Upon arrival at Rafiki's Planet Watch at Disney's Animal Kingdom, guests will find beautiful landscaping and several engaging activities at Wilderness Explorers stops, the Affection Section, and Conservation Station. Inside of Conservation Station, along with various reptile exhibits, guests will stumble upon a unique attraction that incorporates the animal theme of this unique Disney Park in a different way. Did you know that at The Animation Experience at Conservation Station you can learn to draw a Disney animal character using step-by-step instructions from a real Disney animator?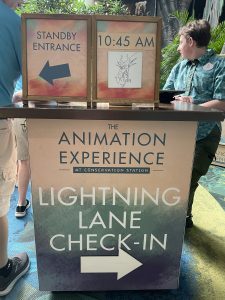 On our last trip to Walt Disney World, we were traveling with my 7-year-old daughter who loves all things related to art, so we knew this would be of high interest to her. Even though the rest of us ranging from ages 4 to 70 may not be the best of artists, we were willing to give it a try, and we are so glad that we did!
When we first entered the attraction, we noticed a sketch of Maleficent, the evil fairy turned dragon from Sleeping Beauty, positioned at the welcome kiosk, signaling that is who we would be learning to draw. When it was time to be seated, the cast members provided everything that we needed to complete the task. The chairs were neatly lined in rows filled with a clip board, drawing paper, and a sharpened pencil and positioned in a way that we could easily see at least one screen at the front of the room.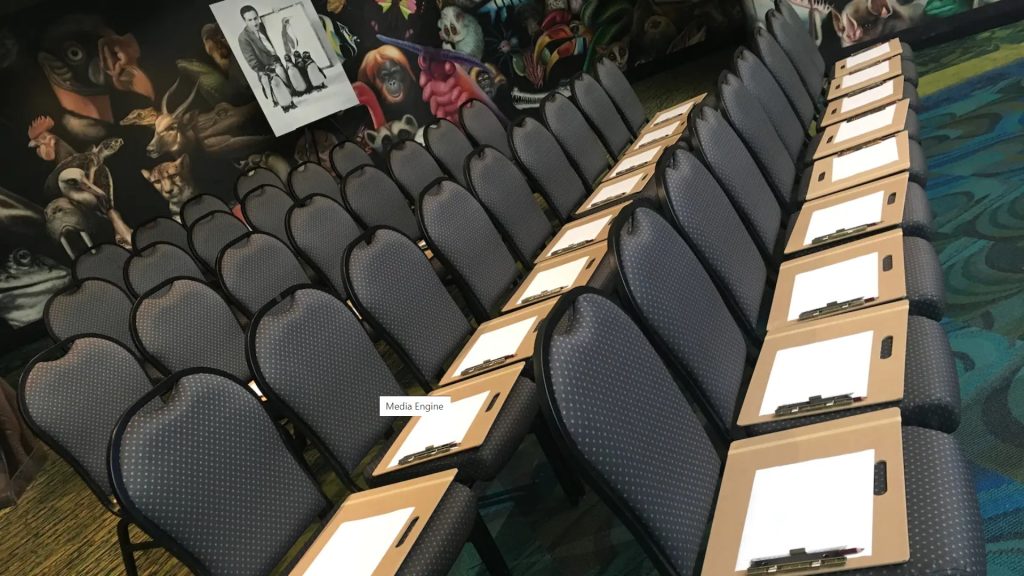 Next, the animator introduced himself and then played a short video explaining the importance and role of a real "dragon" in our world, the bearded dragon. This educational piece really helped to set the stage and allowed us to see how the real animal's features and movement can be incorporated into the sketch, a practice frequently used by Disney animators when they are creating a character.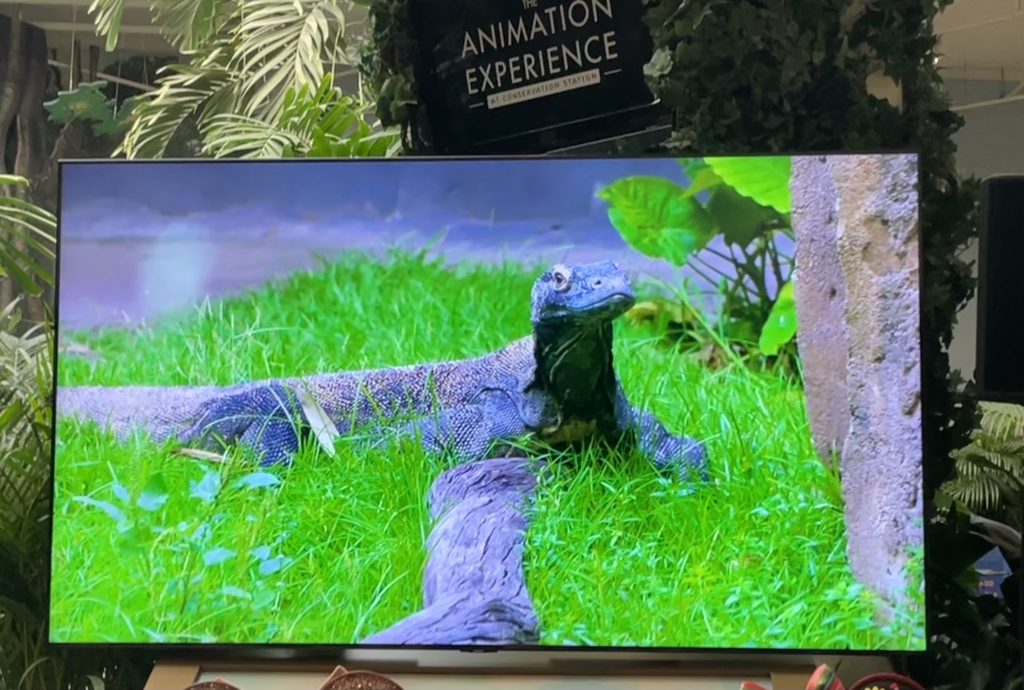 When it was time to draw, a live stream of the animator's paper was projected onto the screens in the front of the room, allowing us novices to see every mark, line, and detail made with each step. What seemed like a complicated drawing became attainable with the specific instructions and careful guidance from the instructor, even for those with little experience or natural talent for art.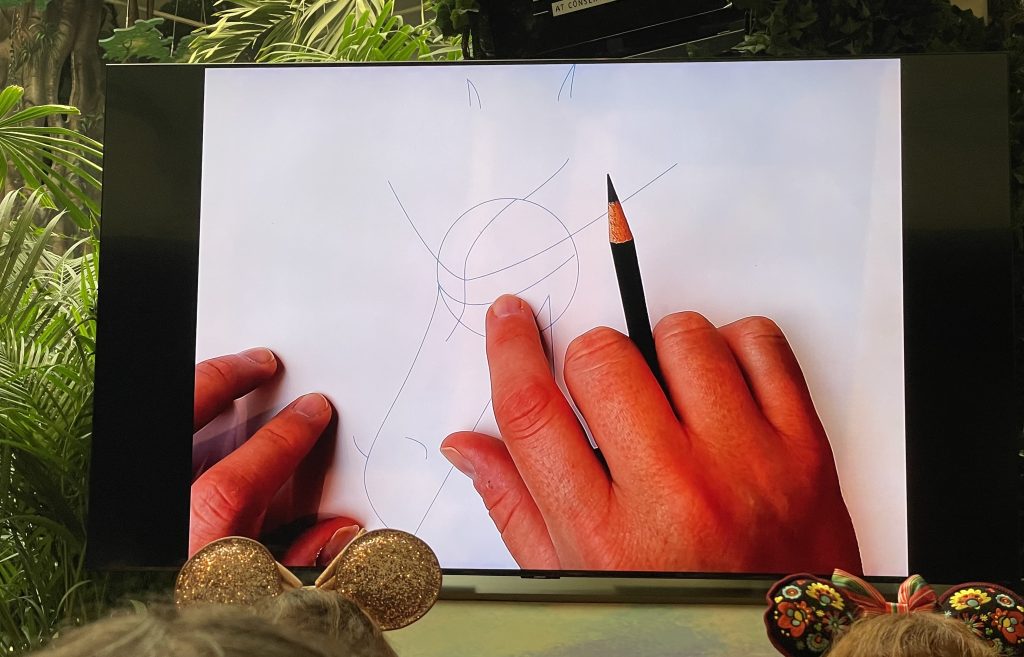 The animator explained with patience, but also moved the project along to ensure we had time to complete the project in the allotted time. He even encouraged us all to sign our names to our newly created masterpieces! While my 4-year-old ultimately chose to enjoy a lollipop instead of trying to sketch Maleficent, the rest of us, including my 7-year-old were able to follow the animator's instructions and end the session with pride and a wonderful keepsake souvenir at no extra cost!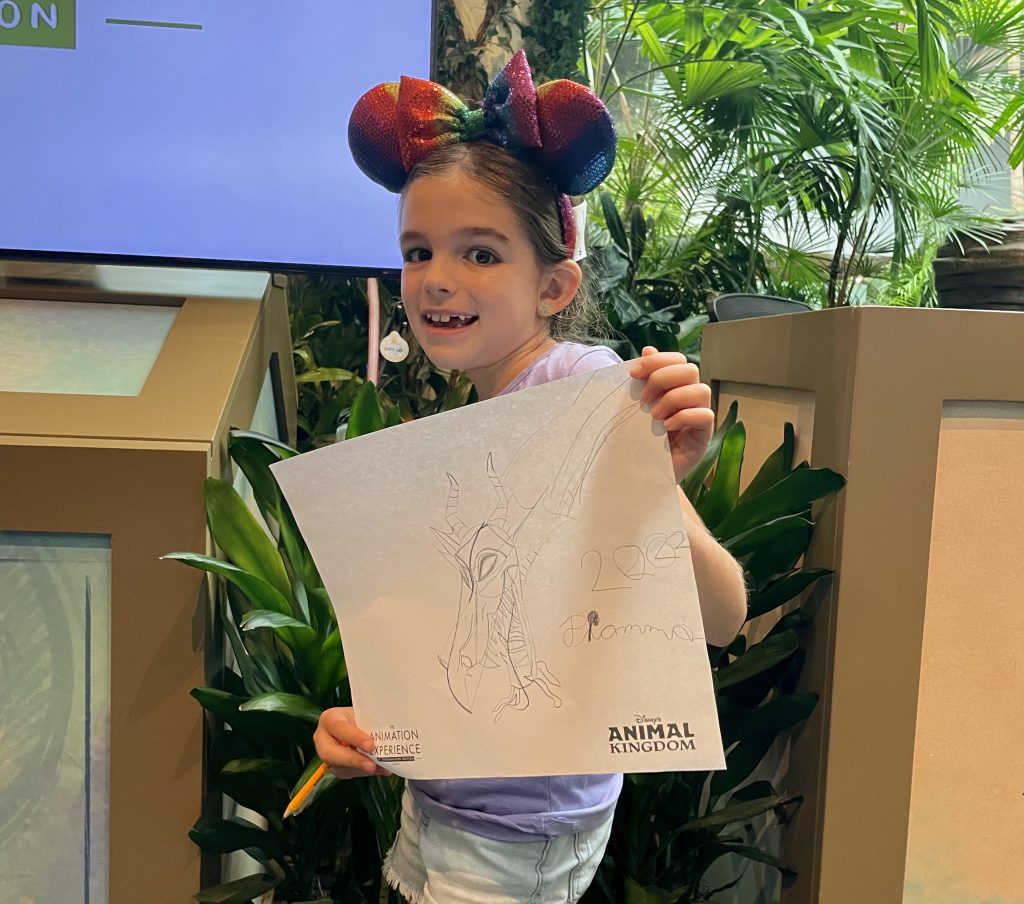 I loved The Animation Experience because it was something that our 3-generation travel party could do all together. It also allowed us a bit of a behind-the-scenes look at how animators approach a project and from where they draw their inspiration. The added educational piece before beginning to sketch the animal really tied the project to its location at Conservation Station in Disney's Animal Kingdom. Have you made time to attend a session at The Animation Experience? Which characters have you had the opportunity to draw? Let us know in the comments below!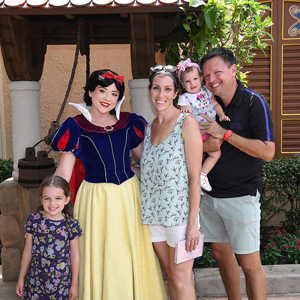 Written by
Shelley Wehler
Contributing Writer
Shelley is a stay-at-home mother of two girls living outside of Charlotte, North Carolina. Her love of all things Disney has grown even more as she sees the magic come alive through the lens of her young daughters. She spends her free time keeping up with the latest in Disney news and daydreaming of her next trip to the parks!