Owning Disney Vacation Club comes with learning some jargon and technical details. Two primary concepts to understand are DVC Use Year and Booking Windows. Often times there is confusion about these two concepts and some people think they are the same. But DVC Use Year and Booking Windows are not the same. They are two different aspects of Disney Vacation Club ownership. Let's see how these two DVC concepts differ and why understanding the difference between DVC Use Year and Booking Windows is important.
Use Year
Your DVC Use Year  is the month in which your Disney Vacation Club points are allotted to you each year. As a DVC owner your annual allotment of points are valid for one full year beginning on your Use Year.
There are eight Use Years available: February, March, April, June, August, September, October, and December. Each use year begins at the start of your Use Year month. Points are available to be used from the beginning of your Use Year until they expire 1 year later. Vacation Points are loaded into your account each and every year, until you sell your contract or your DVC Contract reaches its expiration date.
The Use Year of your contract determines your banking window. The deadline to bank any unused Vacation Points from the current Use Year into the next Use Year is eight months from your Use Year date. For example, with an August Use Year your banking deadline is March 31. The ability to bank points into the next Use Year adds a great deal of flexibility to Disney Vacation Club and is one of the many reasons DVC fits well into many vacation styles!
DVC Banking Deadlines
| | |
| --- | --- |
| Use Year | Annual Banking Deadline |
| February | September 30 |
| March | October 31 |
| April | November 30 |
| June | January 31 |
| August | March 31 |
| September | April 30 |
| October | May 31 |
| December | July 31 |
Booking Window
Disney Vacation Club has two booking windows: one for your home resort which begins 11 months before your check-in date, and another at all other resorts you have access to at 7 months prior to your check-in date.
Your Home Resort is the Disney Vacation Club resort you purchased a contract for. By owning at this DVC Resort, you have an advantage when it comes to booking. DVC Members may book a reservation at their Home Resort 11 months before their desired travel dates, and no other DVC Members have this access.
For example, if you own a Bay Lake Tower contract then you and all of the other Bay Lake Tower members can book at your resort 11 months in advance. However, DVC Members who own at different resorts, such as Old Key West, do not yet have access to book Bay Lake Tower at 11 months. The 11-month Home Resort booking window is very helpful to secure your desired room type; this is especially true if you like to travel during high season or holidays.
For all other resorts that are not your Home Resort the booking window is 7 months prior to arrival. At this 7-month Booking Window, all Disney Vacation Club Members can book all eligible Disney destinations with their Vacation Points.
Use Year And Booking Window Are Different
Some folks assume that you need to pick a Use Year that will align with your Home Resort priority booking window, but this is not true! Use Year and Booking Window are completely separate aspects of DVC and you do not need to be within the Use Year you plan to travel to make a reservation.
Booking A Reservation Outside Your Current Use Year
For example, imagine you own a Beach Club Villas Home Resort contract with a December Use Year and you are planning a trip for June 2022. Your Home Resort Booking Window opens up in July 2021, 11 months before your desired check-in date. At the time of booking in July 2021, you will currently be in the December 2020 Use Year (December 1, 2020 through November 30, 2021). But your proposed vacation in June 2022 is in the next Use Year: December 1, 2021 through November 30, 2022.
Even though your booking is outside the current Use Year, you absolutely can still utilize your Home Resort Booking Window advantage and apply your December 2021 Use Year points to your June 2022 trip. It does not matter if the vacation you want to book is outside the current Use Year. As long as you have vacation points available in the next Use Year you can definitely make that reservation. Plus, if you need additional vacation points for your desired reservation you can borrow vacation points from the following Use Year at the time of booking.
Overall, do not make the mistake of entangling your DVC Booking Window and your Use Year. These are two separate Disney Vacation Club concepts. You do not need to worry if you are within the current Use Year when you are making a reservation for a future date. Unequivocally, you are able to book a DVC reservation outside of the current Use Year.
Understanding the difference between DVC Use Year and Booking Windows is important for DVC Members planning their future Disney Vacations. If you are considering purchasing a DVC Contract and unsure about how DVC Use Year and Booking Windows work, contact our experts at DVC Shop Resales with any questions or ask your question in the comments below.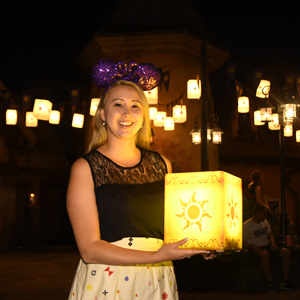 Written by
Jacqueline R.
Contributing Writer
Jacqueline is a PhD scientist with a passion for synthesizing detailed information in an understandable format. She is a Disney Vacation Club owner, overall Disney fan, and the primary content creator on the YouTube channel Pixie Dust PhD.