I can remember the awaited anticipation I felt while Toy Story Land was being built, but it was all worth it when it was finally revealed! Toy Story Land transports you to a world where Woody and Buzz come to life, and we get to play with them! The attractions are out of this world fun, the food is delicious and what every kid wants, you get to see your favorite characters and more! I love visiting this playful spot at Hollywood Studios, and we are here to bring you the ultimate guide to Toy Story Land!
Attractions
Toy Story Land is home to my favorite roller coaster at Disney World, The Slinky Dog Dash. My son and I screamed with laughter the entire ride and could not control our excitement! This is a popular ride, so a little tip would be to get there early in the morning as possible. If your budget allows, snag a Genie+ Lightening Lane, this attraction is sure to have long wait times throughout the entire day.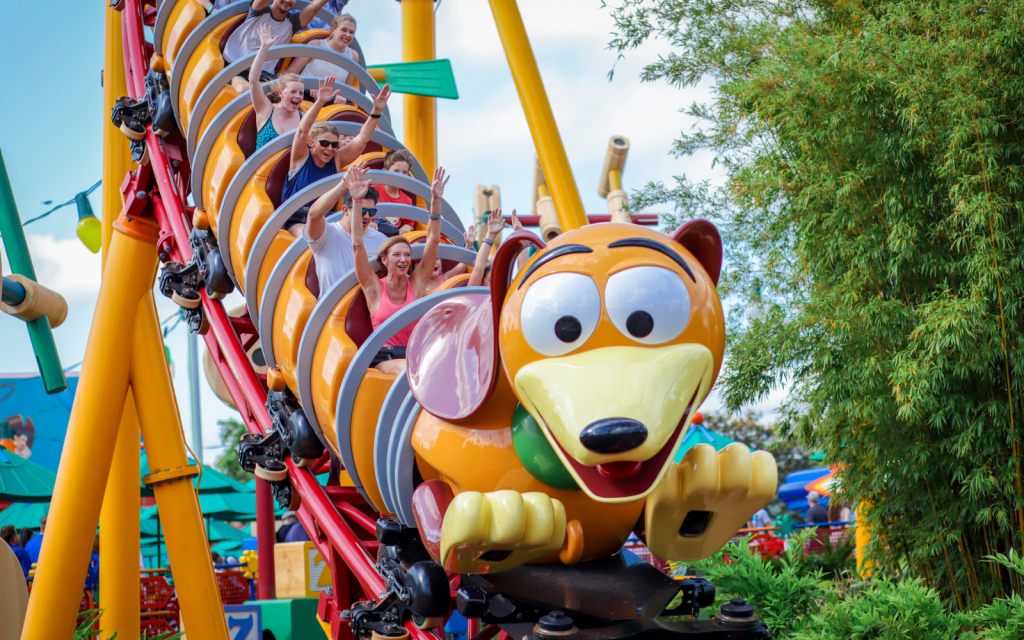 Another favorite is Toy Story Mania. This energetic and interactive toy box tour has a few twists along the way. You wear 3D glasses and shoot with toy cannons, but don't sweat the accuracy! A little secret: just fire as fast as you can, the accuracy number on this ride means nothing. For the little ones in your group head to Alien Swirling Saucers, which is very similar to the Mad Hatter's Teacups. All of these attractions are out of this world fun, just like Buzz Light Year himself!
What Food to Eat
If a quick snack or easy meal is what you need, Woody's lunchbox serves backyard snacks and lunch through a walkup window. My favorites are the raspberry lunch box tart, a pop tart on a Toy Story level! And the totchos…my family already know I am not willing to share and to get their own.
If a sit-down meal is more what you are looking for, this month Toy Story Land just opened their doors to the awaited Round Up BBQ restaurant located at the entrance to Toy Story Land. This western-themed BBQ restaurant is where you get to see the world through Andy's toys eyes.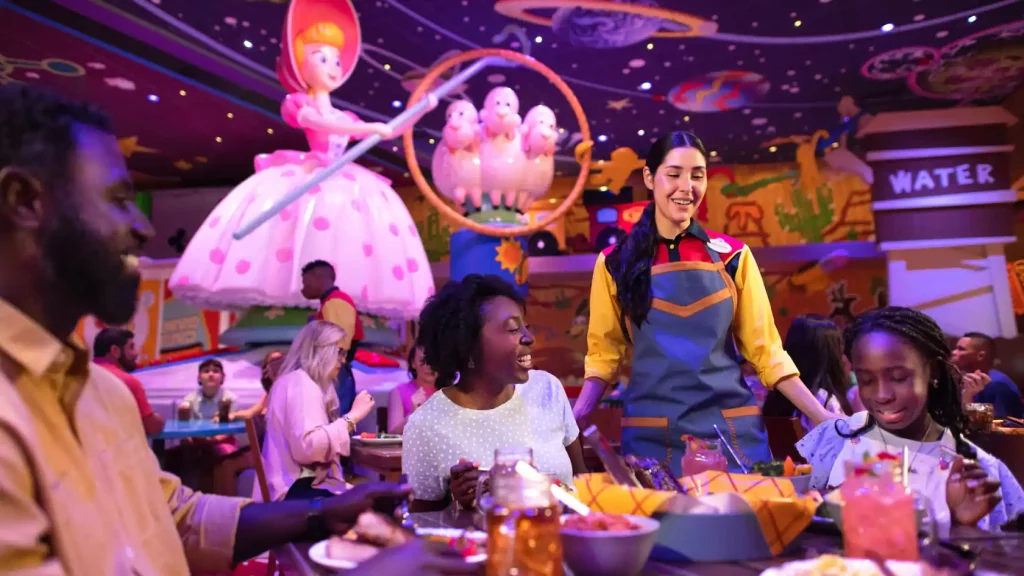 Characters
In Toy Story Land you actually get to meet the toys through character meet and greets, which is every Toy Story little fan's dream come true! Woody, Jessie and Buzz can be found walking about and interacting with guests along with stopping for character meet and greets. Woody is more than a friend and the toy all other toys look up to. Buzz will go to infinity and beyond to make your meeting a space ranger dreams come true, and we know Jessie is the roughest and toughest cowgirl there is but loves kid hugs!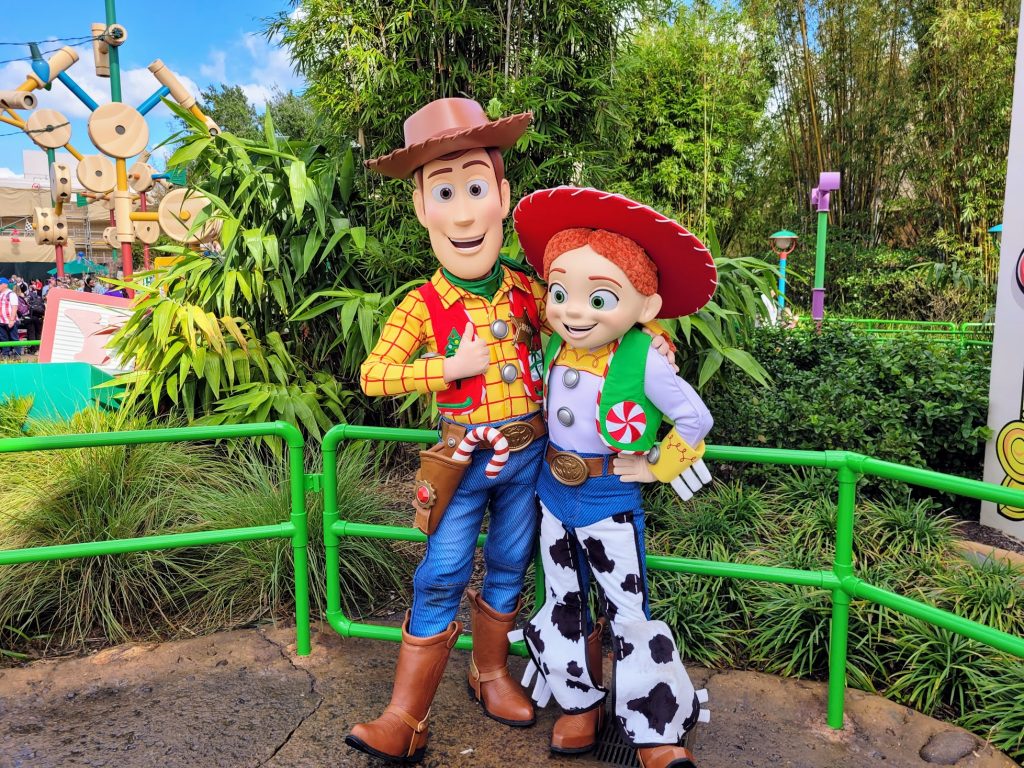 Toy Story Land was more than worth the wait, and now with an added sit-down restaurant it is even more complete and one of my favorite lands at Disney World. With exciting attractions and on the edge of your seat spaceship fighting attractions, along with yummy treats and the funniest characters to see, Toy Story Land is a place to be a kid again or watch your little one's imagination come to life for them.
Written by
Erin Bonsall
Contributing Writer
Erin is mom of 4 little boys and a pre-school teacher, from outside of Charlotte, NC. She remembers one magical Disney trip at a young age, but having children made her want to bring her own kids to the happiest place on earth! One trip 7 years ago started a love for everything Disney! Now her family visits Disney World as much as possible and it is their favorite place to make magical memories!