When walking into Toy Story land in Hollywood Studios, one can't help to be in awe of the cheerful theming and feel the joy of being a child wash over them.  Not only does it have the most adorable attractions, but Toy Story land is where you can also find a fun place to stop for a quick service meal or snack at Woody's Lunch Box. Browse the menu while standing next to his thermos and you will find a delectable and nostalgic treat that won't disappoint – the lunch box tart! Whether you always grab one of these after taking a trip on Slinky Dog Dash, or usually skip this kiosk, once you try this copycat recipe, the lunch box tart will be the next item on your must-have Disney list!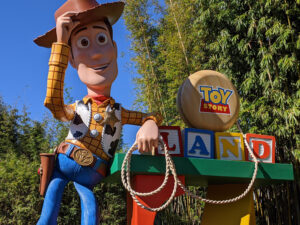 I admittedly thought this recipe would be complicated and require a good bit of my afternoon. However, I was pleasantly surprised at how easy it was to follow and most of the ingredients were already in my pantry! Whether you enjoy these for an on-the-go breakfast, after school snack, or a fun dessert for your next gathering, I promise that you'll love this recipe for copycat lunch box tarts from Woody's Lunch Box.
I used the recipe published on the Walt Disney World blog with a few tweaks since I love fresh flavors for the summer. While their recipe is for the chocolate hazelnut tart (yum!), I changed the flavor to be lemon blueberry and it hit the spot!
Ingredients
For Tarts
3 Sticks of unsalted butter chilled and cubed
½ cup of sugar
¼ coconut oil
4 cups of all-purpose flour
2 teaspoons and ¼ teaspoon of coarse salt
3 eggs
Zest of 1-2 lemons (optional)
10 teaspoons of water
Small jar of blueberry jam or preserves
For Frosting
1 cup confectioners' sugar
1-2 tablespoons of milk
Method
1. Combine the butter, sugar, brown sugar, coconut oil, flour, 2 teaspoons of salt, and 2 eggs into a mixing bowl. If you like lemon flavor, add the zest of 1-2 lemons to your dough. Mix on medium speed until well-combined.
2. Add the water and mix on low speed for 1 minute and then increase to high speed until the dough is smooth. Be sure to not over mix! Dough will be soft like muffin or cookie batter.
3. Divide batter in 2 and shape into balls. Cover with plastic wrap and refrigerate for 45 minutes to rest (longer is ok).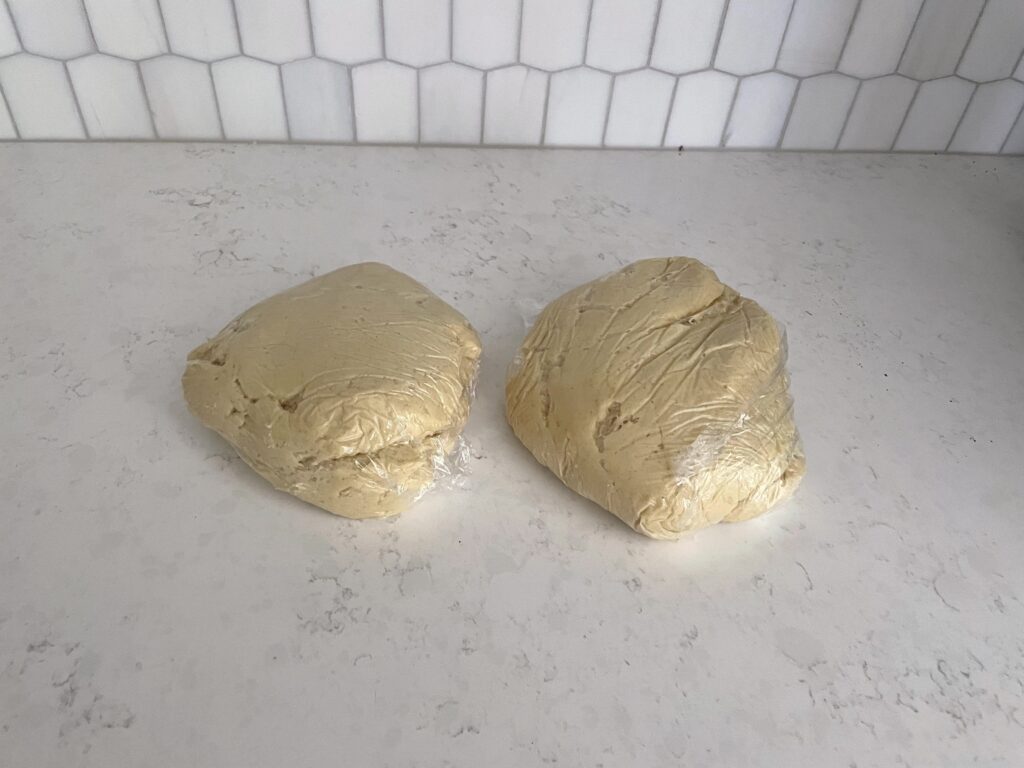 4. After 45 minutes, preheat oven to 375 degrees and line a baking sheet with parchment paper.
5. Remove dough from the refrigerator and lightly flour a clean surface. Add a little additional flour to the dough if needed to roll it flat to ¼ inch thickness.
6. Cut dough into rectangles approximately 2 inches by 6 inches and place on parchment paper.
7. Beat the last egg and combine with remaining ¼ teaspoon of salt. Apply a light egg wash to each rectangle.
8. Add one teaspoon of blueberry jam or preserves to the center of each rectangle.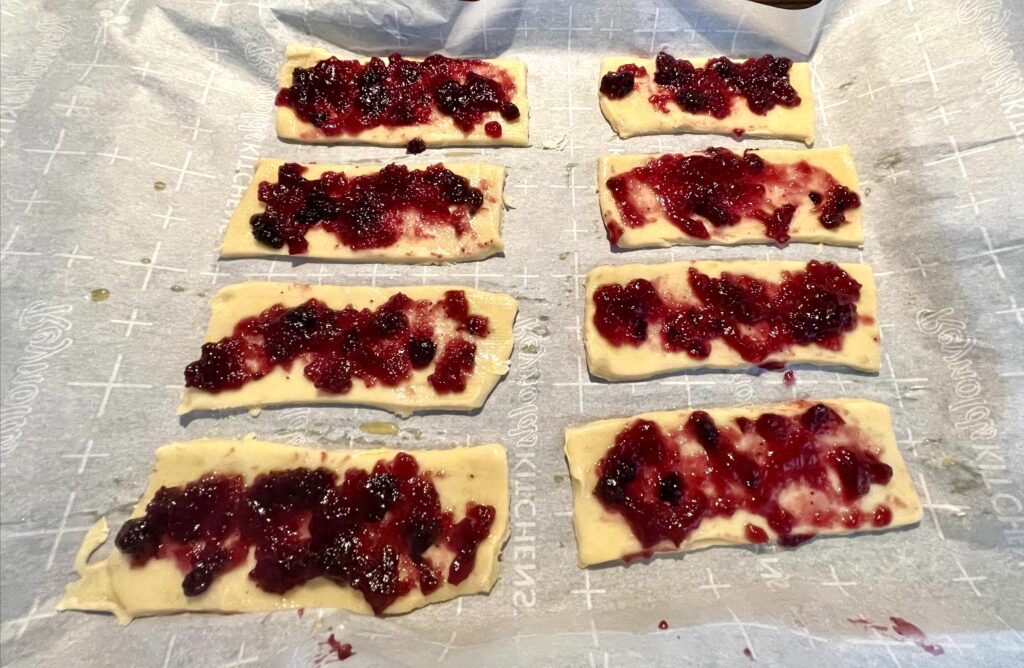 9. Repeat step 5 with the second ball of dough. Place second set of rectangles on top and use a fork to seal the edges. Apply egg wash to the top.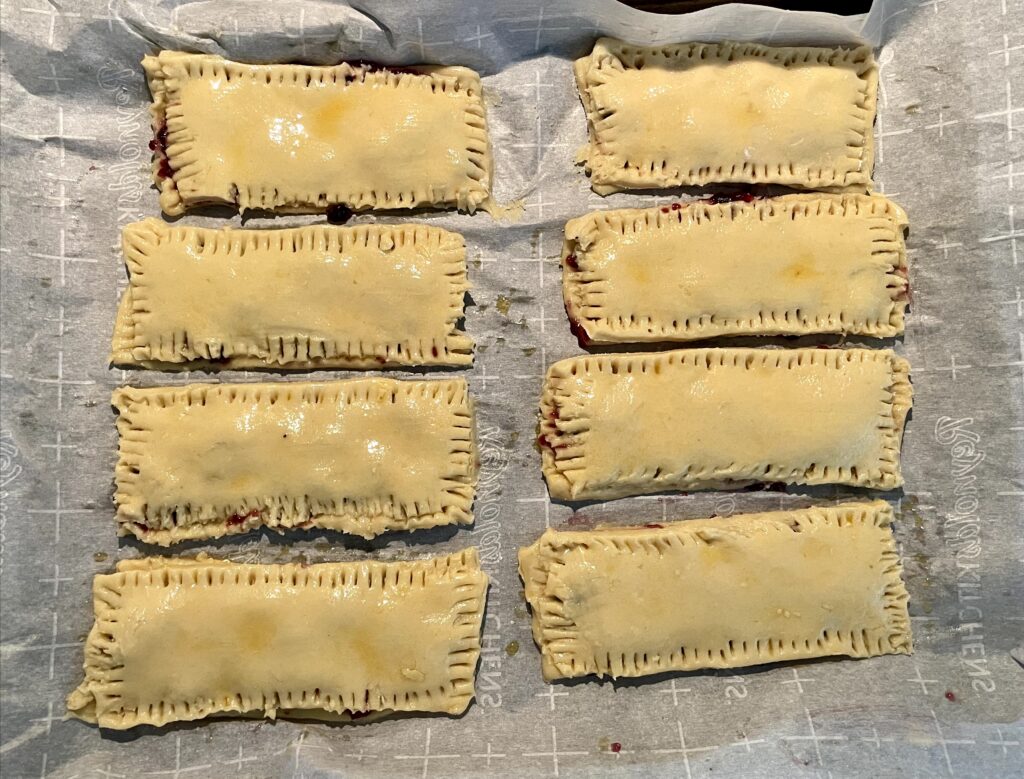 10. Bake for 17-20 minutes until tarts are a light brown.
11. Allow to cool for one hour and wait for your mouth to begin to water. Give in and try one while they are still warm and you won't regret it!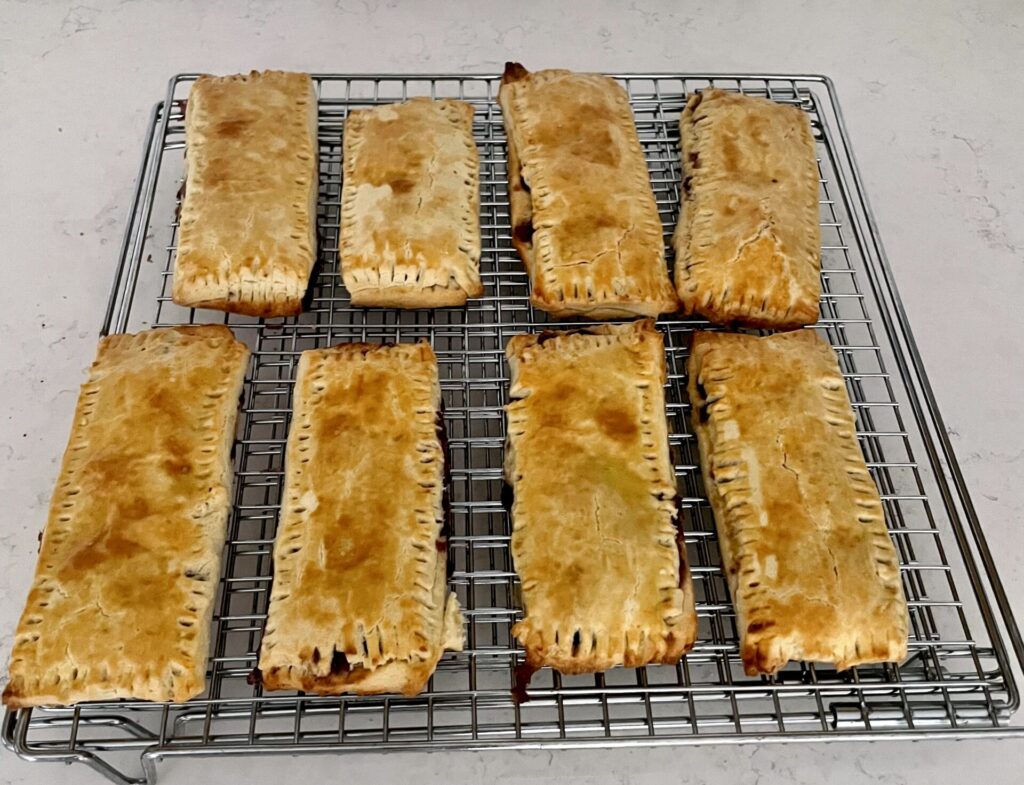 12. Make a simple frosting for the tarts by combining 1 cup of confectioners' sugar and adding 1 teaspoon of milk at a time until you get creamy and spreadable texture. If it is too runny, add additional confectioners' sugar. Add food coloring of your choice and mix until color is evenly distributed.
13. Spread a thin layer on top of each tart and garnish with sprinkles of your choice. Store in an air-tight container for up to 5 days or freeze for up to 6 months.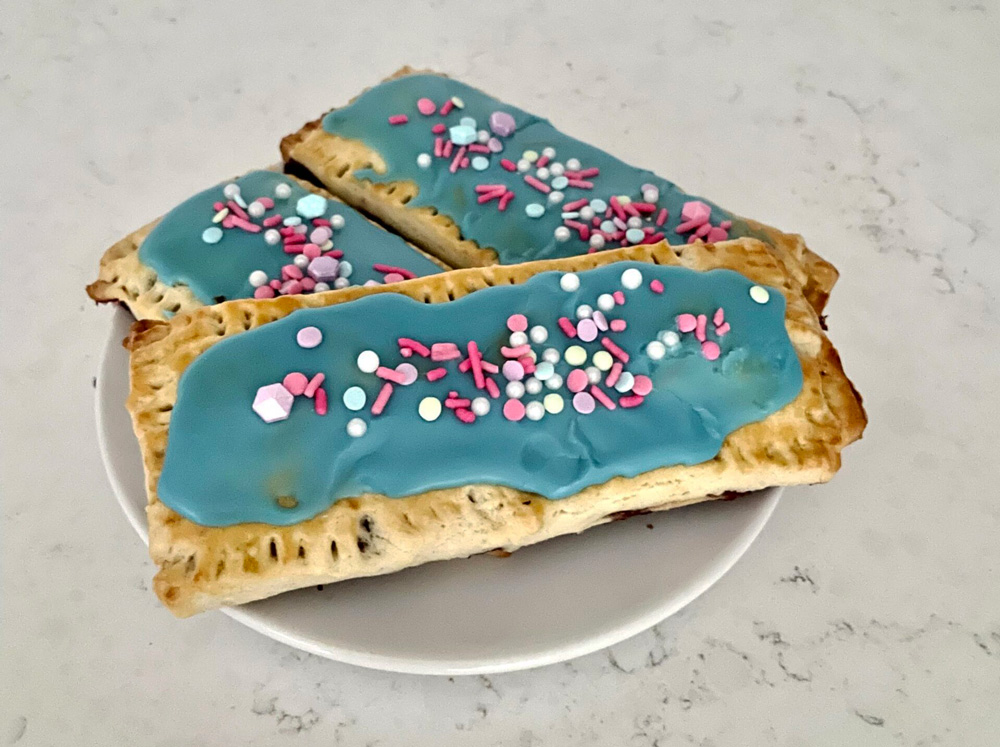 Recipe Notes
After rolling out the dough and cutting the rectangles, I had extra dough pieces in various shapes. I paired them with a matching top and followed the steps to create additional odd-shaped tarts that still tasted delicious!
My oven generally cooks hot and I needed the full 20 minutes for the tarts to brown, but begin checking at the 17-minute mark to make sure they don't overbake.
Try to spread filling in middle of rectangle.  Spreading to the edges will cause it to squeeze out of the sides when you seal with a fork.
This recipe is easily modified with any filling of your choice – strawberry, raspberry, blackberry, chocolate hazelnut, peanut butter – anything, really!
If you don't care for the extra sweetness, these are just as delicious without frosting!
I was pleased with the results of this copycat Woody's Lunchbox tart recipe and the taste took me straight back to the Most Magical Place on Earth! What flavor will you choose to make? Let us know if you try this adorable and tasty treat in the comments below!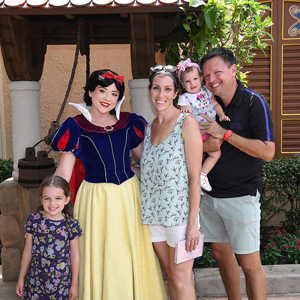 Written by
Shelley Wehler
Contributing Writer
Shelley is a stay-at-home mother of two girls living outside of Charlotte, North Carolina. Her love of all things Disney has grown even more as she sees the magic come alive through the lens of her young daughters. She spends her free time keeping up with the latest in Disney news and daydreaming of her next trip to the parks!