Being a parent of a tween is being in-between stages of  little kid and teenager. One minute your tween is too cool for school, and the next they are wanting to snuggle up and watch their favorite Disney animated movie with you. It can be hard to navigate Disney World with a tween wanting to have the magic still be alive for them, while respecting their need to feel mature and older. I recently took my tween son to Disney and I was so happy to see he was still able to enjoy all that he has always loved since he was a toddler, while discovering new and exciting things that he could only do now because he is older. Here are some tips on taking your tween to Disney!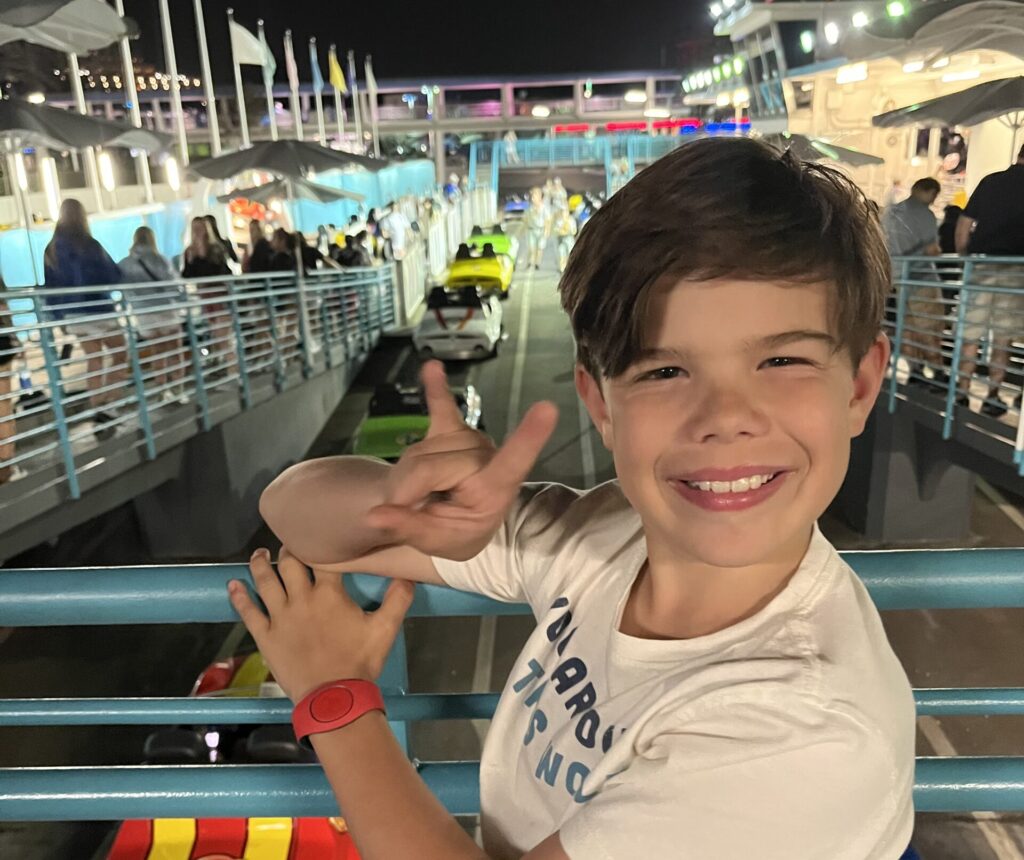 Don't Skip The Little Kid Stuff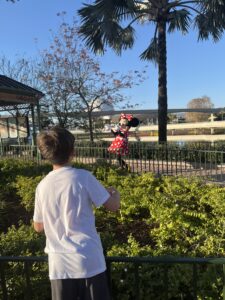 Although tweens are almost teenagers, there is still a little kid inside. Let's be honest, there is a little kid inside us all! Tweens are no different, and Disney is a great place for them to reconnect with that, but don't point it out- be cool! Without asking just grab their hand and jump on Prince Charming's Carousel, or fly high on Dumbo's Flying Elephants. If you need to amuse them comment how silly and little kiddish it is while knowing they are secretly enjoying it to the fullest! Let their attitude play it cool, while you soak up the memories.
Enjoy The Older Kid Attractions
This is where the fun begins! My family and I have been going to Disney since my oldest was 2, now at 10 I am experiencing a whole new Disney with him! Before when we had all toddlers and babies there was no way we could get on attractions with height requirements. Now, my thrill seeking tween is dragging me on all the roller coasters and being able to experience them for the first time with him is amazing. Disney is not just for little kids, but kids (including adults) of all ages! Have fun exploring the shows and attractions that you may enjoy more as well. My husband loved my son's new appreciation for Star Wars at Hollywood Studio's this time around. Having a tween at Disney is so much fun, embrace it all!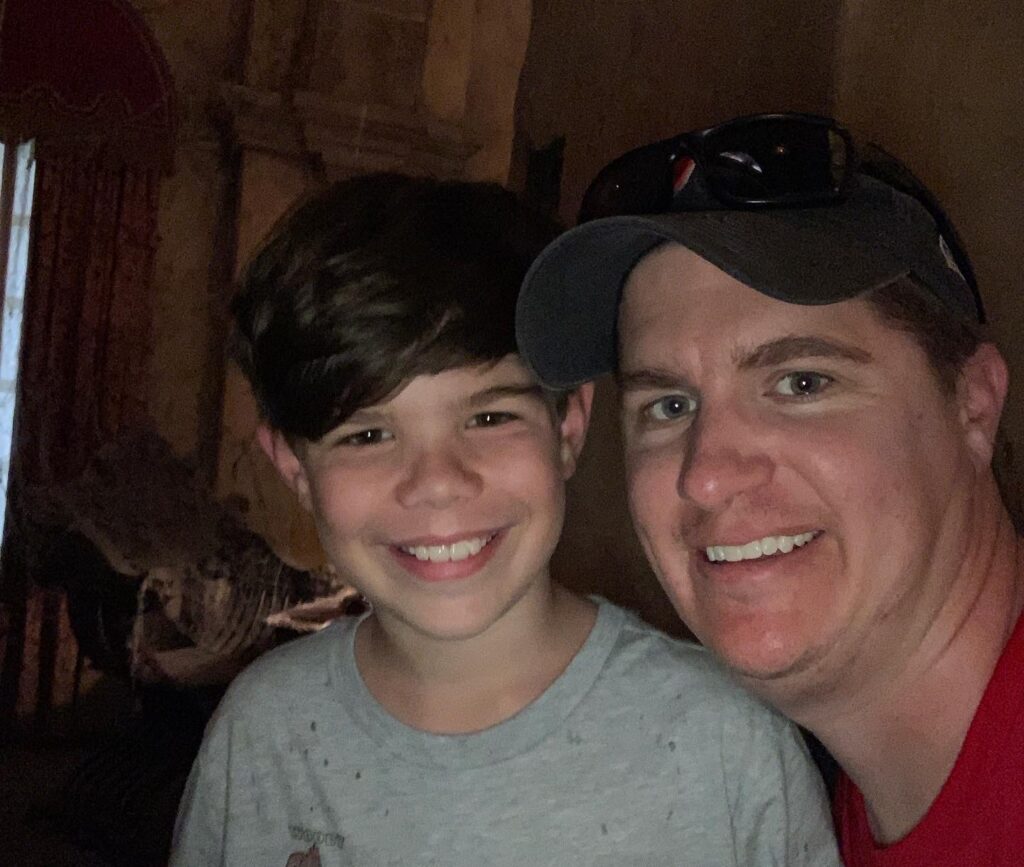 Let Them Have Some Freedom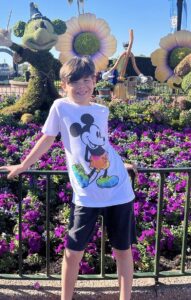 There is no denying tweens need some new found freedom and that stays true at Disney. This may be the first time you allow them to ride on an attraction solo with you in another row or car, allow them to drive at the Speedway alone while you take their little sibling. Don't make them share the giant treat, they're now big enough to polish it off on their own. A great idea is to allow them to earn some money before your vacation, and then when at the parks allow them the freedom to spend their money how they want. You may cringe at the $50 lightsaber they buy (because they have 3 already at home) but it isn't worth the power struggle, let me splurge with their own money and enjoy some freedom!
Don't Worry, They're Still Your Baby
Disney is one of the most magical places to bring your kids, and your tween. With every year that passes my son is growing into an amazing young man, but that also means I am needed and wanted a little less too. As parents we all need to accept this, but at Disney I didn't need to. I was pleasantly surprised as my tween grabbed my hand once in a while during a firework show, or a snuggled up while we watched a show. Most of the time he wanted to sit beside me and just talk. Disney allowed him to not have to feel the pressures of being cool all the time, but just relax and enjoy the magic! My Disney vacation with my tween reminded me he will always need and want me and he will always be my little Disney babe!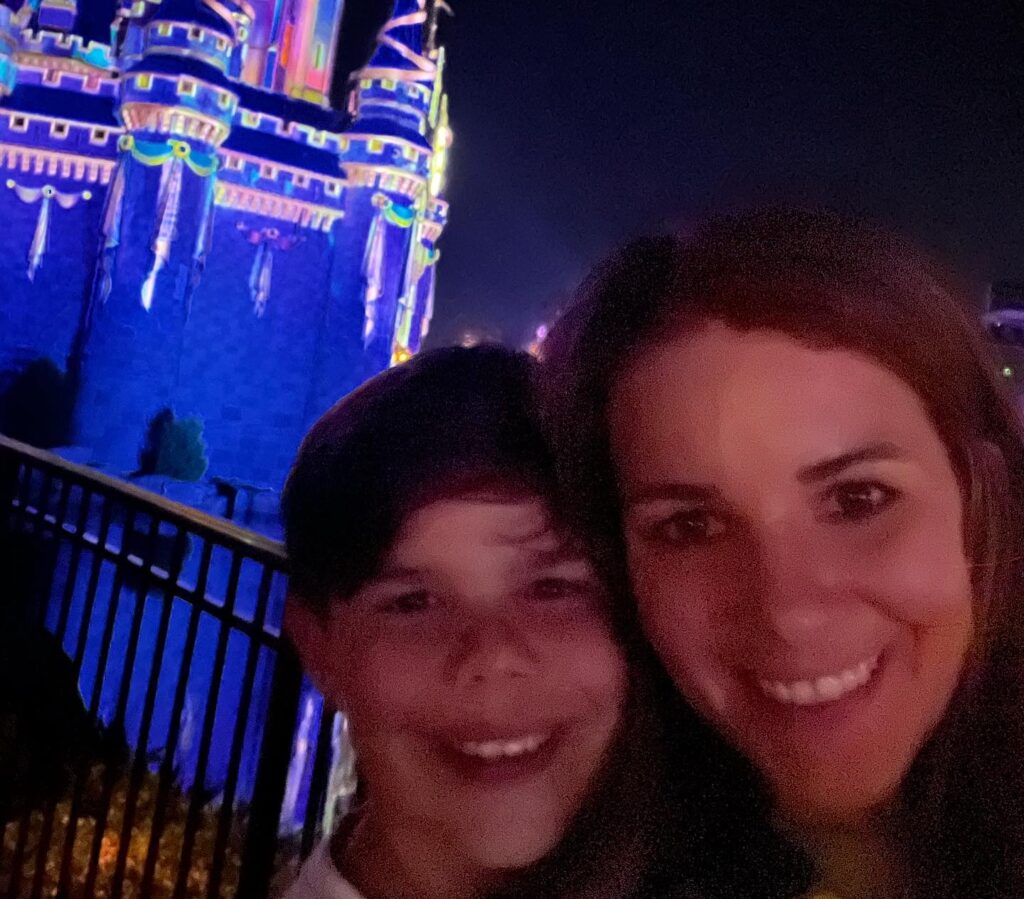 Your tween will still love going to Disney and it will be a new Disney to discover with your growing kiddo! Give them an excuse to be silly and ride all the little kid rides, while finally enjoying all the thrilling attractions the parks have to offer! Enjoy the snuggles when you can, and allow them to be alone and have some freedom knowing they will come back to you. No matter your child's age, Disney is always a magical vacation that will leave you with the greatest memories to hold on to!
Featured Photo: Disney.
Written by
Erin Bonsall
Contributing Writer
Erin is mom of 4 little boys and a pre-school teacher, from outside of Charlotte, NC. She remembers one magical Disney trip at a young age, but having children made her want to bring her own kids to the happiest place on earth! One trip 7 years ago started a love for everything Disney! Now her family visits Disney World as much as possible and it is their favorite place to make magical memories!