Are you nervous about your upcoming Disney hotel stay with your toddler? Is this your toddler's first time staying at a hotel? It can be intimidating to plan an overnight trip with your toddler. It's difficult to be away from the comforts of home for so long. Luckily, Disney Resorts are extremely family-friendly and suitable for families with children of all ages. There are many accommodations made for families with small children. Here are some tips for staying at Disney resorts with toddlers.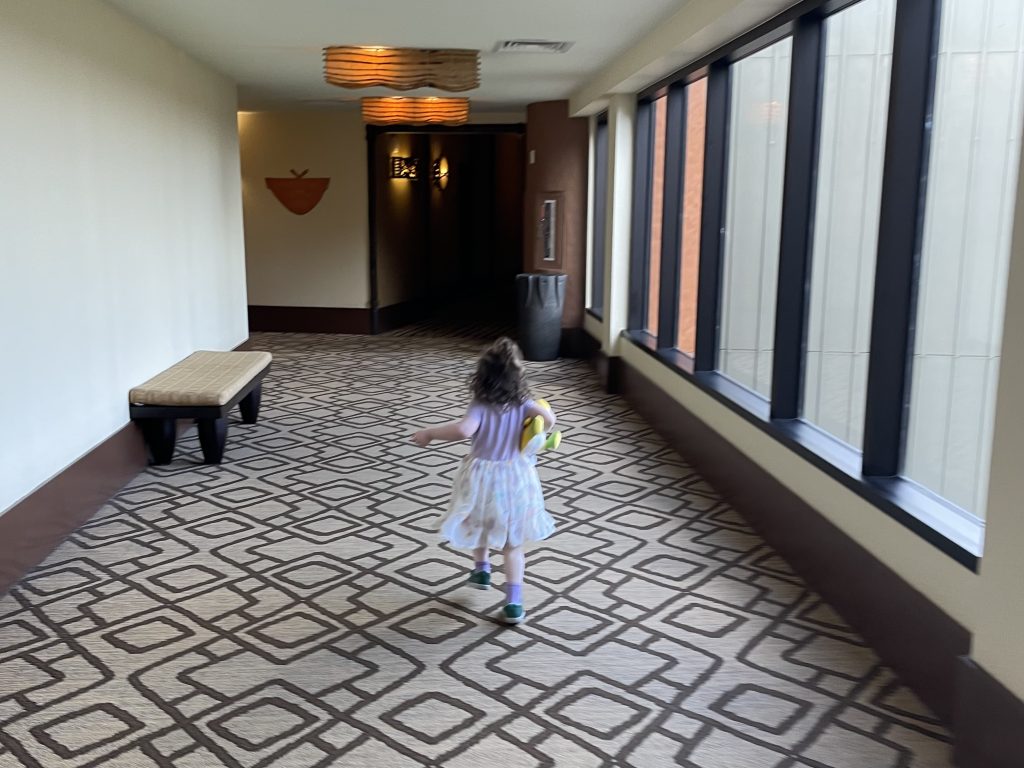 Make A Plan For Sleep
By far, the most nerve-wracking aspect of any hotel stay with toddlers is sleep. How easily will they fall asleep? Where will they sleep? Will they sleep through the night? Go into your Disney hotel stay with a plan. If your toddler is still small enough for a pack n' play, you can request one to be sent to your room by calling the front desk or letting them know ahead of time that you would like one. If they are sleeping in a toddler bed, consider bringing a small travel cot for them so they still have their own sleep space. If you plan on having your toddler sleep in the regular hotel bed, be sure to add some extra pillows on the floor in case they fall out of bed. You can also purchase barriers that go under the fitted sheet to help them to not roll out of bed.
Whenever I travel with my toddlers I always bring their sound machine and baby monitor. If your toddlers are like mine, they might have trouble falling asleep when you are in the room with them. If possible, book a hotel room with a separate bedroom. When this is not an option for my family, my husband and I will camp out in the hotel bathroom while they put themselves to sleep.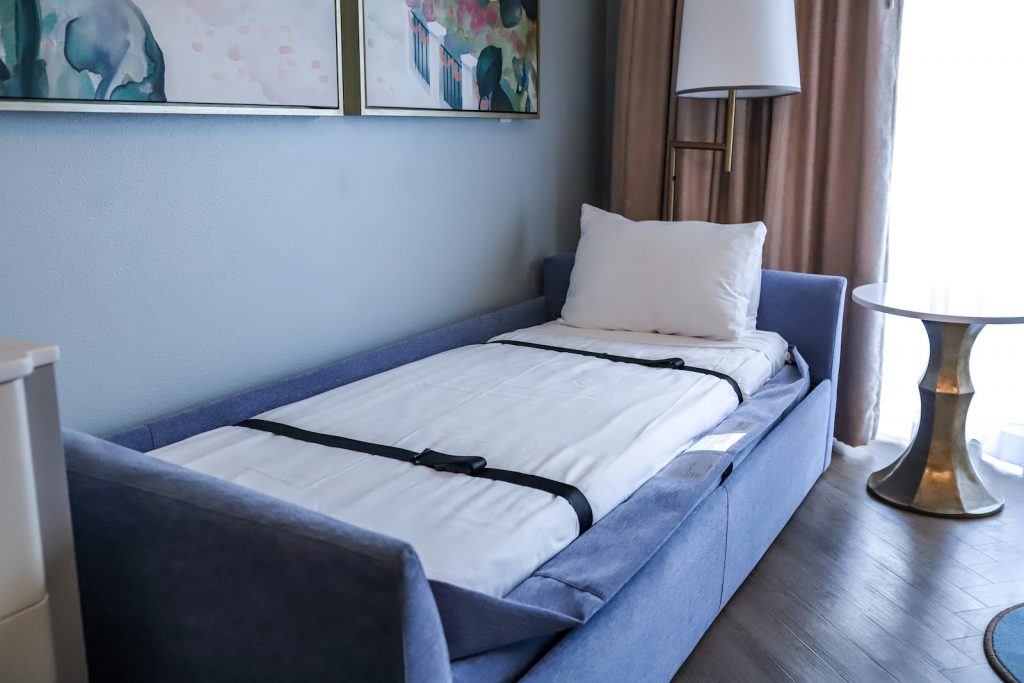 Bring Cups And Brushes To Wash Them
To make things easier, it is always best to pack your own cups for your toddlers. When I travel with my toddlers we like to keep a half-gallon of milk in the mini-fridge. My kids drink some when they first wake up, so I always have to remember to pack their cups. Make sure you bring a small bottle of dish soap, a dish washing brush, and a straw brush so your cups don't get smelly!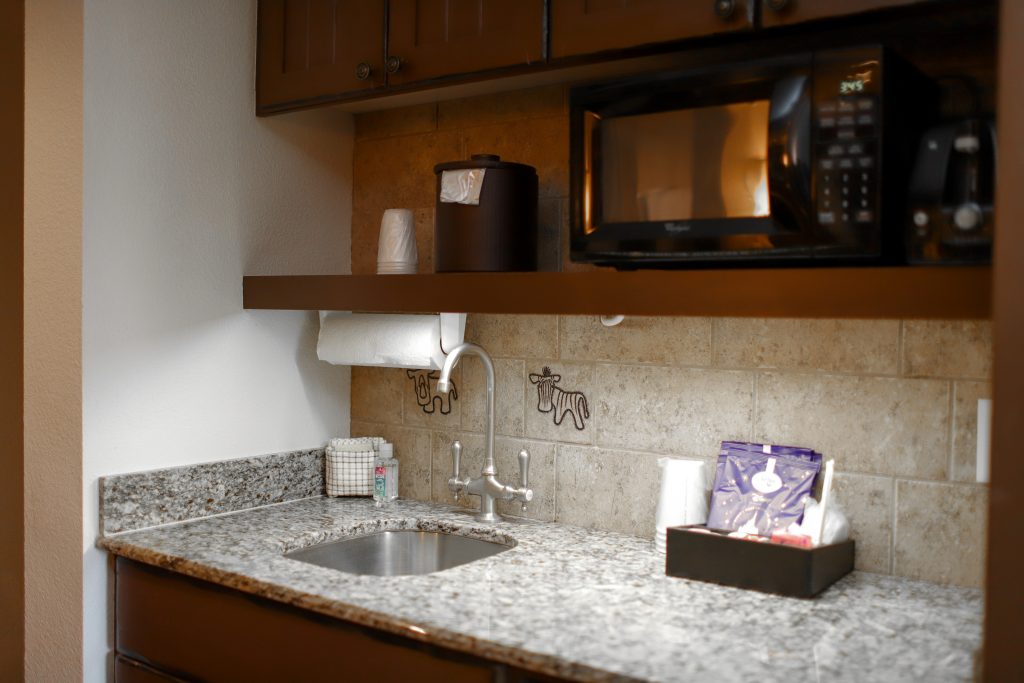 Toddler-Proof Your Room
When you first enter your hotel room it is important to take note of anything that might be unsafe for your little one. When choosing a place for them to sleep, be sure that they are sleeping away from any curtains that they might tug on or mess with during the night. I like to bring a box of outlet covers so I can cover any outlets that might be near their sleep space. Pick a space for the tv remote that is out of reach, and take note of any cords or heavy objects that your little one could knock down. Make sure the hotel room door is locked at all times, and if your room has a balcony, be sure to secure that door as well.  If your toddler has a hard time with light coming through the windows at night, you can bring your own blackout curtains to hang overtop the existing curtains. Luckily, I've found that the curtains at most Disney hotels do a pretty good job of blocking out light. Don't forget to pack your child's favorite toys to keep them occupied in the hotel room as well!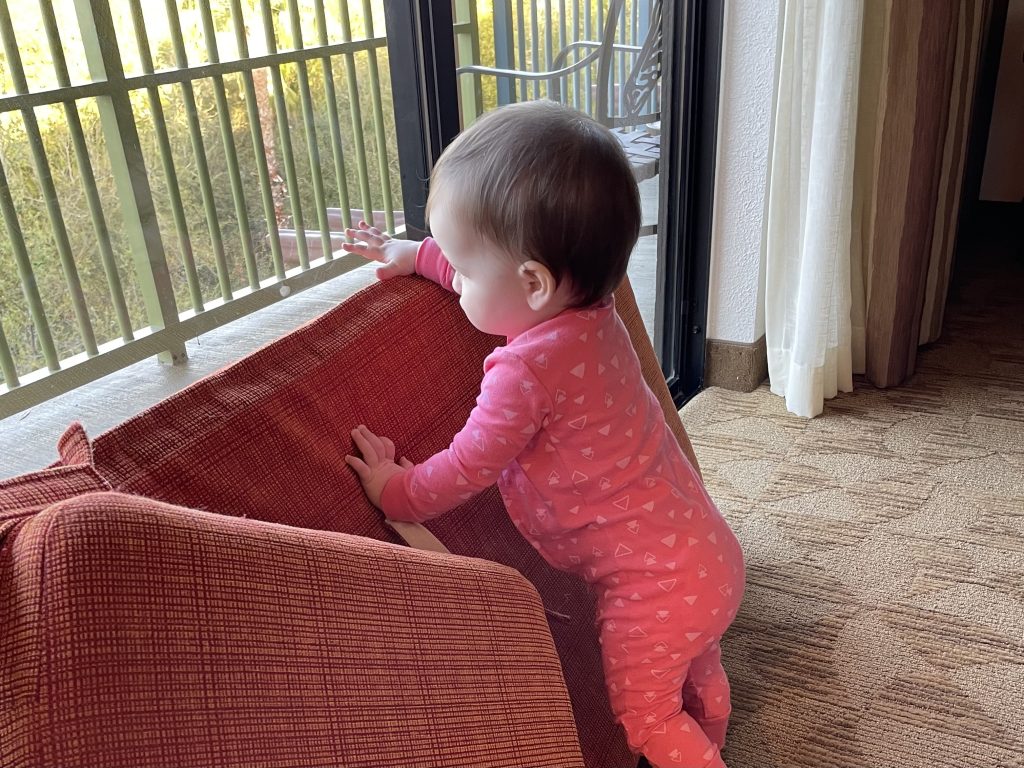 Take Early Morning Walks
Toddlers love getting up before the sun. Because the parks typically don't open until 9am, you might find yourself with a lot of downtime in the mornings. My family loves to take early morning strolls around the resort. This is a quiet time and a great way to start the day. Most quick-service dining locations open at 6am or 6:30am, so this is a great time to grab coffee and Mickey waffles for your family. My family had a few picnics on the lawn when we stayed at Disney's Art of Animation resort. This was a great way to let our toddlers burn off some energy first thing in the morning before we made the journey to the parks. Some deluxe and moderate Disney Resorts will also have playgrounds located throughout the resort.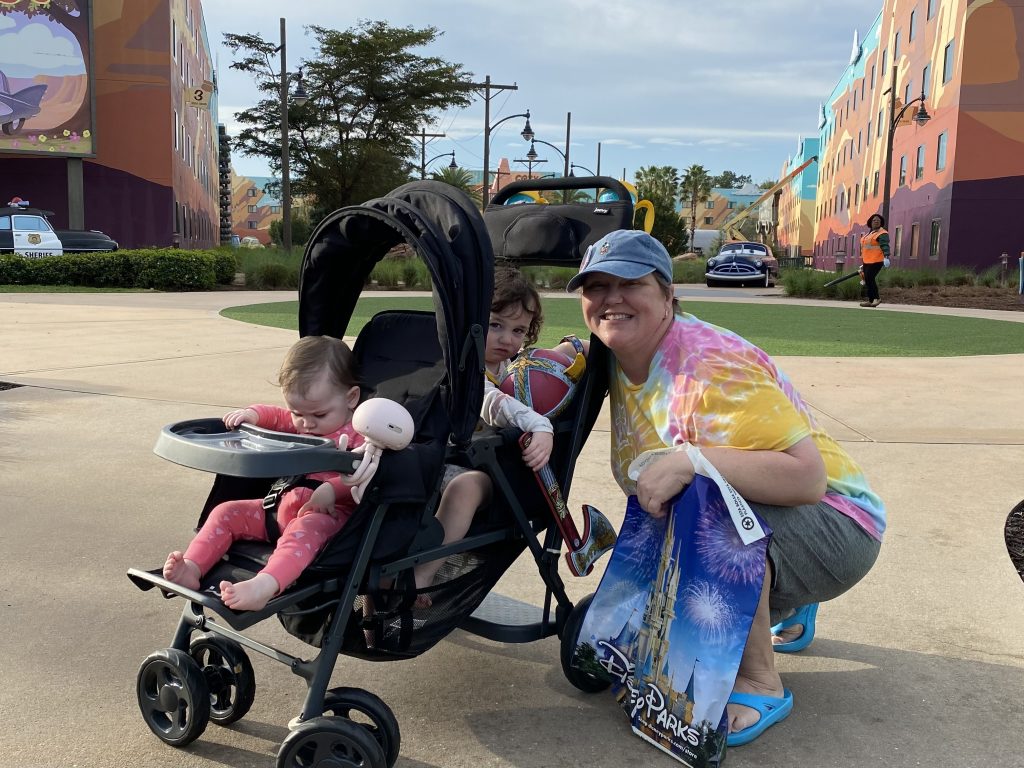 Utilize Your TV
All Disney resorts have a television that comes with several channels. Disney Channel was a lifesaver for our toddlers when we decided to come back to our resort for a mid-day break. Some of the channels will even play a bedtime story beginning at 7pm. This was really fun and exciting for our toddlers to listen to a story on tv before they settled down for the night.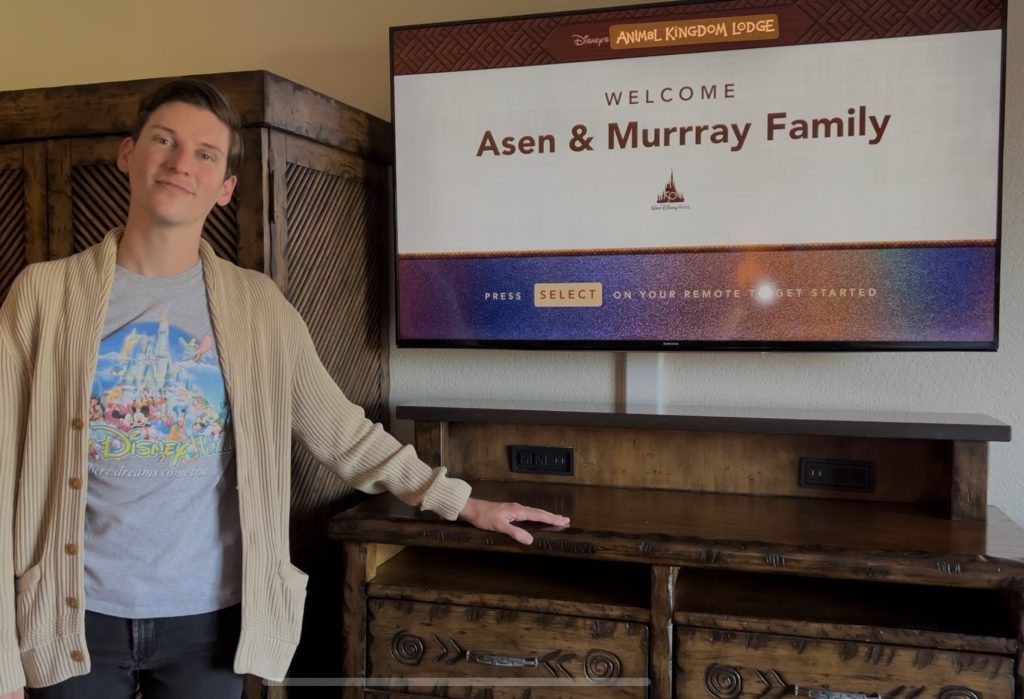 Will you be staying at a Disney Resort with your toddler soon? Let us know your tips in the comments below
Written by
Megan Woodard
Contributing Writer
Megan was born into a Disney family. Her first trip to Disney World was when she was only 18 months old. Now as an adult, Megan loves to share the magic of Disney with her two toddlers. Keeping up with Disney news and Disney World knowledge is a fun hobby for Megan. Disney World is her favorite place to be and continuously brings back her childhood joy.