If you are planning a trip to Disney World with your young children, you may be wondering which resort will be the perfect fit for your family. Across Disney World, there are endless options of different resorts (with locations, amenities and themes to suit every taste), so it may seem a difficult choice to make! Rest assured, the Disney Vacation Club resorts were built with families' needs in mind. There are a number of DVC resorts that are the perfect "home away from home" for you and your little ones. 
DVC Resorts: Overview
DVC resorts offer all the amenities you might need for a comfortable and convenient stay. Villa-style floor plans, multiple sleeping options, kitchens/kitchenettes and more will make your stay with your young kids that much more enjoyable. 
A few tips for your DVC resort to keep in mind:
You can request a Pack 'n Play for your room – perfect for the littlest ones! You can also request bed rails to keep your kids from rolling out of bed (these give me peace of mind; my kids move around a lot when asleep!).

Keep your kids' clothes Mickey Bar-stain free by doing laundry right in your resort (or in your own

room

in the 1, 2 and 3-bedroom villa floor plans).

There is a special resort TV channel that features Disney-themed bedtime stories every night! This is a great way to unwind your young ones after a long day. Just look for the Classic Cartoons channel.

There are kitchenettes in each studio floor plan or fully equipped kitchens in the 1, 2 and 3-bedroom villas, making it much easier to keep your children fed. I always stock up ours with my kids' favorite snacks, easy breakfast options, and beverages. (Check out our grocery ordering guide

here

!)
Check out the full list of DVC resorts here and learn more about what each has to offer! For my recommendations on the "Practically Perfect" DVC resort for you and your little ones, read on.
Beach Club Villas
At the Beach Club Villas, you and your family will feel transported to a seaside cottage vacation while in the heart of Disney World. With stunning views of Crescent Lake, great kid-approved dining options, and a location close to two of the theme parks, you and your family will feel relaxed and right at home!
The Beach Club Villas are an easy walk to EPCOT. Take the quick paved walking path over to the International Gateway and take advantage of Early Theme Park Entry, or head back after an afternoon nap for a delicious dinner at one of the many restaurants around World Showcase. You can also walk or take a Friendship Boat over to Hollywood Studios from the Beach Club Villas!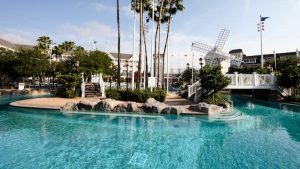 There are plenty of kid-friendly dining options to be found at Beach Club Villas. If your kids like ice cream, then you will surely enjoy taking them to Beaches & Cream Soda Shop for a bite to eat and a delectable ice cream dessert. And beginning again October 4, your little ones can meet some of their favorite characters at Cape May Cafe!
And if your kids like to splash around in the pool, the Beach Club Villas pool will be ideal for your family. Stormalong Bay features 3 acres of water fun and a sand-bottomed pool. Your young kids will love digging in the sand or building sand castles. Plan for extra pool time when staying here!
Polynesian Villas & Bungalows
The Polynesian Villas and Bungalows were added onto one of Disney World's original resorts, offering villa-style rooms in an iconic tropical oasis setting. This is a top-pick for families with young children for the unbeatable location, amenities, and kid-friendly features. The rooms at the Polynesian Villas are well-appointed with tropical decor, multiple sleeping options, and fantastic views.
Located right across Seven Seas Lagoon from Magic Kingdom, you are an easy monorail or boat ride away from a magical time at the park! The monorail station is located right in the main building, or you catch a boat from the dock past the pool area. Also, the DVC buildings are an easy walk over to the Ticket & Transportation Center to catch a monorail over to EPCOT (or take the monorail from the main building then transfer at TTC). The multitude of convenient transportation options will make it much easier for you to take your little ones to and from the parks, and take advantage of a mid-day resort nap between all the fun. I am particularly partial to the monorail because I don't have to fold up my double-stroller (always a headache!).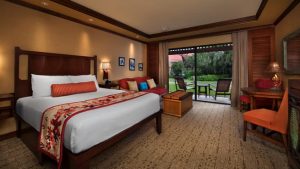 There are a multitude of dining options at the Polynesian Villas to keep your family fed; plus you can get an iconic Dole Whip right at the resort at Pineapple Lanai! (I always ask the cast members to put one Dole Whip into two cups for my little ones to share. Of course, mom gets her own!)
There are many options for keeping little ones entertained at the Polynesian Villas as well. Visit the zero-entry pool or splash pad, or enjoy one of the resort activities like yard games or roasting marshmallows. 
Wilderness Lodge DVC Villas
Boulder Creek at Wilderness Lodge and Copper Creek at Wilderness Lodge provide a multitude of floor plan options and a stunning setting full of natural beauty. You and your family will feel like you are exploring a National Park in the Pacific Northwest, all while a convenient boat ride away from Magic Kingdom. 
Between Copper Creek and Boulder Creek, you can find floor plans to suit every need and family size from Deluxe Studios, One-Bedroom Villas, Two-Bedroom Villas, and Three-Bedroom Grand Villas. For an unforgettable family vacation, stay in the Cascade Cabins and enjoy gorgeous views in your own private cabin (see feature photo by Disney).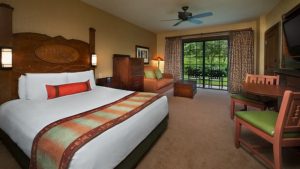 You can find one of my all-time favorite restaurants in the lobby of the Wilderness Lodge. Your little ones are sure to love the food and lively entertainment at Whispering Canyon Cafe. The engaging cast members have been great with kids in my experiences here!
When it's time to cool off or take a break from the parks, head on over to Copper Creek Springs Pool to enjoy the water slide or grab a bite to eat at Geyser Point Bar & Grill. For a quieter swim, visit Boulder Ridge Cove Pool for a lounge and some shade!
What is your favorite DVC resort for young kids? Let us know in the comments!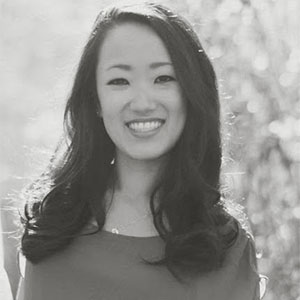 Written by
Leia Cullen
Leia is a proud mom of two boys. She has been in love with Disneyland and Disney World since her first visit to the parks many years ago, and she continues to relive the magic now with her family. She is passionate about creating helpful content that shares news or information about all things Disney, in the hopes it helps others create their own magical moments.