While all Disney Vacation Club resorts are worth visiting, some are best suited for short getaways because of their amenities and location on Walt Disney World property. If you're headed down to Florida for a weekend trip, check out the best DVC resorts to stay at for a short getaway:
If You're Planning To Visit The Parks
Since your time will be short, prioritizing your time in the theme parks will maximize your fun. One way you can do that is by choosing a DVC resort that is walking distance (or very close) to the theme park you plan on spending the most time in.
Magic Kingdom Resorts
If you're planning on spending most of your time at the Magic Kingdom, it will be in your best interest to stay at a DVC resort on the monorail loop. These include Bay Lake Tower at the Contemporary Resort, the Villas at the Grand Floridian Resort & Spa, and the Polynesian Villas & Bungalows. All of these resorts have a variety of options for heading to the Magic Kingdom: You can either use a walking path (Bay Lake Tower is the shortest walk and the Polynesian is the longest), hop on a boat across the Seven Seas Lagoon, or take an iconic monorail ride. By staying at a resort that is close to the Magic Kingdom, you won't lose precious time using other longer forms of transportation from your resort to the park. These resorts are also a monorail ride (or two) away from EPCOT, with the Polynesian Villas & Bungalows being most convenient as it is walking distance to the Transportation and Ticket Center. 
In addition to their proximity to Magic Kingdom, these resorts offer an array of amenities to keep you busy when you're back at the resort including themed grounds and pools with water slides, amazing restaurants, and the Spa at the Grand Floridian for a special treat!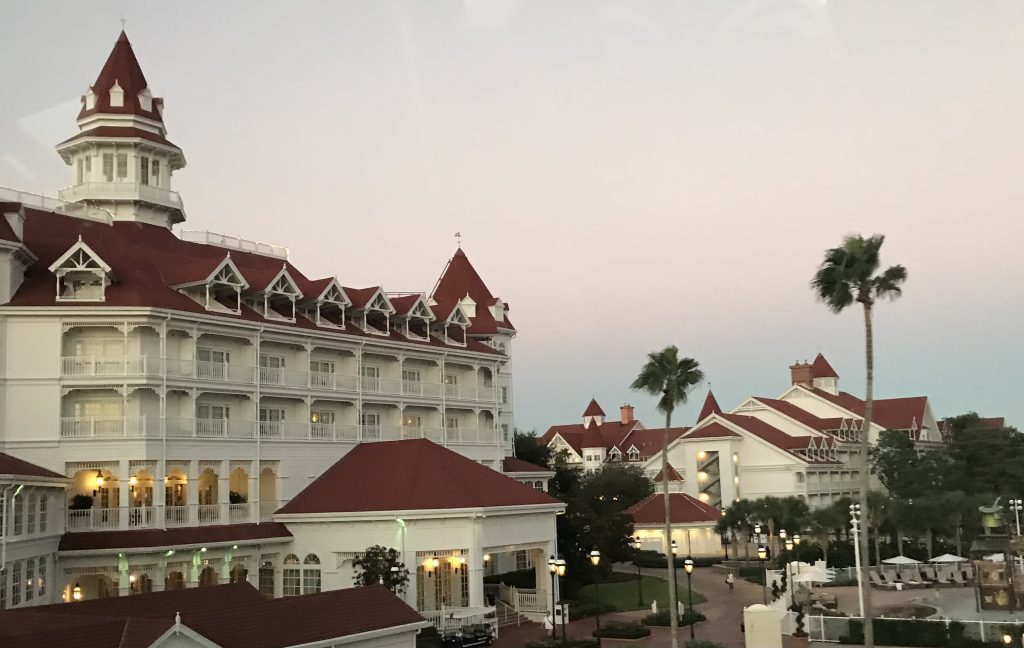 EPCOT Resorts
If you plan on spending most of your time at EPCOT or Hollywood Studios, you may want to stay at either the Boardwalk Villas or the Beach Club Villas, as both resorts have walking paths and boat transportation to each park. 
Some highlights of the Beach Club Villas include the infamous Stormalong Bay, Beaches and Cream for a late night ice cream, and Cape May Cafe's seafood buffet. At the Boardwalk Villas, enjoy the unique entertainment, restaurants, and nightlife on the Boardwalk – the dueling pianos at Jelly Rolls are not to be missed! Whichever resort you choose, the location and amenities cannot be beat!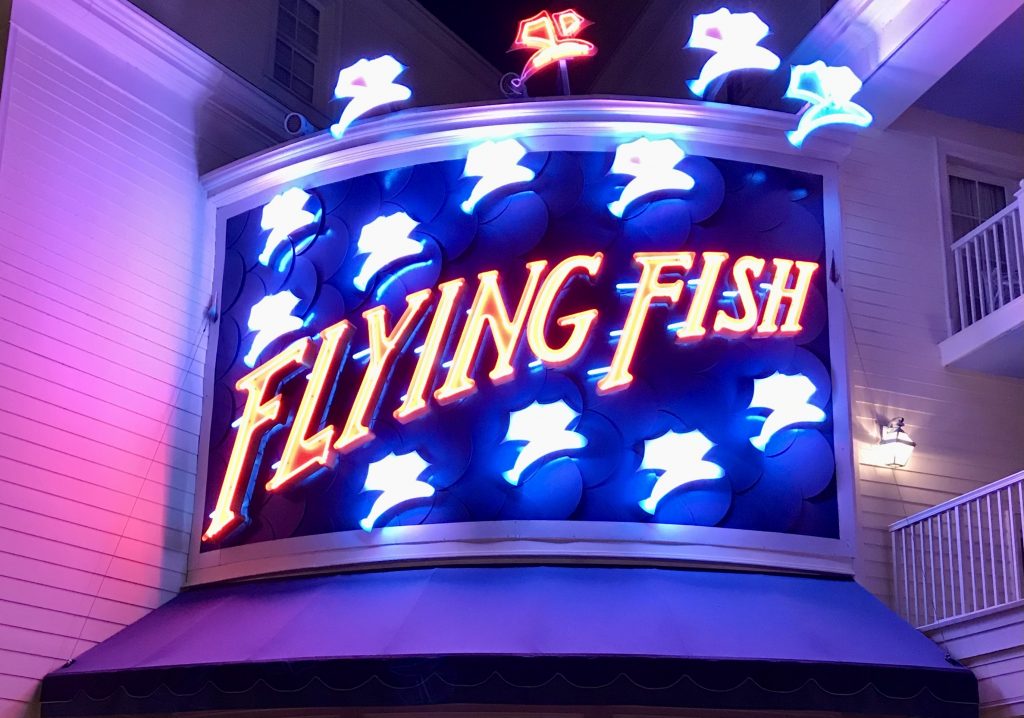 Resort-Only Trip
All DVC resorts have so much to do and explore you may find yourself taking a short getaway without planning on visiting the theme parks. The amenities at the following resorts make a resort-only stay perfect for a short getaway:
Animal Kingdom Lodge Villas
The Animal Kingdom Lodge Villas are a destination unto themselves. You could spend an entire weekend exploring the property, viewing the exotic animals from various viewing areas, and relaxing in the lushly-themed pool areas. There are also a number of African-inspired dining options including Sanaa, Jiko – The Cooking Place (temporarily closed), Boma – Flavors of Africa, and the Mara. If you do plan on spending a day at Animal Kingdom, the park is just a short bus ride away.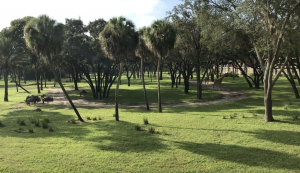 Boulder Ridge Villas And Copper Creek Villas At Wilderness Lodge
Like Animal Kingdom Villas, Wilderness Lodge offers enough restaurants and amenities to keep you busy on a weekend trip to the resort. Enjoy casual dining at Whispering Canyon cafe, quick service at Roaring Fork and Geyser Point Bar and Grill, or enjoy a character dining experience at Story Book Dining at Artist Point with Snow White! Play on the water slide at the Copper Creek Springs Pool or enjoy a more relaxing time at the Boulder Ridge Cove Pool. In the evening, see the Electrical Water Pageant from the shores of Bay Lake. 
Bonus: Vero Beach Resort
Instead of heading to Walt Disney World, maybe a relaxing beach vacation is the vibe you are looking for on your weekend getaway. Head to Disney's Vero Beach Resort to enjoy the Disney magic without the hustle and bustle of the theme parks while you sit on the beach, plunge down the 2-story water slide into a Mickey Mouse-shaped pool, and cap off the night with a movie under the stars.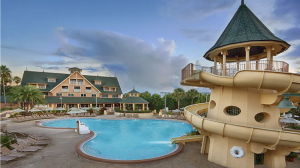 Although all DVC resorts are wonderful, some are best suited for a weekend getaway. To find great deals for staying at any of these resorts, check out the DVC Shop's Disney Vacation Club Rentals!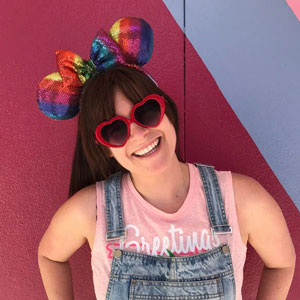 Written by
Liz C.
Liz has been an avid Disney parks fan her whole life, from traveling to Disney World throughout childhood, to trips with her husband, to creating a Disney-focused YouTube channel. Her husband also caught the Disney bug and they both are looking forward to passing on their love of Disney to their new baby!