Many Disney parks fans aspire to experience the offerings around the world–not only Disneyland Resort in California and Walt Disney World Resort in Florida. If you are headed to Disneyland Paris for the first time, here are a few planning tips.
Booking A Hotel & Ticket Package At Disneyland Paris
When booking online, directly through Disneyland Paris, hotel and ticket packages are pretty straightforward. That being said, there are some limitations. Unlike at the American theme parks, you do not have many options when it comes to tickets. When booking a combined package, the length of ticket is set and will include your arrival and departure day. For example, if you are staying for three nights your tickets will automatically be for four days, and you cannot easily change this in a package booking. Additionally, the tickets will automatically be park hoppers, and there is no option to down grade to base one park per day tickets. You can book hotels and tickets separately rather than via a package, but in my experience this would often increase the overall cost.
Similar to Disneyland Resort and Walt Disney World Resort, you can of course stay at an off property hotel. Disneyland Paris also has "Partner Hotels", akin to the "Good Neighbor Hotels" stateside. However, I'd strongly suggest staying on property.  There are several different on-site options with varying themes and price points. The hotels closest to the theme parks will be more expensive, but most of them aren't too far of a walk and there is always a free shuttle you can take. Not only does staying on property keep you immersed in that Disney bubble, there is the important perk of Extra Magic Time for resort guests.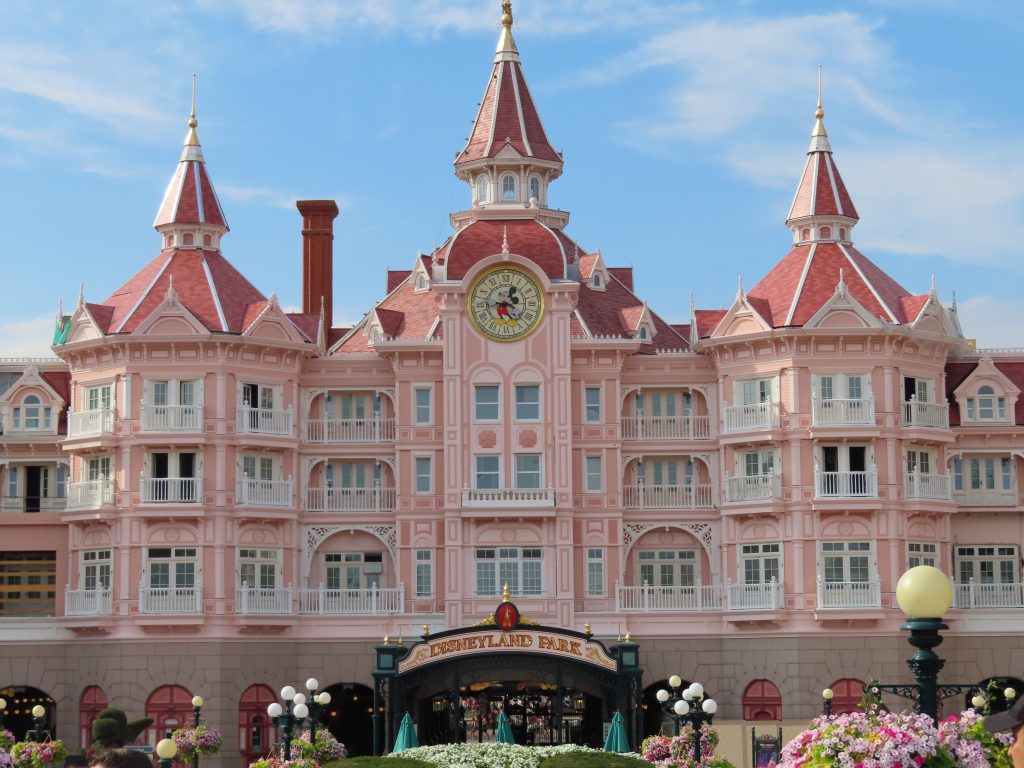 Extra Magic Time At Disneyland Paris
Extra Magic Time is access to the Disneyland Paris theme parks one hour before posted opening for hotel resort guests only. Typically, Extra Magic Time is available at both Disneyland Park and Walt Disney Studios Park, though this is subject to change. For example, when Avengers Campus in Walt Disney Studios Park opened, instead of Extra Magic Time for hotel guests the Avengers Campus area was open for an extra ninety minutes past park closing for all guests. Check the Park Hours webpage to see the parks participating in Extra Magic Time during your trip.
Similar to the U.S. based Disney theme parks, there are some rides that are incredibly popular and can produce very long wait times during the day. If you are staying at a Disneyland Paris Resort hotel though, you can use your Extra Magic Time to prioritize those attractions. In Disneyland Park, Big Thunder Mountain, Peter Pan's Flight, and Buzz Lightyear Laster Blast often have wait times more than 40 minutes long. At Walt Disney Studios Park, Crush's Coaster and Spider-Man W.E.B. Adventure are rides to target during Extra Magic Time. However, not every attraction operates during Extra Magic Time. Be sure to check the Disneyland Paris app!
In addition to popular rides, some characters are already out to meet and greet guests during Extra Magic Time. I routinely saw Winnie the Pooh Pooh and Stitch during Extra Magic Time at Disneyland Park, and once opening time for all guests came around their lines were quite long! Similarly, some people use Extra Magic Time to queue up early to meet Mickey or a princess in the Princess Pavilion.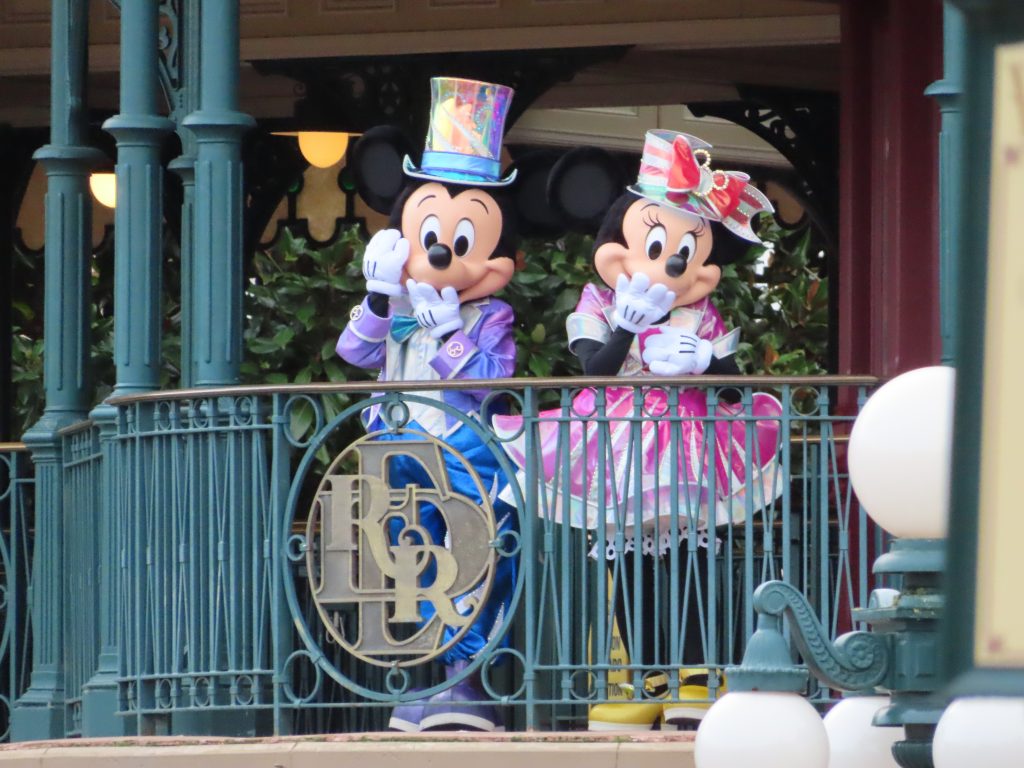 Disneyland Paris App
You'll want to download and make use of the Disneyland Paris app to act as your virtual map, check wait times, and mobile order food throughout the parks. Additionally, you can add your hotel and ticket information to the app for ease of access. Do note though that Disneyland Paris app is not quite up to speed with what you may be used to. It does not support virtual tickets, so you won't be able to use your phone as your ticket to the theme parks or hotel room key. PhotoPass at Disneyland Paris also is not connected to the app.
In addition to the official Disneyland Paris app, I really enjoyed using the MagiPark app. MagiPark has a simple interface that displays attraction wait times in green, yellow, or red–letting you know if now is a good time to hop in line or not. You can also set an alert for an attraction where the app will notify you once the wait time has dropped below a threshold you choose. MagiPark does not offer everything the Disneyland Paris app does, but if you are primarily interested in keeping an eye on wait times I would suggest downloading this as well.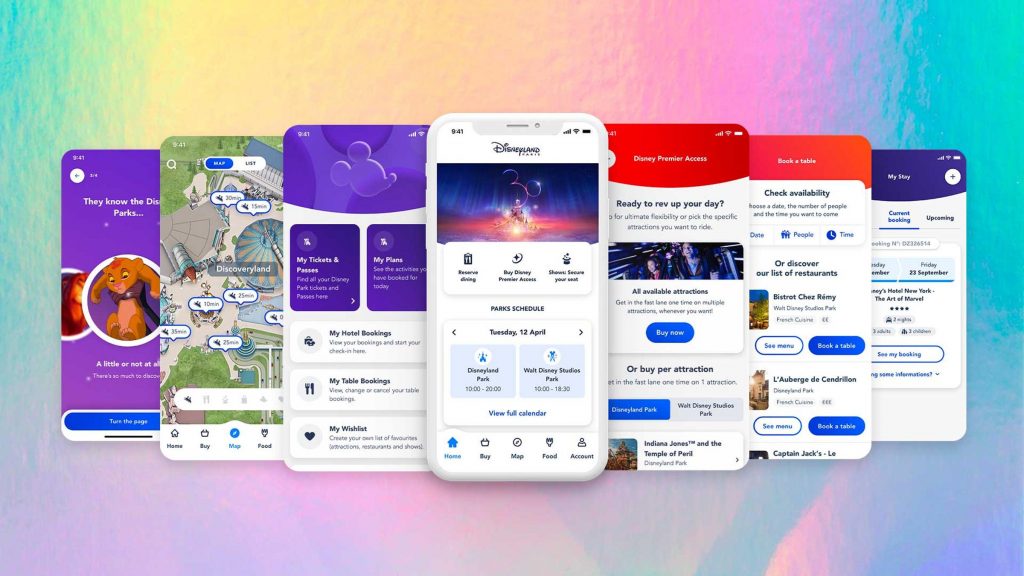 Dining At Disneyland Paris
Dining is always part of the adventure of a Disney trip, and sometimes the highlight! Disneyland Paris does not have quite the expansive offerings as Walt Disney World Resort, but still has plenty to enjoy.
Breakfast At Disneyland Paris
Simply put, there are not a lot of quick service breakfast options at the Disneyland Paris Resort. You will want to plan for breakfast! You can purchase a meal plan that will include breakfast at your hotel if you would like to guarantee yourself a boost in the morning before you get going to the theme parks. If you're looking for something a bit quicker though, there's a Starbucks in Disney Village–their version of Downtown Disney or Disney Springs–that is very quick to get to from the theme parks. Additionally, there's a Pret A Manger–a fast casual café and coffee shop chain–at the Marne-la-Vallee Chessy train station. The train station is right outside of the theme parks, so this will not be out of your way by any means. The breakfast offerings in the theme parks are pretty slim. One to two quick services places may be open for light fare like croissants and coffee, but don't expect too much. Personally, we brought some snack bars from home in our park bags, which held us over until an early lunch, which starts around 11 to 11:30 a.m. at most locations.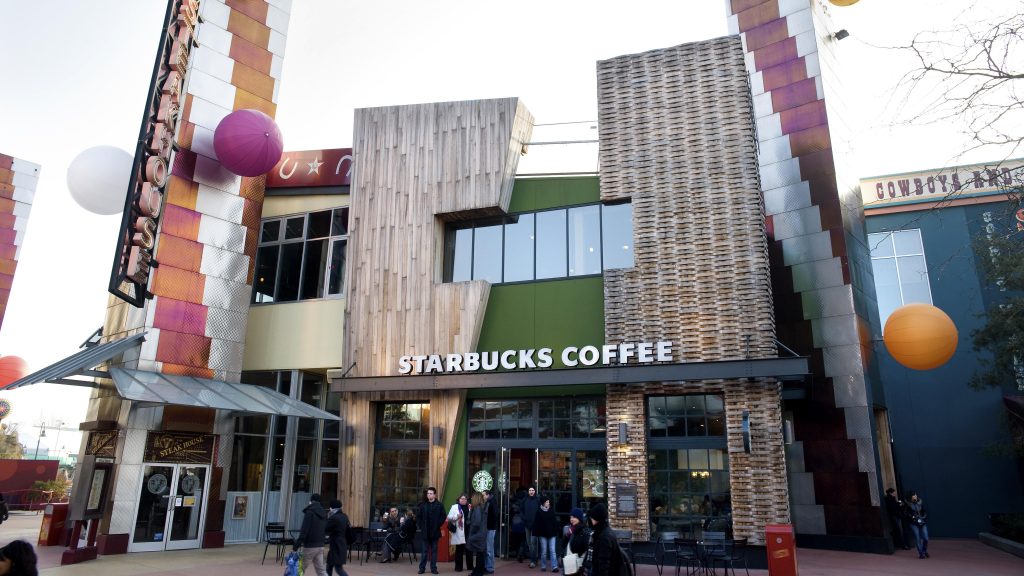 Lunch & Dinner At Disneyland Paris
Check out the various quick service and table service restaurant menus online or in the app to determine what may suit your taste. A tip I learned the hard way: the menus are not posted on the U.S. version of the Disneyland Paris website, but use the U.K or the International Europe website and suddenly links for menus appear! Note that in France a "menu" is essentially what Americans call a combo meal–a main, a side, a drink, and sometimes a dessert. Some locations, both quick service and table service, require you order a menu; there are no ala carte options. For example, Bistrot Chez Remy has the "Remy Menu", which includes a starter and main course, or the "Emile Menu", which includes the starter, main course, and dessert. You do get your choice from several options for starters, main courses, and desserts (if applicable), but you cannot order only a main course. Additionally, do note that "entrée" in French the starter, unlike in America where that is the main course. In France, the main course options will be listed under "plats". Overall, if you enjoy the planning process of a Disney Parks vacation, be sure to spend some time familiarizing yourself with the menus so you are aware of what your options will, or will not, be! Don't forget that table service dining does require advance dining reservations, just like the U.S. parks.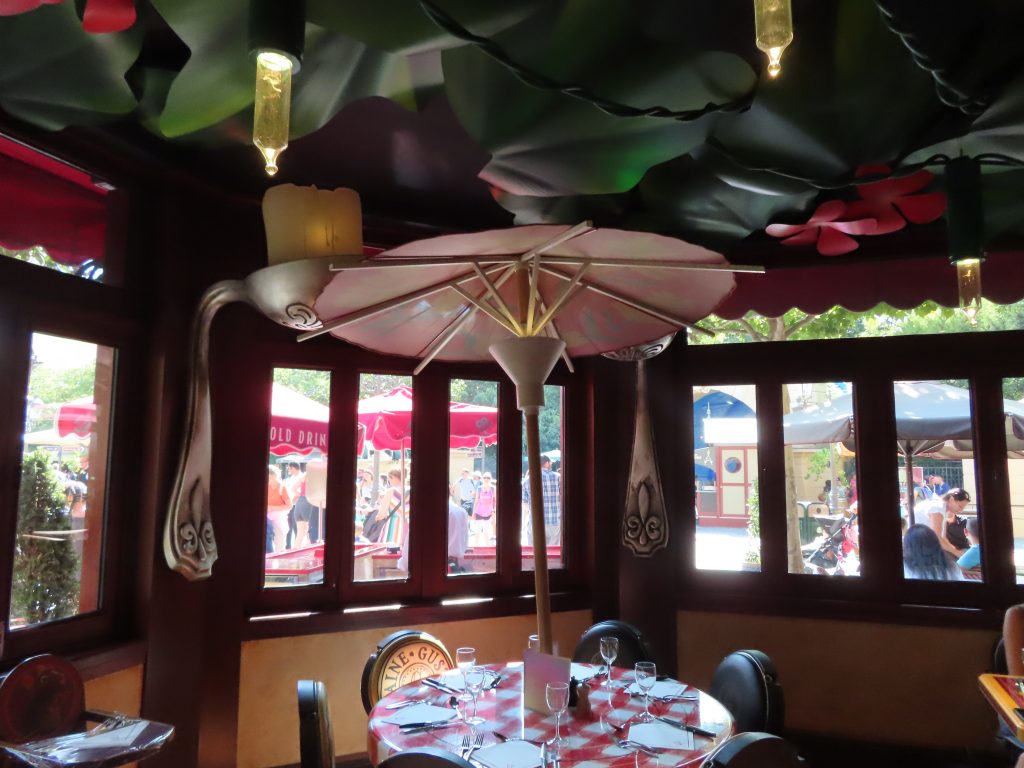 Enjoy!
As with planning for any Disney trip, do not forget to enjoy the process. Once you are in the theme parks, you do truly experience that magical feeling we all love. The Disneyland Paris 30th Anniversary Celebration has been extended through September of 2023, so now is a great time to head to France!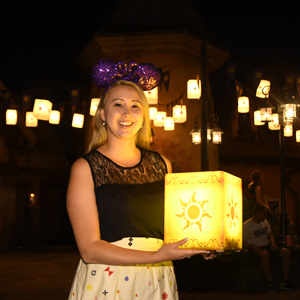 Written by
Jacqueline R.
Contributing Writer
Jacqueline is a PhD scientist with a passion for synthesizing detailed information in an understandable format. She is a Disney Vacation Club owner, overall Disney fan, and the primary content creator on the YouTube channel Pixie Dust PhD.