Disney Cruise Line immerses guests in the Magic of Disney from their first steps on board until disembarking back at port. From character meet and greets, Broadway-style Disney-themed shows, delectable dining options, and enchanting décor, the unique theming and quality of a Disney Cruise vacation never disappoints. When ships are scheduled for a day at sea, guests can expect special offerings and activities to help keep everyone engaged and entertained as they traverse the stunning views of the open water. Beginning in January 2023, guests aboard select 7-day cruises on the Disney Fantasy enjoy a Pixar Day at Sea, celebrating the stories and characters of popular Pixar films.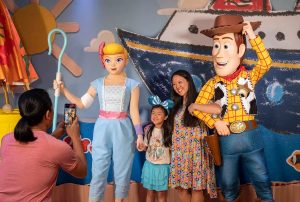 During Pixar Day at Sea, guests find even more character meet and greets on the daily itinerary, including a special breakfast with their favorite pals from Toy Story. Starting the day with the "Hey Howdy Breakfast with Woody and Friends" will set the tone for a fun-filled day on the ship. At dinner, guests can choose to dine at the Finding Nemo-themed seating at Animator's Palate where Crush the turtle magically swims from television-to-television interacting with guests all around the room. Throughout the rest of the day, other Pixar-themed food and beverages are available to all passengers at various locations, so be on the lookout for these special treats.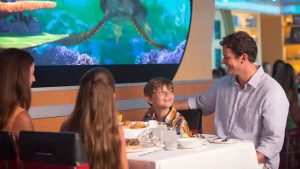 Besides our friends from Toy Story and Finding Nemo, other Pixar characters will be available for hugs and autographs during Pixar Day at Sea. Likely to be found on aboard this day are The Incredibles, Russell and Dug from Up, Miguel from Coco, Mike Wazowski, Sulley, and Boo from Monster's Inc., Remy from Ratatouille, and Joy and Sadness from Inside Out. Passengers who have already experienced Pixar Day at Sea note that characters were available all day from 9:00AM until 10:00PM!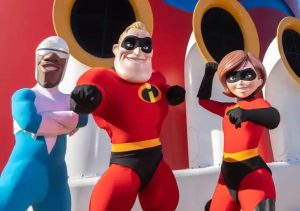 In the evening of Pixar Day at Sea, guests are invited to two deck shows. You may want to consider arriving early for an optimal view as the shows have proven to be popular. First up is "Pixar Pals Celebration" featuring songs and dancing from many of the characters that were out and about all day on the ship. The second show named "An Incredible Deck Party:  Celebrate the Supers" features everyone's favorite same-named superhero family who go on a quest to search for super speedy Jack-Jack. And, as if the day couldn't have already been more enjoyable and magical, Pixar Day at Sea concludes with a Disney Cruise Line fireworks show and dance party!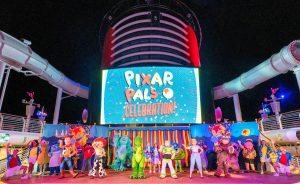 Pixar Day at Sea is a big hit among Disney Cruise Line passengers. Be sure to utilize the Disney Cruise Line app in order to plan your day using the full itinerary. While Pixar Day at Sea is only scheduled to last through March of this year, Disney Cruise Line has announced that Pixar Day at Sea will return in 2024. Cruisers on the Disney Fantasy will again enjoy this exceptionally fun Pixar Day at Sea on select 7-day sailings January through March 2024. Have you already experienced Pixar Day at Sea or have you booked a 2024 cruise that will include a Pixar Day at Sea? Let us know in the comments below!
Featured Photo by Disney.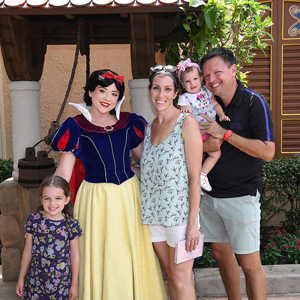 Written by
Shelley Wehler
Contributing Writer
Shelley is a stay-at-home mother of two girls living outside of Charlotte, North Carolina. Her love of all things Disney has grown even more as she sees the magic come alive through the lens of her young daughters. She spends her free time keeping up with the latest in Disney news and daydreaming of her next trip to the parks!