While Disney's Hilton Head Island Resort may not be located near a Disney Park, the magic of Disney prevails in one of the most beautiful settings on the east coast. Situated along the Intercostal Waterway with unmatchable views of the tidal marshlands, Disney's Hilton Head Island Resort seamlessly combines the beauty of South Carolina Low-country with the hospitality found only at Disney Resort Hotels.
At a recent visit to Disney's Hilton Head Island Resort, I had the opportunity to shop at Broad Creek Mercantile, the resort's general store and gift shop. While the shop is small, the variety and quantity of merchandise is impressive and appealing for Disney fans of any age. From Loungefly backpacks and ears to spirit jerseys and pins, visitors to Broad Creek Mercantile will find a little bit of everything Disney.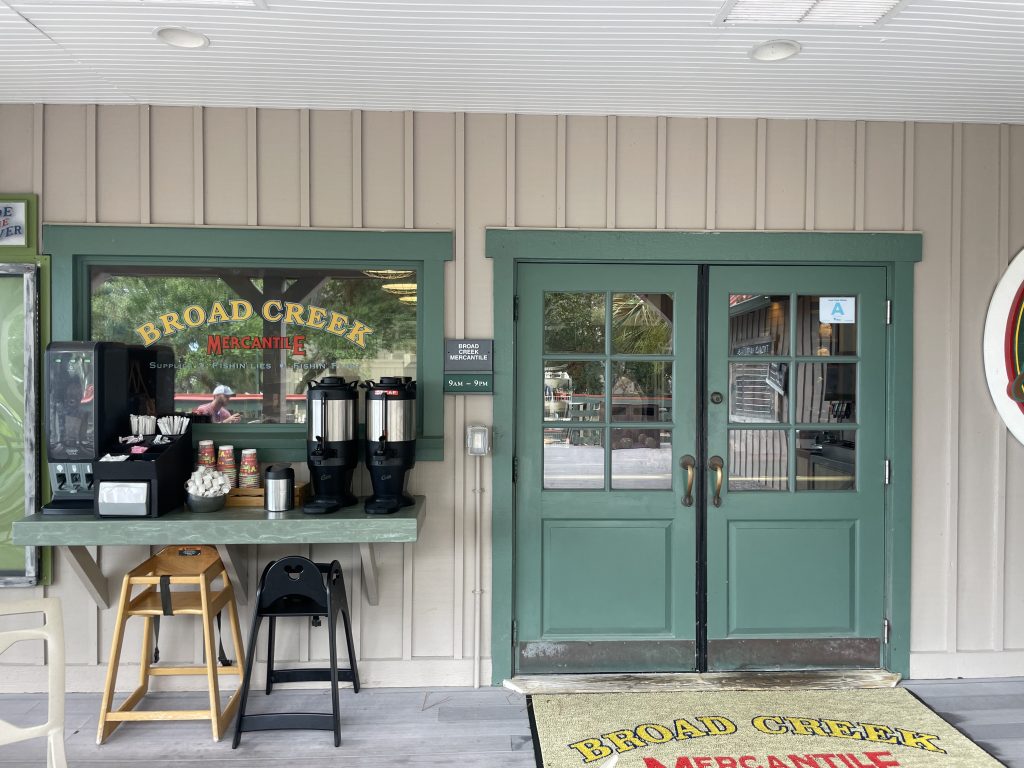 Upon entering, guests will see items from the Disney 100 collection. The colors of the tie-dye sprit jersey are even more beautiful in person and the crystals on the Mickey Mouse Ear Hat really catch your eye. Choose also from T-shirts, lanyards, pins, mugs, and treats from this commemorative collection.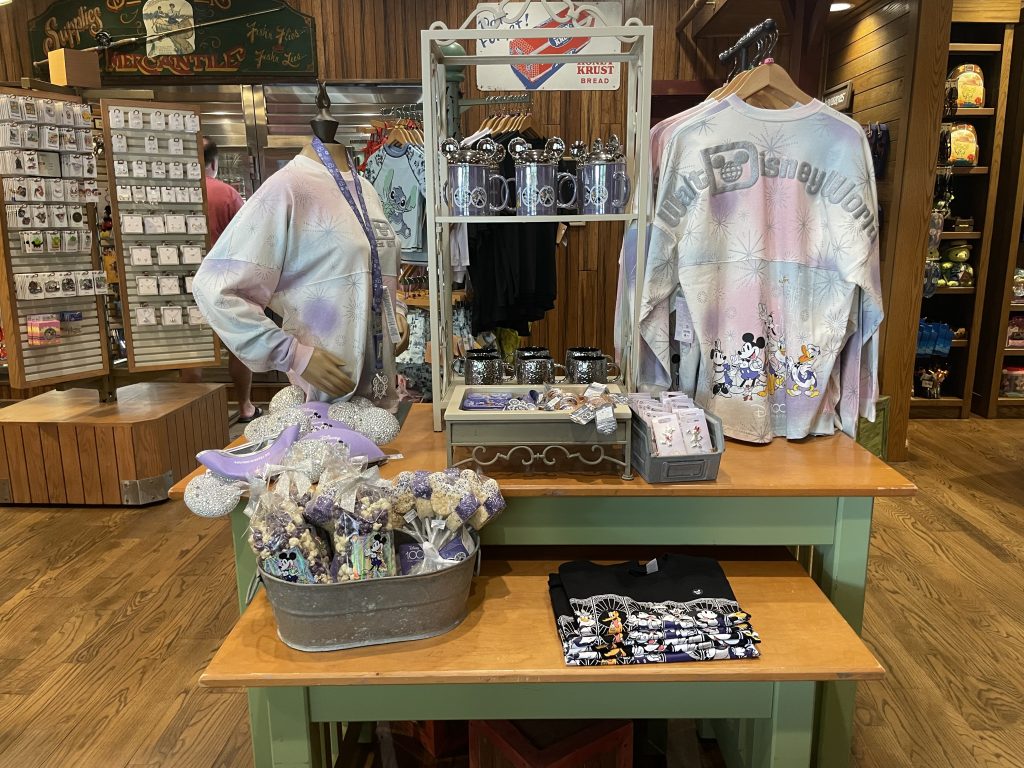 Island-inspired merchandise is also available to purchase at Broad Creek Mercantile. Flowered button-down shirts, Bogg bags in various colors, and Disney-inspired sand toys can also be found. Pick up a misting fan which will come in handy on hot days when you are waiting for the shuttle to take you to the oceanfront Disney Beach House. Our friend Olu Mel from Aulani can also be found at Broad Creek Mercantile as he is featured on a Loungefly mini backpack and other smaller merchandise.

If you forgot your swimsuit or are just looking to upgrade to a Disney design, Broad Creek Mercantile offers Disney-themed swimwear for both adults and children, including rash guard shirts which are especially helpful if you find yourself with an unintentional sunburn. Sunscreen and other over-the-counter medicines can be purchased there as well.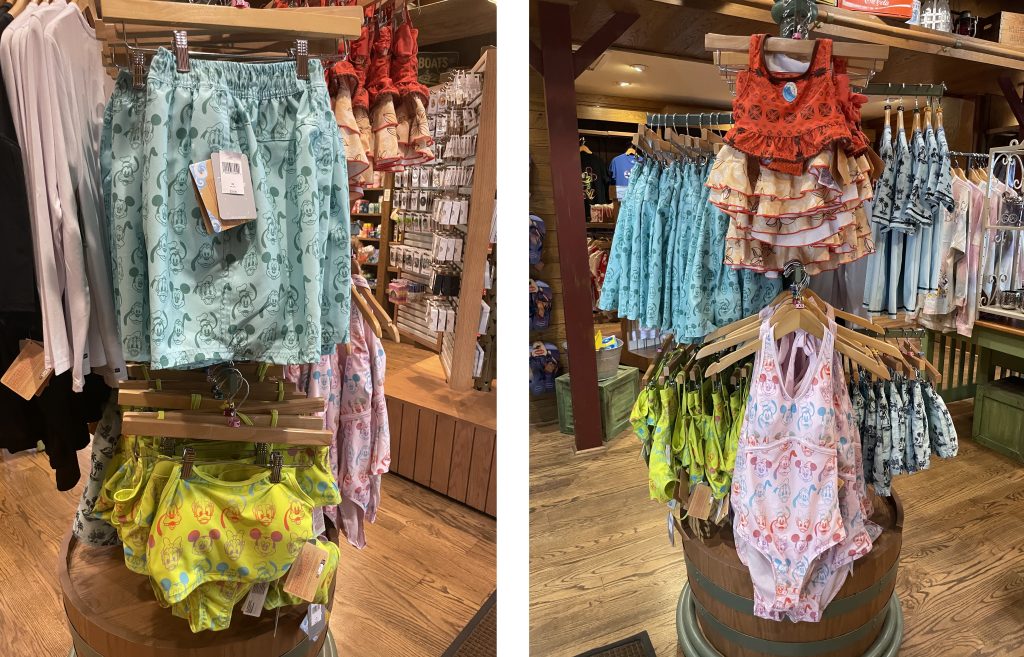 Broad Creek Mercantile also offers Disney Vacation Club specific merchandise. Various sized handbags from Dooney & Burke are designed with a bold blue background and are imprinted with DVC resort logos. DVC Loungefly items can also be found like their signature mini backpack, Minnie ears, and a carry-on size rolling suitcase. Smaller souvenirs such as license plate holders, mugs, luggage tags, and pins are also available along with several styles of shirts.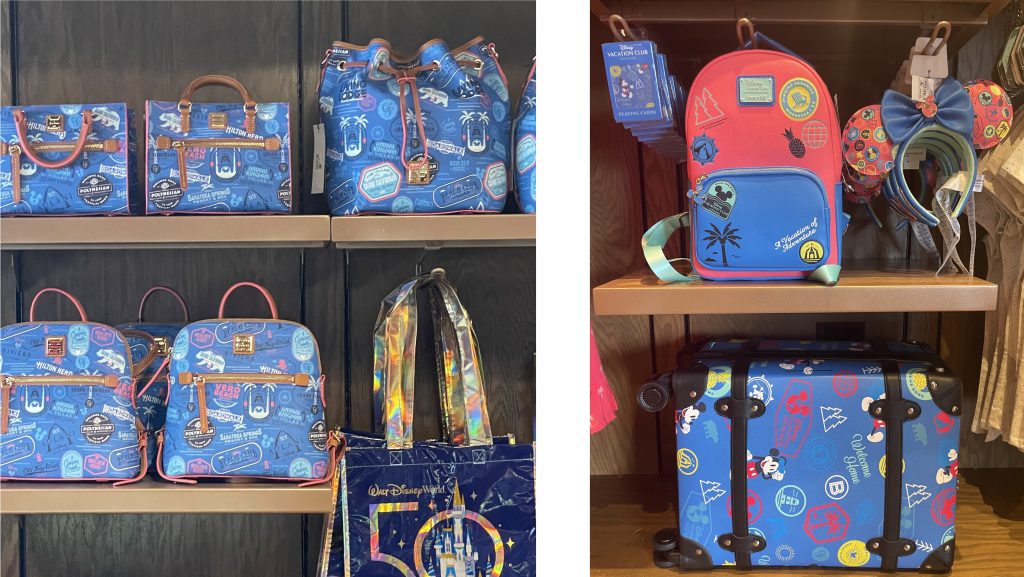 Perhaps apparel featuring Disney's Hilton Head Island Resort name will be most appealing to you! Choose from a hooded sweatshirt, a beach towel, and mens' and womens' shirts. Toys and a small selection of wear-anytime Minnie Ears are also present.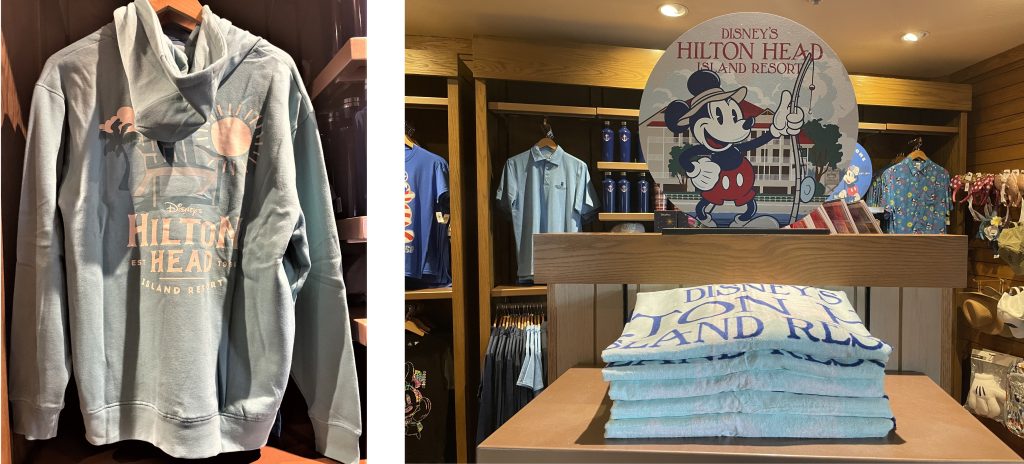 Don't forget to browse the pins for purchase or trading before checking out and maybe the most important bit of information – Broad Creek Mercantile is where you can purchase Disney novelties like Mickey's Premium Ice Cream Bar and Mickey Ice Cream Sandwich. Get your daily fix after relaxing at the pool. What's more is that Broad Creek Mercantile is located directly next to Tide Me Over where DOLE Whip is served!
Broad Creek Mercantile is located near the resort's pool area in a location where most people will pass several times a day. On your next visit to Disney's Hilton Head Island Resort, be sure to stop by to see what unique souvenirs you can bring home or, if nothing else, for a Mickey treat or two. Will you visit Disney's Hilton Head Island Resort this summer? What would you like to bring home from Broad Creek Mercantile? Tell us in the comments below!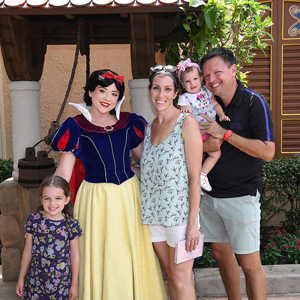 Written by
Shelley Wehler
Contributing Writer
Shelley is a stay-at-home mother of two girls living outside of Charlotte, North Carolina. Her love of all things Disney has grown even more as she sees the magic come alive through the lens of her young daughters. She spends her free time keeping up with the latest in Disney news and daydreaming of her next trip to the parks!