Disney's 100 Years of Wonder will be starting next year in Disneyland Resort on January 27th! The celebration is in honor of the 100th birthday of Walt Disney Company and all of the magical things that they have created over the years. From movies to the parks there is a bit of Disney magic all over the world now, and we are more than ready to enjoy the celebration. Let's take a look at everything that will be going on at Disneyland Resort come January.
Mickey and Minnie's Runaway Railway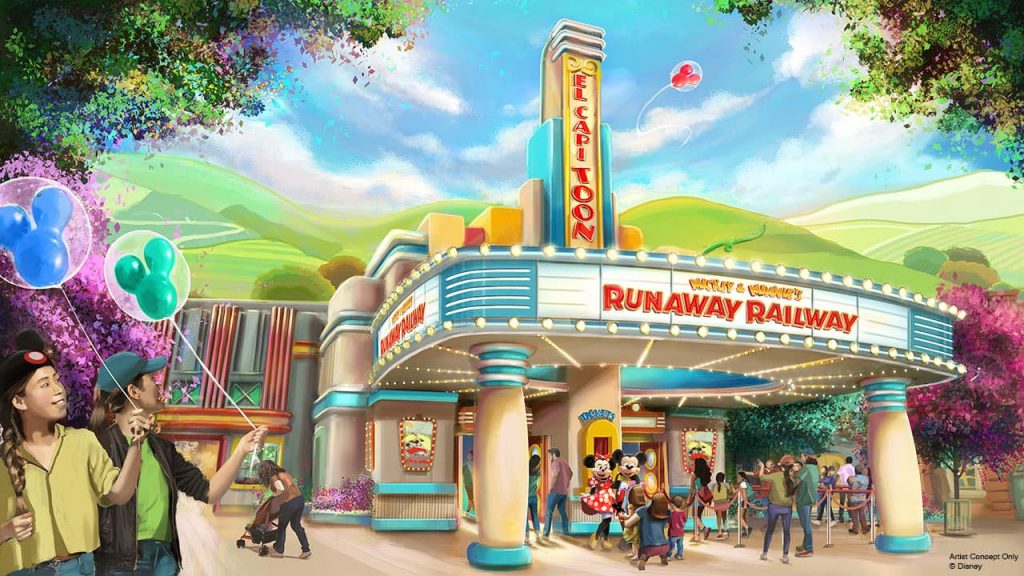 Mickey and Minnie's Runaway Railway will be opening on January 27th, the first day of the celebration! The attraction will be opening in Toontown, but the rest of the reimagined Toontown will not be opening until Spring 2023. This will be one of the biggest highlights of the reimagining though, so guests are thrilled to see this opening sooner than expected.
Castle Makeover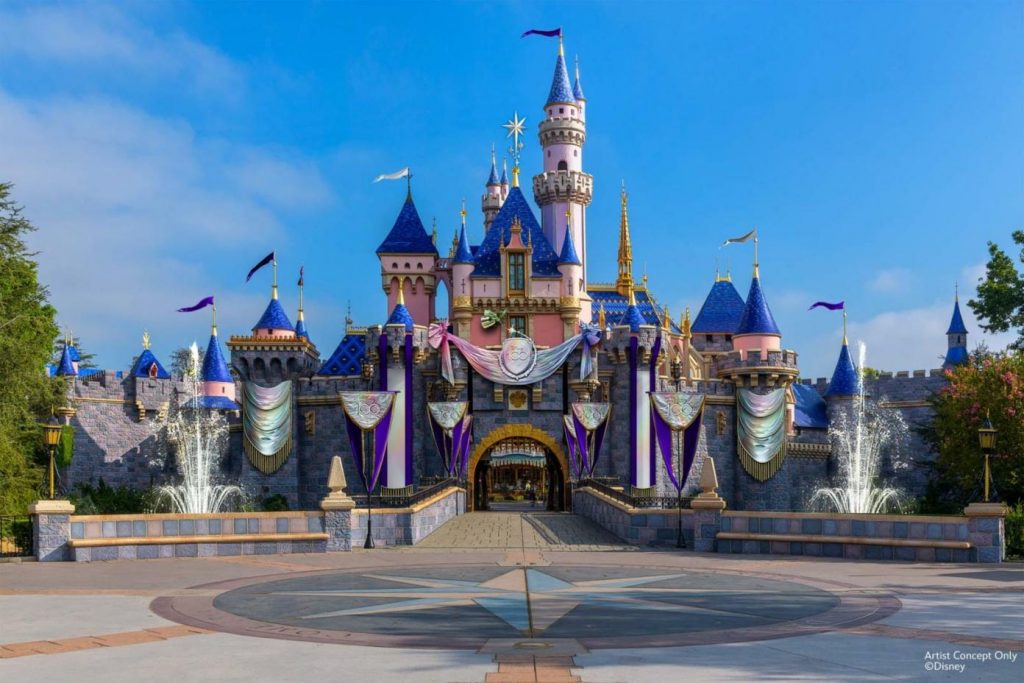 Sleeping Beauty Castle will debut a new makeover! The castle will receive an updated color scheme with a shimmering platinum and blue. In addition new "100 Year" decorations will be added onto the facade of the castle. Finally, the three good fairies from Sleeping Beauty Flora, Fauna, and Merriweather will be at the top of the castle entrance beckoning guests inside.
New Nighttime Spectaculars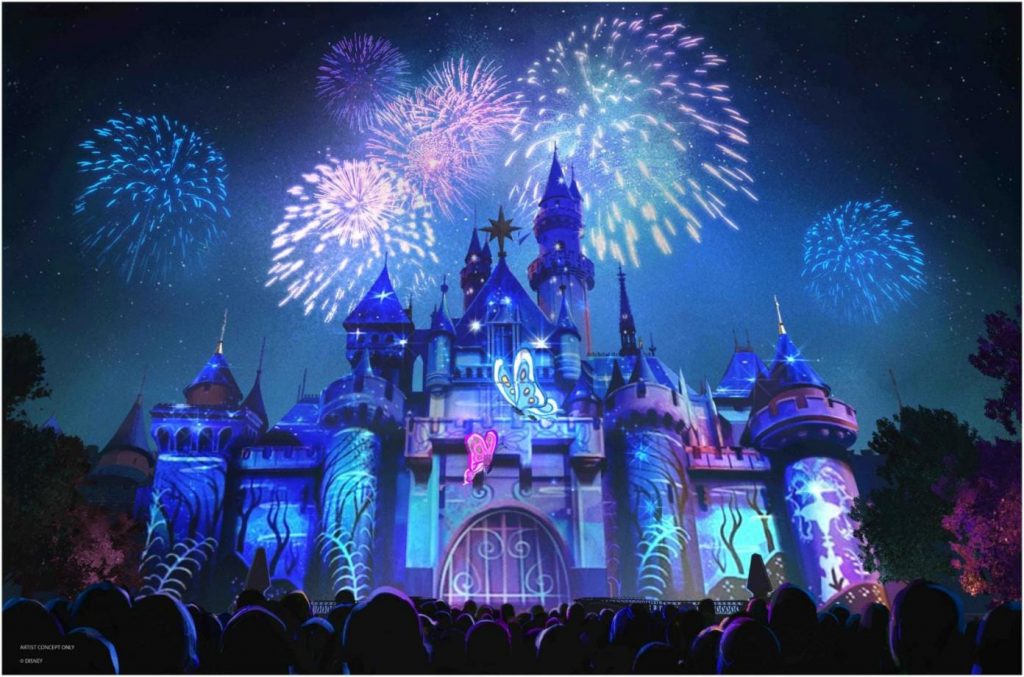 Two new nighttime spectaculars will be debuting in honor of the 100 year celebration. The first in Disneyland Park will be Wondrous Journeys. This spectacular will be focusing on the many stories that Walt Disney Studios has created over the years. There will be special projections on Sleeping Beauty Castle, all the way down Main Street USA, the Rivers of America, and the front of "it's a small world." This spectacular will be mostly projections, but on select nights there will be fireworks added as well. The show will also feature a new song called "It's Wonderous."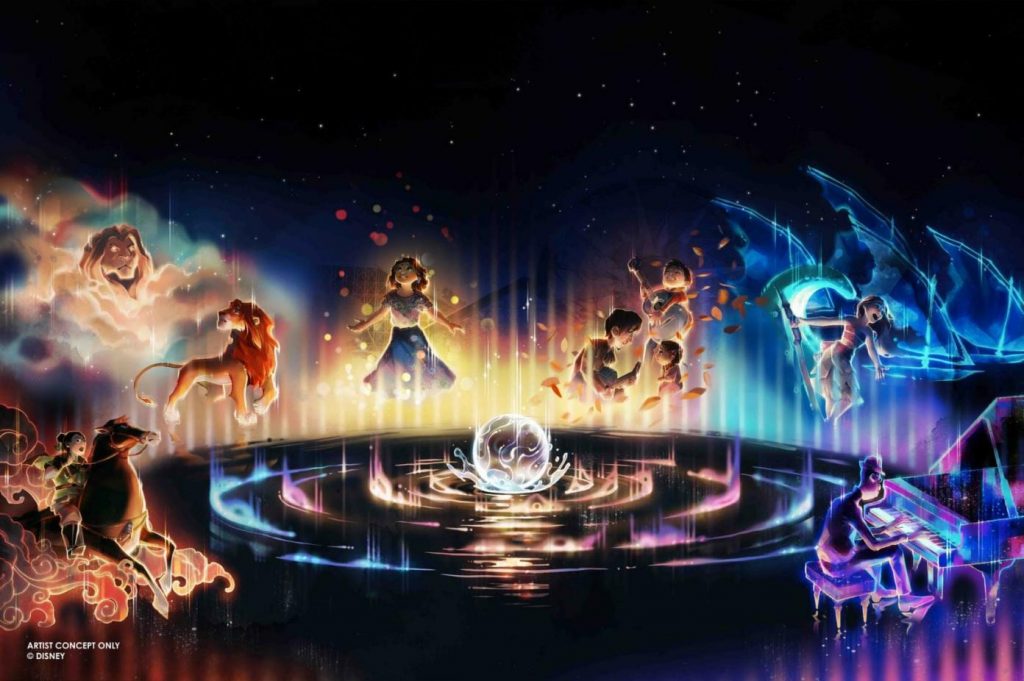 The second nighttime spectacular that will debut in Disney's California Adventure Park on January 27th, 2023 will be "World of Color – One". This new spectacular celebrates the classic storytelling that Disney is known for through a tale from fan favorite characters about how one action can leads to something bigger. This show will include a new song called "Start a Wave."
Return of Magic Happens
The "Magic Happens" Parade will be returning to Disneyland Resort in Spring 2023. Although it will not be coming back on January 27th, guests will be excited to see it further into the year. The "Magic Happens" Parade only ran for two weeks prior to the Covid-19 closure of the California parks so many who missed it before the closure are excited to see it in person.
Magical Character Costumes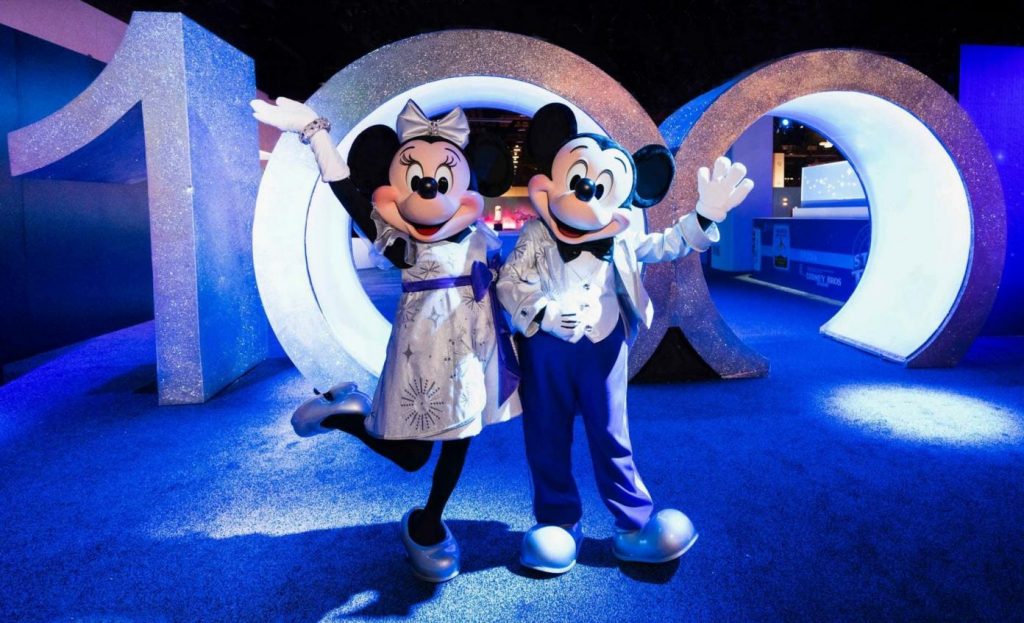 Mickey and Minnie will be donning new outfits for the 100 Year Celebration, along with the rest of their friends. They will be looking absolutely fabulous for pictures during the celebration!
Special Food and Merchandise
New specialty food and merchandise offerings will be making their way into the park throughout the celebration. Merchandise will be limited edition, so be sure to grab yours before they run out!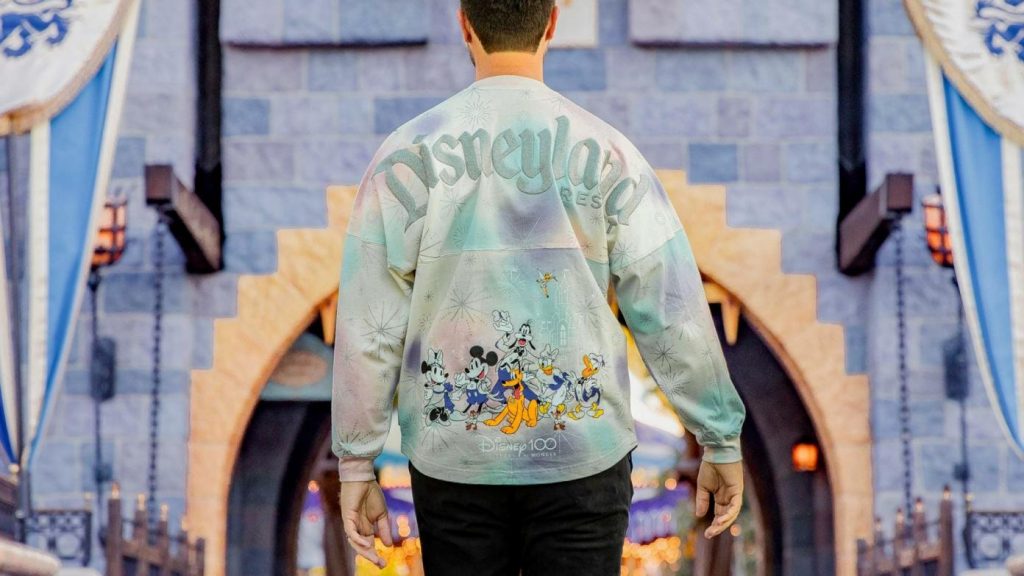 Let's Celebrate!
Disneyland Resort is sure to kick off this world wide 100 Years of Disney Celebration in a huge way! Between the shows, park and character makeovers, specialty food offerings, and a new attraction there will be so much to see and do. What are you looking forward to most at Disneyland Resort's 100 Years Celebration? Let us know in the comments below! And be sure to stay tuned to the DVC Shop blog for all the latest developments from inside the theme parks and around the Disney Vacation Club resorts.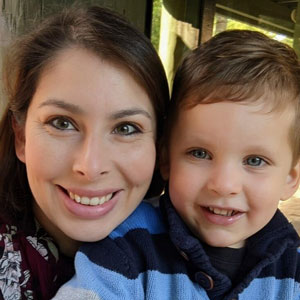 Written by
Rachel Van Norman
Contributing Writer
Rachel fell deeply in love with all things Disney as a little girl. Now as a wife and a mother herself, she shares this Disney obsession with her son and everyone around her. From her love of princesses to eating all the Disney food, Rachel spends her time radiating Disney magic and keeping everyone up to date on Disney news.