Resort Overview
Disney's Hilton Head Island Resort is one of DVC's hidden gems. One of three unique Disney resorts not adjacent to a Disney theme park, Disney's Hilton Head Island Resort is located on the scenic coast of South Carolina. It is a magical place with activities and amenities for guests of all ages. If you are looking to get away but do not want high-energy Disney attractions, this is your place. You do not need a MagicBand, but you will find subtle Disney touches throughout the resort and accommodations that say "Welcome Home."
Disney's Hilton Head Island Resort is designed after a 1940s hunting and fishing lodge and has a "home away from home" atmosphere. Room accommodations include Deluxe Studios, One and Two Bedroom Villas, and Three Bedroom Grand Villas. Marshland and tidal creeks surround the resort providing unique opportunities to observe wildlife in its natural habitat. A private bridge leads to the secluded and gated resort island that offers a nostalgic Disney spin to a laid-back southern atmosphere. The sunrises and sunsets at Disney's Hilton Head Island Resort are spectacular!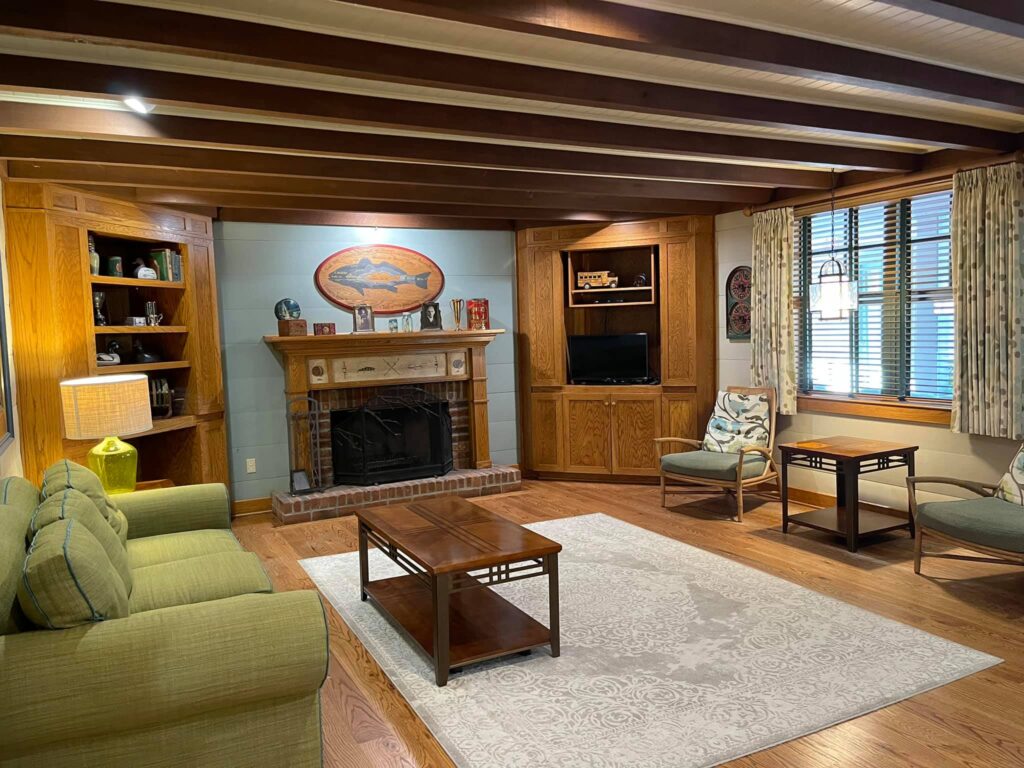 Grab A Bite To Eat
Quick Service
You might not be at Walt Disney World theme parks, but you will still find Dole Whips, Mickey Ice Cream Bars, and Mickey Waffles at Disney's Hilton Head Island Resort! Located adjacent to the Broad Creek Mercantile, Tide Me Over offers breakfast, lunch, and snacks, including Carolina cooking, burgers, sandwiches, and salads. You can walk up and order or call ahead from your room for pick up. This is where I had my first Dole Whip!
At Disney's Hilton Head Island Resort, you will find quick service by the sea. Located at Disney's Beach House, Signals offers sandwiches, salads, treats, and beverages. This is where my grandkids enjoyed Mickey Head ICEES!
Table Service
There are no table service opportunities at Disney's Hilton Head Island Resort. However, right across the bridge leading to Disney's Hilton Head Island is Shelter Cove, Hilton Head Islands' centerpiece community; at Shelter Cove, you will find dining, shopping, entertainment, and live events. Numerous restaurants throughout Shelter Cove, and Hilton Head Island, offer dining discounts to Disney Hilton Head Island Resort guests. Two favorites we go to every time are San Miguel's Mexican restaurant and Skull Creek Boathouse.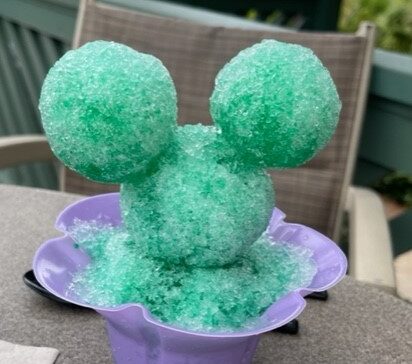 Pools
The main pool at Disney's Hilton Head Island Resort features a wraparound Water Tower Slide. The 72,000-gallon Big Dipper Pool is heated with an adjacent spa area and a Little Dipper Pool for smaller children.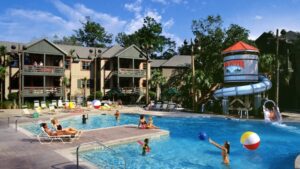 Disney's Hilton Head Island Resort Beach House is one mile from the main resort and accommodations. Located next to the beautiful Atlantic Ocean sandy beaches, the Beach House area includes a heated pool, recreational activities, food and drink, and Surfman's Station, an air-conditioned lounge. Complimentary shuttles run from the main resort to the Beach House every day. Be sure to check with the Front Desk for times.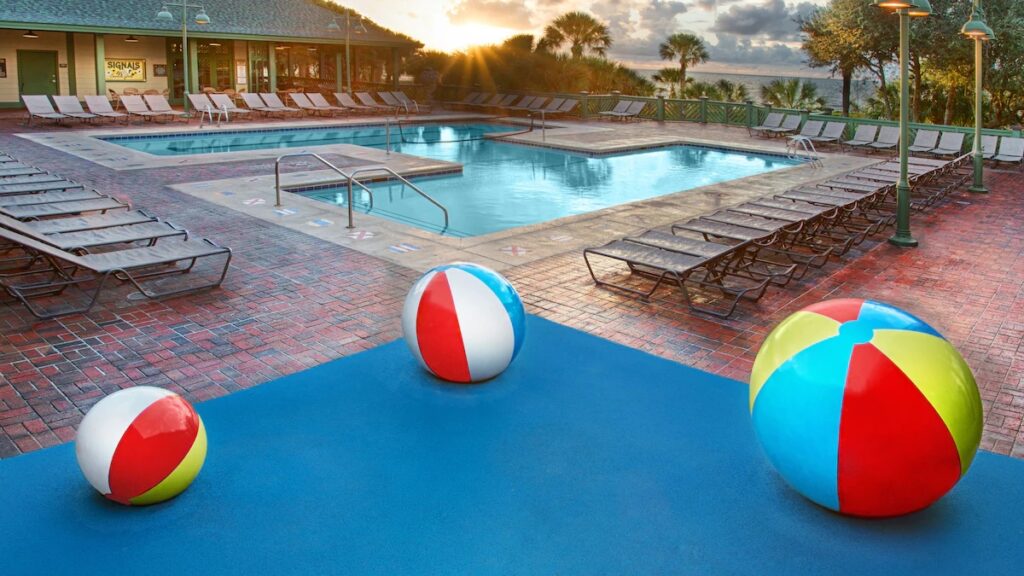 You Won't Want To Miss
The key theme at Disney's Hilton Head Island Resort centers around quality time. Whether you are in the mood for crafts, games, scavenger hunts, nature programs, or rest and relaxation, guests can expect to relax, have fun, learn, and make new friends.
Throughout the resort are areas of entertaining activities, including a putting green, a small basketball court, lawn chess, bocce ball, horseshoe pits, beanbag toss, and shuffleboard. Once a week, cast members gather guests around the campfire by the pier for story-telling, singing, and marshmallow roasting. Goofy Bingo is a favorite among guests and Cast Members competing for treats while lounging poolside. Keep up with your fitness routine at the Bend & Stretch Fitness Center. Movies Under the Oak is nighttime entertainment as you watch a classic Disney movie outdoors and under the stars. Next to the movie area is a small playground for the littles to channel their energy. One of our favorite crafts was Mickey Tie-Dye shirts. They were fun to make and looked terrific. Our littles loved showing off their unique and fun creation. Be sure to grab an activities calendar from the Front Desk at check-in.
Unique to Disney's Hilton Head Island Resort is fishing and crabbing on Broad Creek from the resort pier. Fishing gear and crab nets are available for rent at the resort activities desk. Bike trails wind their way through Disney's Hilton Head Island Resort and Hilton Head Island. You can rent a bike at Disney's Hilton Head Island Resort and explore the resort and the island. Check with the Front Desk for a map detailing the bike paths.
Finally, don't forget to stop by the Broad Creek Mercantile, where you can rent a DVD, purchase souvenirs, limited groceries, and sundries.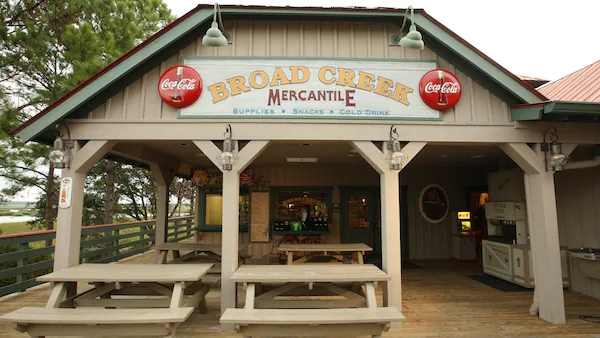 Hilton Head Island
Hilton Head Island is a lovely place to explore, internationally known for its world-class golf courses, beautiful beaches, and amazing sunrises and sunsets. Across the harbor from Disney's Hilton Head Island Resort and close to Shelter Cove is The Arts Center of Coastal Carolina, which boasts a 350-seat pavilion, art galleries, and workshops. Also nearby are the Coastal Discovery Museum and Harbour Town. The Lowcountry Nature Dolphin Tour is a favorite among resort guests. The 90-minute excursion on Broad Creek gives an up-close view of the island's marine life. The cost is $45.00 per person, and reservations are recommended.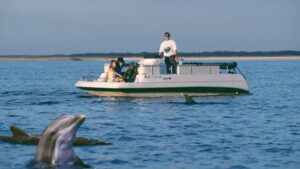 Did You Know?
Disney's Conservation efforts include protecting the turtle nesting areas throughout Disney Hilton Head Island Resort and beachfront. We were fortunate to witness a once-in-a-lifetime event on the beach one evening. We watched a turtle nest hatch. It was a fantastic experience as the tiny babies made their way to the ocean via the moonlight.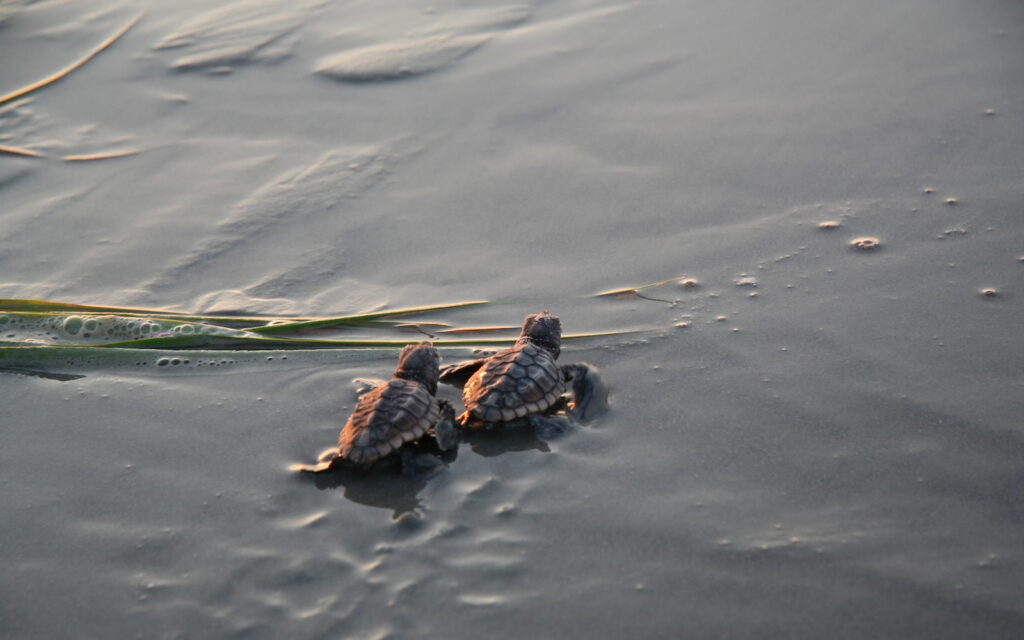 Featured Photo: Disney.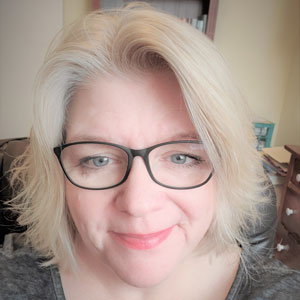 Written by
Tracy Engstrand
"All our dreams can come true if we have the courage to pursue them." – Walt Disney Tracy not only believes this but lives her life trying to exemplify Walt's positive attitude. Walt Disney World is a destination for Tracy and her family at least twice a year and it's a new adventure every time. Her favorite resort at the present time is Animal Kingdom Lodge, and her #1 bucket list item is an Alaskan Disney Cruise.