Are you planning for a day at your resort during your Walt Disney World vacation? Or perhaps you are interested in exploring Disney's first vacation club resort and it's offerings? Old Key West is a large resort with amenities and activities to keep you busy for an entire day of your vacation.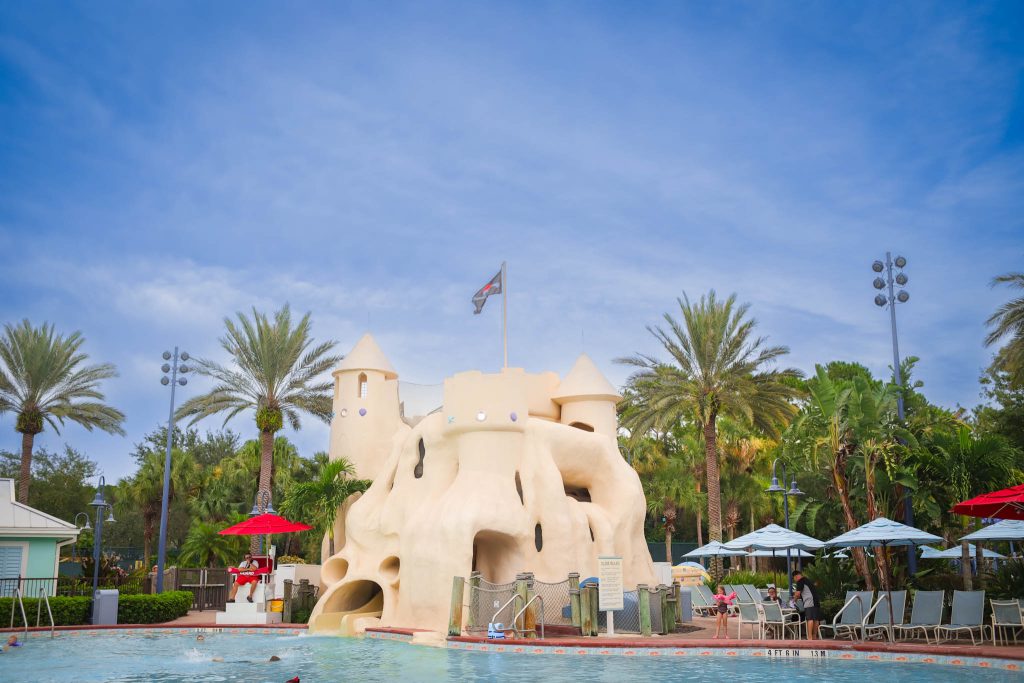 Morning
Old Key West is a charming resort with a South Florida atmosphere. The best way to start your day at Old Key West is with a walk or jog along the 1.37 mile-long path that surrounds the resort. If you have little ones with you this is the perfect time to explore one of Old Key West's three playgrounds before the heat of the day arrives. You can also take advantage of the bike rentals or Surrey Bike rentals and explore the paths on wheels. If you prefer to get your morning workout in then you can head over to the Old Key West Exercise Room or utilize one of the volleyball courts, basketball courts, or pickleball courts.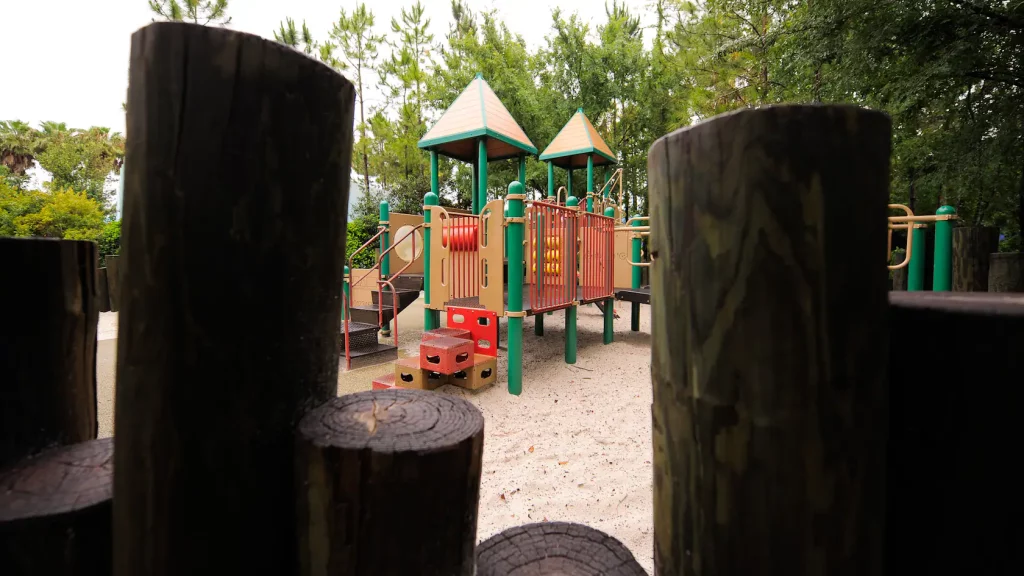 A great option for your first meal of the day is brunch at Olivia's Café. Indulge in a number of specialty cocktails or coffee and then start your day off with an appetizer of Shrimp Fritters or Oatmeal Brulee. Entrees include buttermilk fried chicken, buttermilk pancakes and eggs, Sombrero Beach Omelet, Banana Bread Pudding, and Shrimp and Grits.
Afternoon
Once you are finished with brunch you might be ready for a dip in the pool. Old Key West has a total of four pools which include the main Sandcastle Pool and three leisure pools. The Sandcastle Pool is located near Hospitality House and has a 125 foot-long waterslide through a giant sandcastle. Dolphin statues spit water throughout the pool, and there is also a whirlpool hot tub for the adults and dry sauna. The Sandcastle Pool is located near a sandy beach which is perfect for sunbathing. Activities such as trivia and water games are hosted by Cast Members throughout the day.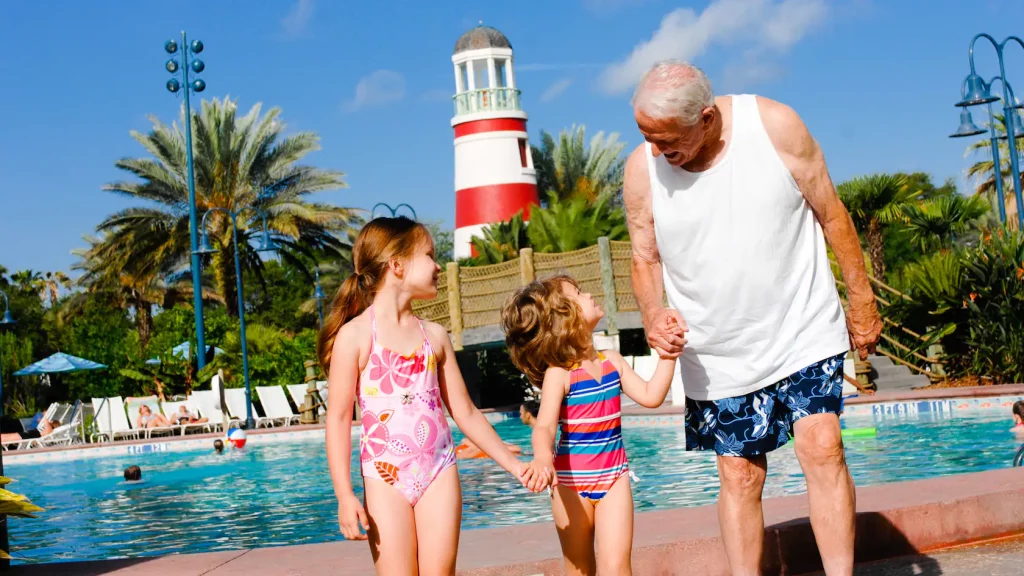 After spending some time in the pool you can take some time to explore Old Key West's Community Hall. The Community Hall is open from 10am-10pm and hosts different activities throughout the week. Here you can rent DVDs, play video games and foosball, make crafts, and enjoy ping-pong.
For lunch, check out Good's Food To-Go and their offerings. This quick-service dining location offers burgers, chicken strips, nachos, and pulled pork sandwiches. Assorted beverages including alcohol are also offered here. Good's Food To-Go is conveniently located near the main swimming pool.
Evening
During the evening hours of Old Key West guests can explore Conch Flats General store and find some classic Disney souvenirs as well as exclusive Disney Vacation Club merchandise.
After shopping, Old Key West has some fun nightlife. Campfire activities are located at the end of Turtle Krawl from 6-7pm each night. Sing songs, tell stories, and roast marshmallows with the entire family during this fun nightly activity. Head over to Sandcastle Pool at 8:30pm on Sundays, Tuesdays, Thursdays, and Saturdays for a classic Disney movie under the stars.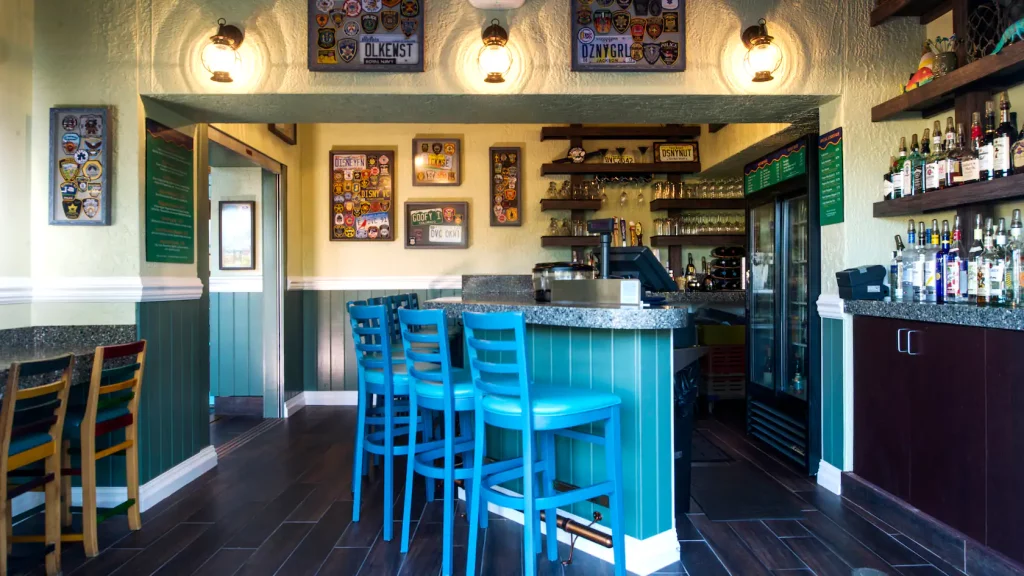 For dinner and evening cocktails make your way towards Gurgling Suitcase Libations & Spirits. This bar serves dinner from Olivia's Café and specialty drinks of their own creation. Food is served until 9pm, but drinks are served until 11pm each night.
As you can see, you can easily spend an entire day at Disney's Old Key West Resort! Do you enjoy having resort-only days on your Disney vacation? Let us know in the comments below.
Written by
Megan Woodard
Contributing Writer
Megan was born into a Disney family. Her first trip to Disney World was when she was only 18 months old. Now as an adult, Megan loves to share the magic of Disney with her two toddlers. Keeping up with Disney news and Disney World knowledge is a fun hobby for Megan. Disney World is her favorite place to be and continuously brings back her childhood joy.