Purchasing a Disney Vacation Club contract through the resale market doesn't need to be a stressful process. In fact, purchasing resale can be easier than buying direct in a lot of ways. Here is information on how to purchase a Disney Vacation Club Resale, save money and start creating unforgettable Disney experiences.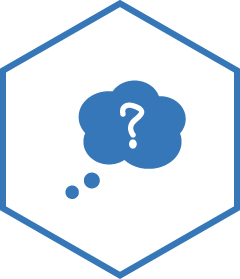 Step 1: Determine The Disney Vacation Club (DVC) Contract That's Right For You And Your Family
There are a variety of DVC memberships available. The first step in purchasing is understanding the features of a contract so that you can pick one that fits your plans and budget.
Here are a few points to consider when choosing your perfect contract:
Home Resort
Choosing your home resort is an important factor when purchasing your DVC contract. The most important reason is your booking window

. DVC owners have an 11-month booking window when booking into their home resort. When booking into any other resort the booking window is 7 months. Therefore, it's smart to consider where you might want to travel most often and purchase at that location so you can take advantage of your extra 4 months of booking window.

Point Size
Of course you'll want to make sure you have enough points to book the perfect stay for you and your family. If you have a large family and will need to book two or three bedroom suites regularly, make sure your contract allots you enough points to do so.

Consider the type of unit you'll want to stay in, how many nights per year you'll be staying at DVC and what season you'll be traveling to determine how many points you'll need. Take a look at the DVC point calendar

for more information about points and seasons at each resort.

Point Availability
When you purchase a contract on the resale market you're purchasing another owner's contract as is. Be sure to ask how many points are available for the current year, if any points have been banked or if points have been borrowed. Your resale agent will be able to confirm all of this information for you before you purchase your contract.
Use Year
Each Disney Vacation Club contract has a specific use year, which is simply the month that your points will be deposited into your account each year. There are a total of 8 different use years for DVC contracts. They are

February, March, April, June, August, September, October and December. Check the use year of the contract you're purchasing to be sure it works well for your booking window and usual travel dates.



Dues
Annual dues per point are based on the resort that you purchase into. Some resorts may have lower dues than others. Make sure you know what your annual dues will be each year and factor this into your decision making process.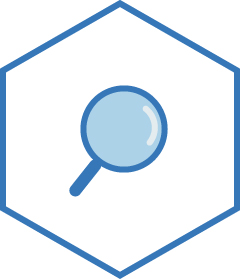 Step 2: Search For The Contract That Fits Your Needs 
There are millions of DVC owners around the world and sometimes they need to sell their contracts for one reason or another. Thankfully, there is a simple way to search for your perfect contract. Simply visit the DVC Shop Resales listings page to find currently available DVC resale contracts.
New contracts are listed on the market everyday, so check back often and feel free to get in touch with a DVC Shop agent to tell them exactly what you're looking for. Just like when purchasing residential real estate, your agent can keep an eye out for a contract that meets your needs and you'll be the first to know when a contract that fits your criteria goes up for sale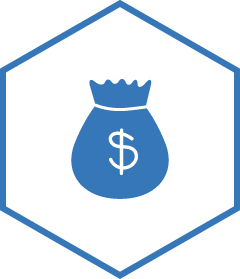 Step 3: Get Financing, If Necessary
For those who are purchasing a contract at a Florida-based property, the company most commonly used for financing is Monera Financial. Monera Financial's simple and quick approval process, no prepayment penalties and loan terms of up to 10 years make them a great choice for DVC loan options.
If you're purchasing a DVC resale outside of Florida, companies like Vacation Club Loans and Timeshare Lending can assist you in securing a loan for your purchase.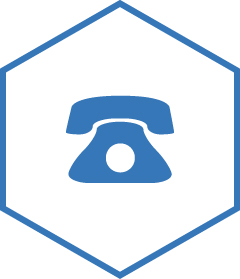 Step 4: Make An Offer
You've found the perfect contract and you've secured your financing, now it's time to make your offer! Contact your DVC Shop agent by phone to make your offer or on DVC Shop Resales simply click the listing you're interested in and submitting your offer online.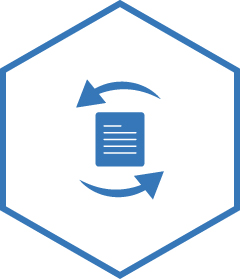 Step 5: Contract Is Processed
Your DVC Shop agent will create a contract outlining all the terms that you've agreed upon with the DVC seller. After all parties have signed the contract your DVC Shop agent will submit the documentation to Disney Vacation Club for the Right of First Refusal (ROFR).
Right of First Refusal is the right held by Disney to replace the buyer during the resale of a DVC contract. This means that if they choose, Disney can purchase the seller's contract under the same already agreed upon terms. Disney has up to 30 days to decide if they would like to exercise or waive their Right of First Refusal. *Note that due to COVID-19 timelines have been extended.
How Often Does Disney Exercise Their Right Of First Refusal?
It happens, but not too often. DVC exercises the ROFR on approximately 15 percent of contracts sold by DVC Shop. While there is a chance that Disney will exercise the ROFR, your DVC Shop resale agent will do everything possible to advise you properly so that you can make an informed decision when making your offer. We will make recommendations on pricing and terms based on our most recent sales as well as past experiences.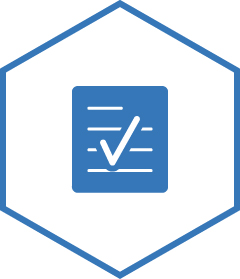 Step 6: Contract Is Closed
After the ROFR is waived, Disney will send an estoppel (generally within 2-3 weeks) to the title company who will prepare closing documents to complete the transfer of the contract. Once the closing documents are completed and the buyer's funds are received, the contract is closed! The necessary documents are then submitted to Disney and recorded in the county's official records.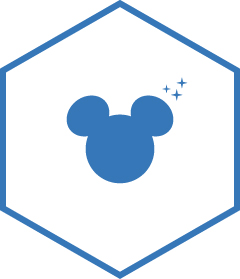 Step 7: Welcome Home! You're A Member Of Disney Vacation Club.
Disney will transfer the contract and all points into your name and send you a "Welcome Home" packet. Now you're ready to start planning your next Disney vacation.
Purchasing a Disney Vacation Club resale can be a simple, straightforward process. Contact a DVC Shop resale agent now if you're interested in purchasing, selling or have any questions about the resale process. Our friendly and informative staff is waiting by to answer your questions and help you find the perfect Disney Vacation Club resale for you and your family.
Guest Author
Katherine Rand