Disney is celebrated for its trailblazing technology in the realm of theme park attractions. From the moment you step into a Disney Park, you're immersed in a world of cutting-edge innovation. This innovation extends from the immersive queues that transport you into the heart of the story to the captivating character experiences that bring beloved Disney figures to life. Every element is meticulously designed to ensure that you remain ensconced in the enchantment from the very beginning to the very end of your visit.
Disney's cinematic magic doesn't stop at the silver screen. Within the parks, it's not merely about encountering beloved characters; it's a continuation of your favorite stories. Yet, there are even more hidden treasures awaiting discovery, adding an extra layer of depth to your Disney experience. These hidden movie aspects are like Easter eggs scattered throughout the parks, waiting for you to uncover them.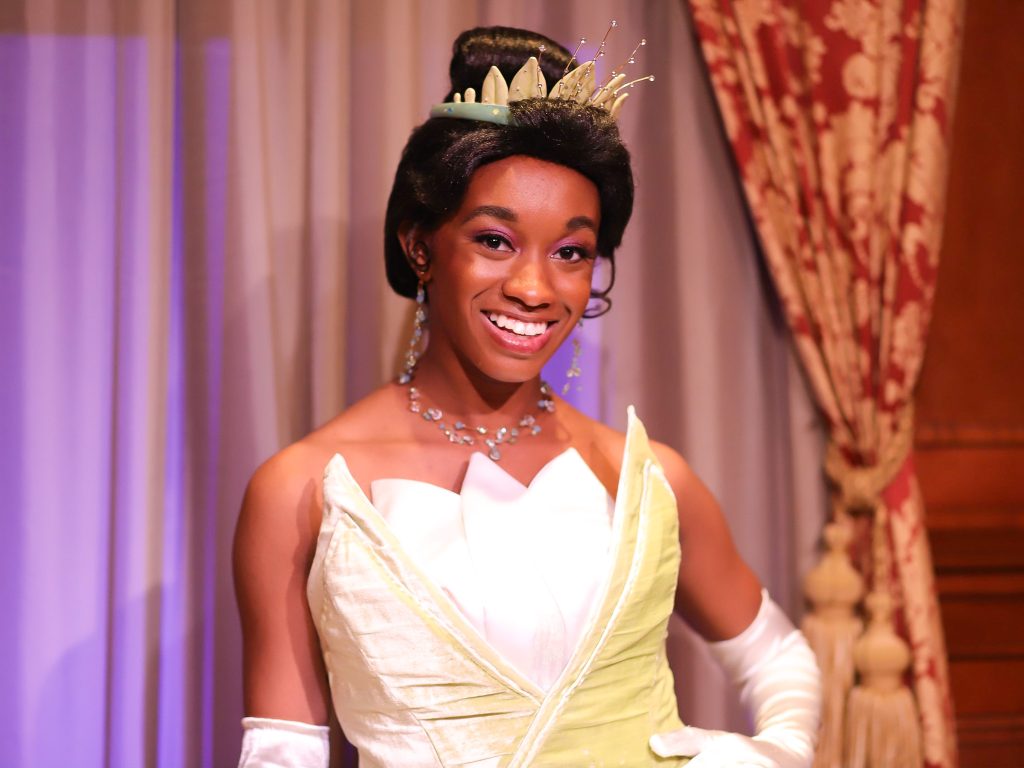 EPCOT
Hidden within EPCOT's enchanting France Pavilion lies the delightful Beauty and the Beast Sing-Along. However, what makes this experience even more magical is the journey through its queue.
As you wind your way through the queue, you'll encounter captivating displays featuring iconic outfits and cherished items that were actually worn and used in Disney movies. These displays offer an extraordinary glimpse into the world of Disney filmmaking, bringing you closer to the beloved characters and stories you've grown to adore.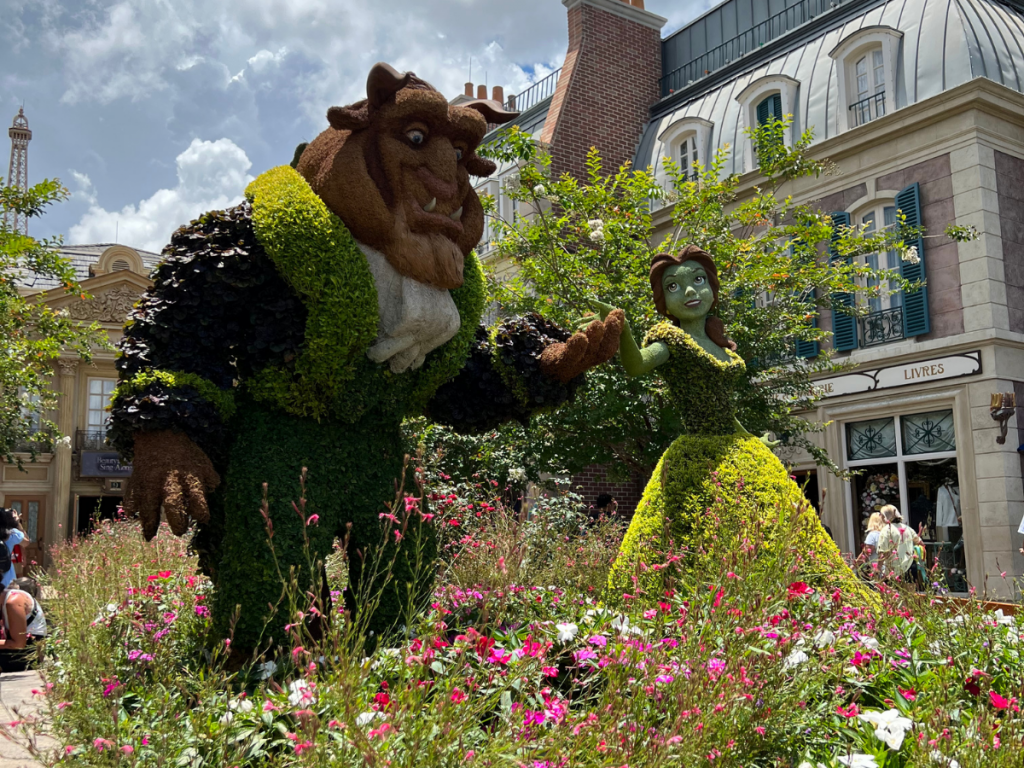 Disney's Hollywood Studios
Another enchanting movie nod awaits discovery within Disney's Hollywood Studios. As you stroll down the iconic Hollywood Boulevard, keep an eye out for a road that beckons you towards Hollywood & Vine. It's a journey that holds a delightful surprise for observant visitors. Gaze up at the Hollywood & Vine sign, and you'll be treated to a sight that takes you back to 1988. In one of the windows, a sign proudly announces, "Eddie Valiant Private Investigation." It's a charming reference to the world of classic cinema, paying homage to Eddie Valiant, the beloved detective from "Who Framed Roger Rabbit."
But the magic doesn't stop there. Just a window over, another delightful surprise can be seen. Here, you'll witness the mischievous Roger Rabbit himself, crashing right through the window! It's a playful nod to this iconic character's antics, seamlessly blending the world of Hollywood with the imaginative realm of Disney.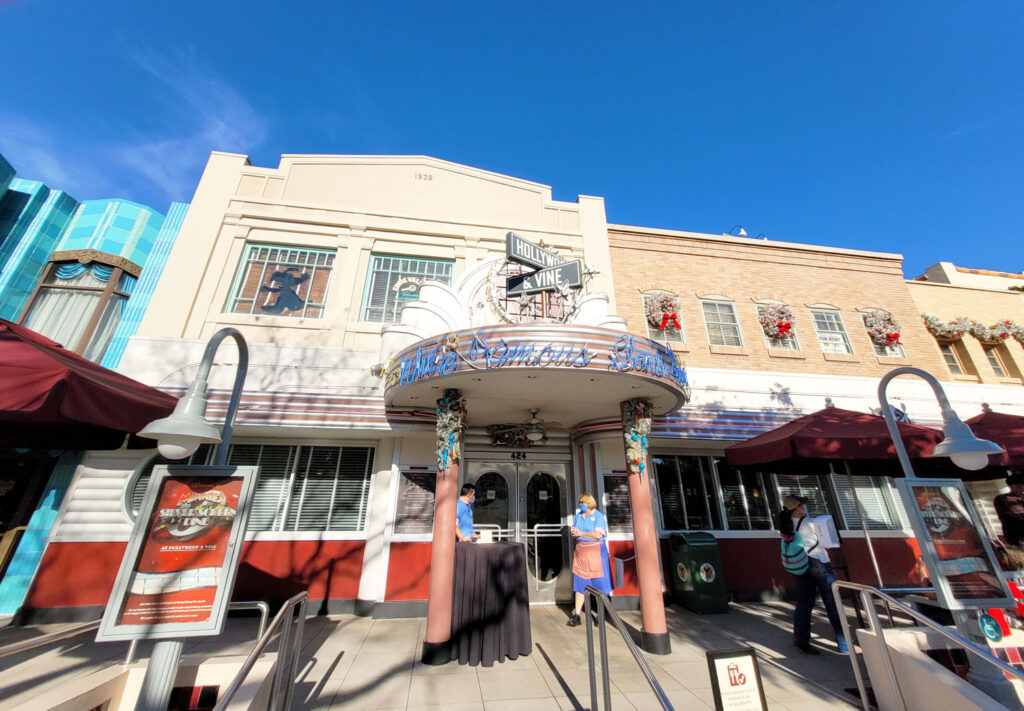 Animal Kingdom
In Animal Kingdom, hidden treasures abound, adding layers of intrigue to your adventure. As you depart from the Alpha Centauri Expeditions center, your keen eye may spot a trio of red handprints clustered together on a concrete wall. These handprints stand in stark contrast to the Na'vi handprints you encounter during the entrance queue for the Avatar Flight of Passage attraction. These handprints, however, hold a special significance, as they belong to the visionary creative leaders behind the groundbreaking Avatar films and the mesmerizing world of Pandora.
The three handprints are a tribute to the artistic talents and guiding spirits who brought the world of Avatar to life. You can trace the creative journey of Joe Rohde, the imaginative force behind Disney's Animal Kingdom theme park, James Cameron, the visionary director of the Avatar films, and Jon Landau, the producer who played a pivotal role in realizing the cinematic magic of Pandora. Their handprints serve as a tangible reminder of the collaborative spirit that shaped this awe-inspiring world.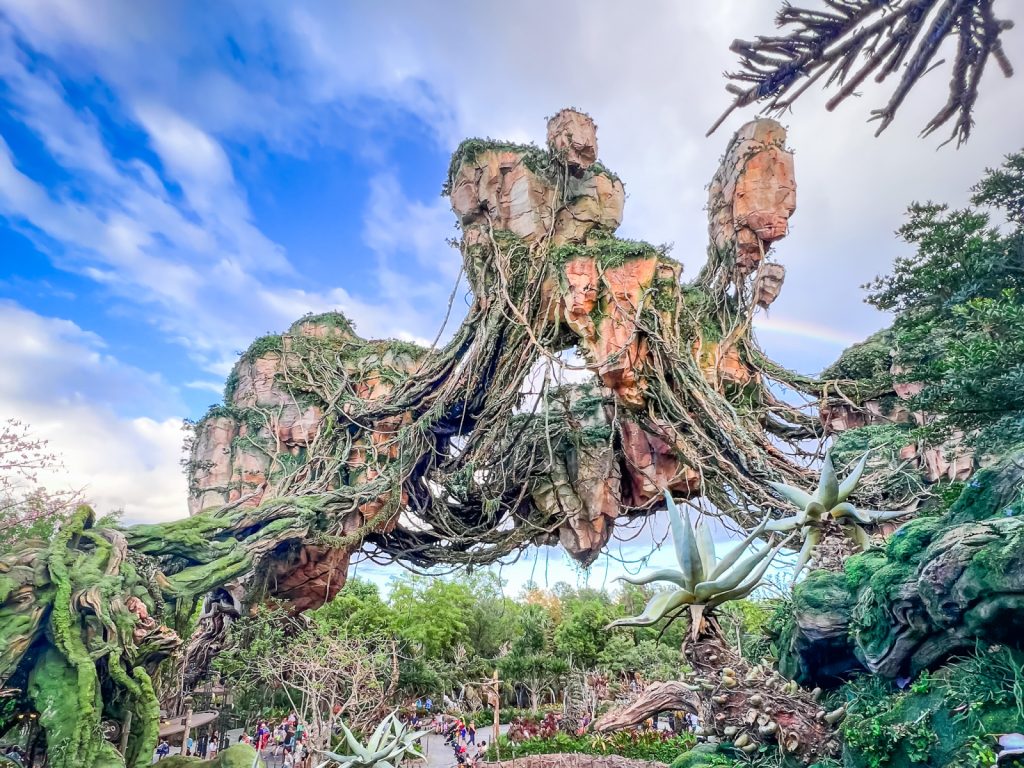 Magic Kingdom
In the magical realm of Magic Kingdom, there are heartwarming nods to the beloved film "Lady and the Tramp" scattered throughout Tony's Town Square. While there are several to discover, one heartwarming reference is tucked just outside the restaurant's entrance. Here, a heart with paw prints adorns the pavement, mirroring the sweet moment from the movie where Lady and Tramp leave their mark in wet cement. It's a subtle yet touching homage that captures the essence of their iconic love story.
And there's more to uncover in the pavement of Magic Kingdom's whimsical Storybook Circus. As you venture through this enchanting area, you'll find paw prints etched into the ground, each representing different circus animals. These playful prints serve as a whimsical nod to the circus world and its diverse cast of characters. Additionally, you'll stumble upon a special reference to an elephant's favorite treat – peanuts! This delightful detail further immerses you in the whimsy and charm of the Storybook Circus, making it a perfect spot for delightful photo opportunities and memorable moments.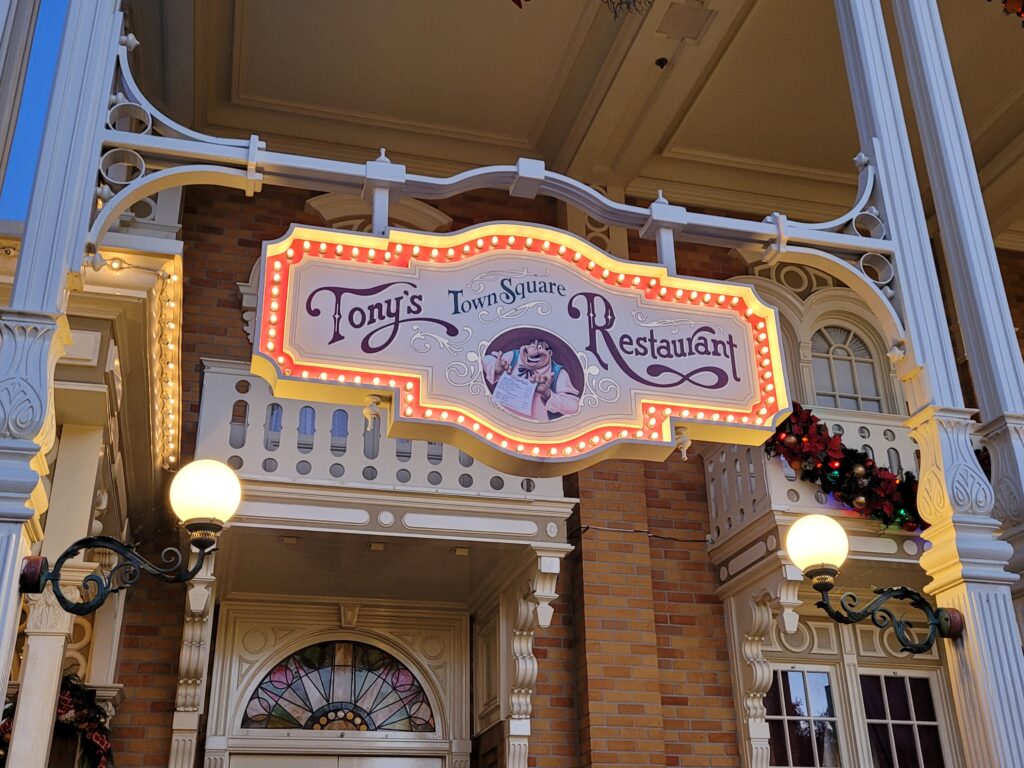 These hidden nods throughout all of Disney World remind us of the enduring magic of Disney storytelling, where even the smallest details come to life and create a truly immersive experience for guests of all ages.
Featured Photo: Emily Murray.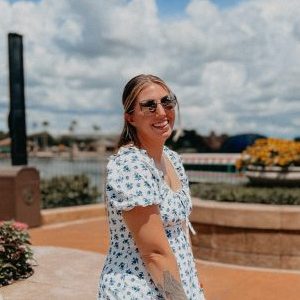 Written by
Marissa Coffta
Marissa's lifelong enchantment with Disney magic began in her childhood and has continued to flourish. She is a mom to 3, who frequently embarks on solo or family adventures to Disney World. Currently living out of state, she takes many modes of transportation to experience the wonder of Disney firsthand. Her fervent passion for writing fuels her with the hopes of bringing the world of Disney to life, making the magic a part of her world.