Epcot is a Walt Disney World park that is known for its ability to transport guests around the world. This park is well known for its hefty amounts of food and adult drinks, so many parents may think that this park should be skipped when traveling with their little ones. Well we have some news for all the parents out there. Epcot is for kids, and here is why!
Many assume that there won't be a lot of rides for young children to enjoy at Epcot, but that couldn't be further from the truth. In fact, Epcot has more any height rides than both Hollywood Studios and Animal Kingdom. The only other park that has more is Magic Kingdom.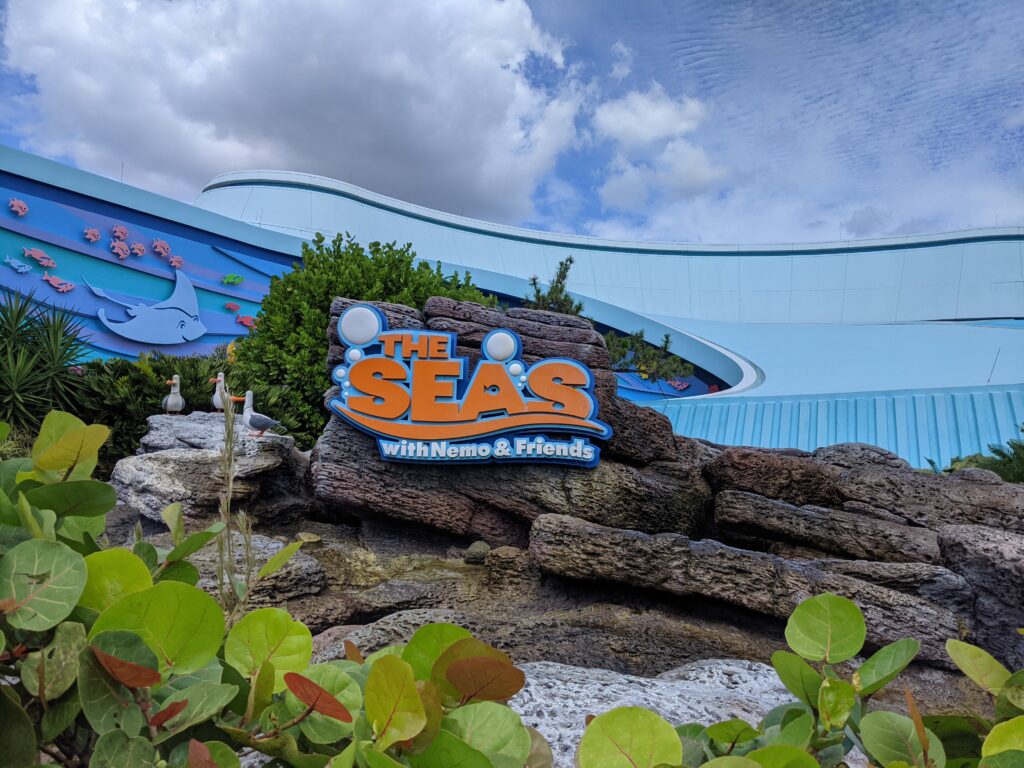 Families will love the no height requirement rides such as:
Other parks have a lot of shows, which can be great, but not always for babies or young toddlers. The attractions at Epcot are varied and fun for all ages!
Disney Princesses
In addition to the attractions, kids will be able to find so much joy in meeting some of their favorite characters in Epcot. Epcot currently has the most Disney princess meet and greets at the moment in addition to other characters too. While many princesses can be seen in Magic Kingdom's cavalcade, Epcot's princess meet and greets allow guest to get up close, so you can get better pictures with them and even have a conversation. Here's a handful of princesses you can find at Epcot: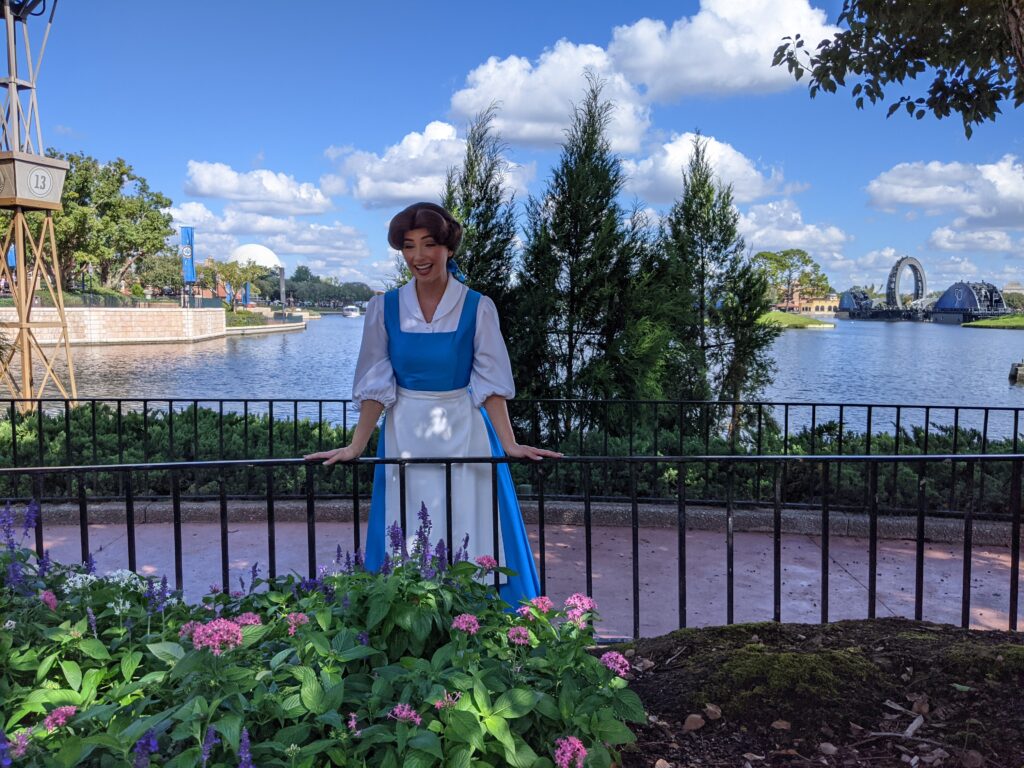 Belle
Anna
Elsa
Mulan
Snow White
Jasmine
Epcot is all about variety and that can be said for their characters as well. Guests will find a ton of princesses, but also other fun characters too.
Classic Disney Characters
Epcot has the classic Disney characters such as: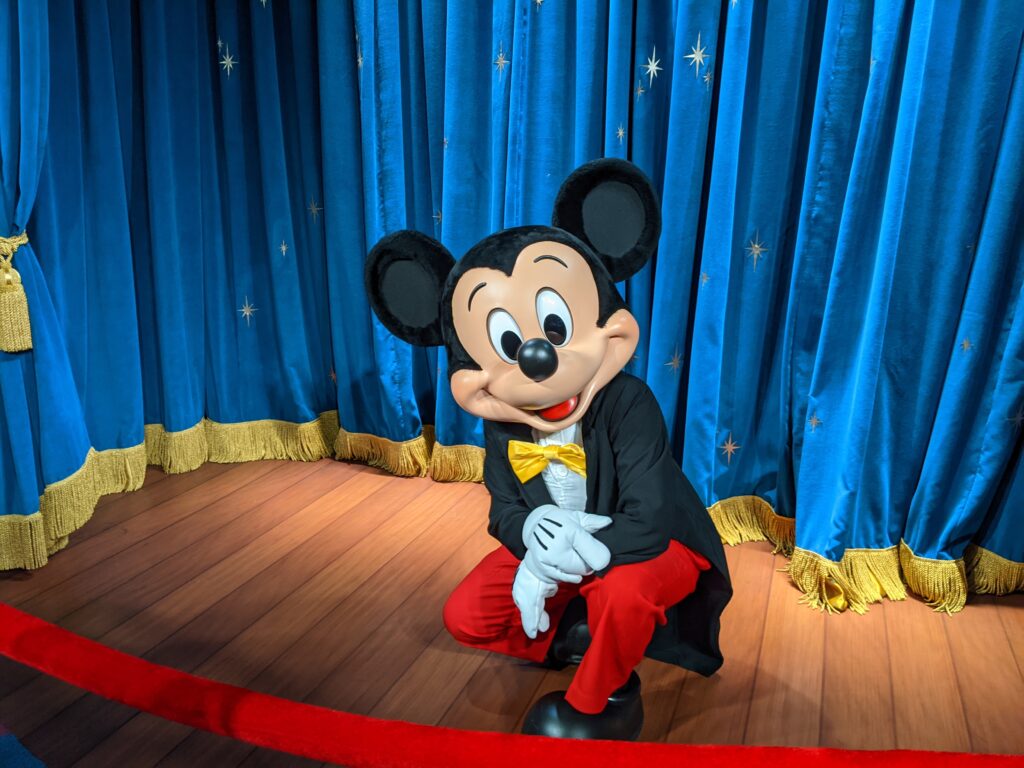 Minnie Mouse
Mickey Mouse
Goofy
Pluto
Donald Duck
Winnie the Pooh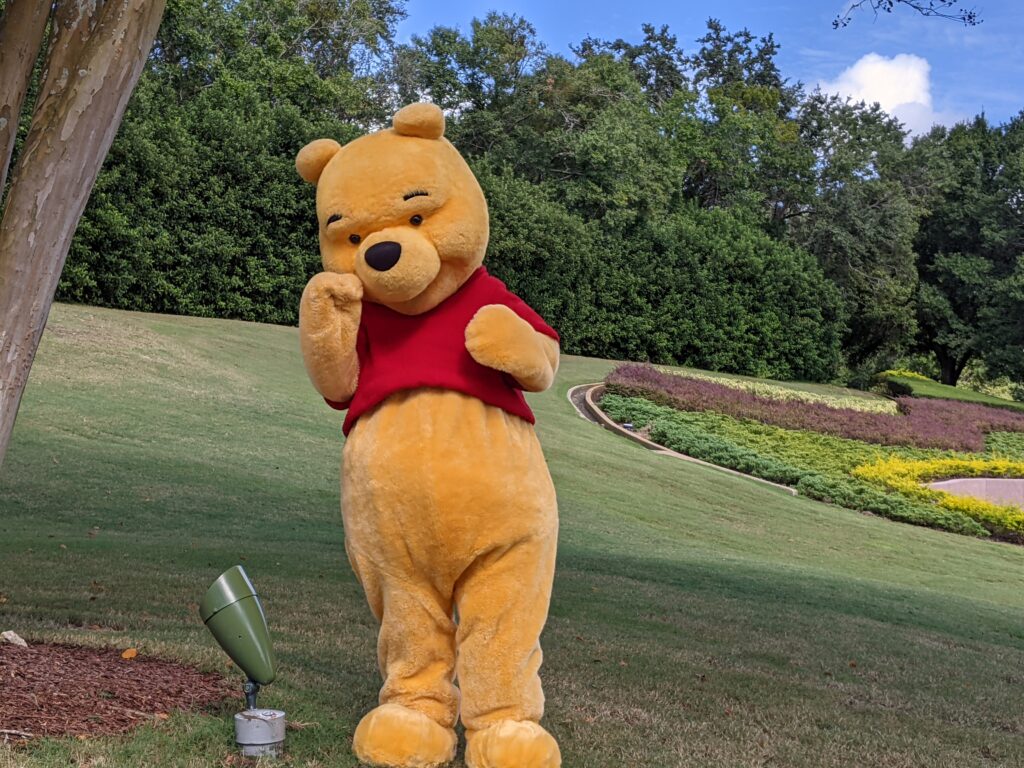 Pixar Characters
And also some fun loving characters from some of Disney's most popular films like:
Joy from Inside Out
Vanellope Von Schweetz from Wreck it Ralph
If you are hoping to keep your park days a little educational, Epcot's Kidcot is a fun activity for children that provides them with the opportunity to learn about countries around the world from people who have actually lived there! In each pavilion of the World Showcase there is a table area that has little suitcase bags that include a sticker and a coloring page. This is also a great opportunity for your kids to ask questions and learn about different cultures.
The attractions in Epcot are kids, but Epcot also has a ton of play areas perfect for young guests to get their wiggles out. Sometimes kids need a break from standing in lines all day, and the playgrounds around Epcot are the way to do it!
The biggest playground in Epcot is the Green Landing Family Play Zone which is located right next to the Creations Shop. This play ground is huge with something for children to enjoy at all ages.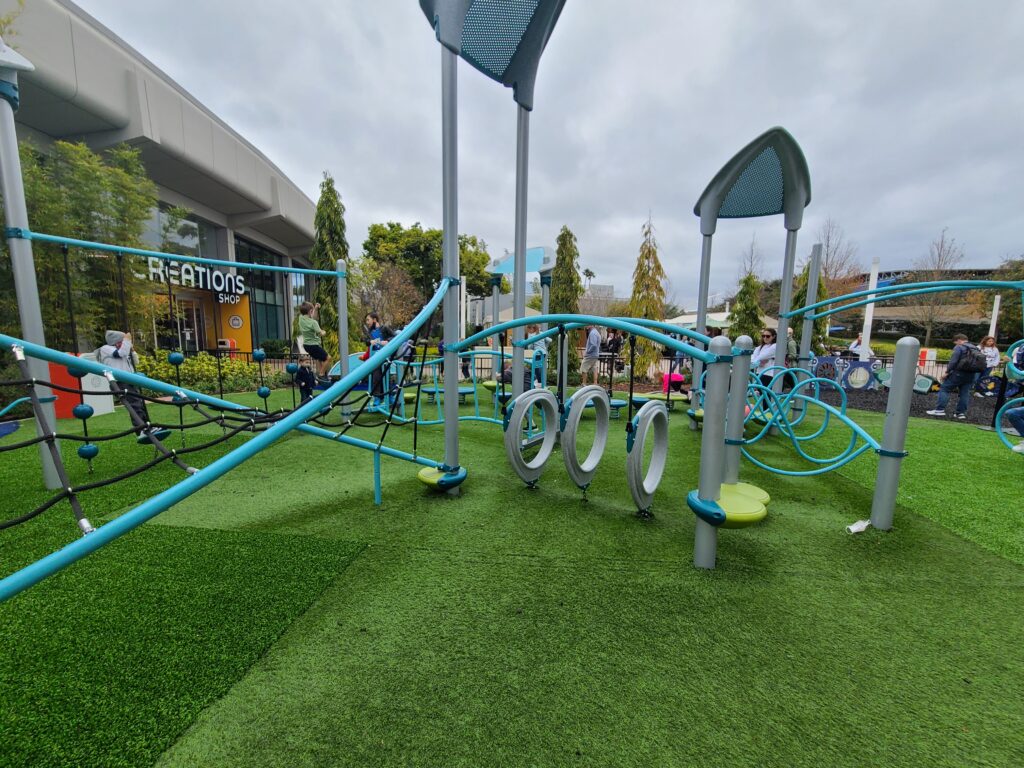 Space Base is a great playground option for extremely hot or rainy weather. It is indoors in the same area as Mission: SPACE and provides an extraordinary play space in some refreshing air conditioning. Parents will also enjoy this playground's comfy seating as well.
On hot days little ones will love the Liquid Layers Splash Pad in front of Mission: SPACE. This area is a small splash pad and the spray stays pretty low, great for younger kids who don't want to be overwhelmed. If you plan on doing the Liquid Layers though, bring some sandals or water shoes for your little ones, and maybe even a change of clothes.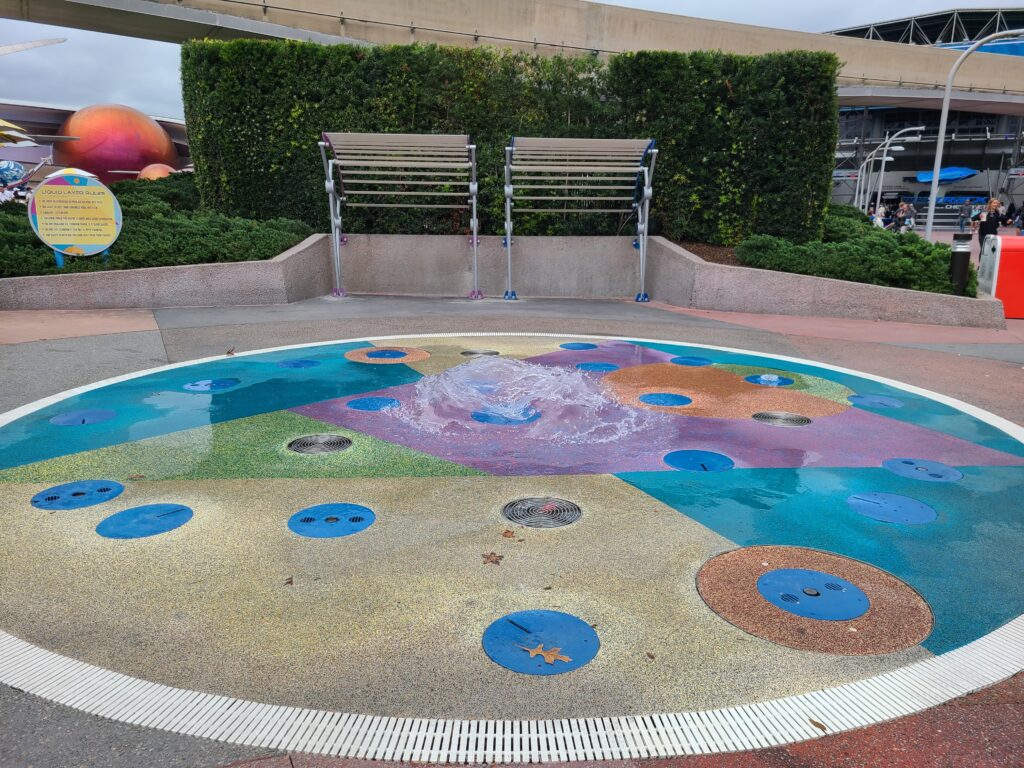 Another fun water area is located next to the Disney and Pixar Short Film Festival. Here guests can find a place where gravity and water play intersect. This area has multiple circles that shoot either sprays or drops of water out. It is not technically a playground, but that doesn't mean kids won't love to pay here. Children will stay for an hour chasing the magical water and have the absolute best time.
If you want more educational fun, parents and little ones alike will adore the Imagination Lab. There are various activities that teach about the five senses and interactive memory games as well.
The last play area worth mentioning is Bruce's Shark World. This one is located in Sea Base and is conveniently inside of the aquarium. Guests can learn all about sharks and how we can help them in some educational fun.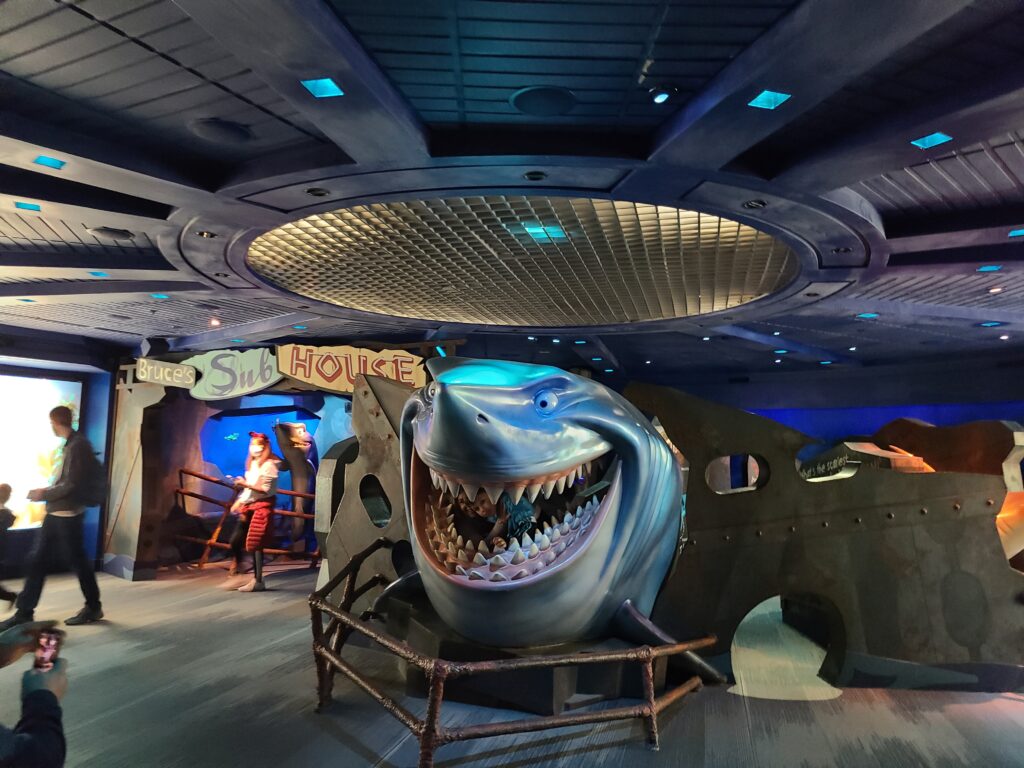 Epcot houses an absolutely huge aquarium called Sea Base. The Seas with Nemo & Friends attraction exits out directly into the aquarium making it the perfect transition. The aquarium houses some of the ocean's most beautiful animals including:
Manatees
Dolphins
Sea Horses
Sea Turtles
Sharks
Rays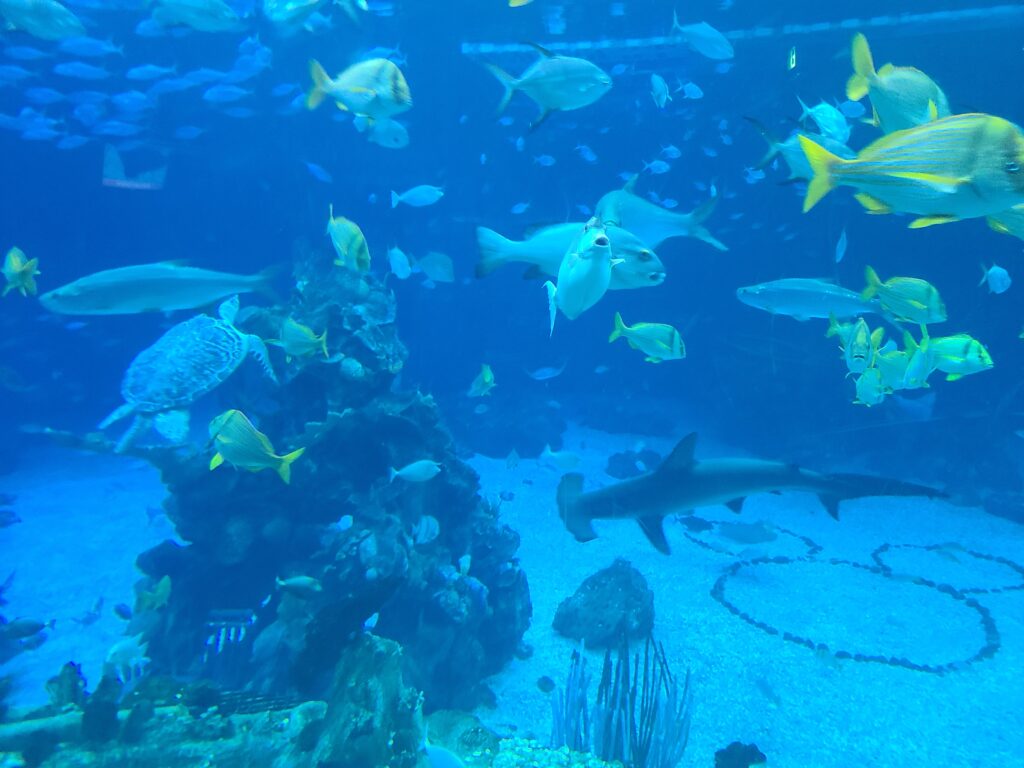 In addition to all of the above animals, guests will also be able to see a huge variety of different fish species including Clownfish (the fish Nemo and Marlin are based on!) and Blue Tangs (the fish Dory is based on!).
There are different sections of the aquarium including a nursery where little ones can see the baby fish before they are released into the main enclosures.
Now food is not everything, but let's face it, your kids will probably be getting some treats while on their Disney vacation. Epcot has some of the traditional "park-food" snacks and treats, but also snacks and treats from around the world.
Kid's will love the different versions of treats such as a Macaron Ice Cream Sandwich from France, Maple Popcorn in Canada, or Kakigori from Japan. These unique treats give kids a fun chance to try things that they may not experience anywhere else.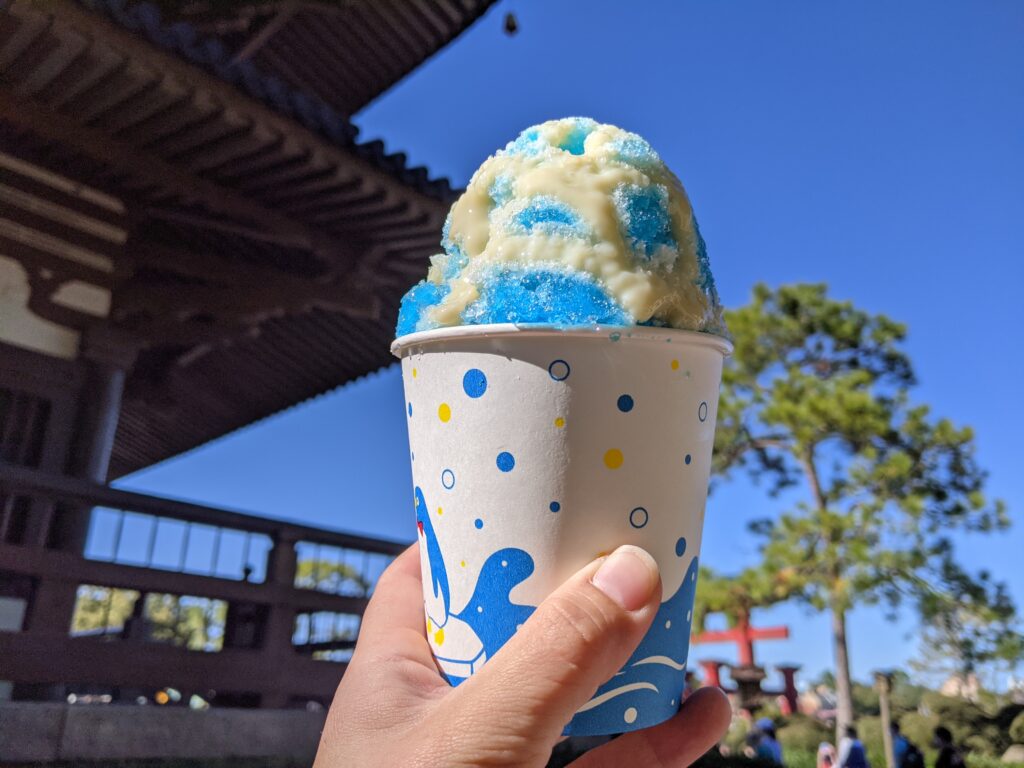 Take the Kids!
So is Epcot for adults? Absolutely! Is Epcot for kids? Absolutely! Although it may seem like an adult-only type of park, there are so many incredible things for children to do at Epcot. The best part is that the activities, attractions, and even the snacks have been created to be educational for guests of all ages. Whether that education be in culture or science, or even just plain old play time, Epcot is one of the best Disney parks for kids. How do your children feel about Epcot? Let us know in the comments below!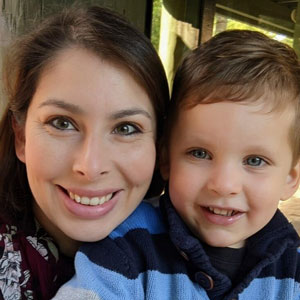 Written by
Rachel Van Norman
Contributing Writer
Rachel fell deeply in love with all things Disney as a little girl. Now as a wife and a mother herself, she shares this Disney obsession with her son and everyone around her. From her love of princesses to eating all the Disney food, Rachel spends her time radiating Disney magic and keeping everyone up to date on Disney news.