There are several beloved characters that guests can find throughout Walt Disney World. Toy Story is something that is heavily featured throughout Walt Disney World. Guests who are fans of Toy Story will be pleased with it's park presence! Here are several fun things to see and do at Walt Disney World for Toy Story Fans.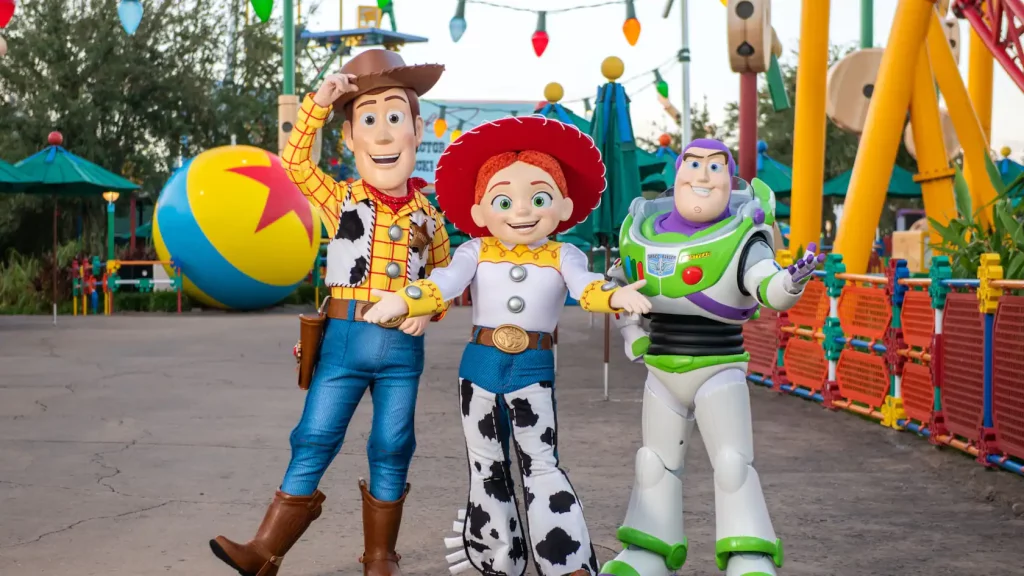 Toy Story Land at Hollywood Studios
One must-do for any Toy Story fan is Toy Story Land at Hollywood Studios. This section of park is dedicated to all things Toy Story. Toy Story Land is set up to appear as if it was designed by Toys in Andy's backyard. Guests will feel as if they have shrunk down to the size of a toy as they explore the larger than life decorations and scenery that Toy Story Land has to offer. As guests explore they might even run into Buzz, Jessie, and Woody themselves!
Slinky Dog Dash
The featured roller-coaster in Toy Story Land is Slinky Dog Dash. This thrilling coaster is for guests 38 inches and taller. Climb aboard Slinky Dog as he launches you across Toy Story Land on a high-speed tour, on a track designed by the toys themselves. This coaster is gentle enough for families but fast enough for thrill-seekers.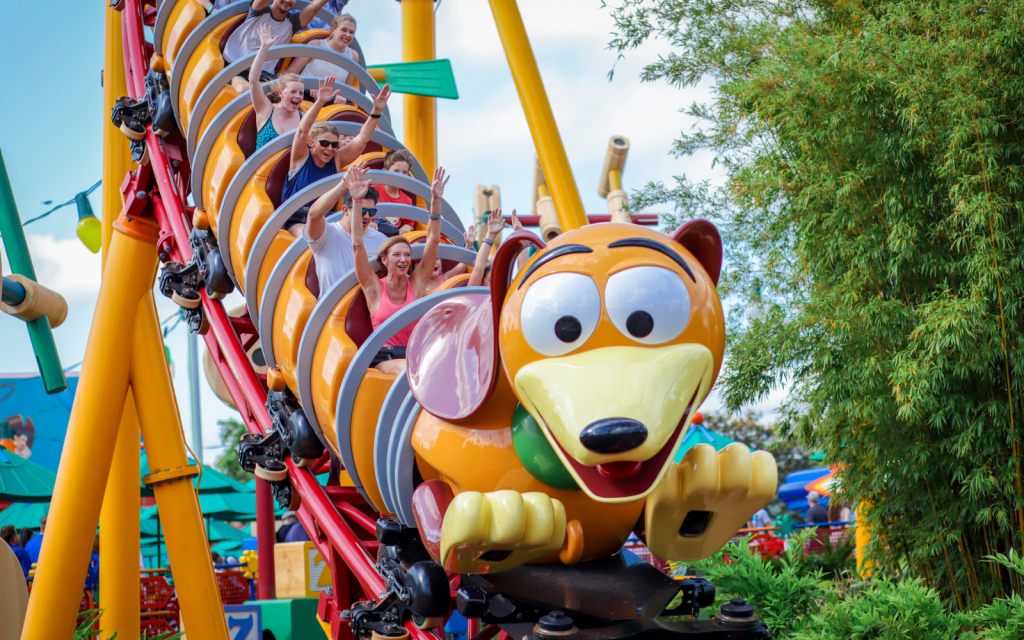 Alien Swirling Saucers
A more mild attraction for those 36 inches and taller is Alien Swirling Saucers. Climb aboard a saucer piloted by the Toy Story Aliens. Spin and swirl through space on this mild thrill ride.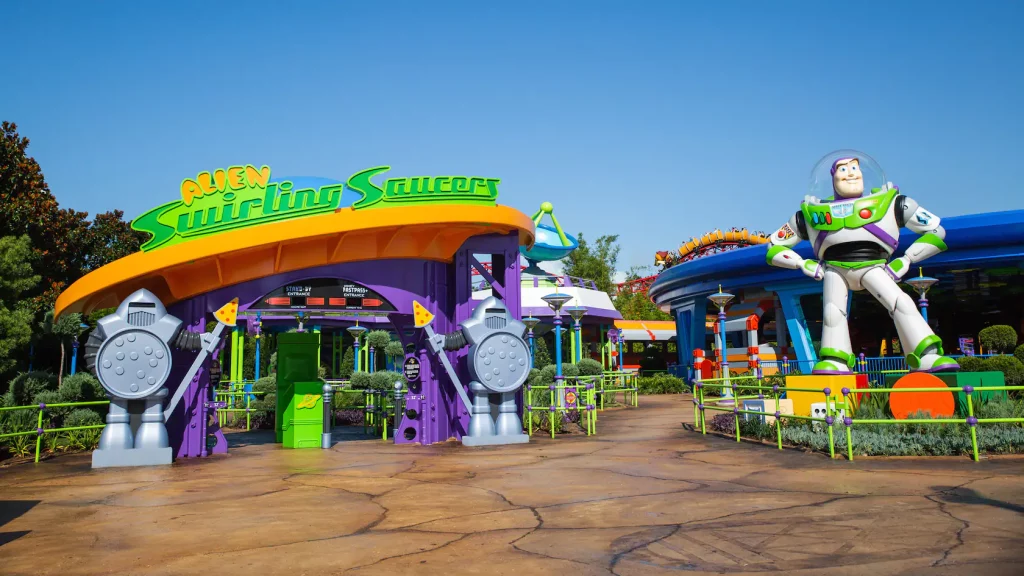 Toy Story Mania
Toy Story Mania is an all-ages attraction located within Toy Story Land. This midway carnival games-style ride is suitable for all guests. Jessie, Woody, Buzz, and the rest of the gang have created a series of midway games and they are letting you try them out. Climb aboard the ride vehicle and let the toys lead the way. Guests will grab a pair of 3-D glasses and be taken through several shooting style games. Go for the high score and do your best!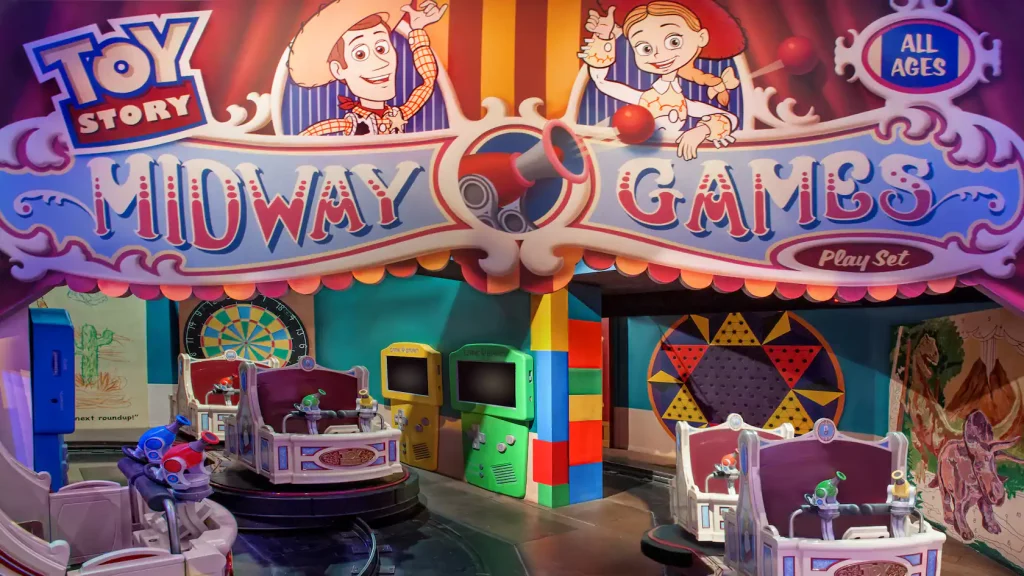 Jessie's Trading Post
Jessie's Trading Post is a Toy Story exclusive gift shop located in Toy Story Land. This gift shop is located at the exit of Toy Story Mania. Here you will find all things Toy Story: decor, apparel, collectibles, and more. This shop is a must-do for any Toy Story fan because you can find exclusive merchandise here that you can't find in any other Disney World shop.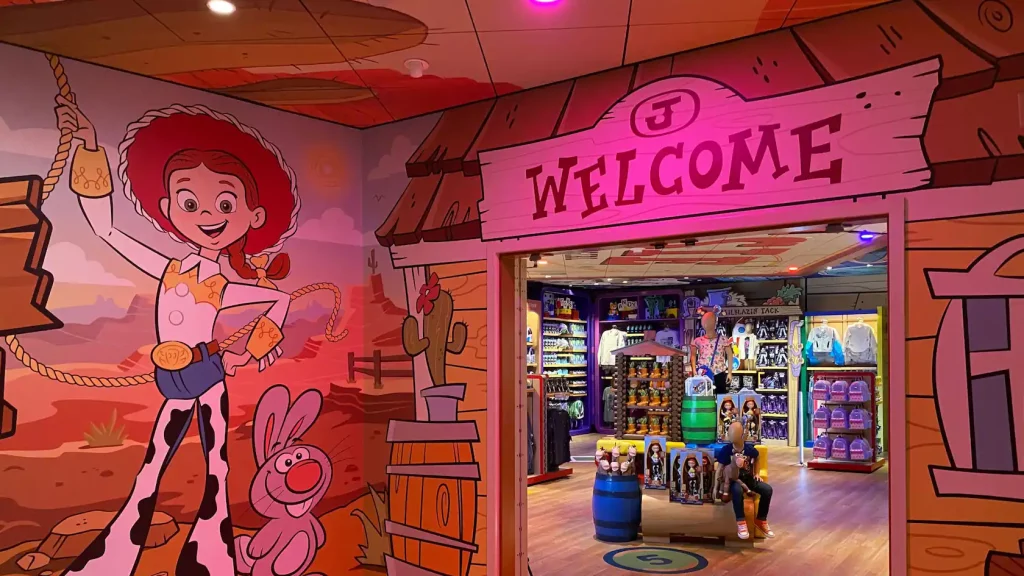 Woody's Lunch Box
Woody's Lunch Box is a quick-service dining location located in Toy Story Land. This quick-service dining stand serves up treats from Andy's lunch box. Serving breakfast, lunch, and dinner, guests can dine on classic favorites like lunch box tarts, and also have a more hearty meal with foods like grilled cheese and BBQ brisket.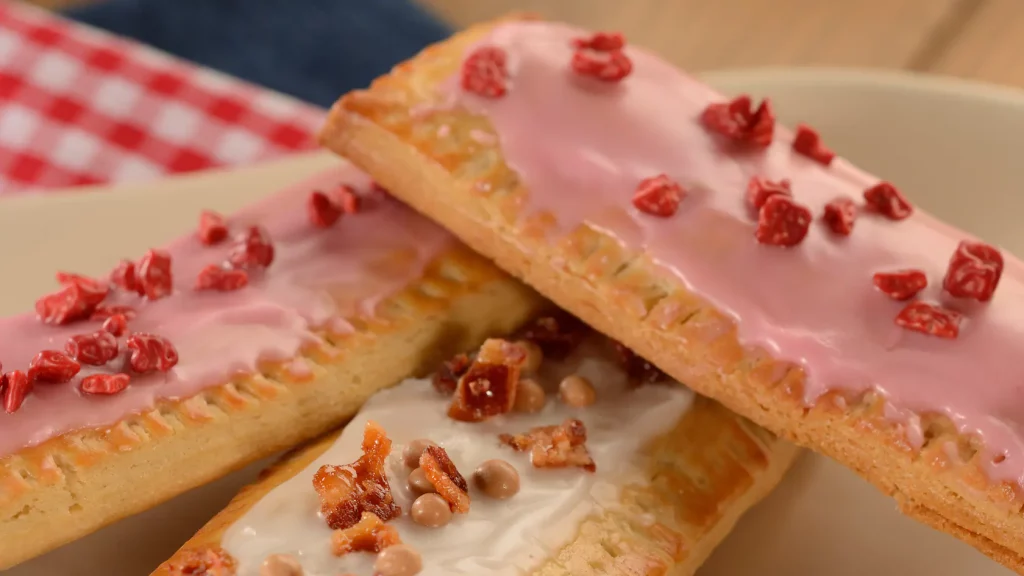 Roundup Rodeo BBQ
The newest sit-down restaurant experience at Walt Disney World is Roundup Rodeo BBQ. This restaurant is also located in Toy Story Land. Roundup Rodeo BBQ allows guests to dine as one of Andy's toys. The meal is served family-style and contains delicious options such Evil Dr. Smoked Ribs, There's a Sausage in my Boot, and Buttercup's Beef Brisket. Appetizers and dessert are also served.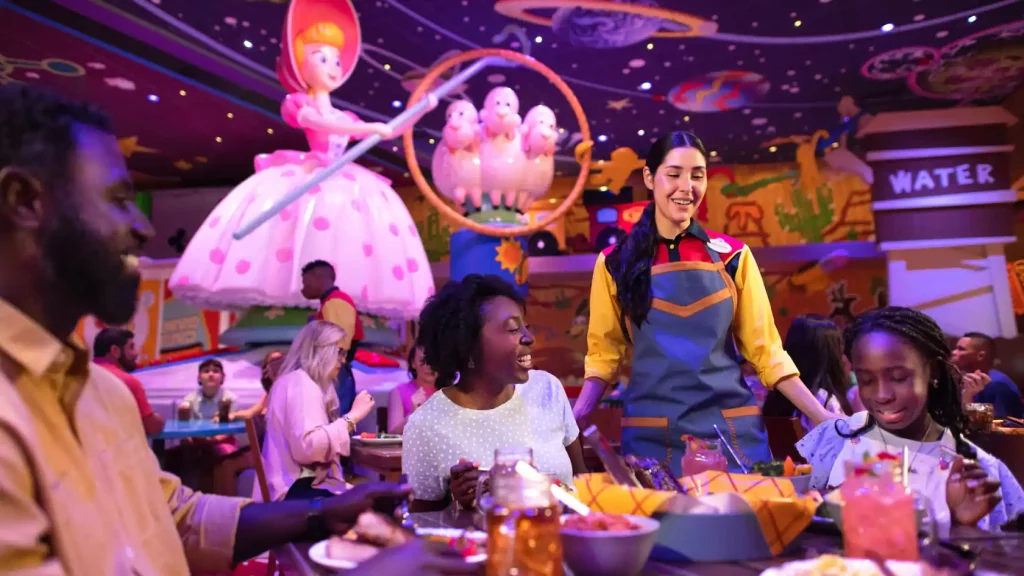 The scenery at Roundup Rodeo BBQ is delightful and is full of references to your favorite Toy Story films. Be sure to listen for Andy and his mom, and get ready to freeze if they get too close!
Buzz Lightyear Space Ranger Spin
While most of the Toy Story attractions and experiences are located in Hollywood Studios, there is still Buzz Lightyear's Space Ranger Spin located in Magic Kingdom's Tomorrowland. This intergalactic adventure allows you to travel through space as one of Buzz Lightyear's own space rangers. Shoot your blasters at the aliens and targets that you find, and fight your way for the high score to become an intergalactic hero!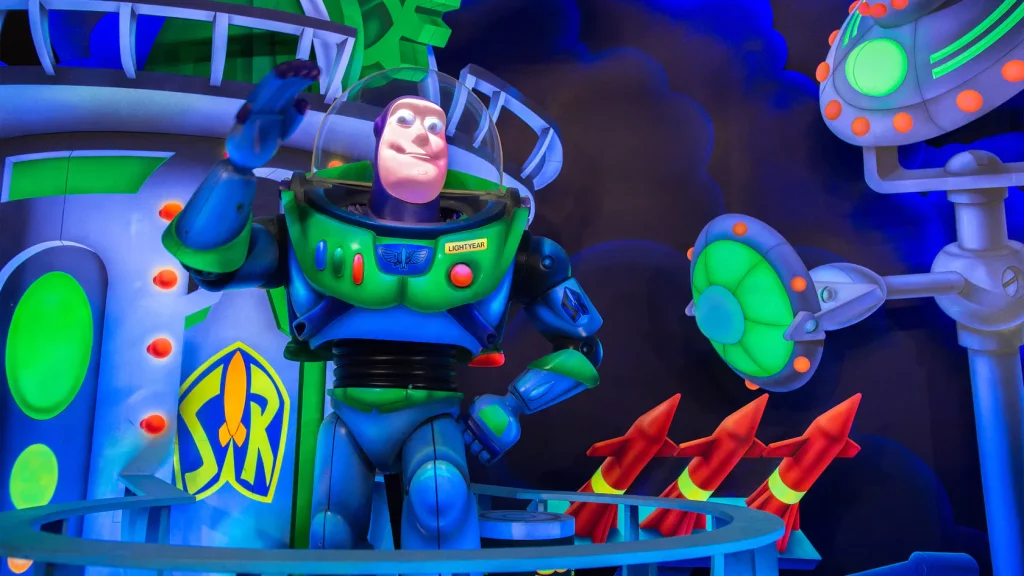 There are so many things to do and see at Walt Disney World for the Toy Story fan. What is your favorite Toy Story attraction at Walt Disney World? Let us know in the comments below!
Featured Photo by Emily Murray
Written by
Megan Woodard
Contributing Writer
Megan was born into a Disney family. Her first trip to Disney World was when she was only 18 months old. Now as an adult, Megan loves to share the magic of Disney with her two toddlers. Keeping up with Disney news and Disney World knowledge is a fun hobby for Megan. Disney World is her favorite place to be and continuously brings back her childhood joy.