Disney Springs is Walt Disney World's lively shopping center best known for it's many shops, restaurants, and bars. It also a a great way to seek entertainment while still remaining on Disney property. Disney resort busses travel to Disney Springs which makes it an incredibly convenient spot for shopping and dining.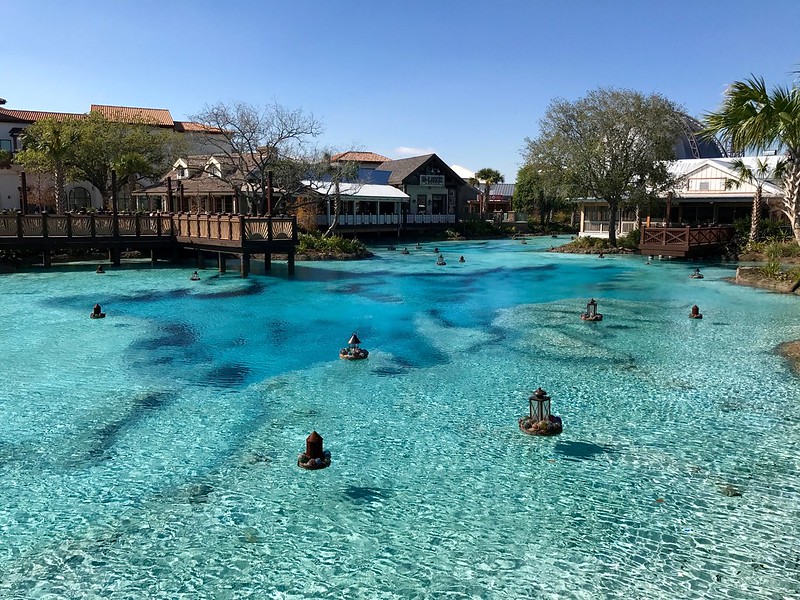 The History
Disney Springs has a rich history, originally opening in 1975 as the Lake Buena Vista Shopping Village. This small and quaint shopping center began as more of a "small town" experience, with a cigar shop, a wine cellar, and even a pharmacy. Just two years later the area was renamed to Walt Disney World Village in order to maintain the Disney branding. In the 1980's the name changed once again to Disney Village Marketplace. It was during the mid-1980s that Disney attempted to compete with the surrounding nightlife of Orlando and add an expansion to Disney Village Marketplace called Pleasure Island.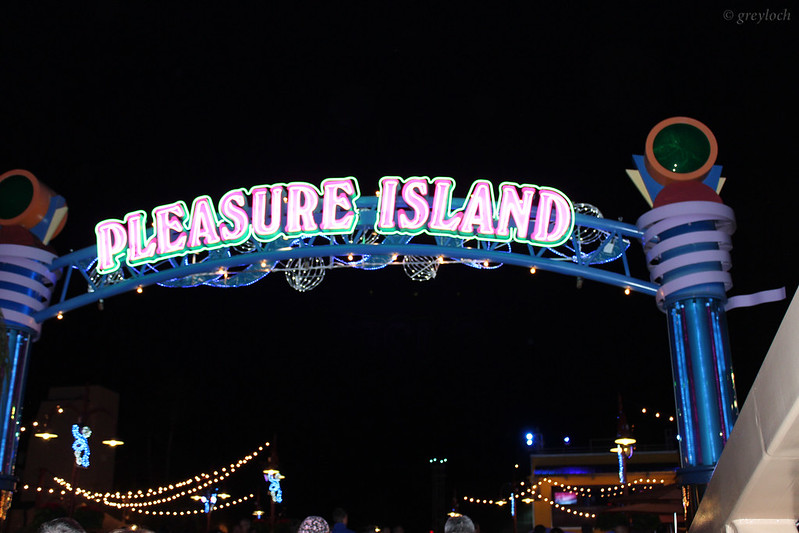 Pleasure Island opened in 1989 and brought with it adult-only nightlife entertainment of clubs and bars. Several clubs opened and high-profile entertainers like Johnny Cash and NYSNC made appearances throughout the years. A "21 and Up" policy came and went throughout the years, but eventually popularity dwindled and Pleasure Island was closed permanently in 2014.
In the mid-90s the shopping center was once again rebranded to Downtown Disney. Large attractions like Cirque Du Soliel made their home within Downtown Disney. World of Disney opened as the world's largest Disney store, an AMC theatre was constructed, as well as Planet Hollywood restaurant and a Rainforest Cafe.
In 2013 it was announced that Downtown Disney would undergo a transformation and become Disney Springs. This transformation included the addition of new stores as well as parking structures. Disney Springs had a vision of being a family-oriented space which took inspiration from coastal Florida towns. Disney Springs had completed its construction in 2016 and has remained unchanged ever since.
The Layout
Disney Springs is currently divided into four areas. Marketplace is styled in the American craftsman style of the 1930s and is home to several shops and restaurants including The Lego Store and T-Rex Cafe.
The Landing is another section that is dedicated to the town's fictional transportation hub. Jock Lindsay's Hanger Bar is a dive bar themed after aviation and Indiana Jones, it's presence here is indicative of the transportation theming of the area. Also located at The Landing is The Boathouse restaurant and the Amphicar attraction.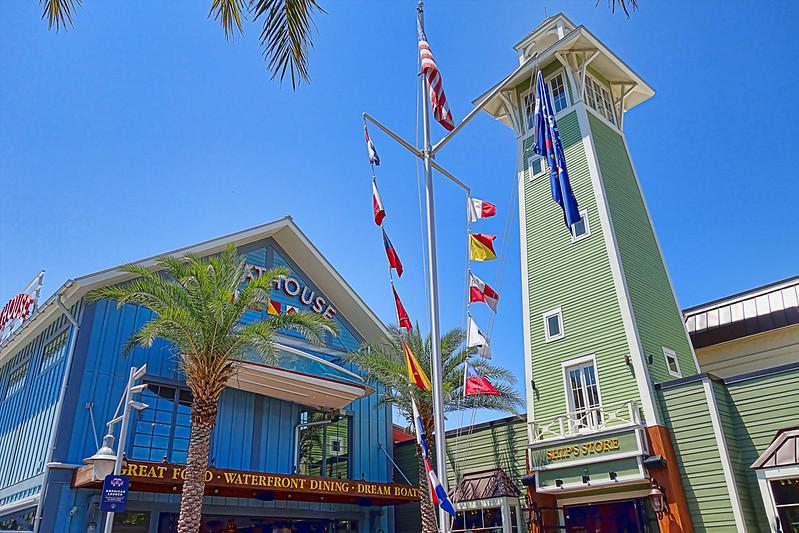 Town Center is the fictional business district of Disney Springs. The artificial springs are located here and are a peaceful and serene water feature. Several well-known retail shops are located here such as Sephora and Kate Spade.
West Side is the final section of Disney Springs. This section has several attractions such as AMC theatres, Planet Hollywood, The NBA Experience, and the now extinct Disney Quest.
Disney Springs Today
Today Disney Springs remains true to the vision that it held when it first opened. It is a family-friendly place for people to dine, shop, and spend their time in. Disney Springs may be a shopping center, but it is a shopping center which contains the magical "Disney touch" and attention to detail. When utilizing the resort busses it is a convenient way for families to spend time away from the parks without ever leaving Disney property.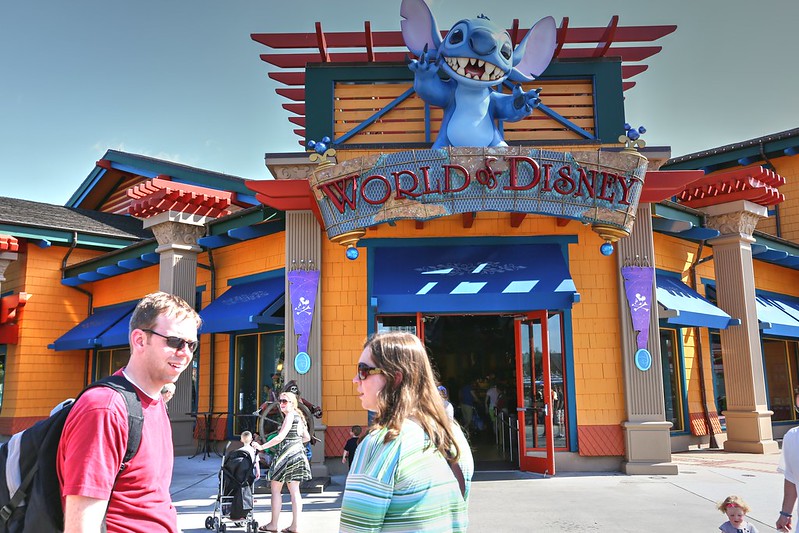 What is your favorite thing about Disney Springs? Do you remember all of it's changes throughout the years? Let us know in the comments below!
Featured Photo by Chad Sparkes
Written by
Megan Woodard
Contributing Writer
Megan was born into a Disney family. Her first trip to Disney World was when she was only 18 months old. Now as an adult, Megan loves to share the magic of Disney with her two toddlers. Keeping up with Disney news and Disney World knowledge is a fun hobby for Megan. Disney World is her favorite place to be and continuously brings back her childhood joy.