While it's not yet officially fall, it is Halloweentime in the Disney Parks! From seasonal favorite decorations to delicious Halloween treats, tis the season of pumpkins and villains at Disney. In the parks, the gift shops have plenty of Halloween merchandise available to purchase, but if you're looking to add Disney apparel and décor to your home, you don't have to wait until your trip this month or next to get into the Halloween spirit. Check out these Disney Halloween picks that we found online!
Halloween Ears
There have been some incredible Halloween-appropriate ears recently released online. The Sally and Jack inspired Nightmare Before Christmas ears are sure to be popular and the Haunted Mansion and Tower of Terror ears can be worn year-round! More traditional Halloween ears featuring orange and green designs are also available as well as a few princess-themed ears that are the perfect accessory for Halloween and anytime. Disney Parks Halloween ears from years passed can be found on Amazon!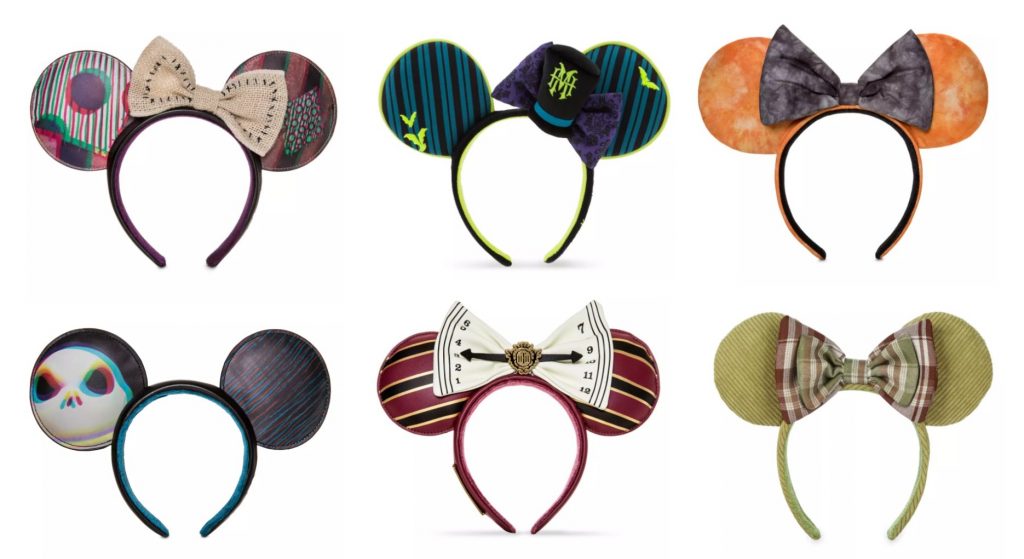 Halloween Costumes
From princesses to your favorite super hero, there are many options for authentic costumes for babies, kids, adults, and even dogs on shopDisney.com. While costumes are usually only permitted for children under the age of 14 inside of the parks, costumes are encouraged for all attendees of Mickey's Not-So-Scary Halloween Party held after hours in Magic Kingdom a few days a week through the end of October. Plan and purchase your costume early before sizes sell out.  Re-wear for trick-or-treating on Halloween night and kids costumes double as dress-up clothes after Halloween.

Halloween Shirts
Florida temperatures in Walt Disney World will remain warm during Halloween season, but by the end of October in Disneyland and many parts around the nation, you'll be living in your Halloween spirit jersey on cool evenings. Before your trip, shoppers can stock up on Halloween-themed family shirts on shopDisney as well as Target and Amazon.

Halloween Loungefly Backpacks
Loungefly's mini backpacks are the perfect size for fitting all of your necessities during the day while you are visiting the Disney parks. After your vacation, these bags come in handy at home when running errands or going for a walk at the park. If Halloween is your favorite season, this may be the time to invest in one of these durable bags before your trip! A design featuring a collage of Disney characters and Halloween paraphernalia like pumpkins, candy corn, and spooky ghosts is available from shopDisney but a larger selection including villains and designs from years past is available to purchase from Amazon.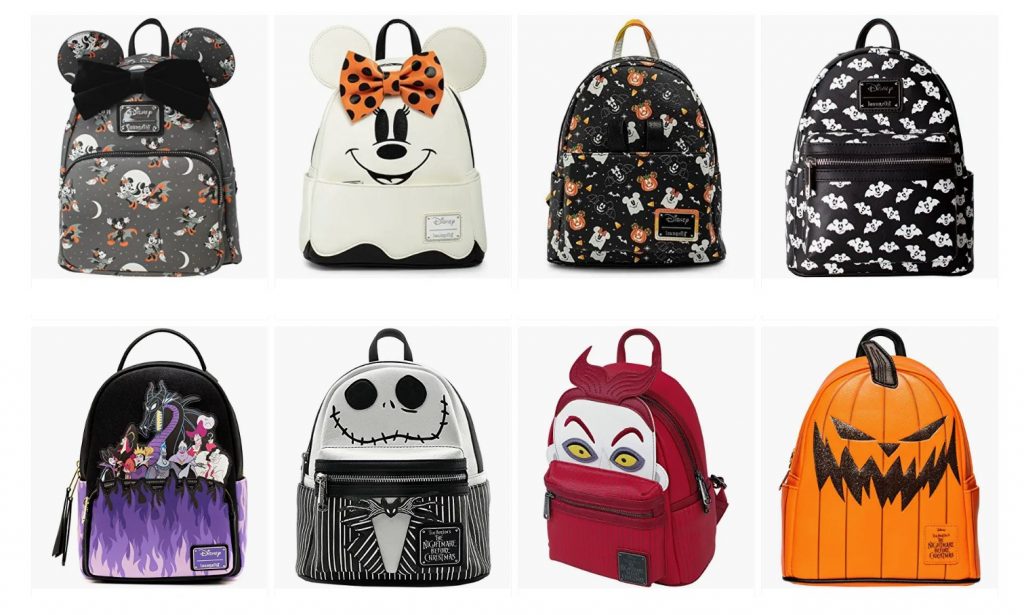 Halloween Home Décor
For some, decorating for fall and Halloween is even bigger than during the holiday season in December! Which means if you have a trip planned for October, you might not want to wait to start decorating with your newly purchased souvenirs until after your trip.  Add adorable Halloween plushes to your collection and cute trinkets to your mantle like candles, mugs, or figurines. Do you have a Halloween tree like Disney Cruise Line? Choose from a variety of Halloween ornaments to display now or save to hang on your holiday tree later this year.

Whether you are headed to the parks this fall or just want to don this year's Disney Halloween merchandise at home during spooky season, shop early for this year's Disney Halloween merchandise online before it is picked over! Purchasing some Halloween goodies before heading to the parks will save you room in your suitcase and allow you more time to enjoy them! Which piece of Halloween merchandise has caught your eye? Will you purchase online or do you like to wait to browse in-person at the parks? Tell us in the comments below!
Featured Photo: Disney.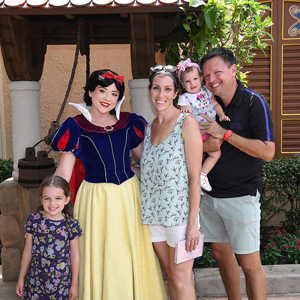 Written by
Shelley Wehler
Contributing Writer
Shelley is a stay-at-home mother of two girls living outside of Charlotte, North Carolina. Her love of all things Disney has grown even more as she sees the magic come alive through the lens of her young daughters. She spends her free time keeping up with the latest in Disney news and daydreaming of her next trip to the parks!