The holiday season is nearly here, and there is no better way to celebrate than planning a trip to Disney World! If you are thinking of spending the holidays at the most magical place on earth there is no such thing as booking your vacation too early. The holiday season is a very popular time of year for Disney vacations, and there are some great festive options for staying at DVC resorts during this extra magical time of year.
The Villas at Disney's Grand Floridian Resort & Spa
The holiday spirit is noticed all throughout Disney property during November and December. But one DVC resort in particular stands out as being the most festive resort on property. Disney's Grand Floridian Resort & Spa is home to DVC villas as well as extensive recreation, amenities, and a full-service spa. Disney's Grand Floridian Resort is luxurious, and is also located on the monorail line making it an extremely convenient location during the busy holiday season.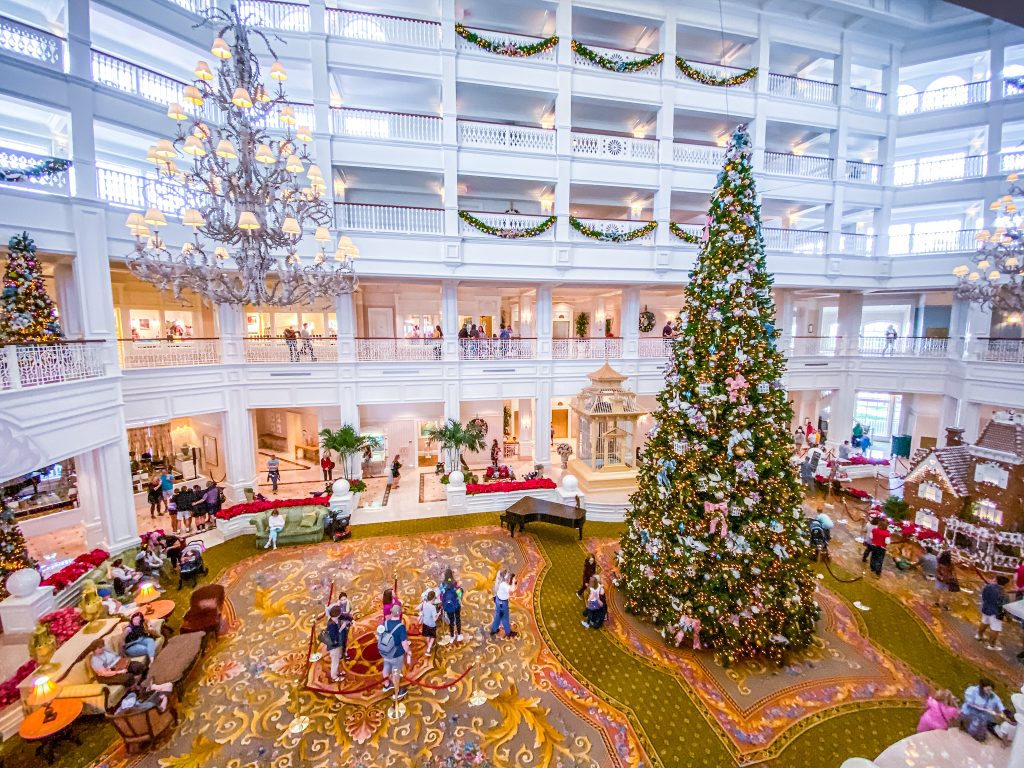 But what makes Grand Floridian stand out during the holiday season? The Grand Floridian Resort is decorated lavishly for the holiday season. A stunning Christmas tree stands in the lobby nearly reaching the ceiling, and a life-sized gingerbread house that guests can walk through is located nearby. This gingerbread house is fully edible, and stands 14-feet high. It is truly a sight to see. The Grand Floridian is also decorated outdoors all throughout the property, perfect for late-night holiday strolls back to your room.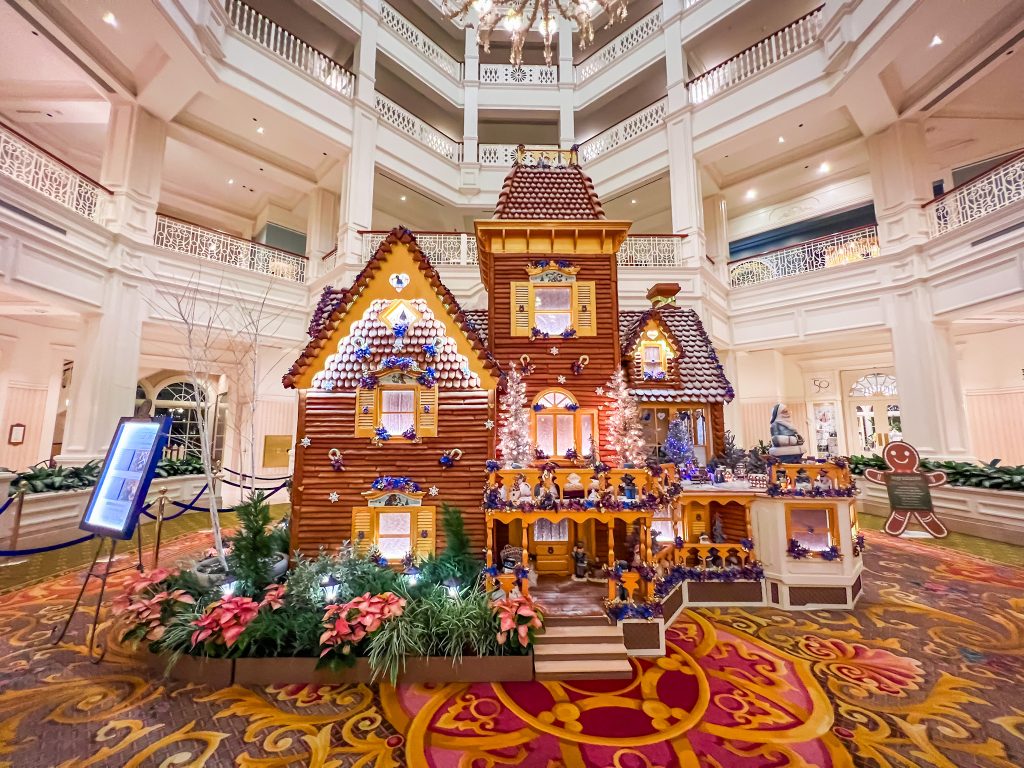 Boulder Ridge Villas at Disney's Wilderness Lodge
If you are looking for a more serene and rustic holiday stay, look no further than Boulder Ridge Villas at Disney's Wilderness Lodge. This deluxe resort feels isolated within the woods of Florida. The lobby of Boulder Ridge Villas feels warm and cozy with a beautiful fireplace that is perfect for December nights. Classic holiday decorations of red and green are placed throughout the lobby which is filled with twinkling lights. Holiday wreaths are noticed on almost every doorframe. Every room, villa, and cabin will be perfectly suited for your holiday vacation.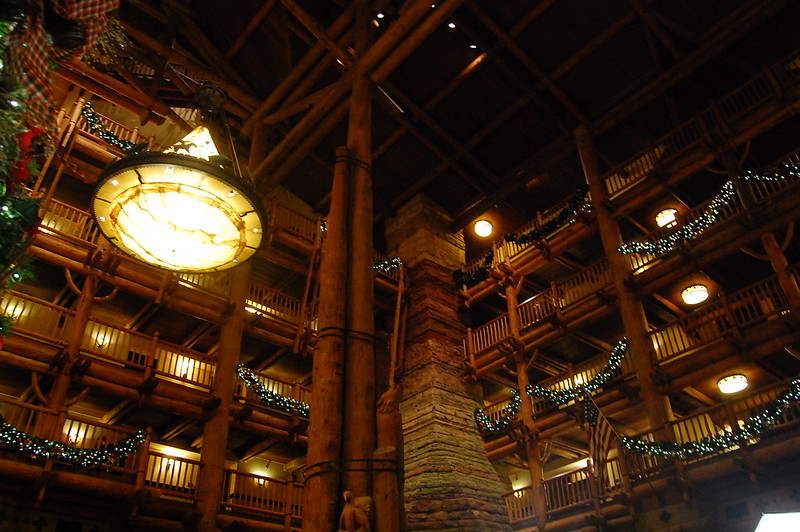 Disney's Riviera Resort
Wanting a more sophisticated vibe for your holiday vacation? Disney's Riviera Resort is conveniently located on the Disney Skyliner line and takes inspiration from Europe both in theming and in holiday décor. This resort is beautifully decorated in upscale holiday decorations with a gold and silver theming throughout. The result is a stunning modern holiday resort experience with a touch of class. The Skyliner access is great for the busy holiday season, and guests won't even have to leave their resort for a delightful holiday meal at Topolino's Terrace!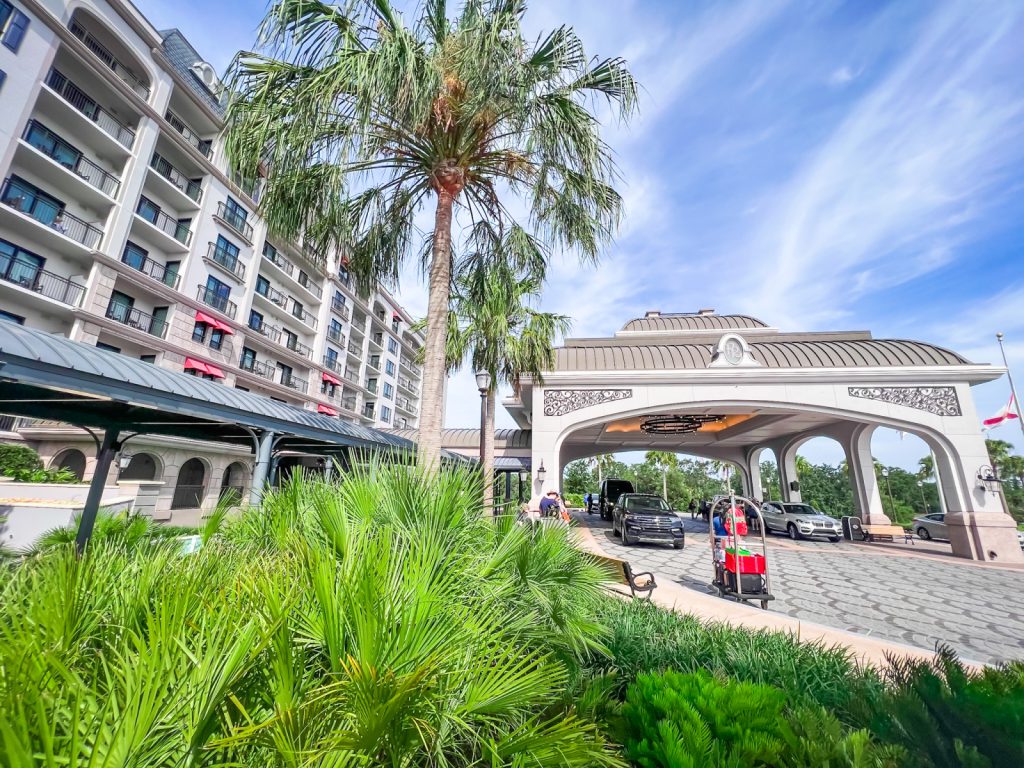 Disney's Animal Kingdom Villas – Kidani Village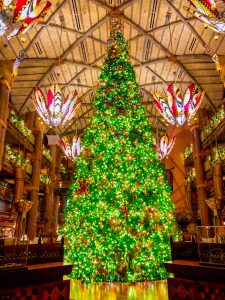 Perhaps the most unique resort to stay at during the holiday season is Disney's Animal Kingdom Lodge. Kidani Village is home to the DVC villas and also home to a large savannah that can be viewed throughout the resort. Several different animal species live at Kidani Village including zebras, giraffes, gazelles, ostriches, and more. This resort is decorated for the holiday season with touches of Africa seen throughout. Christmas trees are decorated with both Christmas lights and Animal-patterned ornaments, drums, and masks. The result is a stunning holiday experience for a stunning resort.
What is your favorite DVC resort to stay at during the holidays? Let us know in the comments below!
Featured Photo: Emily Murray.
Written by
Megan Woodard
Contributing Writer
Megan was born into a Disney family. Her first trip to Disney World was when she was only 18 months old. Now as an adult, Megan loves to share the magic of Disney with her two toddlers. Keeping up with Disney news and Disney World knowledge is a fun hobby for Megan. Disney World is her favorite place to be and continuously brings back her childhood joy.