We are giving you an in-depth overview of the lands in Animal Kingdom, including attractions, animal exhibits, shopping, and dining. We're starting with the heart of the park: Discovery Island. 
Overview
Discovery Island is the center "hub" of Animal Kingdom, with paths leading to other lands in the park. Upon entering Animal Kingdom, you will first pass through the lush Oasis trails which immerse guests in the lush, tropical and "wild" theme of the park. The Oasis trails have exhibits of migratory birds, Babirusas and Anteaters–make sure to take a look on your way through! Once you cross the wide bridge walkway across Discovery River, you will enter Discovery Island. 
You will no doubt first notice the Tree of Life, the centerpiece of Animal Kingdom. This gigantic tree stands 14 stories tall and features over 300 carvings of different animals. This visual masterpiece also features an evening light show, in which the tree "awakens" and comes to life. It starts after dark and runs every 10 minutes until park closing.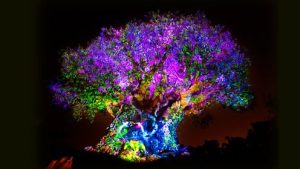 Discovery Island is home to a wide variety of dining and shopping, as well as the First Aid and Baby Care Center. 
Attractions
"It's Tough to be a Bug!" is a 3D film and live show featuring the characters from the film A Bug's Life. It is located inside the base of the Tree of Life. This attraction uses 3D technology, lighting, animatronics and other effects; be forewarned, this show can be dark, loud and sometimes scary for little ones!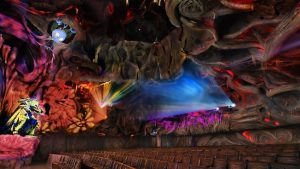 The Discovery Island Trails offer beautiful, peaceful walkways around Discovery Island. Guests can check out the numerous animal exhibits as they stroll through, including Cotton-Top Tamarins, Flamingos, Asian Small-Clawed Otters, Vultures, Lemurs, Kangaroos and migratory birds. These trails can offer a peaceful escape from the crowds and feature some of the best photo opportunities in the whole park.
Entertainment
For many guests, "Winged Encounters – The Kingdom Takes Flight" is an absolute must-do. In front of the Tree of Life, guests can see a beautiful flock of macaws fly from backstage and show off their gorgeous plumage. Avian experts share some fascinating information about these amazing birds before the colorful flock takes off and flies right over guests' heads. This animal experience takes place at scheduled times throughout the day between 9:15 AM and 3:15 PM.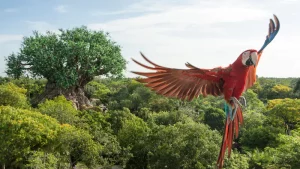 Discovery Island has plenty of character meet-and-greets. At Adventurers Outpost (near the pathway to Asia), guests can meet Mickey and Minnie in their adventurer outfits. At the Character Landing (near the pathway to DinoLand U.S.A., across from Isle of Java kiosk) Moana meets with guests. Throughout the day, guests might also spot Kevin making her way through Discovery Island!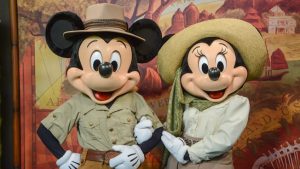 Near the Discovery Trading Company shop, the "Viva Gaia Street Band!" performs throughout the day and entertains guests with lively music, costumes and an energetic Caribbean street party atmosphere.
The Wilderness Explorers program gives kids a fun and educational way to experience Animal Kingdom by providing both a scavenger hunt-experience and a fun keepsake. Learn more about this fantastic experience here! The main Wilderness Explorers Headquarters is located just past the trail leading to the Oasis. Discovery Island also has its own outpost next to the Asian Small-Clawed Otters exhibit.
Dining
Discovery Island is home to some of the best dining in the park, from carts, lounges, and quick service spots to fine dining experiences. 
Quick Service
Creature Comforts

– This is Animal Kingdom's Starbucks location, serving up Starbucks' popular beverages (Frappuccinos, Refreshers, Specialty Coffee Beverages, Cold Brews, Seasonal Drinks) as well as breakfast sandwiches and pastries.

Pizzafari

– For a quick and easy quick service meal, visit Pizzafari for sandwiches, pizzas, salads, and a wide variety of beverages. There is plenty of seating to be found in the five dining rooms which feature beautiful murals, or at an outdoor table. To save time, don't forget to

mobile order

your meal!

Flame Tree Barbecue

– A long-time fan favorite quick service spot, this restaurant serves up tasty barbecue for lunch and dinner. Grab a shady outdoor seat alongside Discovery River and enjoy your meal with a view. Mobile ordering is also available here.

The Smiling Crocodile

– This kiosk offers a tasty selection of tacos, chips and salsa and some fountain or bottled beverages.

Eight Spoon Cafe – This kiosk serves up tasty hot snacks throughout the day such as the Baked Macaroni & Cheese, as well as fountain beverages and bottled water.

Terra Treats – This kiosk offers pizza, bottled sodas and water, and a few alcoholic beverages including "The Loggerhead" (Granny Smith apple and Sprite with a Gummy Worm, sugared lime rim, and souvenir Glow Cube).

Isle of Java – If you're looking for a quick caffeine fix, stop by the Isle of Java kiosk and pick up a Joffrey's Coffee beverage, cold drink or snack.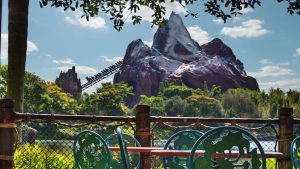 Table Service
Tiffins

– For a culinary tour with impeccable service, visit Tiffins for an unforgettable experience. This fine dining restaurant is beautifully themed and features a curated menu of appetizers, entrees, desserts and drinks. Make sure to make an

advance dining reservation

to experience this signature restaurant.

Nomad Lounge

– Adjacent to Tiffins is the popular Nomad Lounge. Relax in this peaceful lounge with cushy seating, a bar area

and

an outdoor wrap-around patio with an unbeatable view of Discovery River. The menu features a number of popular Small Plates and Specialty Cocktails, as well as wines, beers and non-alcoholic beverages. Try the famous Churros, which are served with both a Vanilla Crema and Strawberry-Guava Sauce!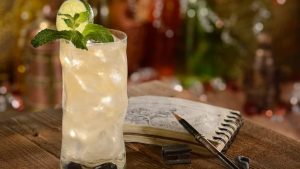 Shopping
Island Mercantile sells apparel, hats, toys, jewelry, Minnie ears, plenty of Pandora merchandise and more.

Discovery Trading Company is a large store featuring apparel, snacks, housewares, Minnie ears, pins, toys, plush, MagicBands and more.

Riverside Depot is connected to Discovery Trading Company and sells apparel, snacks, toys, Vinylmation and home goods.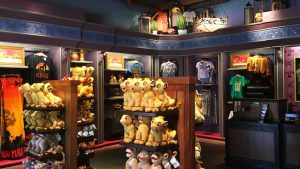 Featured photo by Emily Murray.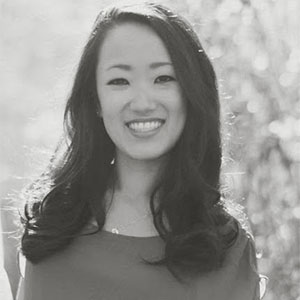 Written by
Leia Cullen
Leia is a proud mom of two boys. She has been in love with Disneyland and Disney World since her first visit to the parks many years ago, and she continues to relive the magic now with her family. She is passionate about creating helpful content that shares news or information about all things Disney, in the hopes it helps others create their own magical moments.