Beginning Friday, June 26th, Annual Passholders without a qualifying reservation can begin making Disney Park reservations. DVC Shop will be streaming LIVE 6/26 @ 6PM EDT to walk you through the reservation process for Annual Passholders.
After the short overview, Bee Thaxton, the broker for DVC Shop, will join long-time DVC member and Disney expert, Joe Wolfers, to answer your questions! Feel free to start submitting questions now, and if you grant StreamYard permission to see your name by visiting streamyard.com/facebook, our team can put your question on-screen during the live show!
Did you find this video helpful? Let us know your thoughts on the reservation system in place for the Disney Parks by leaving a comment below!
Hosted By
Bee Thaxton
DVC Shop Resales – Licensed Real Estate Broker
Starring
Joe Wolfers
DVC Expert & Guest Author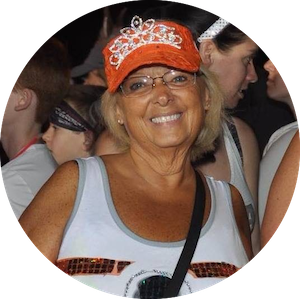 Written by
Bee Thaxton
DVC Shop Resales Broker
Bee has worked in all facets of the Real Estate industry in her 35+ years of experience. Her knowledge of DVC and the resale market is vast and her integrity and service to her clients has earned her a reputation of excellence. She lives close to the parks and loves to meet her clients. You may find her wandering around Epcot or in a fancy costume running a 1/2 marathon through Magic Kingdom.