Because Disney's Hollywood Studios is focused on the movies, there are plenty of picture perfect areas! Some locations like Tower of Terror and Star Wars: Galaxy's Edge are iconic photo spots. But the park also has some very fun picture spots that are a bit more hidden! Read on for 5 hidden photo spots at Disney's Hollywood Studios.
1. Sunset Boulevard Suitcases
One of the first areas you encounter at Hollywood Studios is Sunset Boulevard. At the end of this street sits Tower of Terror and Rock 'n' Roller Coaster. But, one of the streets cutest photo spots are the suitcases near the store Reel Vogue. Pop a squat on these suitcases for a fun photo!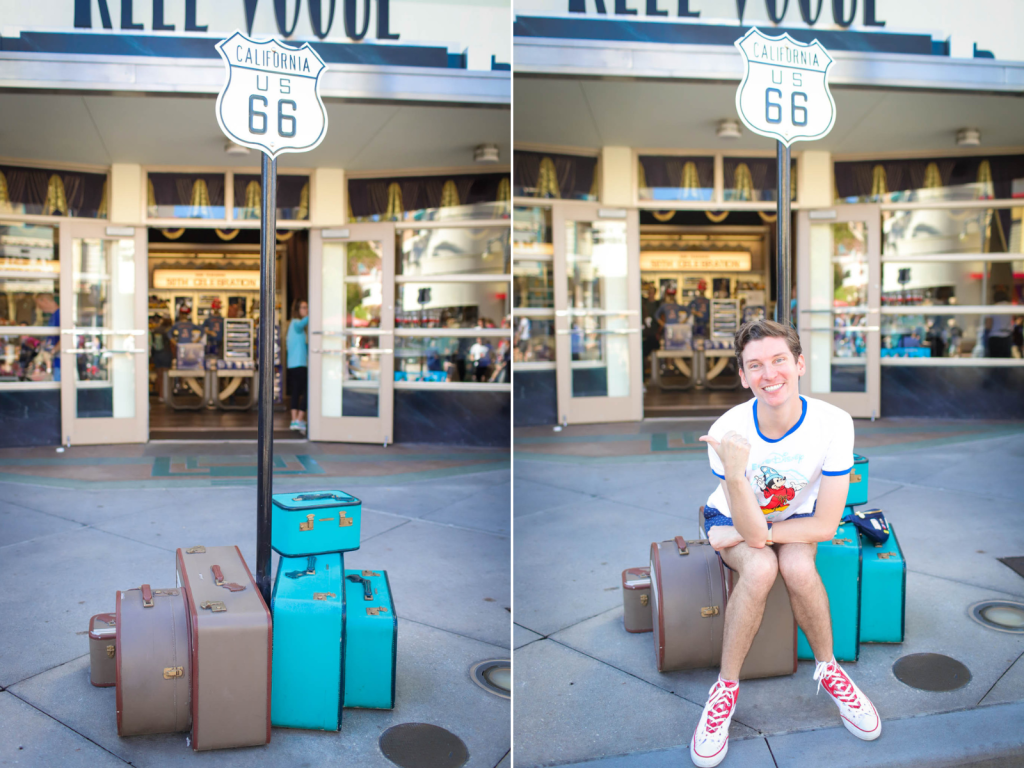 2. Tower of Terror From Rock 'n' Roller Coaster
Because Tower of Terror is one of Hollywood Studios' most iconic views, photo spots up and down Sunset Boulevard are often pretty crowded. If you are looking for a photo with the spooky hotel with less people in the background, head to the Rock 'n' Roller Coaster area. Go past this attraction and walk towards Lightning McQueen's Racing Academy for a clear photo location!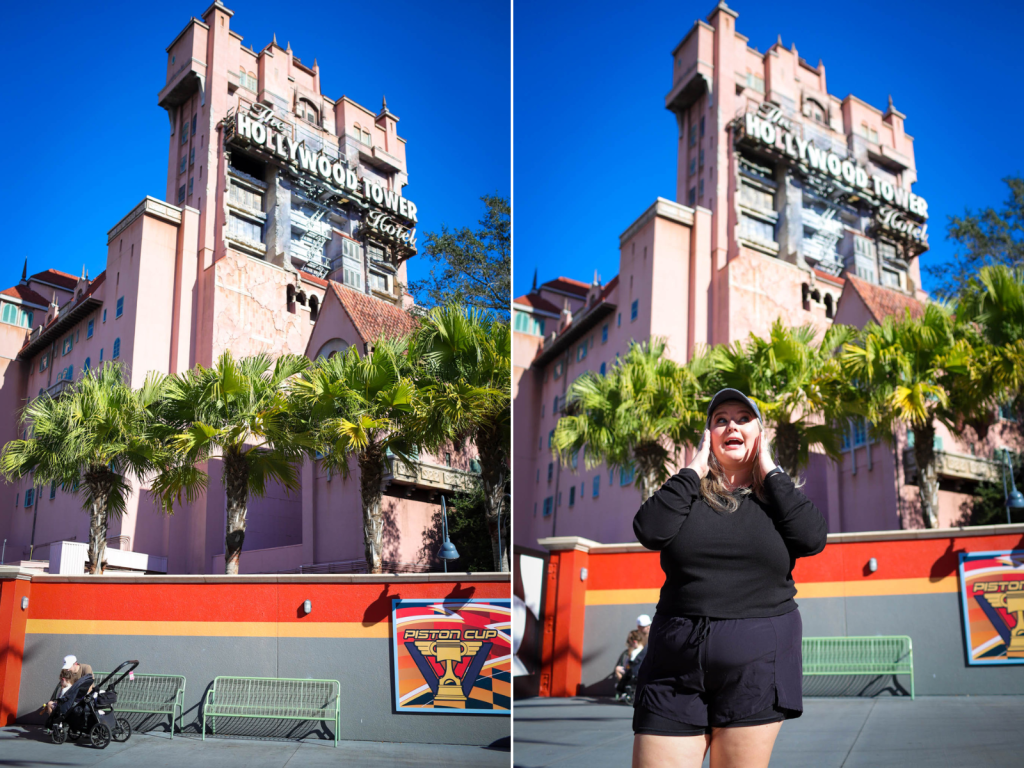 3. Voyage Of The Little Mermaid Fish
If Ariel is your favorite princess, be sure to take a photo near the Voyage of the Little Mermaid! As you head towards Walt Disney Presents, you will find these fish which are a great photo-op. Don't forget to make your best fish face!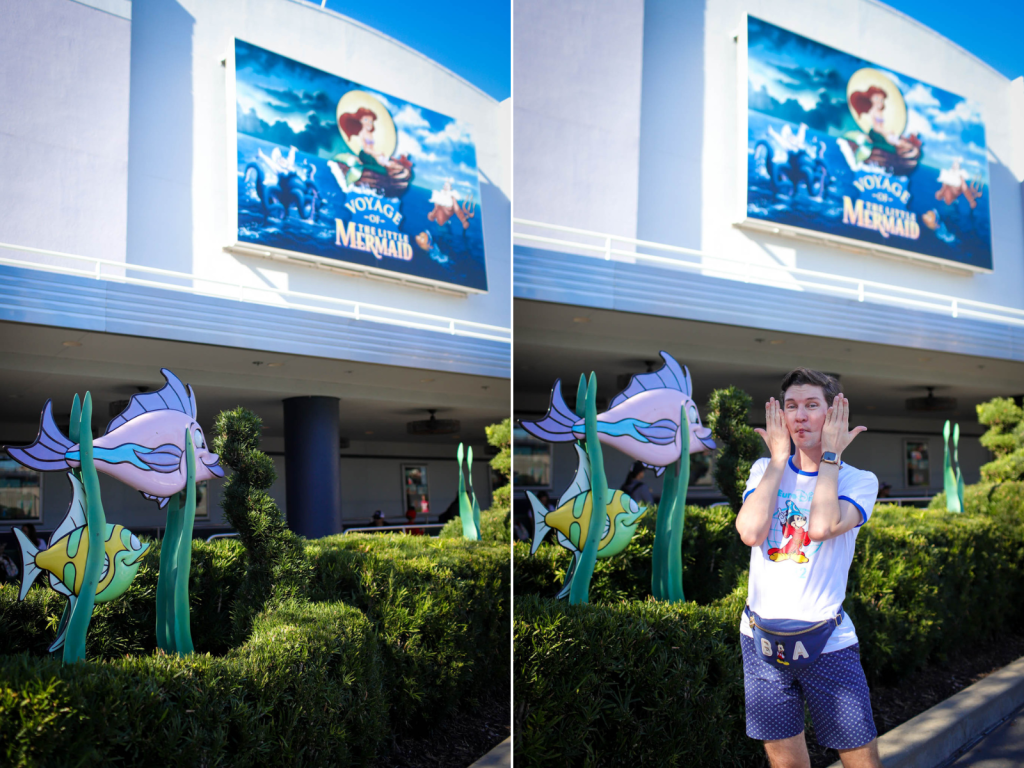 4. Walt Disney Presents Castle Wall
Walt Disney Presents is full of Disney history including the creation of Disneyland. As you learn about the inception of Disney's first park, you may spot the wall pictured below. If you want a photo with this Disneyland mural, take a seat and be sure to use flash!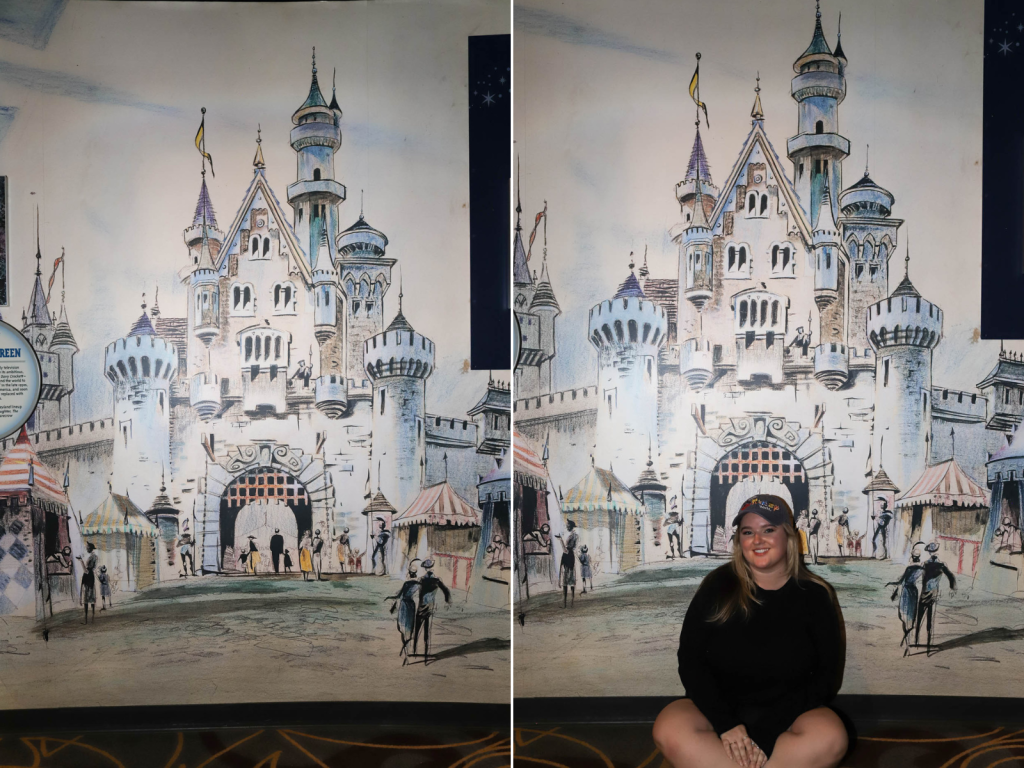 5. Millenium Falcon
Star Wars Galaxy's Edge is truly out of this world. Because this area tends to be quite crowded, finding a clear picture spot might seem difficult. Luckily, we have located a quiet area on the back side of the Millennium Falcon that makes for a great backdrop!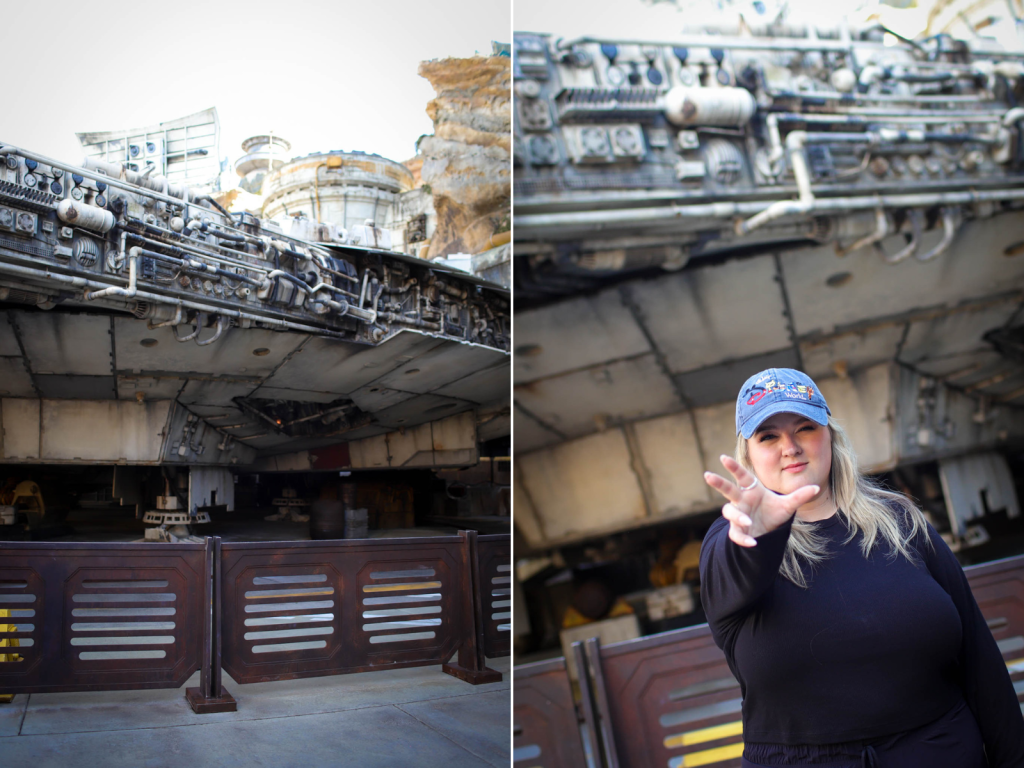 6. Toy Story Land Popsicle Wall
Toy Story Land has many fun picture spots but one of the most unique are the land's popsicle walls. You can find these larger than life popsicle sticks in a few places including the Toy Story Mania exit and just past Alien Spinning Saucers.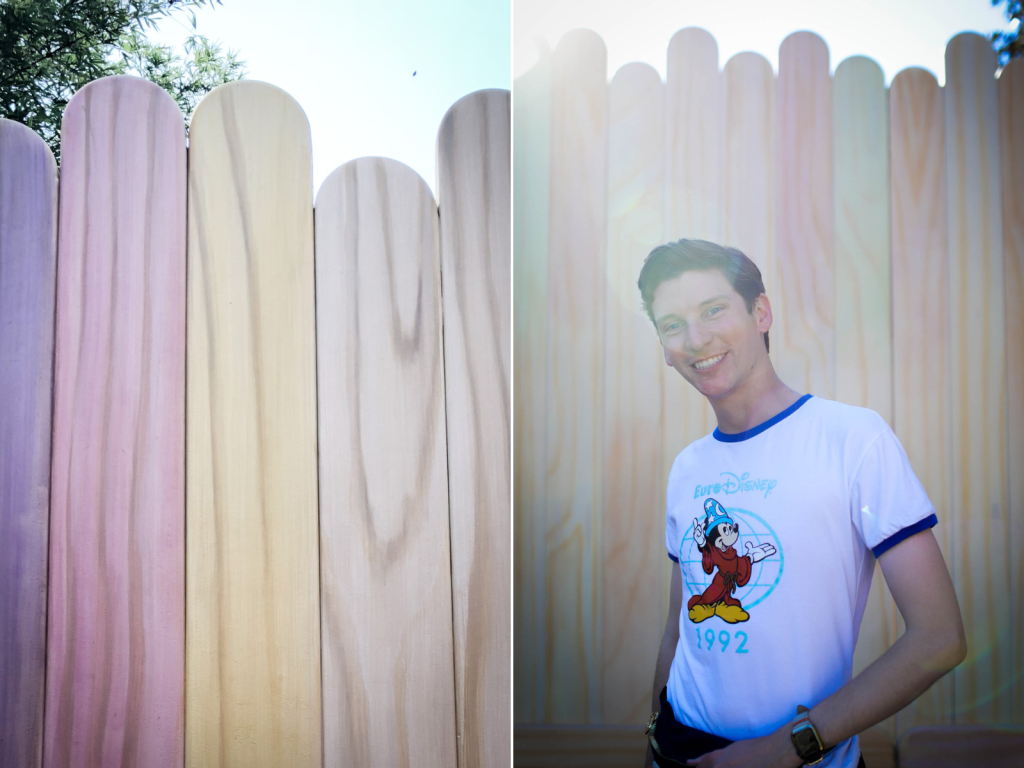 Where is your favorite spot to take a photo at Disney's Hollywood Studios? Let us know in the comments!
Featured Photo: Emily Murray.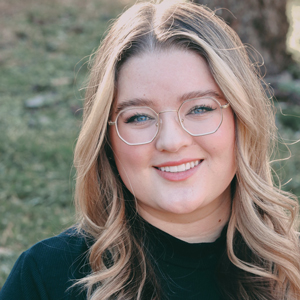 Written by
Emily Murray
Contributing Writer
For as long as Emily can remember, Disney has played a huge role in her life. Her infatuation with Disney resulted in many hours spent rewatching Toy Story and creating multiple powerpoints to convince her parents to book yet another vacation to the "Most Magical Place on Earth". In 2015, Emily followed one of her dreams and moved to Orlando, Florida where she spent just over five years working for the mouse in three separate roles. Emily is passionate about writing and using words creatively and concisely. She loves to make others laugh and hopes to sprinkle a little bit of magic into everything she does.