Florida weather can be brutally hot and humid; on top of a long day running around the parks at Walt Disney World, you might find yourself looking for a tasty drink to cool you off! Luckily, each park has plenty of great options to choose from. Below are some of the best drinks from EPCOT!
1. Slushies from Oasis Sweets and Sips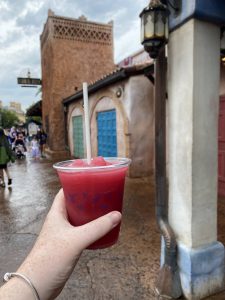 Oasis Sweets and Sips is a bakery located in the Moroccan pavilion. For sweets, they offer guests various pastry assortments. And for sips, they serve my favorite drink in EPCOT- the Frozen Citrus-Pomegranate Slushy. It's tart but refreshing, perfect for cooling off during a hot day in World Showcase! The non-alcoholic version is $5.50, or for $16.50 you can get it with Absolut Mandarin Vodka. They also serve a Frozen Mint Tea, which can be ordered with or without Bombay Saphire Gin, and a Blood Orange Mimosa!
2. Frozen beverages from Gelateria Toscana
The first time I tried an Italian Margarita in EPCOT was during Food and Wine Festival- they were serving them at the Italy Booth, and I was so hooked I went back at least three more times! So you can imagine the joy that overcame me when I found out they are served year round at Gelateria Toscana! The Italian Margarita is a Frozen blend of Limoncello, Tequila, and Margarita and comes to $14.00. If that's not your thing, they serve other alcoholic beverages like frozen sangria, beer, and wine. For non-alcoholic beverages, they have Limonata, a lemon sparkling italian soda, and Aranciata, an orange sparkling italian soda. They also offer coffee beverages such as caffe latte, espresso, and even have an "Affogato" Espresso Gelato: fresh Italian espresso poured over vanilla gelato with amaretto cookies!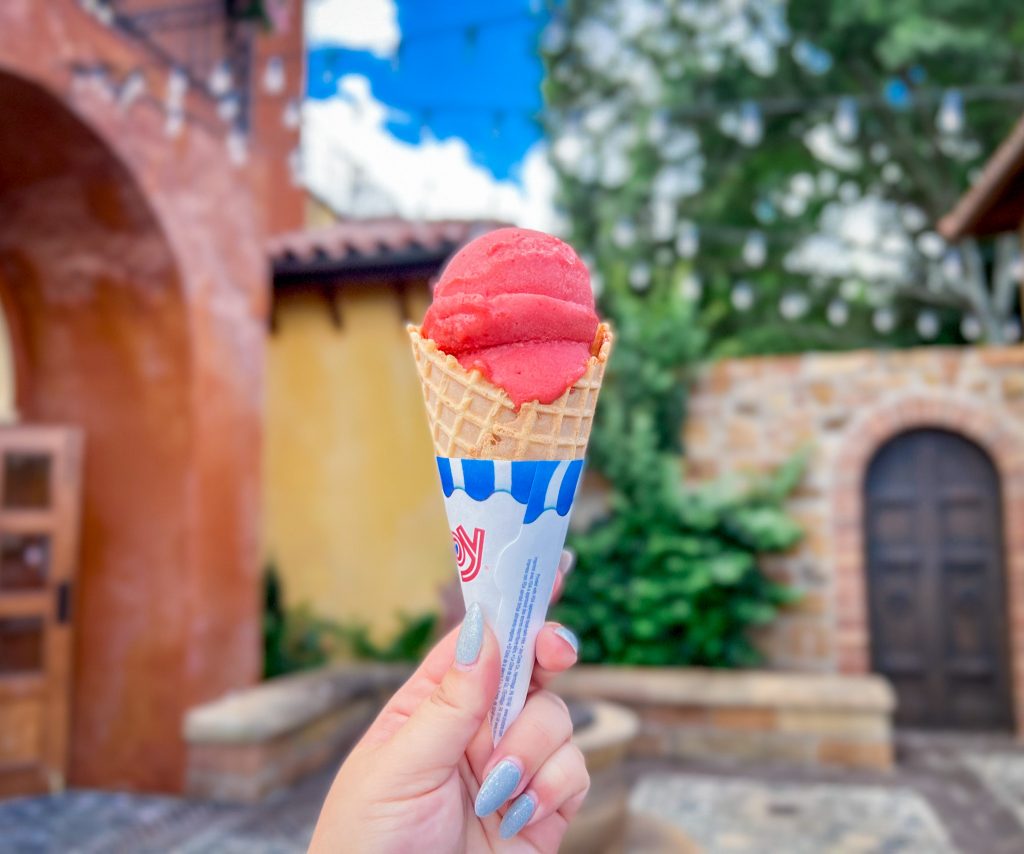 3. Margaritas from La Cantina de San Angel
The number one debate in EPCOT is whether guests should start their trip around World Showcase in Canada or Mexico. Whichever direction you choose, don't forget to grab a margarita from
La Cantina de San Angel
! My favorite is the "Top Shelf" Clásica on the Rocks. For $16.50 it comes with Teremana Blanco Tequila, Gran Gala Orange Liqueur, lime juice, Nixta Corn Liquor, and a Black Ant salt rim. Other menu items include frozen margaritas, sangria, and beer, as well as a non-alcoholic slushy and Jarritos, a traditional Mexican soda. And if the lines too long or none of their options are calling your name, you can find even more signature and frozen margaritas across the way at
Choza de Margarita
!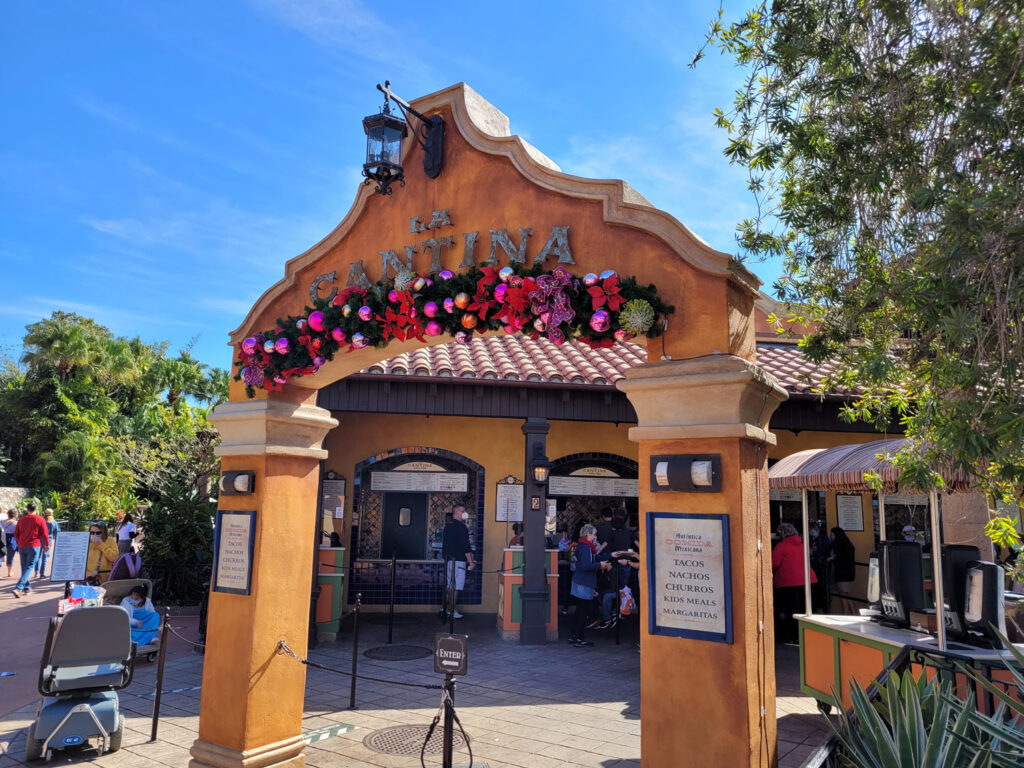 4. Slushes from Les Vins des Chefs de France
Something about a frozen drink in EPCOT really just hits the spot! And in France you can find a few frozen options. The Orange Slush from Les Vins des Chefs de France is my favorite- for $14.50 it comes with Grand Marnier, Rum, Grey Goose Orange, and Orange Juice. They also have the Citron Slush which comes with Grey Goose Citron, Vodka, and Lemonade, or the Le Geant Slush which comes with a Greand Marnier or Grey Goose Citron Shot. They also have regular, regional, and premium wine as well as champagne and beer!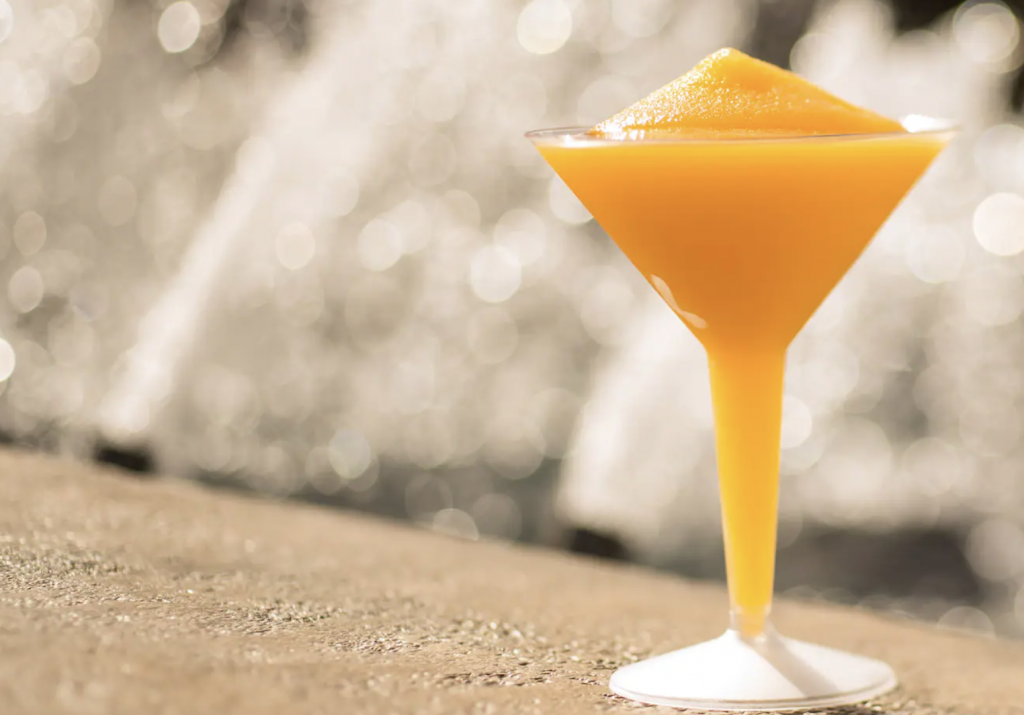 5. Cider from Block & Hans
When it comes to beverages, I lean on the sweeter side. So the Ciderboys Strawberry Magic Hard Cider is my drink of choice at Block & Hans in the American pavilion. This cider is $12.25 and comes from Steven's Point, Wisconsin. But for those who prefer beer, there are plenty of options! The Kentucky Bourbon Barrel Ale, Golden Road Brewing Mango Cart Wheat Ale, and the Dogfish Head 60 Minute IPA are just a few of the beers served here. And of course, you can try a few out by ordering the beer flight!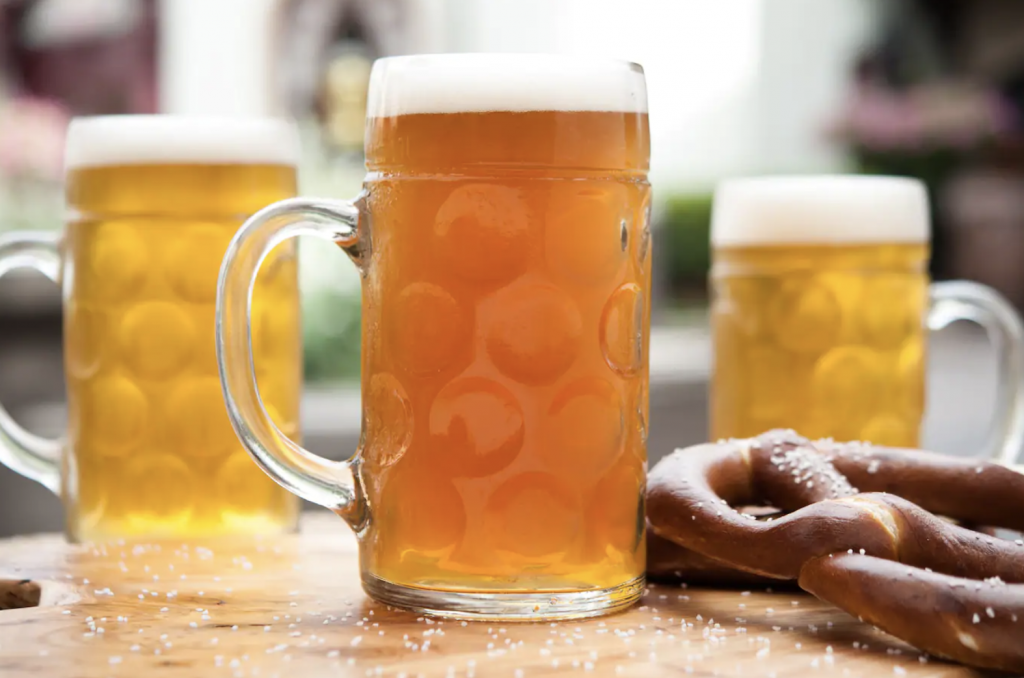 What's your favorite drink from EPCOT? Let us know in the comments!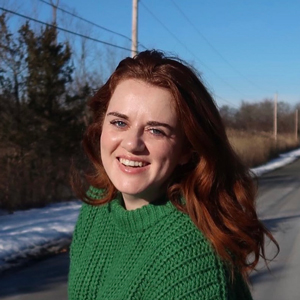 Written by
Brittany Gallant
Contributing Writer
Brittany has been traveling to Walt Disney World since she was two years old. Now a Disney Vacation Club member and annual passholder, you can often find Brittany at The Most Magical Place On Earth. She and her family are always looking for something new, whether that's a restaurant they haven't tried, a hotel they haven't stayed at, or an adventure not yet experienced.