Enjoy snacks and drinks from South of the Border at Choza de Margarita. The large drink menu will help get the fiesta started!
Choza de Margarita Details

| | |
| --- | --- |
| Walt Disney World Park: | EPCOT |
| Location in Park: | World Showcase, Mexico Pavilion   |
| Dining Experience: | Quick Service |
| Hours: | 11:00 AM to 9:00 PM |
| Price Range: | $14.99 and under |
| Type of Cuisine: | Mexican |
| Mobile Order: | No |
| Reservations: | No |
| Allergy-Friendly: | Yes |
Overview
Choza de Margarita is one of the best stops if you are "drinking around the world" at Epcot. Located in the Mexico Pavilion of the World Showcase right next to the Pyramid that houses the Gran Fiesta Tour, Choza de Margarita offers a huge menu of margaritas, from classic frozen flavors to signature "on the rocks". The "on the rocks" cocktails are perfect for someone looking to taste something more unique, while the frozen flavors are more traditional.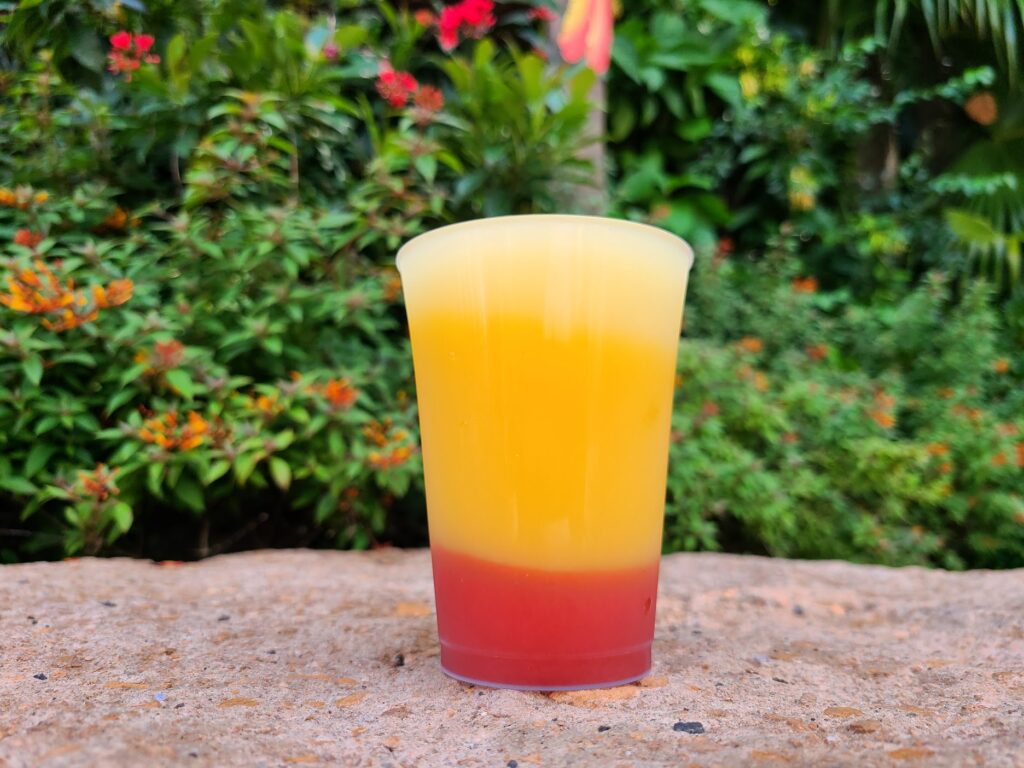 In addition to the tasty drinks Choza de Margarita also offers snack items such as empanadas and tacos. Although the food items are not as popular at this dining location, they are just as delicious and offer a perfect pairing to the delicious and strong margaritas that are sold here. This is a must stop dining location when you want to eat and drink around Epcot, and we recommend it be your first! It gets busy fast, and once you try it you'll see why.
Menu
Signature Margaritas "On the Rocks"
Arette Blanco Tequila, fresh Cucumber and Lime Juice, Orange Liqueur, and Agave. Tajin Chile-lime Powder rim
Wild Passion – $15.00
Centinela Blanco Tequila, Chinola Passion Fruit Liqueur, fresh Lime juice, Agave Nector, Nixta Corn liquor with a Hibiscus Salt rim
Top Shelf Clásica – $16.00
Teremana Blanco Tequila, Gran Gala Orange Liqueur, fresh lime juice, agave, hint of rosé wine. Black Ant Salt rim
Mezcal Ilegal Blanco, Pineapple-Ginger Juice, Ancho Reyes Chile Liqueur and Tajin Chile-Lime Powdered Rim
Frozen Margaritas
Ojo de Tigre Mezcal, Blackberry Purée, LeJay black Currant Liqueur, Lime and Mint
Tequila, Strawberry-Prickly Pear Pureé and LeJay Cassis
Classic Lime – $12.50
Tequila, Lime Sweet and Sour, Orange Liqueur. Served with Salt on the rim
Tequila, Orange Liqueur, Wild Passion Fruit and Mango Purée
a combination of our 3 Flavors of Frozen Margaritas
Beer
Classic Vienna-style Lager with subtle hints of Roasted Malts
Authentic Mexican Cerveza brewed in the style of Pilsner Lagers with a nuanced blend of Malts, Spices and Earth Tones
Dos Equis Beer served with a mix of Clamato, Lime and Orange Juice, Maggi, Salsa Valentina, Worcestershire and Soy Sauce
Non-Alcoholic Beverages
Mexican Fruit Punch made from Orange, Pineapple and Lemon Juice
DASANI® Bottled Water – $3.50
Food
Tacos de Cochinita – $10.50
Tender Citrus marinated Pulled Pork served on Corn Tortillas with pickled Red Onions and a Mango Habanero Relish with a side of Corn Esquites
Empanada de Barbacoa – $10.50
Empanadas filled with Barbacoa Beef, topped with Chipotle Sauce, Crema Mexicana and Queso Fresco. Served with a side of Corn Esquites
Tostada de Pollo – $10.50
Crispy Corn Tortillas with Black Beans and Chipotle Chicken. Garnished with Crema Mexicana, Shredded Lettuce and Queso Cotija
topped with Mango and Pumpkin Seeds. Served with Tortilla Chips
Elote – $7.00
Sweet Corn on the Cob smothered with Chipotle Aioli, Queso Cotija and Tajin Chile-lime Powder
Map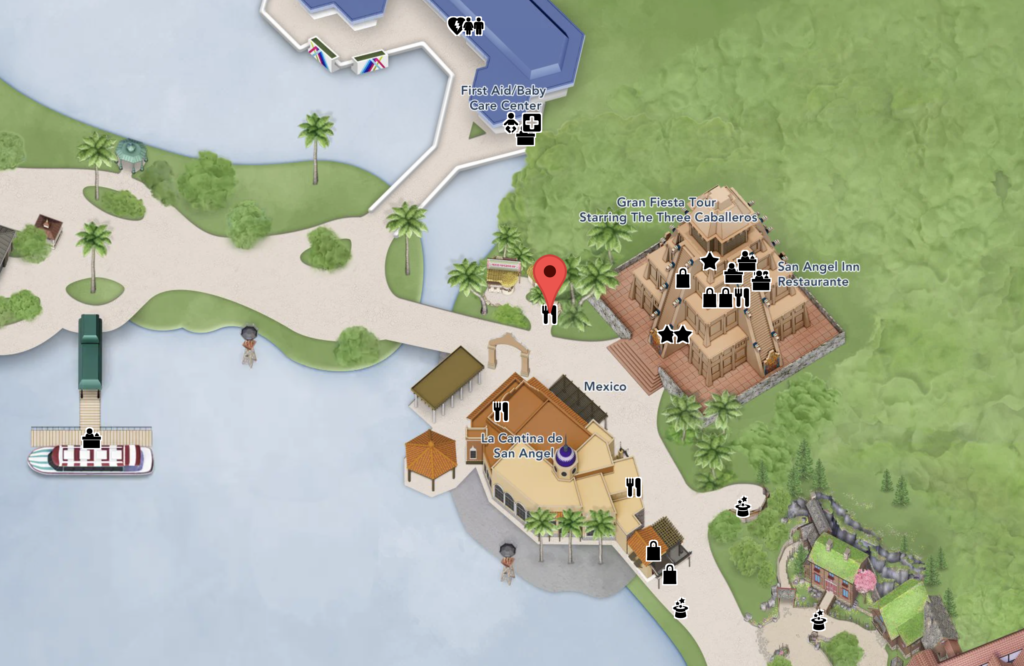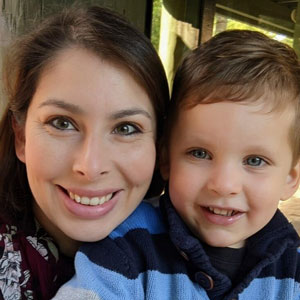 Written by
Rachel Van Norman
Contributing Writer
Rachel fell deeply in love with all things Disney as a little girl. Now as a wife and a mother herself, she shares this Disney obsession with her son and everyone around her. From her love of princesses to eating all the Disney food, Rachel spends her time radiating Disney magic and keeping everyone up to date on Disney news.