Enjoy some of France's most exquisite wines and fun specialty cocktails on the World Showcase.
Les Vins des Chefs de France Details

| | |
| --- | --- |
| Walt Disney World Park | EPCOT |
| Location in Park | France Pavilion, World Showcase |
| Dining Experience | Quick Service |
| Hours | 12:00 PM to 9:00 PM |
| Price Range | $14.99 per adult  |
| Type of Cuisine | French |
| Mobile Order | No |
| Reservations | No |
| Allergy-Friendly | Yes |
Overview
Les Vins des Chefs de France is a little drink spot right off of the World Showcase Lagoon in the France Pavilion at EPCOT, which right next to popular attractions like Beauty and the Beast Sing-Along and Remy's Ratatouille Adventure. This is the perfect place to stop for those looking for wine, champagne, or the iconic alcoholic slushies. Drinking around the World Showcase is a common past time for many Disney Guests over the age of 21 with the France Pavilion having some of the most posh drinks available. However, if you are looking to have a little bit of fun with your drink of choice, the slushies are a popular option for many. They come in two flavors, and even have the option of adding an extra shot of liquor in them. The slushies are delicious and a fun way to add France to your list of drinking around the World, plus are very refreshing on a hot day.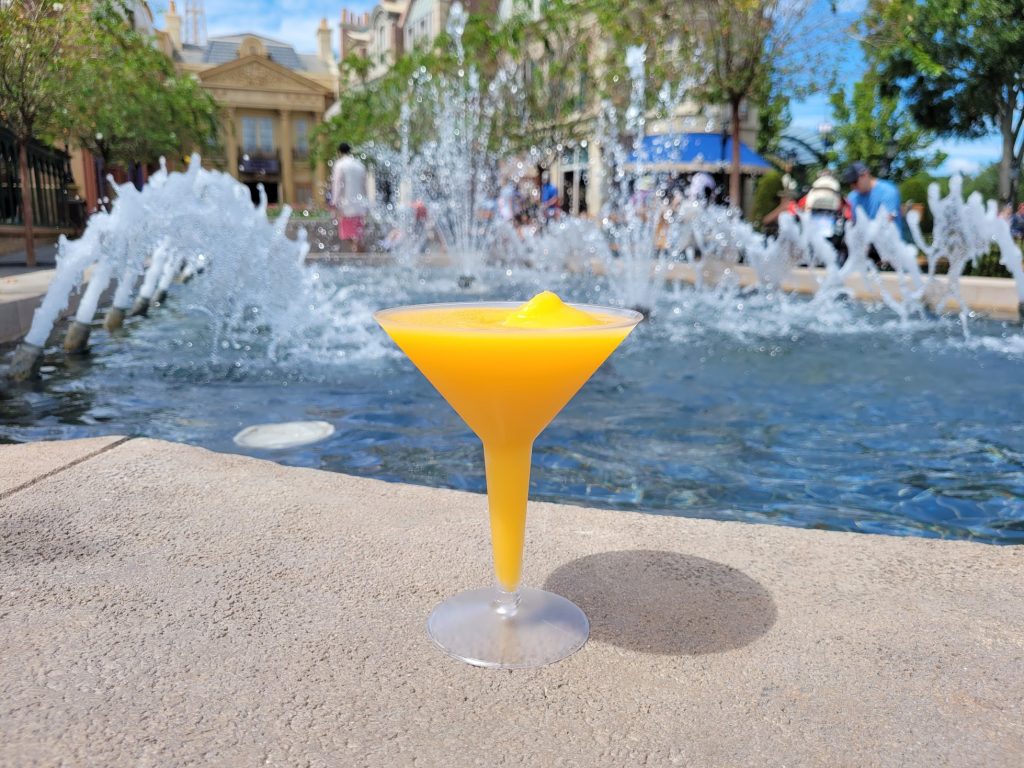 The drink options are quite affordable, but there are options for more premium wines or champagnes that will be a little more expensive, but certainly worth it.
Obviously since this dining location only serves alcoholic drinks, it is not the most family friendly location. Unfortunately little ones won't find anything to enjoy on this menu, although they will definitely ask for some of the slushies. This menu is very allergy friendly though, since no food is prepared here and alcohol is not a common allergy.
The location of Les Vins des Chefs de France is perfectly convenient. It is right next to the International Gateway where Guests would be arriving to Epcot in the Skyliner making it the perfect first stop. Or you will find your way to it while traveling through the countries of the World Showcase and whichever way you prefer to go, these refreshing cocktails will be welcome after the sunny walk. The fountain in the France Pavilion and the World Showcase Lagoon also allows for a lovely breeze to cool down with. It is also close to the Remy's Ratatouille Adventure attraction in the new France expansion, and many adorable shops that you can browse around in with your drinks. It is a great little spot to stop while watching the world go by.
Menu
Regular Wine
Merlot – $7.75
Cabernet – $7.75
Chardonnay – $7.75
Regional Wine
Beaujolais Duboeuf – $9.95
Vouvray Sauvion – $9.95
Rosé Côtes de Provence – $9.95
Premium Wine
Côtes du Rhône J.L. Colombo – $10.50
Bordeaux Château Les Peyres – $10.50
Pouilly-Fuissé – $18.00
Slushes
Orange – $14.50
Grand Marnier, Rum, Grey Goose Orange and Orange Juice
Citron – $14.50
Grey Goose Citron, Vodka and Lemonade
Le Geant Slush – $19.95
with a Grand Marnier or Grey Goose Citron Shot
Champagne and Beer
Champagne Malard – $16.50
Kir Royal – $17.75
Champagne and Blackcurrant Liquor
Kronenbourg 1664 – $9.00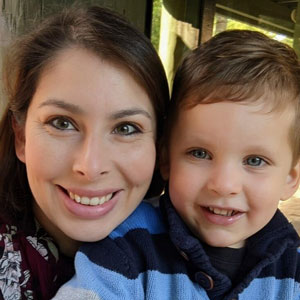 Written by
Rachel Van Norman
Contributing Writer
Rachel fell deeply in love with all things Disney as a little girl. Now as a wife and a mother herself, she shares this Disney obsession with her son and everyone around her. From her love of princesses to eating all the Disney food, Rachel spends her time radiating Disney magic and keeping everyone up to date on Disney news.