Try traditional British fare, like Fish & Chips, at the Yorkshire County Fish Shop at EPCOT.
Yorkshire County Fish Shop Details

| | |
| --- | --- |
| Walt Disney World Park: | Epcot |
| Location in Park: | World Showcase – United Kingdom |
| Dining Experience: | Quick Service |
| Hours: | 11:00 AM to 9:00 PM |
| Price Range: | $14.99 and under |
| Type of Cuisine: | British, American |
| Mobile Order: | Yes |
| Reservations: | No |
| Allergy-Friendly: | No |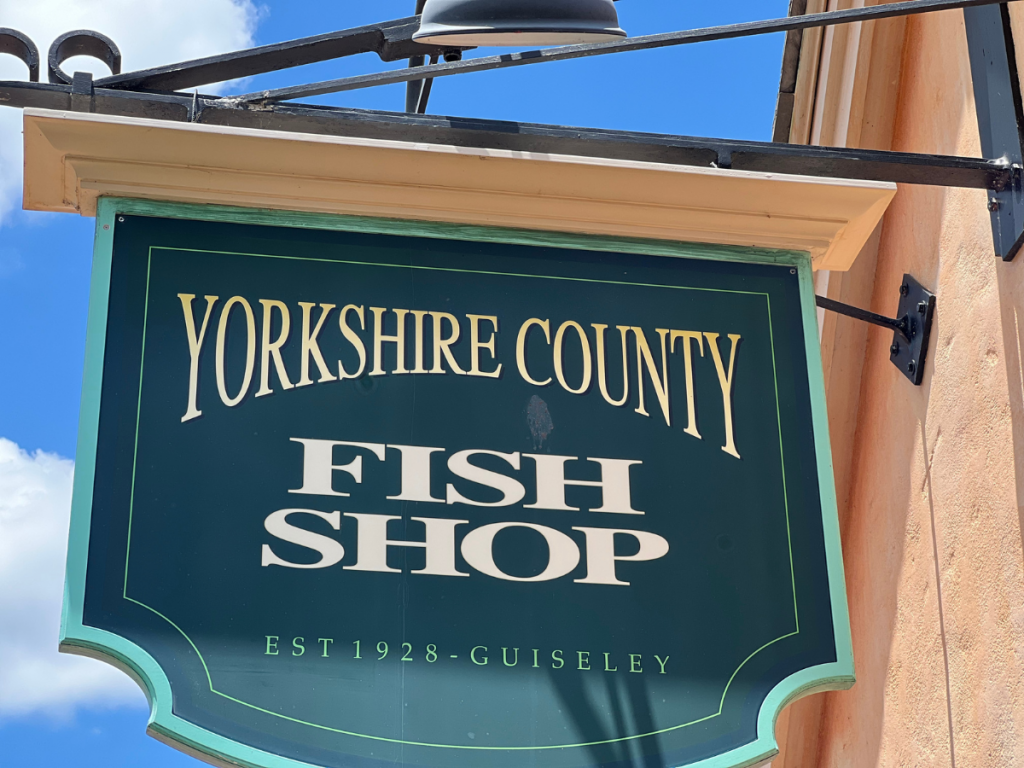 Overview
When traveling around the World Showcase, one of the first pavilions you will encounter on the rightward route is the United Kingdom Pavilion. Throughout this pavilion, you can experience food, drinks (like tea), and other culture from places like Great Britain, Northern Ireland, Scotland, and Wales. If you are looking for a a quick bite of UK fare, you can go to the Yorkshire County Fish Shop!
The stand is located just past Rose & Crown Pub before you head over the bridge to the France Pavilion. At the quick service dining location, you can try one of the area's most classic meals: Fish & Chips. There are often other dishes offered at Yorkshire County Fish Shop seasonally. Currently, you can get a Chicken and Mushroom pie with or without chips. If you are over 21 and want to try some Irish beverages, there are 2 options on the menu: Harp Lager and Smithwick's Irish Ale.
Because the food served at Yorkshire County Fish Shop are all finger foods, you can easily eat them on your way to the next pavilion. If you would rather sit and enjoy your Fish & Chips, there are plenty of tables on both sides of the Yorkshire County Fish Shop. These tables sit along the water and offer great view of the World Showcase!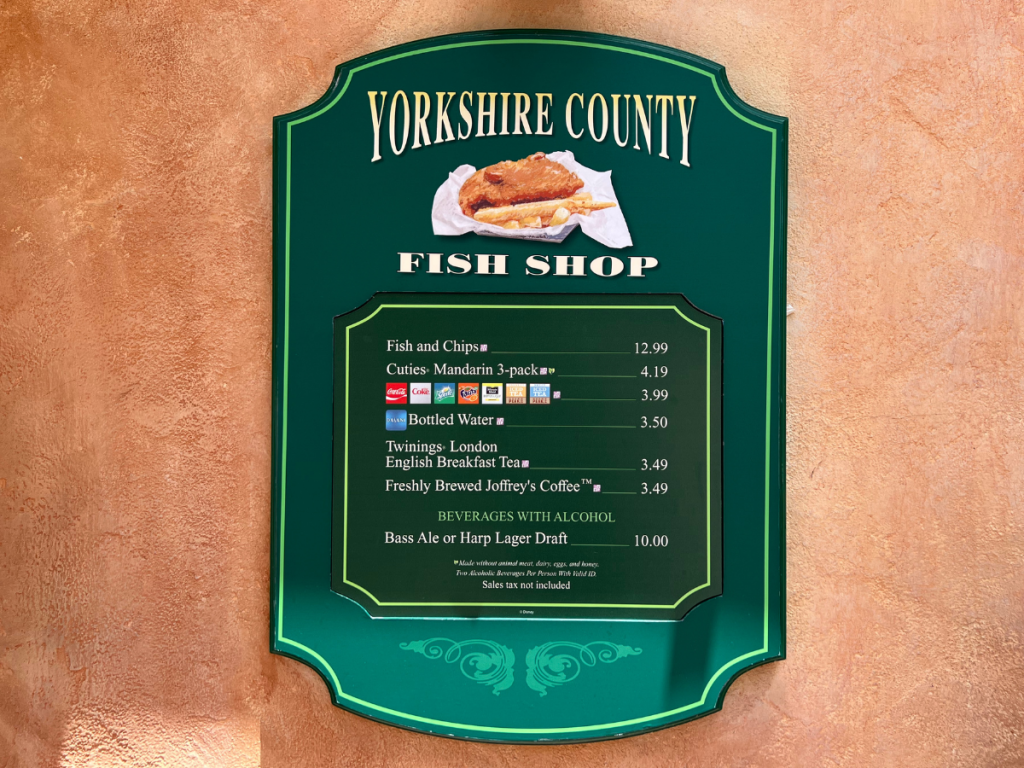 Menu
Entrée
Fish and Chips – $12.99
Snacks
Cuties Mandarin 3-pack – $4.19
Chips – $3.99
Beverages
Assorted Fountain Beverages – $3.99
DASANI Bottled Water – $3.50
Freshly Brewed Joffrey's Coffee Regular – $3.29
Twinings of London® English Breakfast Tea – $3.29
Beer
Harp Lager (Ireland) – $10.00
20-oz Draft – This classic Irish Pale Lager has a pleasant buttery-sweet malt aroma, crisp and dry, with a smooth finish
Smithwick's Irish Ale (Ireland) – $10.00
20-oz Draft – A refreshingly balanced blend of mild hops, sweet malt, and roasted barley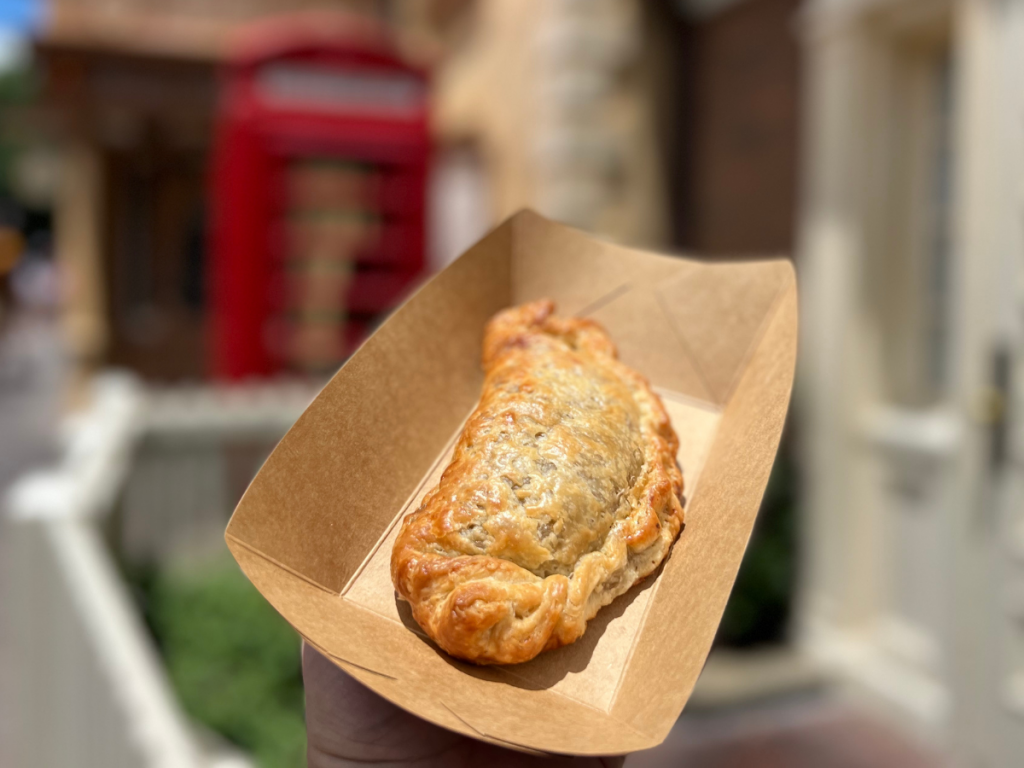 Map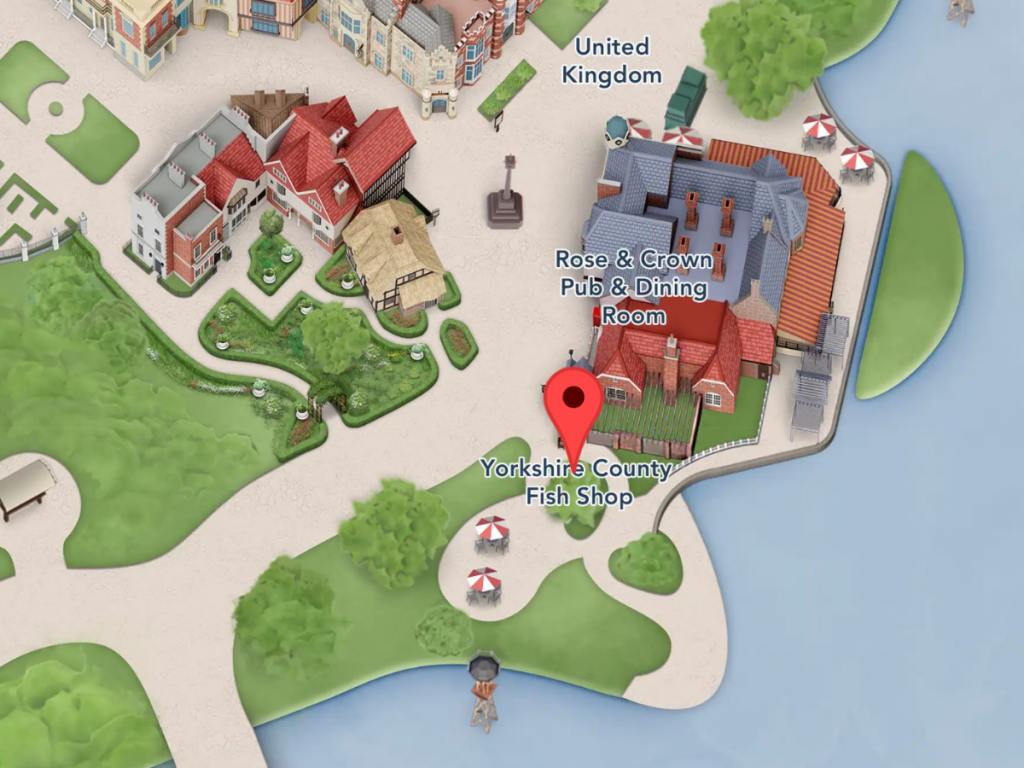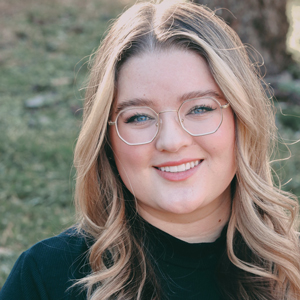 Written by
Emily Murray
Contributing Writer
For as long as Emily can remember, Disney has played a huge role in her life. Her infatuation with Disney resulted in many hours spent rewatching Toy Story and creating multiple powerpoints to convince her parents to book yet another vacation to the "Most Magical Place on Earth". In 2015, Emily followed one of her dreams and moved to Orlando, Florida where she spent just over five years working for the mouse in three separate roles. Emily is passionate about writing and using words creatively and concisely. She loves to make others laugh and hopes to sprinkle a little bit of magic into everything she does.