Currently, there are eleven countries featured in EPCOT's World Showcase, but additions to the park have constantly been rumored over the years. There's room for about six more nations in World Showcase, so it would be awesome to see Disney make some additions over the coming years. EPCOT's 39th birthday is coming up on October 1st, so let's take a look back at some of the proposed World Showcase pavilions that were never built. 
Israel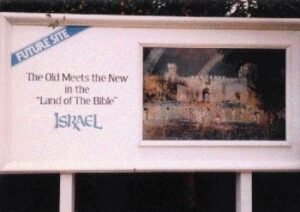 This planned pavilion was actually advertised on billboards back when EPCOT first opened. It was going to recreate ancient Jerusalem and would have featured a courtyard stage, as well as an open-air restaurant. But Israel's ongoing security issues led to the pavilion eventually being cancelled. 
Equatorial Africa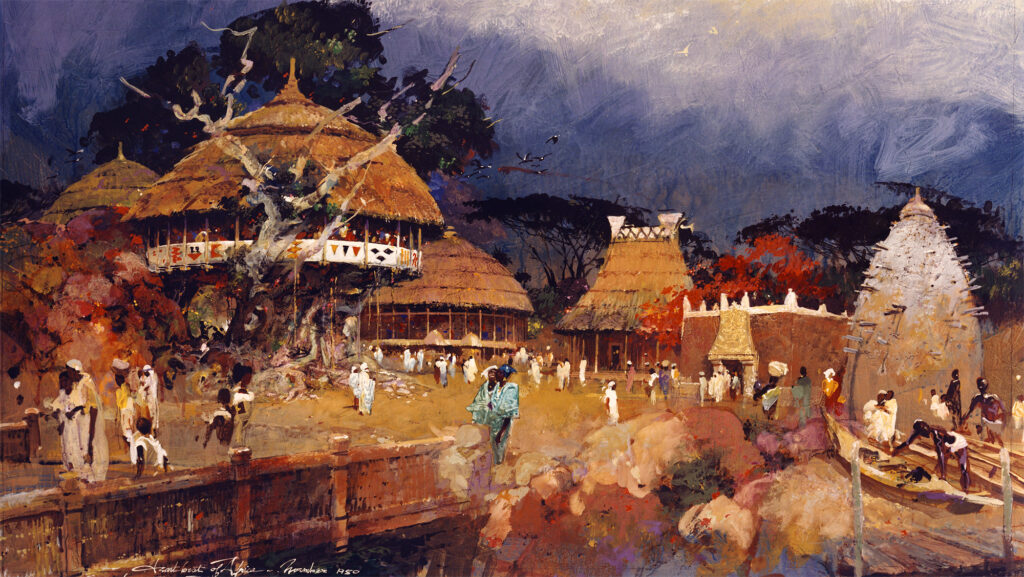 This is another unbuilt pavilion that was advertised and it was intended to open in 1983. Equatorial Africa was going to be placed between China and Germany, which is now home to the African-inspired Outpost, and would have featured two shows (one live stage show and another filmed movie).
Alex Haley, the author of Roots, worked with Disney as an adviser and was going to narrate one of the pavilion's shows. Since Equatorial Africa encompassed several countries, Disney assumed the cost for the pavilion would be split among the represented nations. However, political unrest in the region made it difficult to secure support and funding. A South African-based company did offer to sponsor the pavilion, but Disney turned them down because they didn't want to be associated with the apartheid regime in the country at the time.
Soviet Union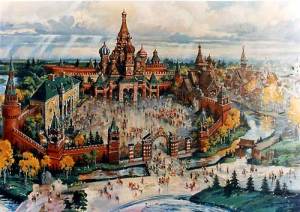 It may be hard to believe nowadays, but during the Phase II expansion of EPCOT, a Russian-themed pavilion was proposed. It was going to showcase the Kremlin in Moscow, as well as the famous St. Basil's Cathedral. However, after the breakup of the Soviet Union in the early '90s, the pavilion was cancelled. 
Costa Rica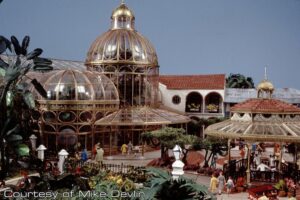 One of the earliest proposed pavilions was going to represent Costa Rica. An open-air market would have a quick service restaurant and would be decorated in Spanish colonial-style architecture. The main attraction of this pavilion was going to be a crystal greenhouse that contained tropical plants, luscious waterfalls, and exotic birds that would represent the natural beauty of the nation. 
Spain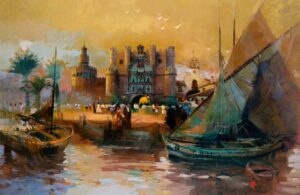 During the Phase II expansion of EPCOT, Spain was proposed as a World Showcase pavilion. The feature restaurant would serve tapas and sangria. There would also be two attractions, a movie highlighting the nation's landmarks and a dark ride showcasing the country's traditions and culture. 
Switzerland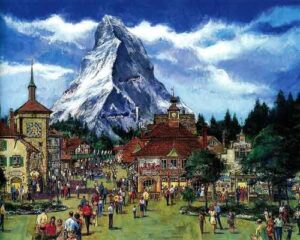 The Switzerland pavilion was really led by Disney's desire to build an east coast version of the Matterhorn Bobsleds attraction. Disney was in negotiations with the Swiss government for a while, but in 1987 those negotiations fell apart and Disney wasn't able to secure funding from a commercial sponsor. 
Iran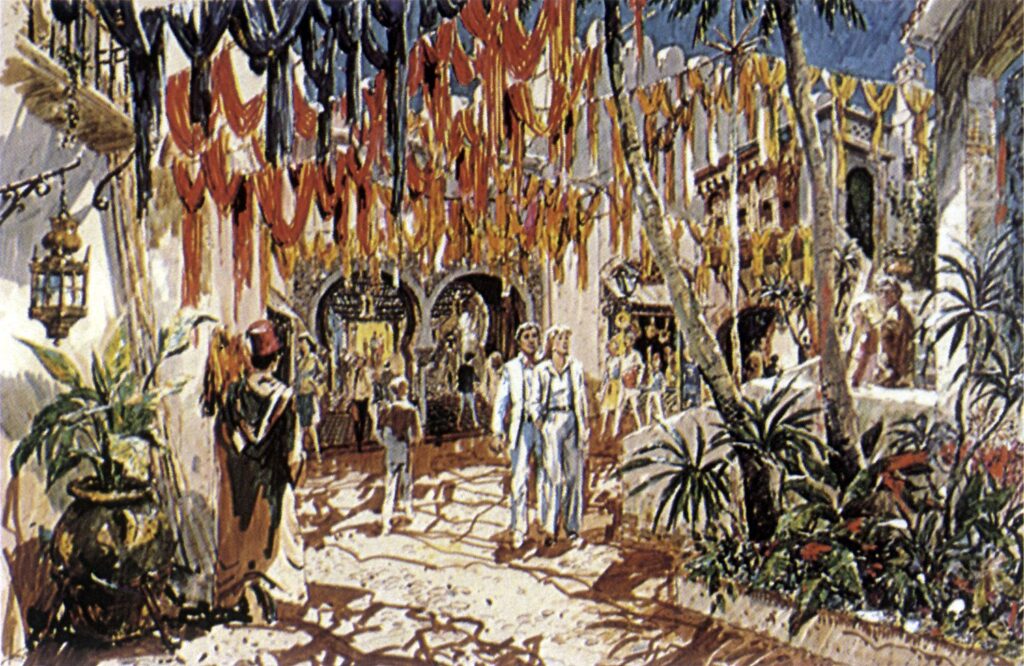 Before EPCOT even opened, Iran was intended to be featured in World Showcase. The pavilion would have hosted a dark ride through Persian history, as well as a bazaar-style shopping plaza. However, the Shah of Iran was overthrown in 1979, which led to the cancellation of an Iran Pavilion at EPCOT. 
Denmark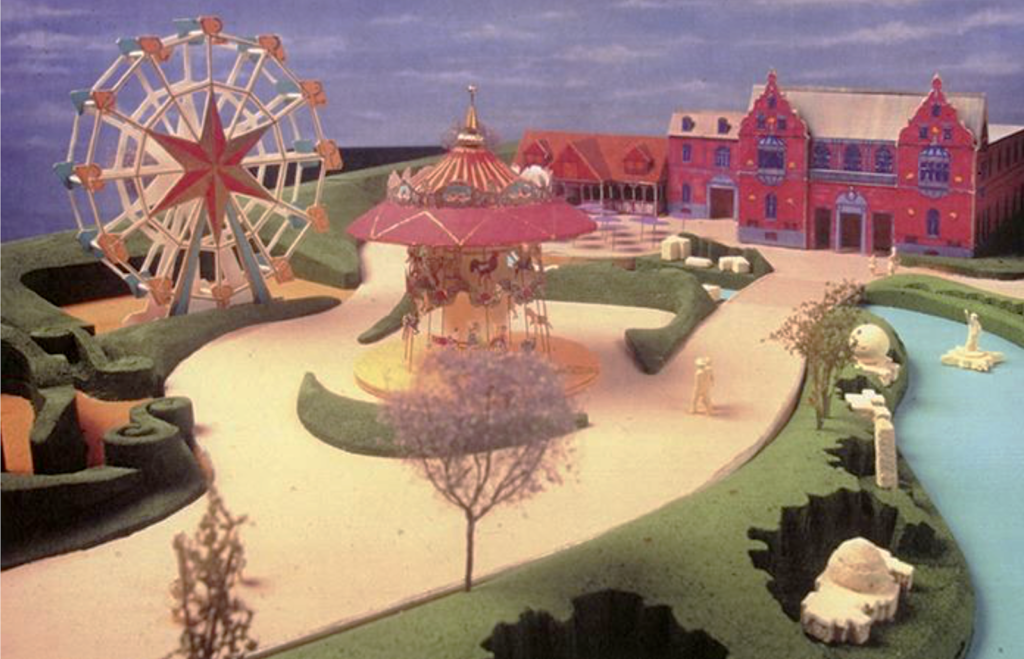 In the mid-1990s, Disney was looking for new nations to bring to EPCOT, and one of the front-runners was Denmark. One attraction would have been a recreation of Tivoli Gardens, which inspired Walt Disney's concept of Disneyland. Also within the pavilion would have been a carousel, a Ferris wheel, and a LEGO-themed boat ride. 
United Arab Emirates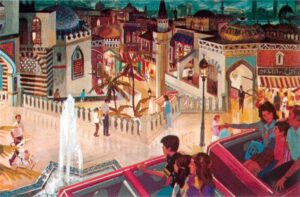 In the late 1970s, the early concept art for World Showcase included a pavilion representing the United Arab Emirates. This pavilion would have featured a magic carpet ride and a show exploring how the Middle East shaped the development of early civilizations and advances in science. It would have been cool to see how Disney would transform a Florida theme park into an Arabian desert. 
Venezuela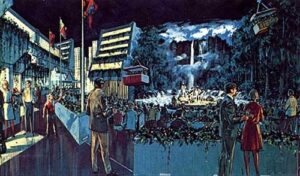 In the early '80s, Disney announced plans for a Venezuela pavilion, which would have brought South America to EPCOT. The headliner attraction was going to be an aerial tram ride through a lush rainforest. Also in the pavilion would have been a large waterfall and a high-rise built onto the side of a cliff. However, negotiations with the Venezuelan government fell through. 
Which of these nations would you like to see represented in World Showcase? Or is there a different country you would like to see built? Tell us your thoughts in the comments!
Written by
Erika Lucas
Contributing Writer
Erika has lived in Orlando her whole life, so she was practically raised at Walt Disney World. While in college, she worked for Disney in roles ranging from character attendant to VIP tour guide. Nowadays, she spends her days planning her next trip to the parks or dreaming about setting sail on another Disney Cruise.