When you're on vacation, do you ever get a longing for a home-cooked meal? Many amusement parks are known for having only burgers and hotdogs, but here at Walt Disney World, there's an abundance of places to eat that make you feel like you're home with a delicious meal!
50's Prime Time Diner
If you are looking for a home-cooked meal, what's better than a meal made by family? Well, maybe not your actual family, but at 50's Prime Time Diner, the Cast Members act like they're part of your family. At this Disney's Hollywood Studios restaurant, individual dining rooms themed to look like a family kitchen or dining room from the 50s where they serve American comfort food. If you genuinely crave that homemade meal, A Sampling of Mom's Favorite Recipes is a perfect choice! The dish includes pot roast, fried chicken, meatloaf, and all the fixins. Other dishes like Cousin Harold's Vegetable Garden and Grandpas Jean's Chicken Pot Pie will make you feel right at home.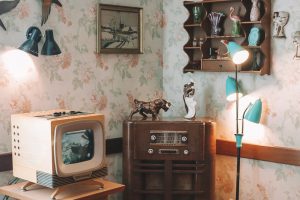 Hoop Dee Doo Musical Revue
The Hoop Dee Doo Musical Revue will have you asking your server for more chicken! If you have a big appetite, go to Fort Wilderness Campground to head to this restaurant for buckets and skillets of American comfort food. Hoop Dee Doo has a show that you can enjoy while eating and singing along with your group. With endless food, you can look forward to fried chicken, smoked BBQ pork ribs, macaroni and cheese, mashed potatoes, mixed greens, baked beans, fresh-baked cornbread, coleslaw, and, to end your meal, strawberry shortcake. Additionally, this location includes unlimited red or white sangria and draft beers!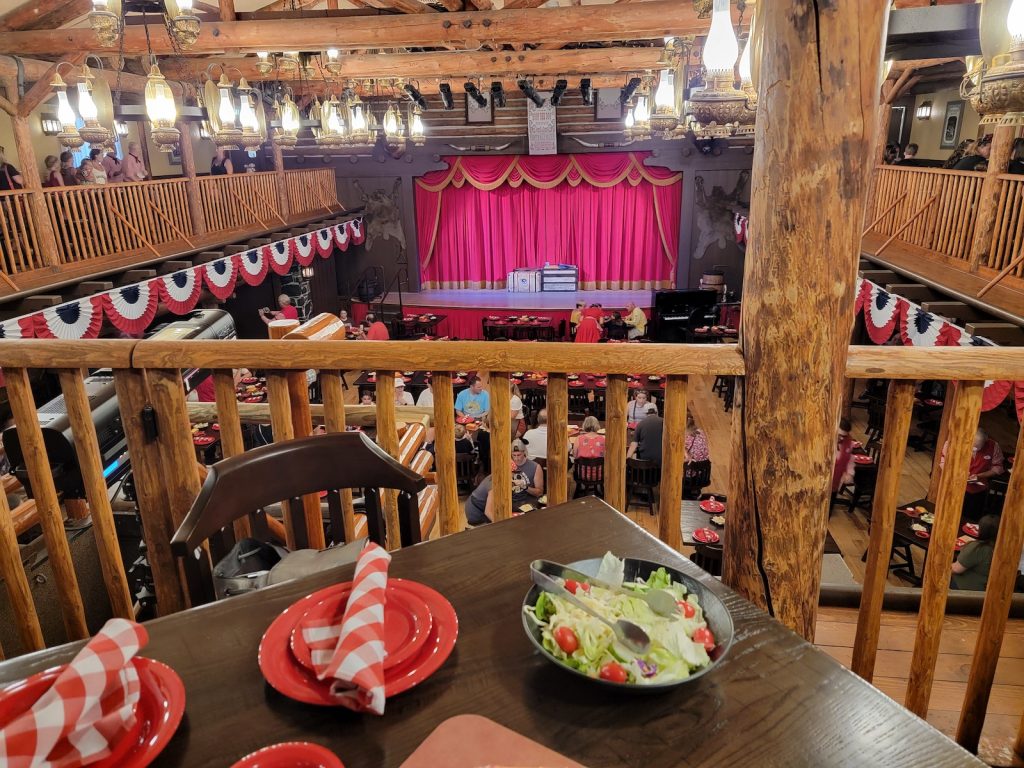 Liberty Tree Tavern & The Diamond Horseshoe
If you love a good holiday feast, Liberty Tree Tavern and The Diamond Horsehoe are the places for you! Both restaurants are located at The Magic Kingdom in Liberty Square. The food served here is American Family Style, which means you can request more food if you'd want another round of the items. In the Patriots Platter, you can find an array of comfort food like roasted turkey, oven-roasted pork, pot roasts, mashed potatoes, macaroni & cheese, seasonal vegetables, and herb stuffing. You'll want to save room for some delicious Oooey Gooey Toffee Cake at the end of your meal.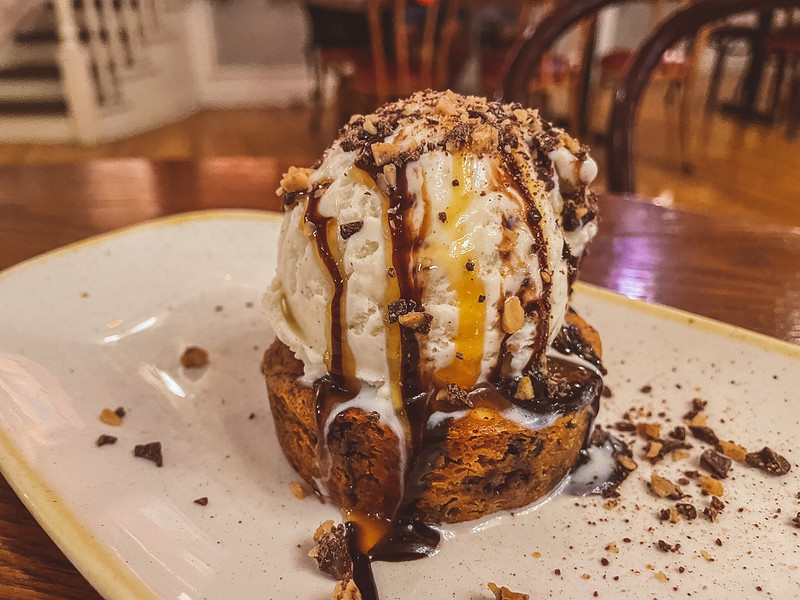 Olivia's Cafe
At Olivia's Cafe, found at Old Key West, you get that feeling of home with their made-from-scratch kitchen and menu. Olivia's being at a DVC Resort, the Cast Members here greet you with that warm hello, saying, "welcome home". The main dish Olivia's Cafe is famous for is the Southernmost Buttermilk Chicken. The chicken is paired with fluffy mashed potatoes, southern gravy, and green beans. Additionally, the meals here come with delicious made-from-scratch biscuits that are nice and warm. Olivia's Cafe is open for brunch and dinner, so you can find a fine meal here any time.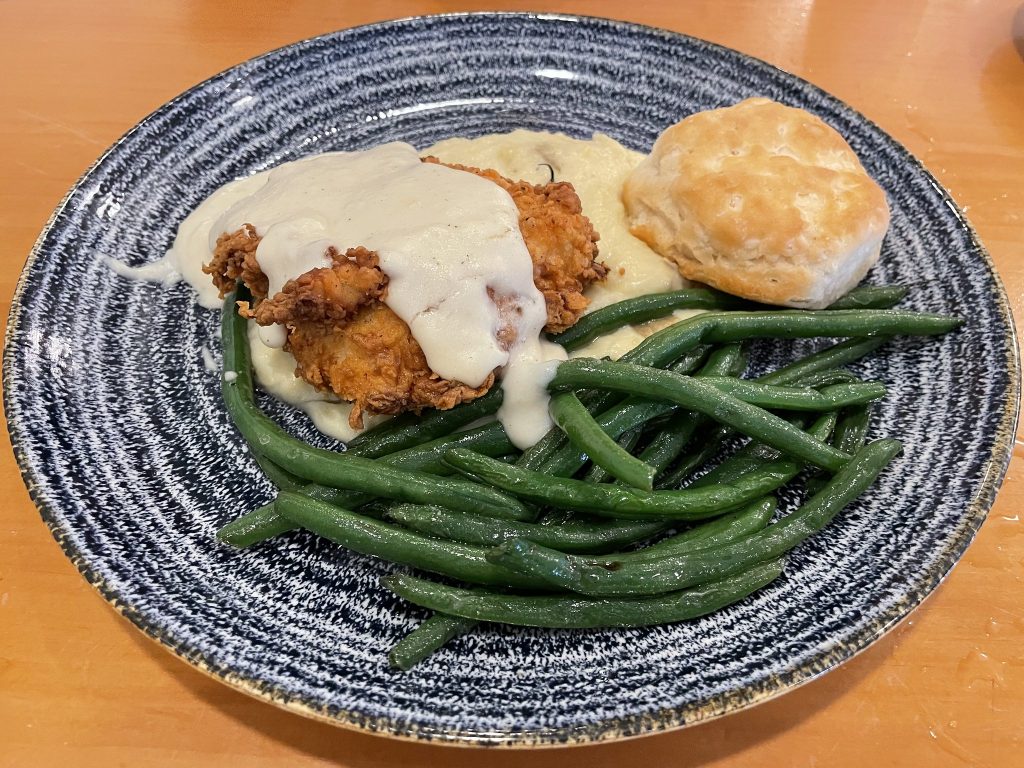 What is your favorite meal at Disney World? Let us know in the comments!
Written by
Bobby Asen
Contributing Writer
Bobby has a strong passion for Walt Disney's stories and the Disney Parks. From taking vacations to the parks, to being an Annual Passholder, to working as a cast member for seven years at Magic Kingdom, his passion for Disney continues to grow. After visiting every Disney Park in the world, Bobby knew he wanted to share his experiences and his love for Disney in his writing.