Disney's Animal Kingdom is full of engaging and entertaining activities for visitors of all ages. Whether you are there for the unique attractions, educational experiences, fantastic food options or a combination of all three, you'll find plenty of enjoyment in spending a full day at this park. When planning your daily itinerary, you may notice on the park map a section that is situated apart from the rest of the immersive lands named Rafiki's Planet Watch.
In order to arrive at Rafiki's Planet Watch, guests must utilize the Wilderness Express Train that departs approximately every ten minutes from the Harambe Station. Upon arrival, visitors can enter the Affection Section, which allows up-close and personal interactions with domesticated animals, or head to a building named Conservation Station. Let's explore all there is to do inside of this spot at Disney's Animal Kingdom.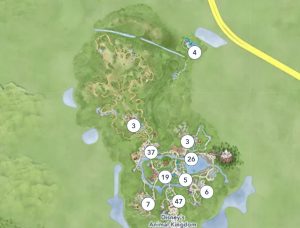 View Amphibian, Reptile and Invertebrates
After viewing many large animals on the Kilimanjaro Safari, check out some smaller crawling ones at Conservation Station. Situated safely behind glass windows, you can observe spiders, snakes, and scorpions among others!
Visit the Meal Prep Station
While many animals at Disney's Animal Kingdom roam freely in their habitat and are able to find their own food, many are still supplemented at various times of the day. Since there are so many different species, meal preparation is a large job and guests can see cast members at work at the Nutrition Center inside of Conservation Station.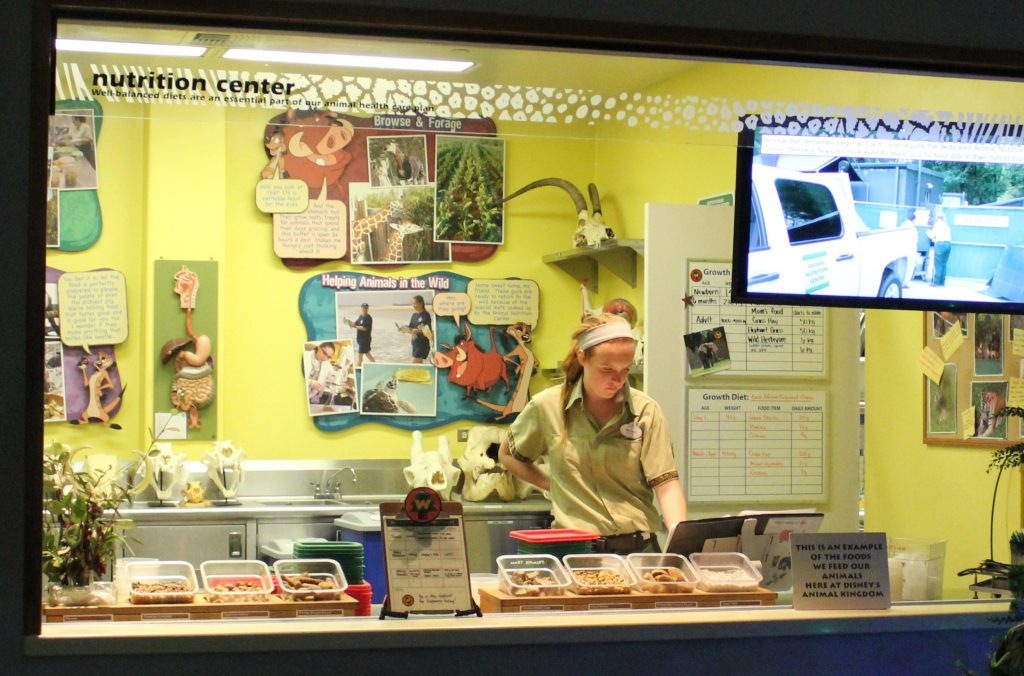 Veterinary Treatment Room
Peek inside the veterinary treatment room where an animal goes when it needs a check-up or medical assistance with an injury or illness. Point out the equipment available and, if you're lucky, watch an animal receive care from the highly trained cast members.
Science Center
There are always special projects in the work behind the scenes at Disney including at Disney's Animal Kingdom. See scientists at work on their current projects and receive answers to your questions from nearby cast members.
The Animation Experience
The Animation Experience provides guests with the opportunity to learn about an animal species of an animated Disney character and subsequently follow live step-by-step instructions to illustrate the character given by real a Disney animator. Guests may learn about a species of mouse before learning to draw Mickey or lions before sketching Simba. Featured characters rotate on a regular basis making each visit to the Animation Experience unique!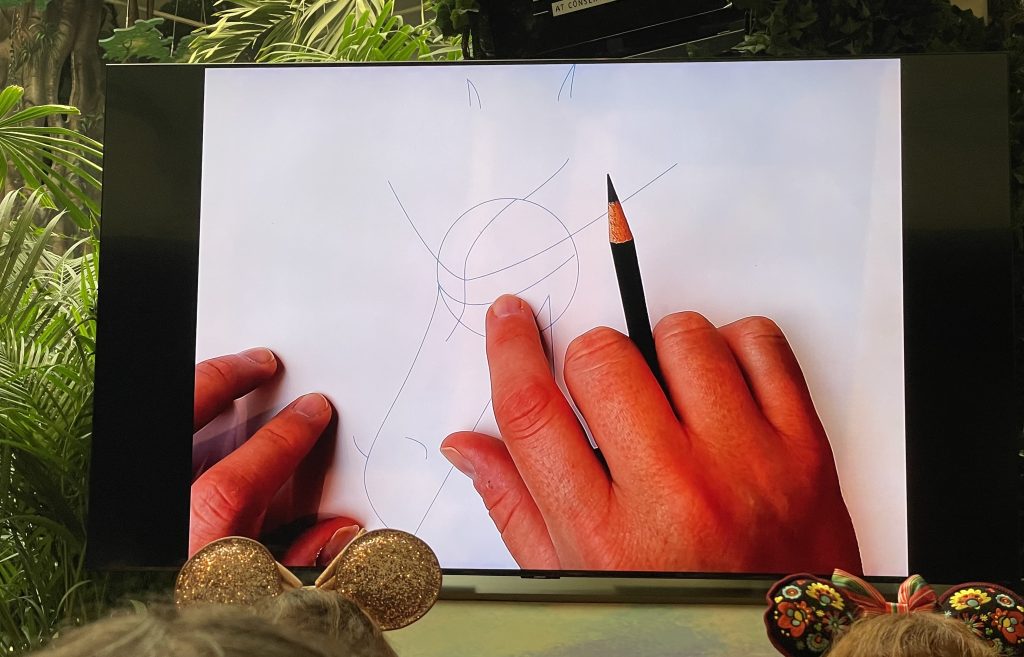 Wilderness Explorer Stops
If a member of your travel party is collecting Wilderness Explorer badges, you will find various opportunities to collect badges inside of Conservation Station. Learn about recycling, nutrition, and, of course, conservation, among other topics!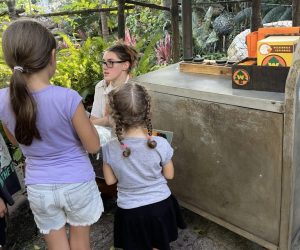 With so many other things to enjoy at Disney's Animal Kingdom, you may wonder if it's worth your time to explore offerings over at Rafiki's Planet Watch. If members of your travel party are interested in learning more about reptiles, animal habitats, and/or learning how to draw a Disney character from a real Disney animator, I strongly suggest building a visit to Conservation Station at Rafiki's Planet Watch into your day at Animal Kingdom. Have you ever been inside of Conservation Station? Which is your favorite thing to do inside of this building? Let us know in the comments below!
Featured Photo by Steven Miller (CC BY 2.0)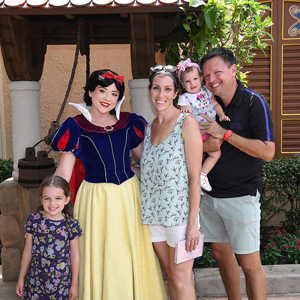 Written by
Shelley Wehler
Contributing Writer
Shelley is a stay-at-home mother of two girls living outside of Charlotte, North Carolina. Her love of all things Disney has grown even more as she sees the magic come alive through the lens of her young daughters. She spends her free time keeping up with the latest in Disney news and daydreaming of her next trip to the parks!