Are you a Disney obsessed family planning to spend Halloween at home this year? Due to the COVID-19 pandemic, many families are choosing to forgo their normal spooky holiday traditions for a quieter at home experience with their loved ones. 
Last week we shared a video of DVC Shop's Lincoln and Rachel whipping up a batch of Disney Halloween Crispy Rice Treats along with five other Disney-themed Halloween recipes. Since Halloween is just around the corner, here are a few more simple Disney Halloween treat recipes the whole family will love.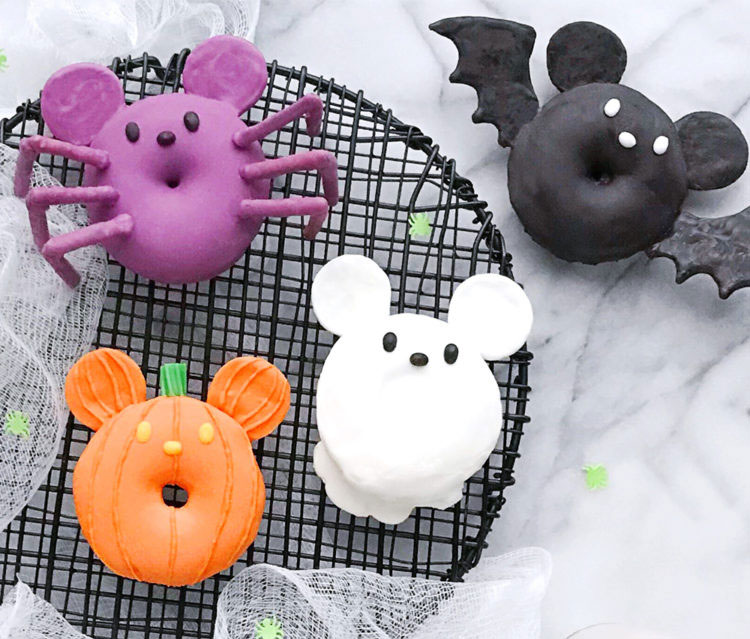 This one may seem like a bit of a tough recipe, but these simple donuts are made from cake batter and are actually quite simple to whip together. The most time consuming part will be decorating your donuts like your favorite Disney Halloween themes.
What You'll Need
Donut pan
1 box cake mix
1 teaspoon vanilla extract
1 cup water
1/4 cup vegetable oil (plus more for candy melts)
1 large egg
Large and small zip-top bags
Kitchen scissors
Toothpicks
Lavender, black, white, orange, and yellow candy melts
Green licorice
Pretzel sticks
Want to try your hand at these adorable donuts. Click here for the full recipe.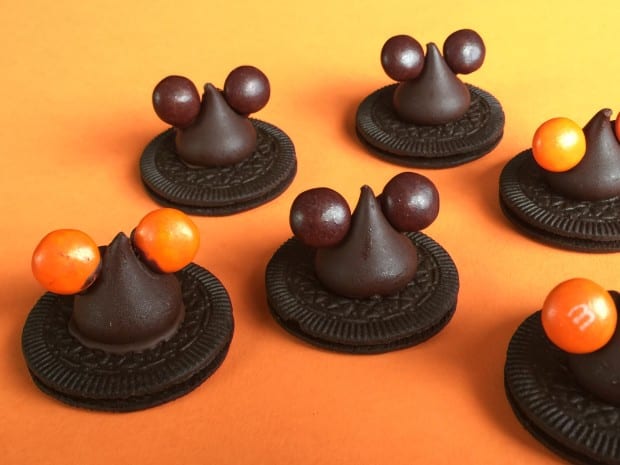 If you're like me and you want maximum cuteness but have minimum time to devote to making said cute treats, you'll love these Mickey Witch Hat Cookies. These clever little witch hats will put a smile on everyone's face, even yours since they are so easy to make and only require three (yes, three) ingredients and a couple of kitchen tools.
What You'll Need
Oreo Cookies
M&M's Candies
Hershey's Chocolate Kisses
Ziploc Sandwich Bag
Sharp Knife
If you're ready to try these no bake, no mix, no trouble cookies, click here for the instructions.
Do you walk by Disney's Candy Cauldron whenever you're at Disney Springs and look through the window memorized by the gorgeously decorated candy apples? If you said yes, then watch the video above to learn from the pros how to make your very own Witch Minnie apples for your Halloween at home this year.
What You'll Need
Apples
Caramel
Marshmallows
White and milk chocolate
Colored sugar
A small handful of candies (for decoration)
An optional candy mold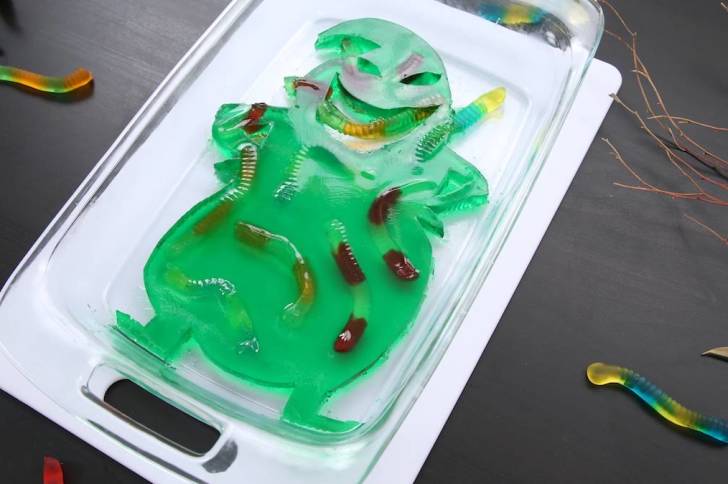 Ah, the versatility and simplicity of jello! While this jello mold might look tough to recreate, its actually quite simple. Just a few cuts of a knife and you'll have your very own icky, creepy and delicious Oogie Boogie for your Halloween celebration.
What You'll Need
2 1/2 cups water
2 packs gelatin
Frozen gummy worms
Click here for this super easy ghoulish recipe.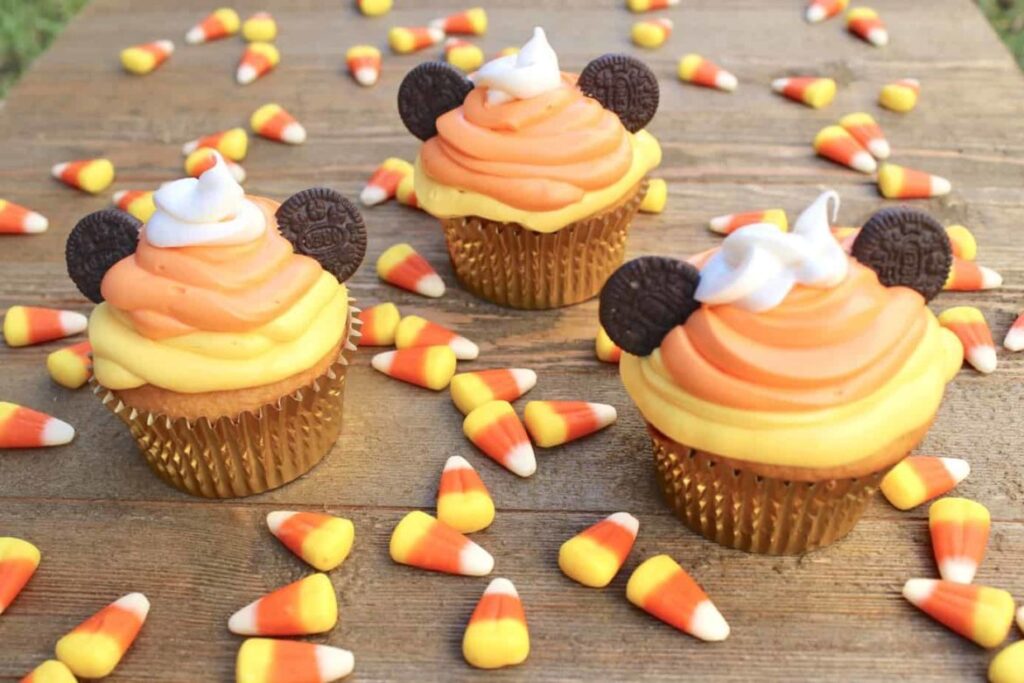 The recipe for these cute treats can be as easy or as tough and you want to make them. You could make the cupcakes and decorate them from scratch. You could buy cake mix and ready made icing. Or, you could even just buy cupcakes at your local supermarket and spend a little fun time with the kids decorating these to your heart's content. Whichever method you opt to go with, the whole family is bound to love these yummy, Disney-themed treats.
What You'll Need (if you choose option 2 above)
Mini Oreos
Vanilla Icing
Orange Food Coloring
Yellow Food Coloring
One Box of Yellow Cake Mix
Required Ingredients of Cake Mix
Gold Cupcake Liners
Click here for the instructions and full recipe to get started.
These simple Disney Halloween treat recipes are bound to be a hit with the whole family. Whichever recipe you choose and however you decide to celebrate Halloween this year, be sure to stay safe and have a terrific time with your loved ones.
Katherine Rand
DVC Shop Editorial Team