Television shows often allow us to experience worlds and situations that are vastly different from our own. Other times, TV shows can be extremely relatable, especially when they are about a family going to Disney World! Kids of the 90's might be familiar with the sitcom rite of passage known as the "Disney Episode". In these episodes, your favorite TV family has scored a vacation to Disney for one plot driven reason or another. Of course, there are usually many goofs and misadventures along the way in these TV episodes filmed in the Disney Parks.
The Beginning Of Disney World In Sitcoms
The Walt Disney Company and television have had a long history which truly started when Walt Disney announced his idea for Disneyland on Walt Disney's Disneyland on ABC in 1954. The Disney trip trope first appeared on the show Blossom in 1993 after CEO Michael Eisner said shows could film at Disney if the company approved of the episode's storyline.
Disney sought out these partnerships in an effort to attract more guests to their parks. What is better advertising than Uncle Jesse having a grand time on Dumbo? Many of these episodes occurred prior to Disney's acquisition of ABC, but it is possible that they were a stepping stone to that merger.
Over the years there have been many TV shows that feature a "Disney Episode," from
Here are 5 of the best times sitcom families found themselves at Disney World, The Most Magical Place on Earth in an episode filmed at the Disney Parks.
Full House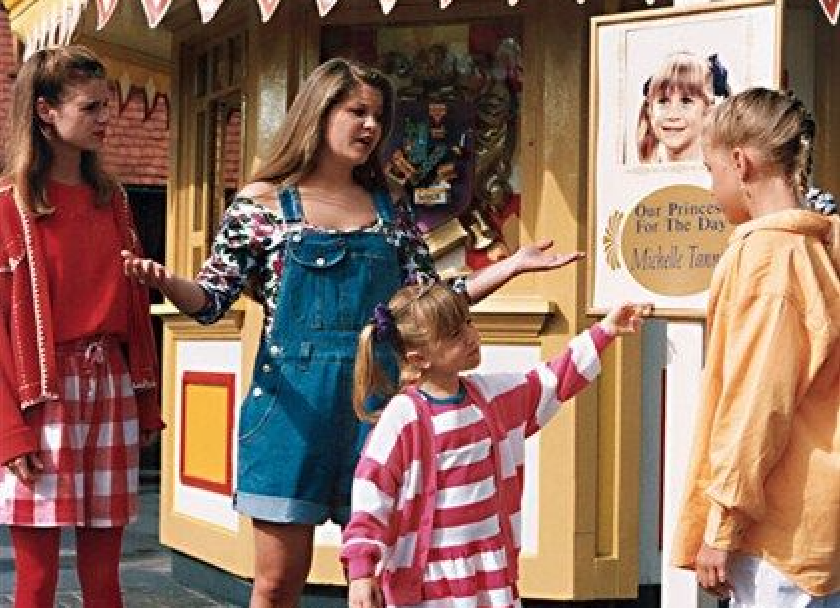 The Tanner gang's two episode long trip to Walt Disney World is the upper crust of "Disney episodes". When Jesse and the Rippers are scheduled to perform at Disney, the whole family (and even Kimmy Gibbler) take the opportunity to tag-along. When the Tanners realize that they all have different expectations for their trip, they decide to split up and the mayhem begins. A botched proposal, a lost "Princess of the day", and a shark incident are just a few of the events that cause the Tanners to have a very wild vacation.
When DJ begins to miss her boyfriend, Steve, she thinks she is seeing him all over the Magic Kingdom. She even thinks Aladdin is Steve which is a super meta plot point because Scott Weinger, the actor who portrayed Steve, voiced Aladdin in the animated films!
Boy Meets World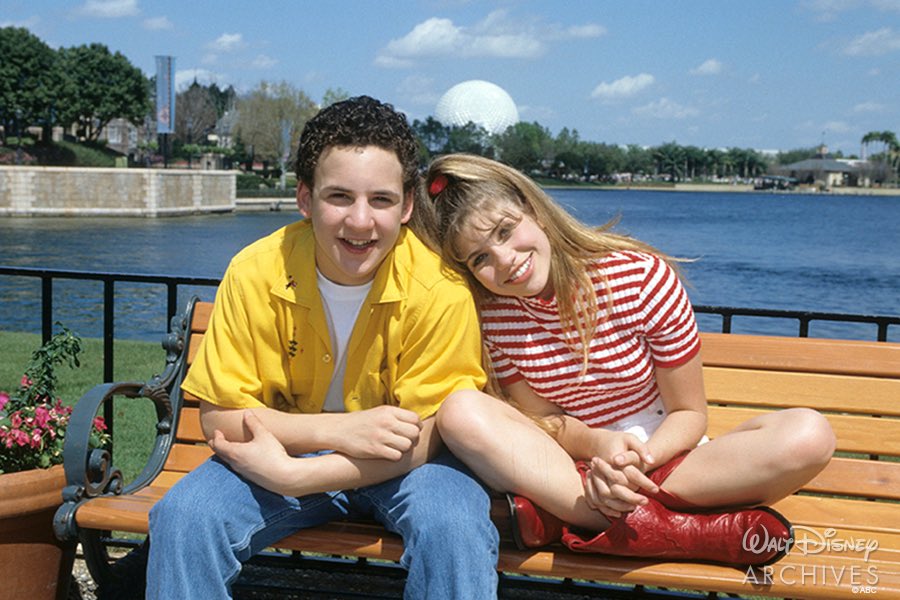 Boy Meets World also took Eisner up on his offer and filmed an episode at the Disney parks in 1996. This episode, titled "The Happiest Show on Earth", combines the magic of Disney with the struggles of young love. In an effort to win Topanga back, Cory enlists his best friend Shawn to secretly follow her on her trip to Walt Disney World. Cory jumps through many hoops around the parks in his pursuit of Topanga and even makes friends with a heart-broken dolphin.
The episode culminates with perhaps one of the most iconic reunions in television history. As the EPCOT fountain dances behind them, Cory and Topanga seal the deal with a kiss.
Family Matters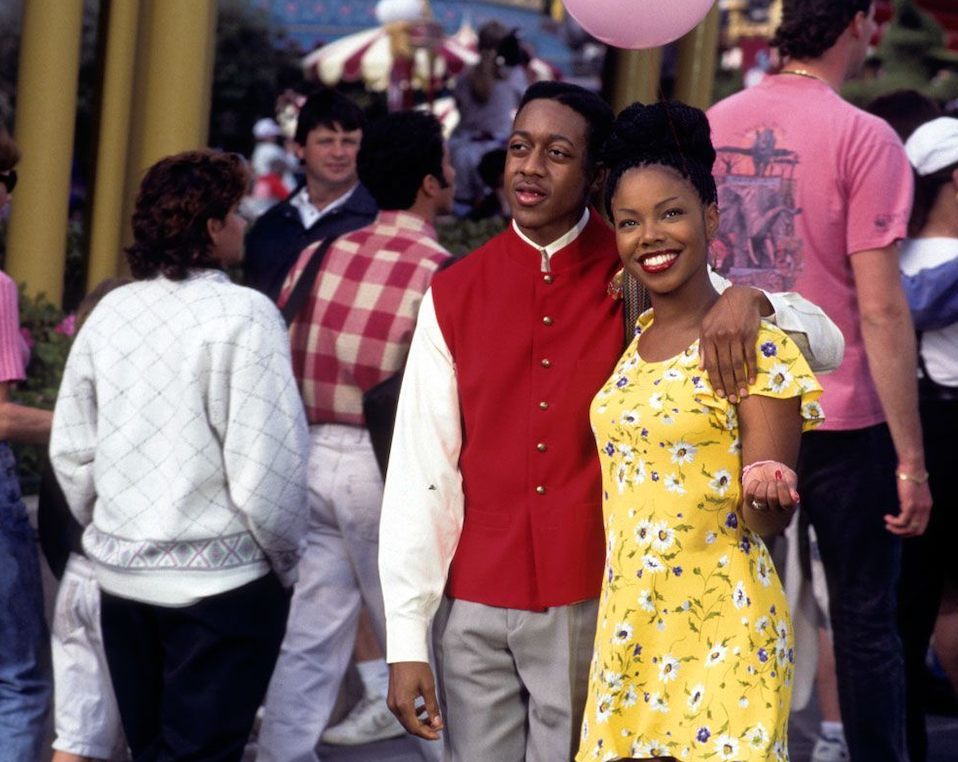 In "We're Going to Disney World", Urkel generously invites the Winslows to join him on a trip to Disney World which he won in a contest. Thanks to a possibly intentional glitch with Urkel's transformation chamber, his alter ego Stefan makes an appearance and makes a rash proposition to Laura.
Carl is really having the time of his life at Disney and even considers accepting a job offer in Orlando while Eddie somehow ends up in Canada on his way to join the family. Steve's girlfriend, Maya, worries about him and heads to Florida to check on him.
The Middle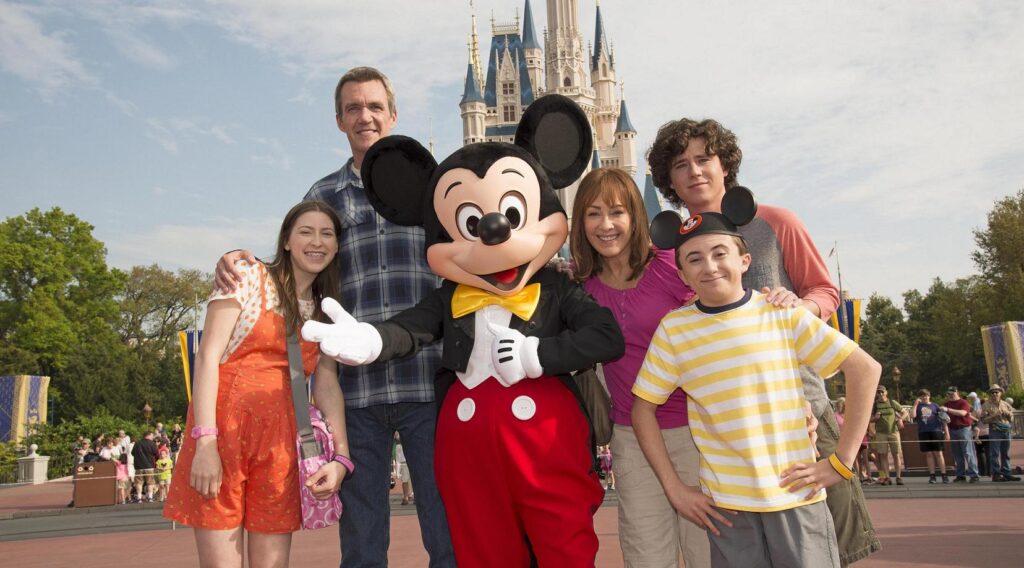 In this season 5 two parter, the Hecks road trip to Walt Disney World after Sue, you guessed it, won the vacation in a contest. On the drive, Brik begs the family to take a detour to meet his new "girlfriend" and Axl stresses about the status of his first year of college final grades. When they arrive in Orlando, the Hecks realize that their tickets are actually for Disneyland ending the episode on a cliffhanger.
This small wrinkle is ironed out in the beginning of the second episode, which is also the season finale. The Hecks' time in the parks is a mix of magic and misfortunate which makes it perfectly fit the formula of a classic Disney episode.
Black-ish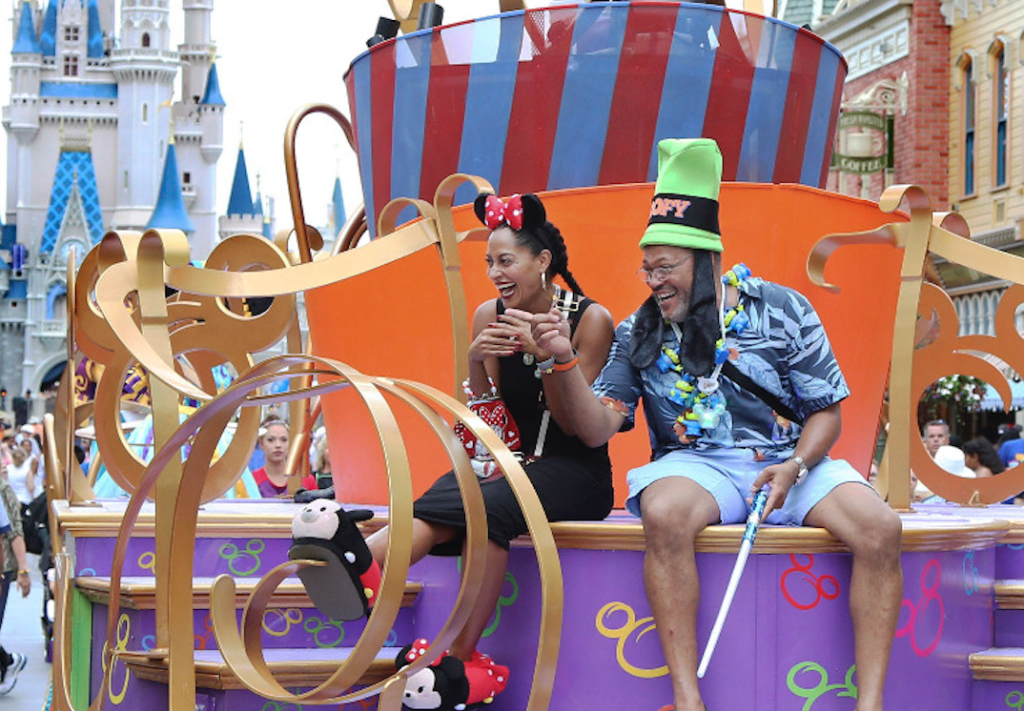 In an effort to give his kids the vacation he never had, Dre books an extravagant trip to Walt Disney World. The Johnsons are joined by a tour guide cast member named Cody and are treated to some VIP treatment. This nonstop access to the FastPass lines starts to go to some of their heads.
While most of the family has fun on the rides, Pops, Ruby, and Pregnant Rainbow take advantage of park hopping and go on their own Disney adventure. Even though the trio continues to complain about the heat, humidity, and crowds, they certainly found some magic aboard a parade float.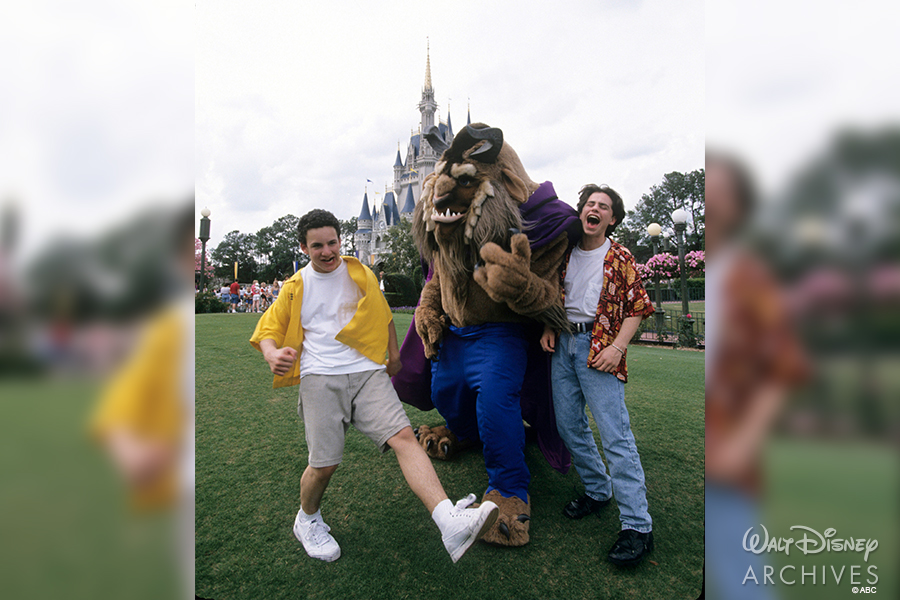 While sometimes irrelevant to the overall plot of a show, Walt Disney World episodes are filled with fun, magic, and nostalgia. By partnering together, Disney and TV networks successfully advertised the Disney Parks while also creating iconic television episodes.
Do you have a favorite TV "Disney Episode"? Did watching these TV episodes filmed in the Disney Parks make you want to return to Disney World? Share your comments below.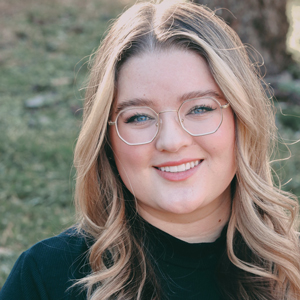 Written by
Emily Murray
Contributing Writer
For as long as Emily can remember, Disney has played a huge role in her life. Her infatuation with Disney resulted in many hours spent rewatching Toy Story and creating multiple powerpoints to convince her parents to book yet another vacation to the "Most Magical Place on Earth". In 2015, Emily followed one of her dreams and moved to Orlando, Florida where she spent just over five years working for the mouse in three separate roles. Emily is passionate about writing and using words creatively and concisely. She loves to make others laugh and hopes to sprinkle a little bit of magic into everything she does.