If you have a Disney vacation on the horizon, then you're probably starting to plan your days at the parks and what restaurants you want to dine at. But packing for your trip is also an important aspect of vacation planning, even though it may not be the most fun. We're here to make things a little easier by giving you our packing recommendations, and which items are best left at home.
What to Pack:
Sunscreen: No one wants to come home from vacation looking like a lobster, which is why I recommend lathering on the sunscreen. Apply some before you leave for the day, but make sure you carry a bottle with you (in a Ziploc so it doesn't spill in your bag!) This way you can reapply it later in the day. I use Neutrogena Ultra Sheer, which I love because it doesn't feel sticky on your skin and doesn't smell like typical suntan lotion.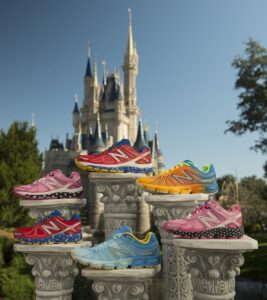 Comfortable Shoes: The type of footwear that's considered comfortable is going to vary from person to person, so this category is kind of broad. Personally, I have to wear supportive sneakers to the parks, or my back and knees are going to start hurting. Bring whatever kind of shoe is most comfortable to you and you can't go wrong. I would also recommend bringing a second pair of comfy shoes with you as back up, just in case you get caught in the rain and your favorite pair gets wet. If you'd like to see our list of the most comfortable shoes to take to Disney World, you can read our article on the subject here: What Are The Best Shoes To Wear At Walt Disney World Theme Parks?
Reusable Water Bottle: Of course, Dasani water bottles are sold throughout the parks, but I highly recommend bringing an insulated water bottle from home. In doing so, you're able to refill the same bottle through the day and it stays cold much longer, plus you'll save money (and help save the environment) along the way. There are water fountains throughout the parks, but you can also get water for free from any quick-service location.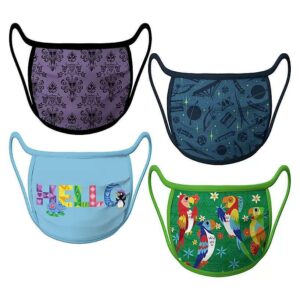 Masks: As of right now, masks are required in all indoor locations at Walt Disney World and Disneyland for guests ages two and up, so it's important to remember to pack a few masks. Anytime I visit the parks, I carry at least two masks in my backpack, just in case I lose one or it gets dirty. I would also recommend bringing a few paper masks with you because if those get lost or ruined you won't feel bad about it.
Portable Charger: In recent years, your smart phone has become more and more important to planning your day at Disney. The My Disney Experience app is used for mobile ordering, joining virtual queues, making dining reservations, and much more, so your smart phone is kind of your lifeline. But all of this activity can quickly drain your battery, so I highly recommend bringing a portable charger with you (and of course, make sure it's fully charged before you leave for the day). I love the cylinder-shaped chargers that are a little bigger than a tube of lipstick. They're lightweight and easily fit into a small backpack or fanny pack.
Disney Accessories: The best part about packing for a Disney vacation is getting together all of your Disney accessories, like Mickey ears, magic bands, and pin trading lanyards. For me, this is when my trip starts to feel real, and the excitement revs up. Of course, if you forget any of your Disney items at home, it's not the end of the world because you can always purchase some from a merchandise location. But it's a ton of fun to plan your outfits ahead so that you have Minnie ears and a magic band to match each day.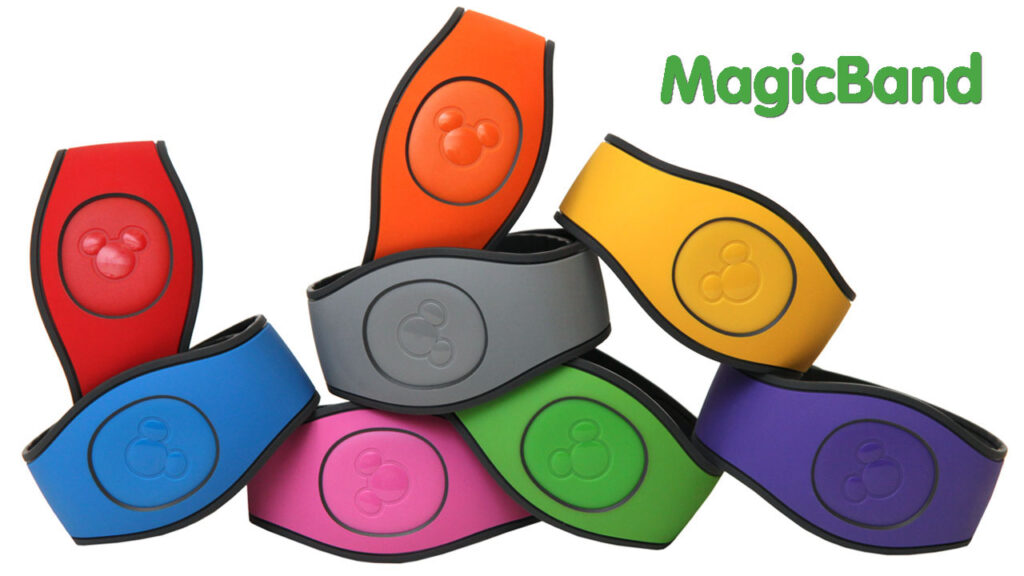 What to Leave at Home:
Banned Items: There's a long list of items that are prohibited at Disney parks, which can be found on their website. This list includes weapons (real or toy ones), illegal drugs, drones, skateboards, wagons, large tripods, folding chairs, and selfie sticks. If you're contemplating bringing something with you think may fall into one of these categories, I would recommend leaving it at home. Otherwise, Disney security is going to confiscate it at the gate and give you a return ticket to pick it up on your way out. When in doubt, leave it at home!
It might surprise you that some everyday items are not allowed! Learn some shocking items that aren't allowed in Disney World theme parks by reading our article: 15 Everyday Items You Can't Bring Into The Disney Parks.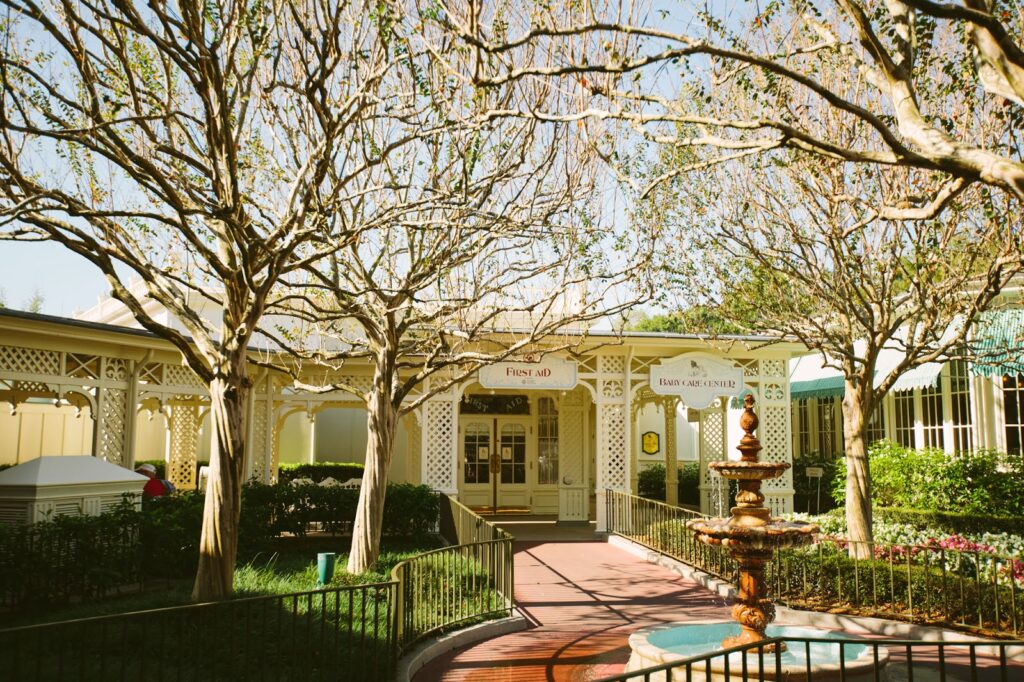 First Aid Kit: Running around the theme parks all day can feel like an Olympic sport, so you may think you need to bring basic first aid items with you. However, all of the Disney parks have a First Aid location that is open to guests every day from park open to park close. The friendly nurses at First Aid can administer over-the-counter medicines, band-aids, gauze, and other basic items. Of course, if you have any prescriptions, remember to pack those because Disney does not have a pharmacy on site.
Bug Repellant: Central Florida is known for their mosquitoes, but you won't find very many at Walt Disney World. If you are worries about insects, then you can ask guest relations or the front desk at your resort for bug repellant, which they will gladly give you for free. There's no need to bring any from home when Disney has it on hand!
Towels: Beach towels can take up a lot of room in your luggage, so it's best to leave them at home. If you need towels for the pool, then you can ask for more from housekeeping and some of the resorts even have towels available out by the pool. Either way, there's no need to bring your own.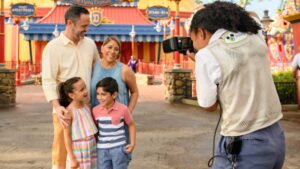 Heavy Camera Equipment: Nowadays, I don't even feel the need to bring a camera with me to the parks because my phone takes better pictures. If you have a camera from home that you'd like to bring, you definitely can, but I would suggest leaving any heavy camera equipment or accessories at home. It can take up a lot of room in your luggage and it'll be tedious to carry around the parks. Plus, every Disney park has Photopass photographers that will gladly take pictures for you.
Are any of these items on your Disney packing list? Are there any others that are a must-have on your vacation? Tell us in the comments!
Written by
Erika Lucas
Contributing Writer
Erika has lived in Orlando her whole life, so she was practically raised at Walt Disney World. While in college, she worked for Disney in roles ranging from character attendant to VIP tour guide. Nowadays, she spends her days planning her next trip to the parks or dreaming about setting sail on another Disney Cruise.