Orlando's annual culinary event, Magical Dining, is back for its 16th year. Over 80 acclaimed restaurants across Central Florida are offering three-course, prix-fix menus for only $37. The event, which began on August 27th, promises that the involved restaurants are taking the necessary precautions to ensure safety during the COVID-19 pandemic. This includes providing open-air seating and takeout options.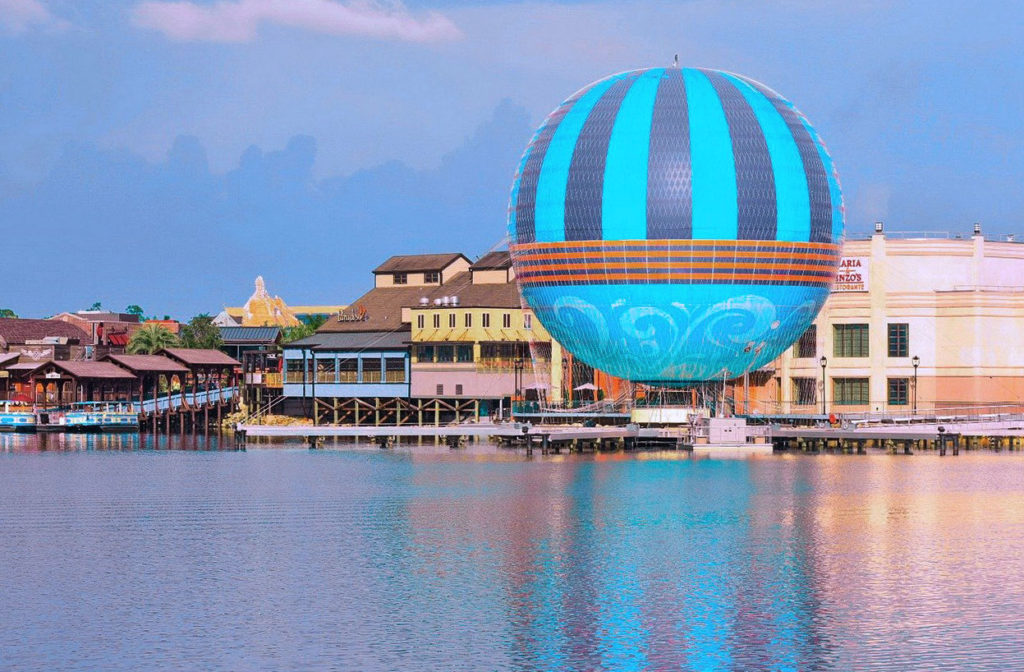 Magical Dining, hosted by Visit Orlando, donates $1 from each meal to local non-profits like Pathlight HOME and IDignity. Pathlight HOME provides affordable housing to low-income and homeless individuals in Central Florida. IDignity assists disadvantaged Central Floridians in obtaining valid photo identification.
Of the participating venues this year, 8 restaurants are located on Disney property. These Disney offerings can be found at Disney Springs, Hilton Orlando Bonnet Creek, the Wyndham, and the Swan and Dolphin Resorts. Here are the 8 restaurants on Disney property that are included in the 2021 Magical Dining Events.
Deep Blu Seafood Grille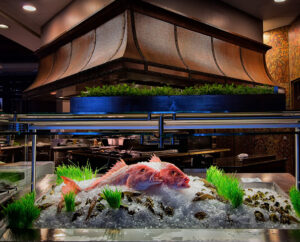 Located at the Wyndham Grand Orlando Resort, Deep Blu Seafood Grille serves fine, fresh seafood with a Southern Twist. The Magical Dining prix-fix menu includes options such as Kabocha Squash Soup, Baby Gem Caesar Salad, Grilled 10oz. Ribeye, Seafood Cioppino, Chocolate Stout Cake, Warm Walnut Apple Bar, and Strawberry Short Cake.
Il Mulino New York Trattoria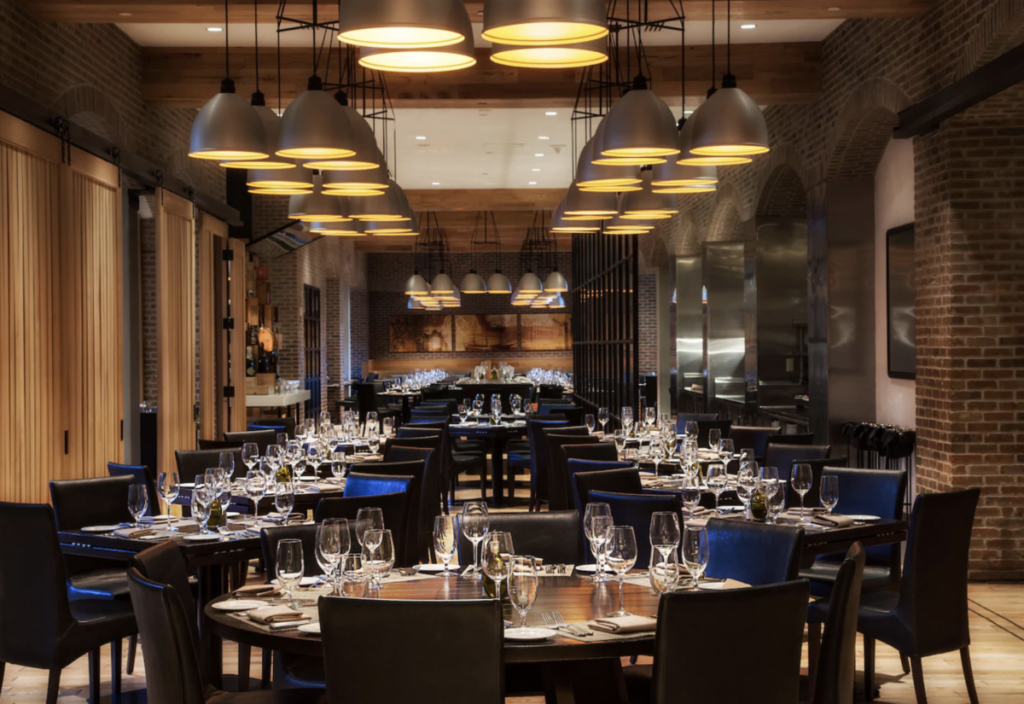 Il Mulino New York Trattoria, an Italian cuisine restaurant, can be found at the Walt Disney World Swan Resort. This venue's Magical Dining menu includes Calamari Fritti, Insalata Caesar, Salmone, Rigatoni con Funghi, Tiramisu, Gelato, and many more.
JALEO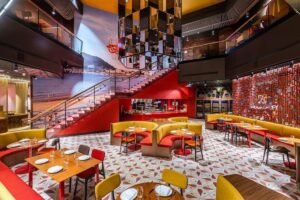 At Disney Springs, JALEO offers an assortment of tapas which are small plates that reflect the rich regional diversity of traditional and contemporary Spanish cuisine. Tapas options at JALEO include Croquetas de Pollo, Pan con Tomate y Queso Manchego, Ensalada Verde, Setas al Ajillo, Butifarra Casera con Mongetes, Flan al Estilo Tradicional, and Pan con Chocolate, to name a few.
La Luce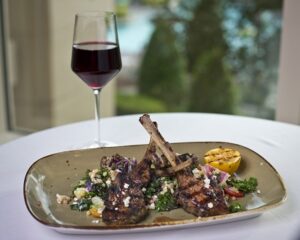 Hilton Orlando Bonnet Creek's La Luce combines Italian tradition with Californian innovation and features a unique approach to freshness and flavor. For Magical Dining, guests can enjoy, Cauliflower Salad, Caprese Salad, Seared Salmon Fillet, Risotto, Tiramisu, Butterscotch pudding, and other delicious options.
Paddlefish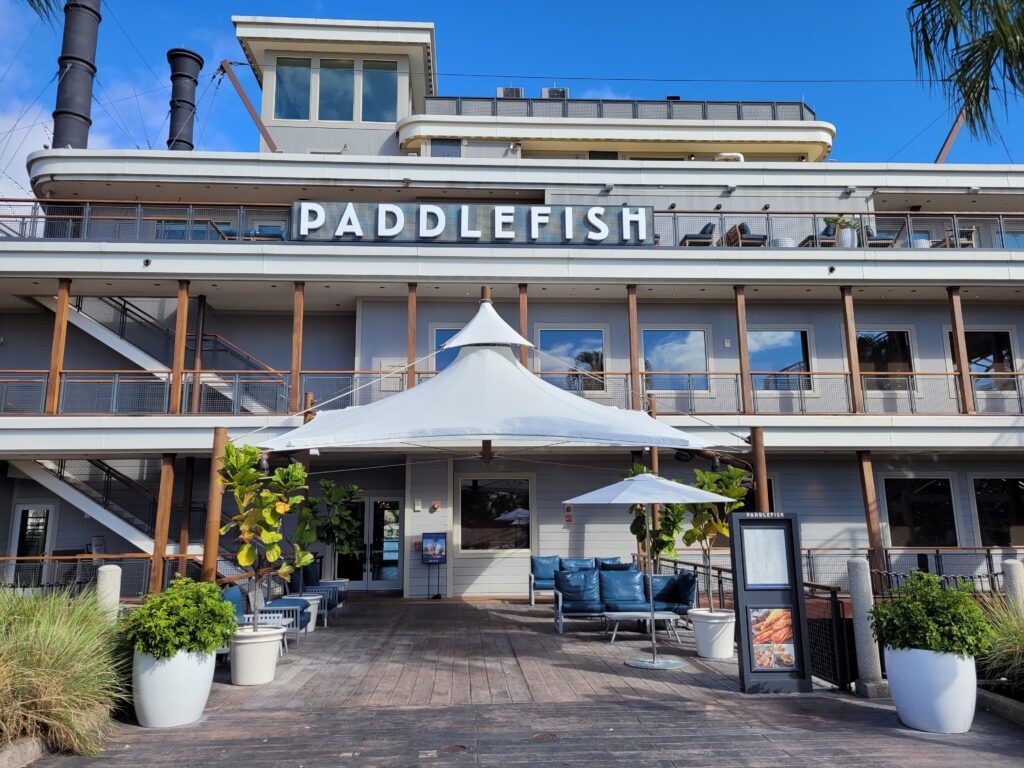 Paddlefish is a seafood-centric restaurant located in a modern steamboat at Disney Springs. Ahi Poke, Fried Green Tomatoes, Shrimp and Grits, Catfish, Key Lime Pie, New York Style Cheesecake, and much more are available on this venue's Magical Dining menu.
Terralina Crafted Italian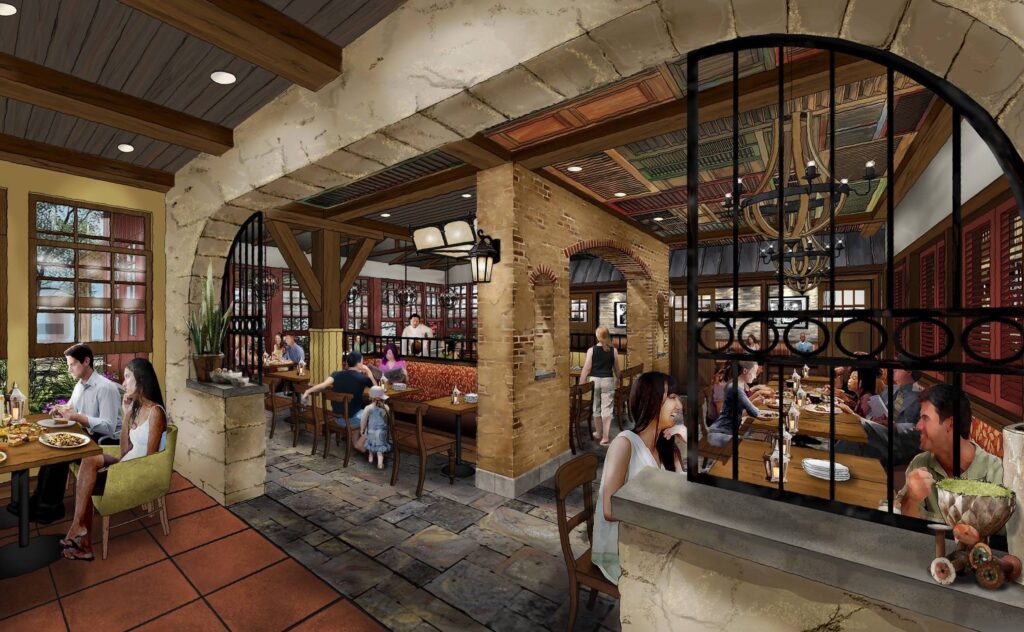 Taking inspiration from Italy's lake district, Terralina Crafted Italian at Disney Springs serves genuine and authentic dishes with its kitchen at the heart of the venue. The prix-fix menu offered during Magical Dining includes but is not limited to Caesar Salad, Meatballs, Chicken Parmesan, Center Cut Pork Chop, Cannoli, and Panna Cotta.
Todd English's Bluezoo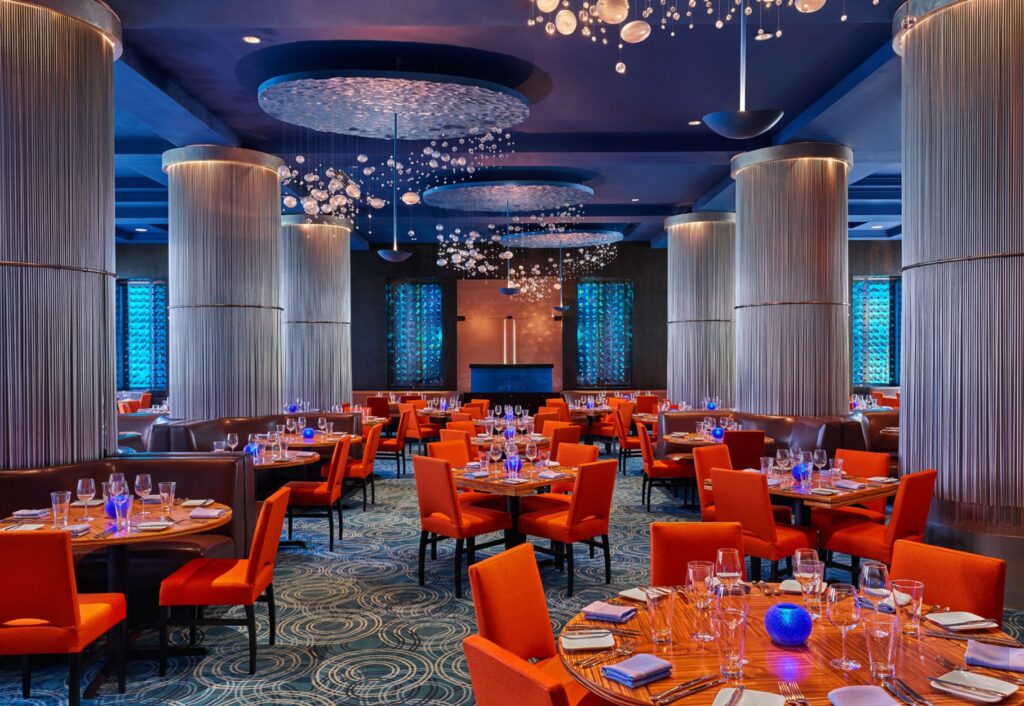 At Walt Disney World Dolphin Resort, Todd English's Bluezoo combines the freshest seafood with coastal cuisines from around the world. Pork Belly Bao, New England Style Clam Chowder, Linguine con Vongole, Crispy Skinned Chicken, Strawberry Angel Food Cake, and Root Beer Float are some of the Magical Dining menu options at this venue.
Wolfgang Puck Bar & Grill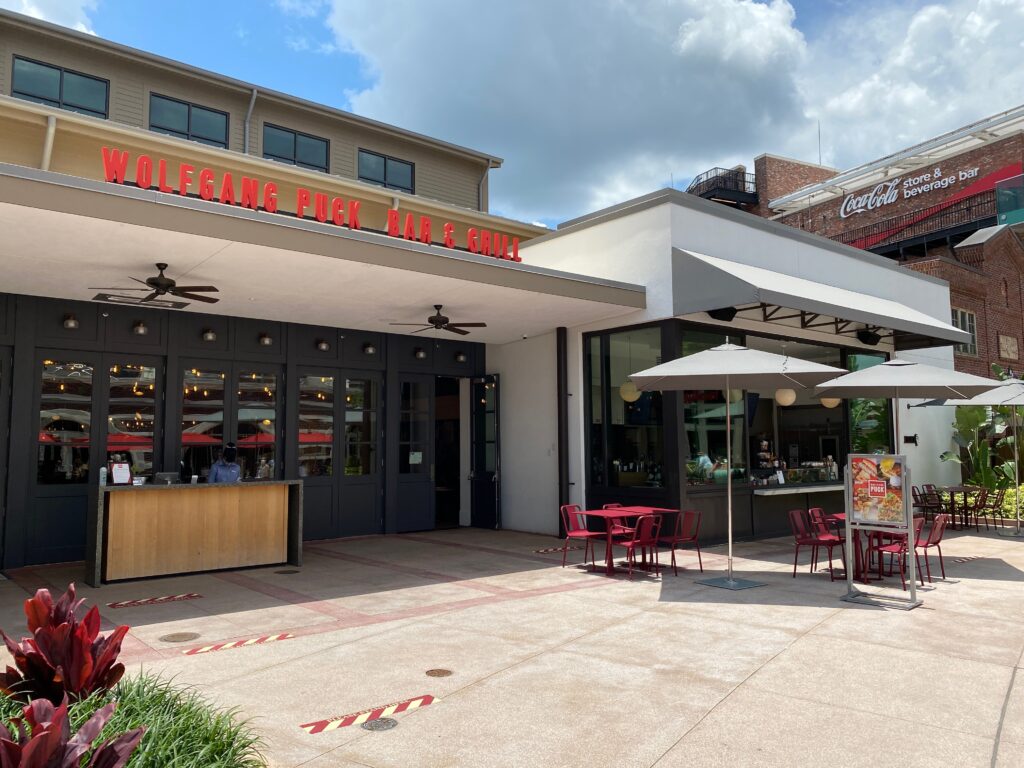 Wolfgang Puck Bar & Grill, located at Disney Springs, modernizes the typical "bar and grill" experience by infusing traditional farmhouse aesthetic and California elegance. On this venue's Magical Dining menu Grilled Bruschetta, Crisp Calamari Fritti, Rigatoni Pasta, Chicken Wienerschnitzel, Spanish Cheesecake, House Made Carrot Cake, and much more can be found.
Enjoy Magical Dining!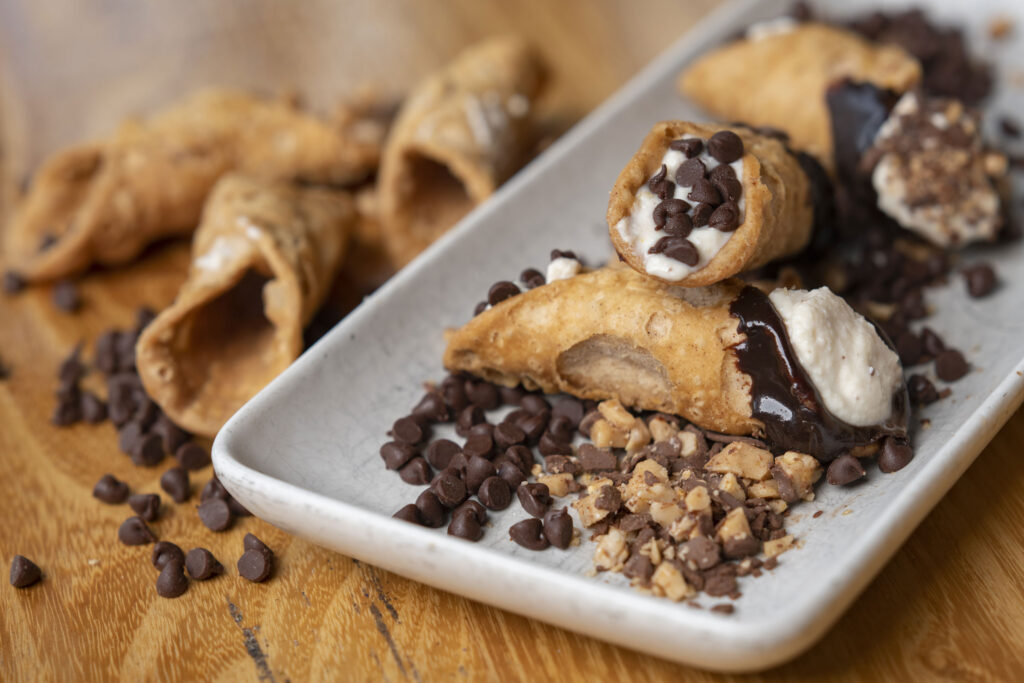 Magical Dining is available now through October 3rd, 2021. Reservations are highly encouraged for Magical Dining but most venues accept walk-ins. Visit MagicalDining.com for all options!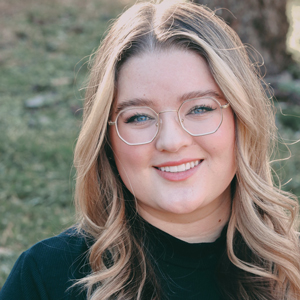 Written by
Emily Murray
Contributing Writer
For as long as Emily can remember, Disney has played a huge role in her life. Her infatuation with Disney resulted in many hours spent rewatching Toy Story and creating multiple powerpoints to convince her parents to book yet another vacation to the "Most Magical Place on Earth". In 2015, Emily followed one of her dreams and moved to Orlando, Florida where she spent just over five years working for the mouse in three separate roles. Emily is passionate about writing and using words creatively and concisely. She loves to make others laugh and hopes to sprinkle a little bit of magic into everything she does.