When you are on your way to Disney for your vacation there will be so many things that you will want to bring with you. It is important to know about the must have items, but maybe even more important to know about the items Disney doesn't allow. Here are 15 things that you can't bring into any of the Disney parks!
Wagons
One of the most common question from those with children is whether or not wagons are allowed inside of Disney. Unfortunately, wagons and stroller wagons are not permitted in any of the Disney parks as of 2019. This was largely in part to issues with the wagons causing congestion in the park walkways.
The only exception to this rule is if the wagon is deemed medically necessary for the child(ren). If that is the case then guests would need to get the wagon tagged by guest services before entering the parks.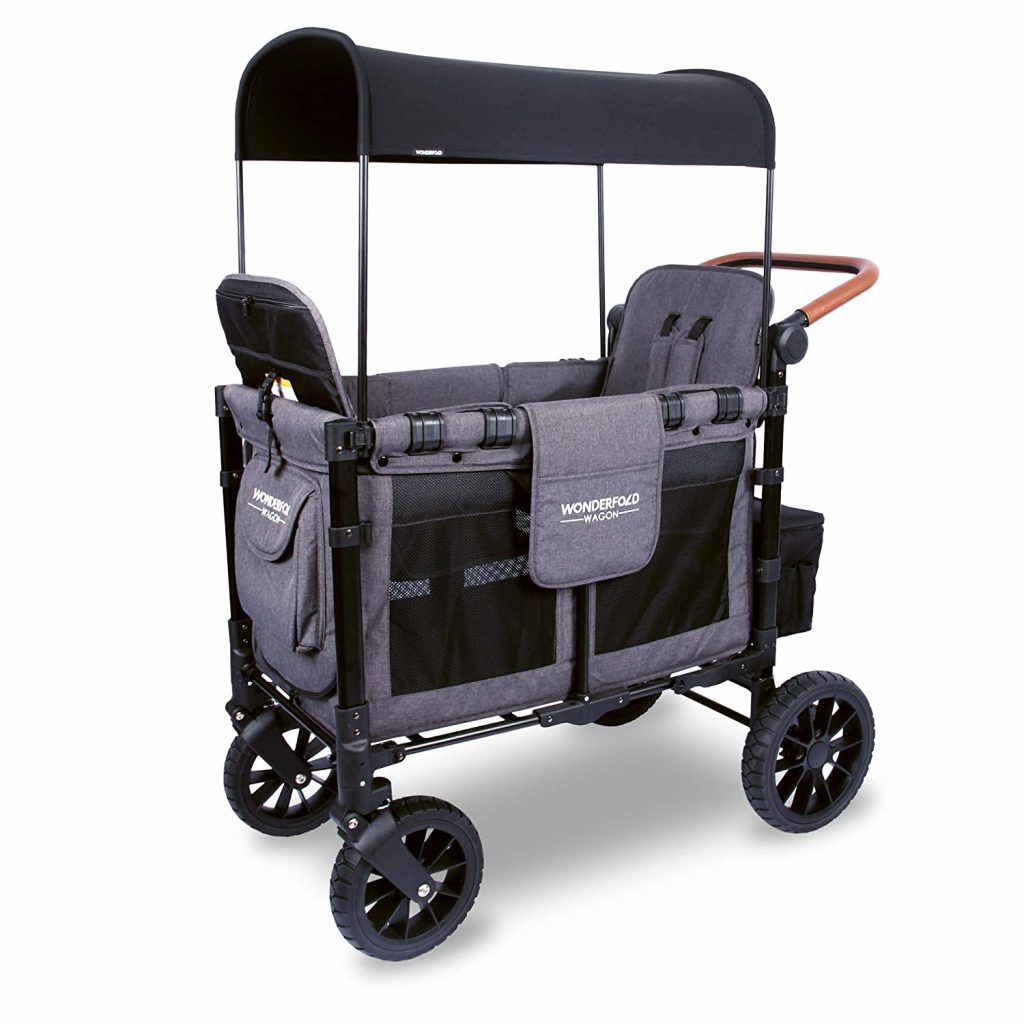 Large Strollers
In addition to wagons, Disney has size limits on the strollers that they allow in. Strollers that are bigger than 31 inches wide and 52 inches long cannot be brought into the Disney parks. This is most likely due to similar congestion issues that the wagons caused.
If you'd like to learn more about stroller tips and restrictions, as well as whether renting a stroller is worth while you can read our article on the subject here: Rent A Stroller Or Bring Your Own? Disney Theme Park Tips.
Alcohol
Alcohol can be purchased in many locations throughout the Disney parks, however, Disney does not allow guests to bring in their own alcohol into the parks. Many dining locations in each park offer alcoholic beverages of some kind, whether that is in restaurants or at various outdoor quick service. The main exceptions are Magic Kingdom and Disneyland Park which only offer alcohol at select sit down restaurants.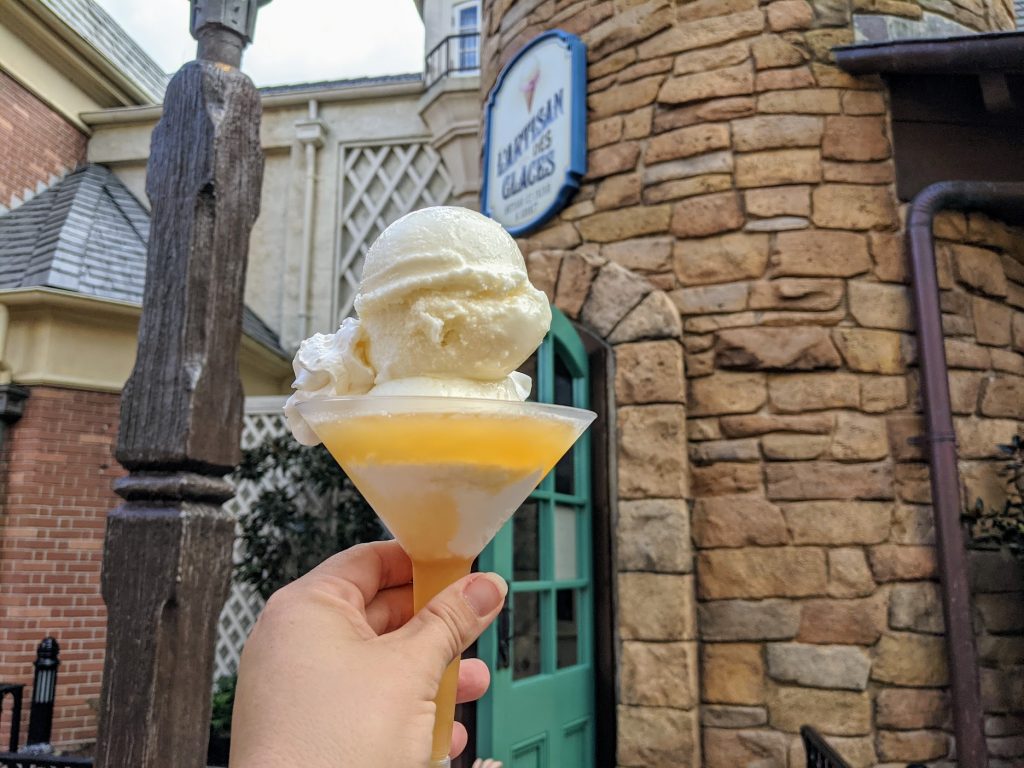 Guests are able to bring alcohol into their Disney Resort or hotel but it will need to stay in the rooms. Guests are also able to bring a bottle of wine to select restaurants in Disney Springs, but be sure to check with the restaurant first if that is acceptable. The restaurants that do allow you to bring your own wine will also charge a corking fee.
Loose Ice
Bringing in food and drinks is completely fine according to Disney's rules, but you'll need to keep those items cool with ice packs. Loose ice is not permitted in the parks, but let me be honest, it wouldn't be very helpful with the Florida sun anyway. Ice packs last much longer and won't leave dripping puddles all over the place.
Costumes
Costumes are another one of those items that are allowed in Disney under specific circumstances. Costumes are allowed for any guest under the age of 14, as long as there is no mask covering the child's face. Guests in the park over the age of 14 are not allowed to don a full Disney character costume in an attempt to avoid any confusion with the actual Cast Members portraying characters in the park.
There are some fun ways that older guests are still able to dress up. Costumes are permitted for those over 14 at Halloween events, also as long as there are no masks that cover a guests' face. In addition, guests are able to participate in what is called Disney Bounding. Disney Bounding involves guests embodying the persona of a Disney character with regular clothes by utilizing colors and accessories. Disney Bounding outfits are completely permitted, since they are not actual costumes.
Toy Weapons
Weapons of any kind, including toy weapons are strictly prohibited in Disney. Disney does sell pirate swords at the exit of Pirates of the Caribbean and Peter Pan knives at Disney Springs. However, there is no guarantee that those items will not be confiscated at the park entrance. Toy guns are never allowed in and will be confiscated. Overall, it is just better to leave those toys at home.
Folding Chairs
Folding Chairs may seem like an amazing solution to crazy long attraction lines and the firework shows. Unfortunately, folding chairs are restricted in the Disney parks and are not allowed inside, no matter how useful they may be.
Selfie Sticks
This one may surprise you, but Selfie Sticks are another item that is not allowed in the Disney parks. You will need to rely only on the length of your arms in order to take a selfie, but you are also able to ask a Cast Member to take a photo for you if there is one around.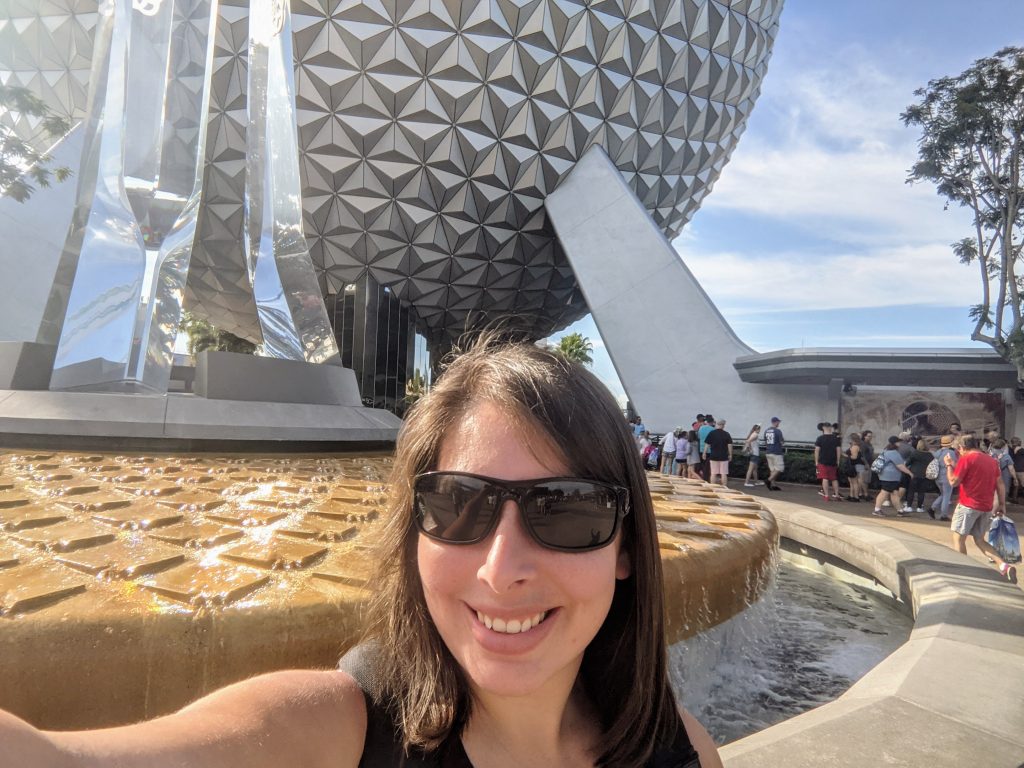 Glass Containers
Bringing your own food into Disney is perfectly acceptable, however it cannot be in glass containers. This rule was put into effect for safety issues, as no one wants to have their little one step on a shattered glass container that fell.
This restricted item is probably restricted for the best. Who really wants to lug around heavy glass containers while they walk 20,000 steps? Be sure to grab some baggies or plastic Tupperware for your snacks instead.
Large or Oversized Bags
If you are planning on heading to the parks before checking into your hotel, be sure to plan ahead of your baggage. Oversized bags are not allowed into Disney. This includes items such as suitcases, large coolers, and any other bag over 24 inches long by 15 inches wide by 18 inches high.
For bags that are smaller than the above dimensions that are still too large to carry around the parks comfortably, you may want to look into renting a locker. Locker rentals are available at all of the Disney parks and water parks.
You can also look into packing minimally for your day in the parks, and be sure that you won't get tagged at the park entrance for an oversized bag.
Large Tripods
Many people like to get videos of the parades or fireworks in the Disney parks, and a steady shot can be pretty spectacular. However, Disney does restrict the size of tripods that guests are able to bring inside the parks. If you want to bring in a tripod, be sure it is not too big. Disney won't allow tripods or monopods that extend over 6 feet or do not fit inside of a bag.
Self Defense Items
Being prepared and safe is always valuable, but when it comes to your self defense items, those will need to stay at home. Just like weapons, items such as mace, pepper spray, and tasers are not allowed on Disney property. No need to worry though, Disney has tons of security throughout the parks and because of that Disney is one of the safest places in the world to be.
Recreational Devices
According to Disney, recreational devices includes the following items:
drones
remote control toys
scooters
skateboards
skates
shoes with built in wheels
bicycles
Basically anything that can be run into other guests on accident are not allowed in the parks.
Fun fact though, you are able to enjoy a scenic bike ride around certain Disney resorts, such as Fort Wilderness! Some even have bike rentals as well.
Noise Makers
Disney parks are known for being loud, but beyond their own voices guests cannot bring any noise makers into the parks. Things such as whistles, megaphones, or horns are not allowed in the parks. Although the Little Mermaid bubble wand from the parks makes quite a bit of noise if we're being honest.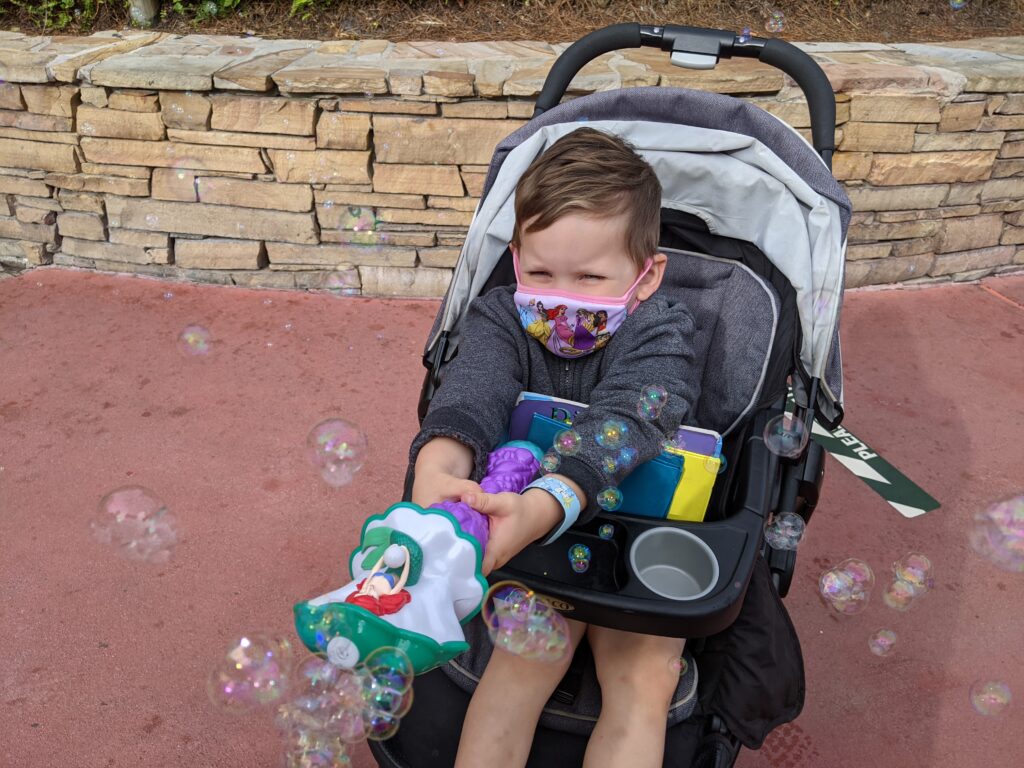 Plastic Straws
There are a few places throughout Disney property that plastic straws are banned. You won't be able to find these items in Disney's Animal Kingdom Park, Animal Kingdom Lodge, or Disney Water parks. This rule is in affect to protect the animals, as well as not to pollute the water.
Honorable Mentions
There are a couple of honorable mentions that should be added. These items are not universal to all of the Disney parks, but depending on where you are going to be spend your vacation, you will want to know.
Non Coast Guard Approved Flotation Devices
Non Coast Guard approved flotation devices are not permitted in Disney Water Parks. Disney values guest safety above all else, therefore your little one will not be able to use items such as regular pool floats in the water parks. Be sure to look for the stamp of approval before buying your flotation devices if you are heading into a Disney water park.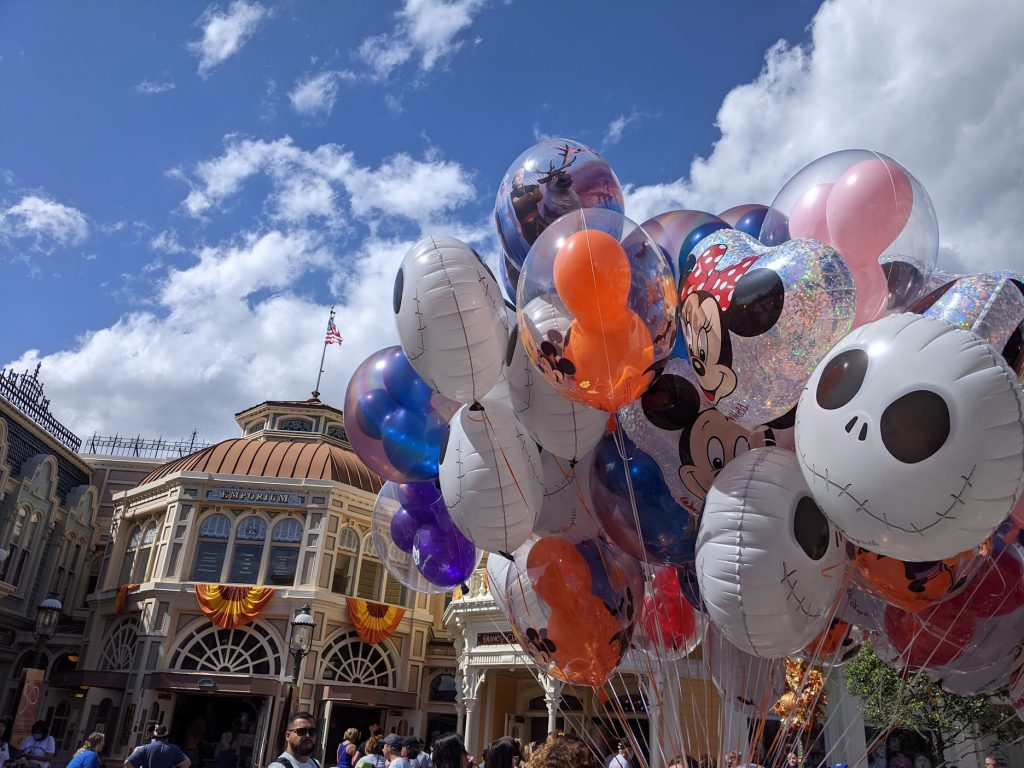 Balloons
Balloons are obviously for sale all throughout Disney property, and are one of the most iconic souvenirs to boot. However, there are a few places you are not allowed to purchase or bring in a balloon. Just like with the plastic straws, balloons can't come in Disney's Animal Kingdom Park, Animal Kingdom Villas, or Disney Water parks. If you already have bought a balloon, be sure to leave it in your room for your Animal Kingdom day, otherwise Disney will have to confiscate it for the health and safety of their animals.
Conclusion
There you have it, 15 items that you can't bring into any of the Disney parks. Knowing what items cannot be brought in early can help you save the hassle of losing items at security and delaying the start of your vacation. We hope this list will help you with prepping for the best vacation ever!
Did any of the items on this list surprise you? Let us know in the comments below!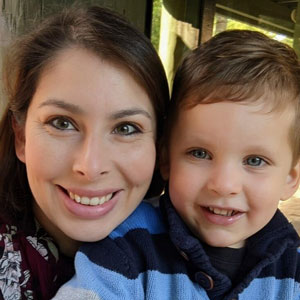 Written by
Rachel Van Norman
Contributing Writer
Rachel fell deeply in love with all things Disney as a little girl. Now as a wife and a mother herself, she shares this Disney obsession with her son and everyone around her. From her love of princesses to eating all the Disney food, Rachel spends her time radiating Disney magic and keeping everyone up to date on Disney news.