You may have been able to guess that Disney's Animal Kingdom holds the title of Walt Disney World's largest theme park. The expansiveness of this park plays a large part in the wide variety of attractions, shows, and dining options that this park offers daily. It's no surprise that the Kilimanjaro Safari draws a large number of guests from open to close with its 110 acres of animal habitats. Each time you take a guided tour in the open-air safari vehicle provides a unique experience and opportunity to observe the animals in their environment. If you desire a closer look at animals without shelling out additional funds for a backstage tour, then head to Rafiki's Planet Watch where guests of any age can experience the Affection Section.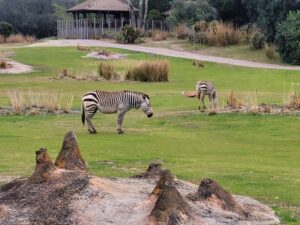 Arriving at Rafiki's Planet Watch requires boarding the Wildlife Express Train at the Harambe Station which is located adjacent to the Kilimanjaro Safari. Enjoy a tranquil 7-minute ride through beautiful landscaping past animal rehabilitation buildings to arrive at this worthwhile corner of Disney's Animal Kingdom. Be mindful that the first train departs at 9:30AM and the last train departs at 4:30PM.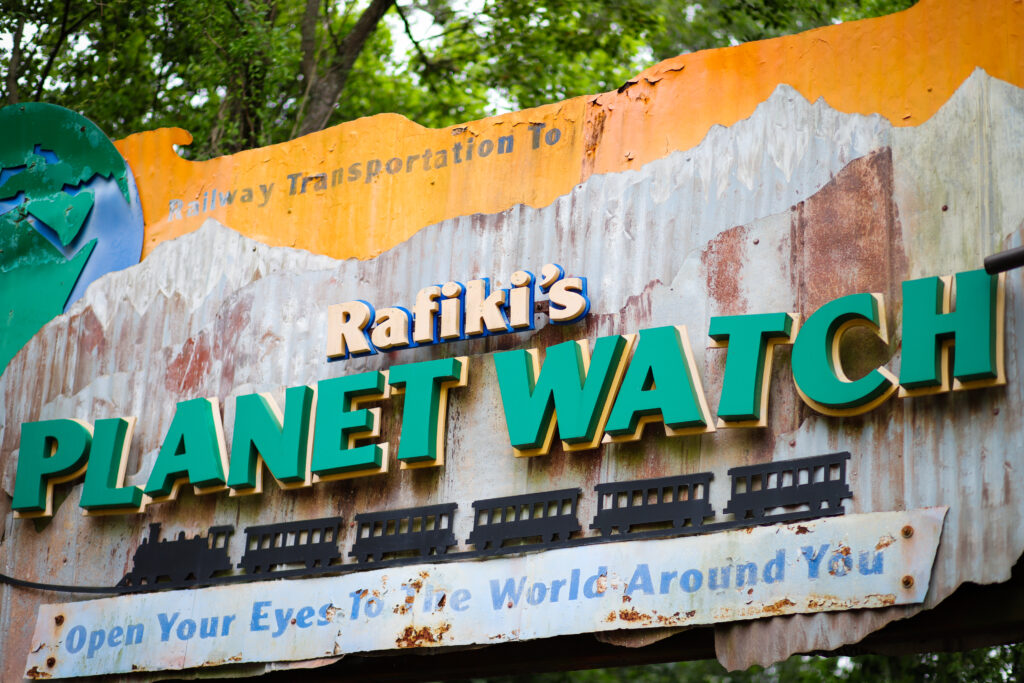 Upon arrival, walk the short trail through tall bamboo and at the end you will find the Affection Station on the lefthand side. This fenced-in area is outdoors and uncovered, making this attraction subject to close in inclement weather. Enter the gate and first wash your hands before approaching the animals. The animals found at Affection Section are domesticated and trained to be in public around humans. Mostly you will find goats, sheep, pigs, and even cows, similar to species that you might find at a petting zoo.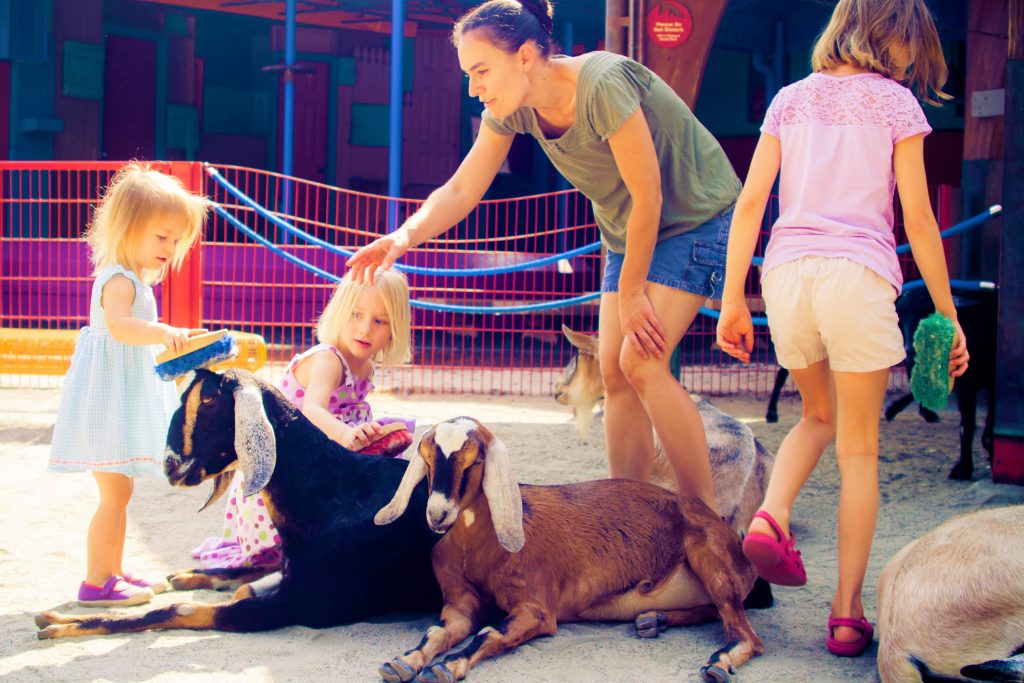 Some animals are enclosed in roofed pens with food, water, and even equipment on which they can climb and play while others are roam freely. This is important for anyone that may be fearful of animals, as they can possibly approach you for affection before you can consent! Guests are invited to gently touch and pet the animals from their shoulders on back, avoiding the head and legs. Brushes are also available to use to smooth their fur and if you prefer to not use your bare hand to touch.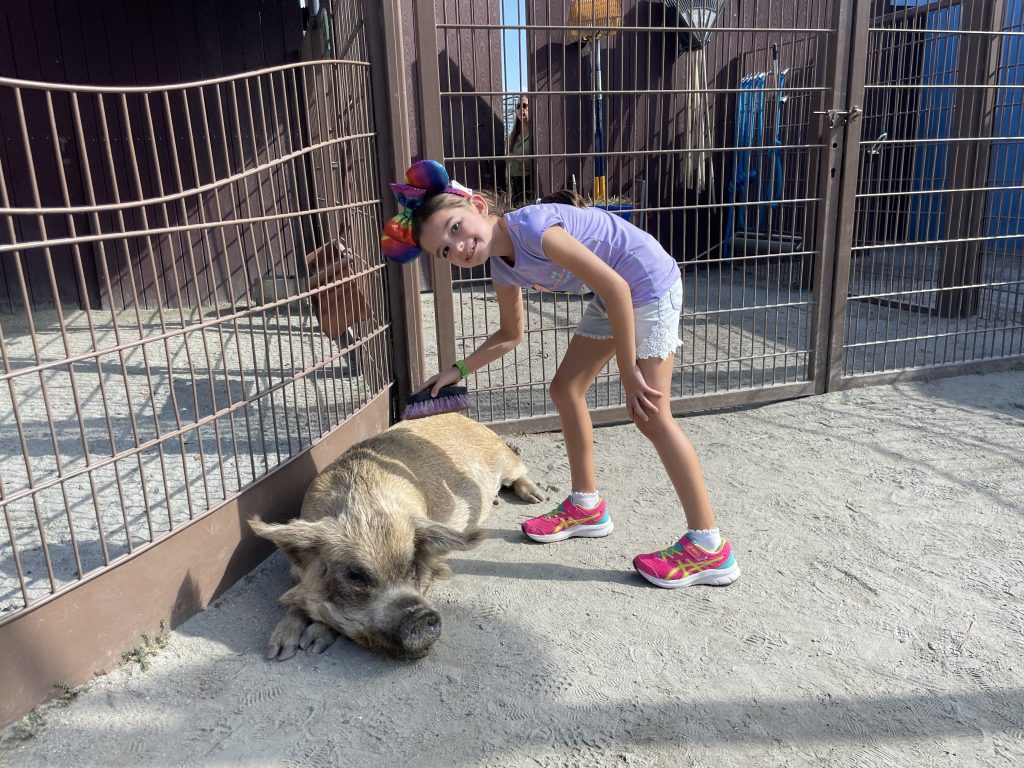 Knowledgeable and trained cast members are positioned all around this attraction. They can tell you the animals' names, their favorite things to eat and do, and are present to answer any questions you may have about the animals or their care. They may even accompany a specific animal who is transitioning from penned to free-roaming in case the animal needs gentle reminders of appropriate behavior at Affection Section. When you are ready to leave Affection Section, don't forget to re-wash your hands at the cleaning station before moving on to your next park activity.
Affection Section is a wonderful place to visit in order to enhance your trip to Disney's Animal Kingdom.  This interactive exhibit allows guests to experience animals first-hand and promotes educational opportunities with always present cast members. Have you ever visited the Affection Section at Disney's Animal Kingdom? What do you like most about this hands-on attraction? Let us know in the comments below!
Featured Photo by Disney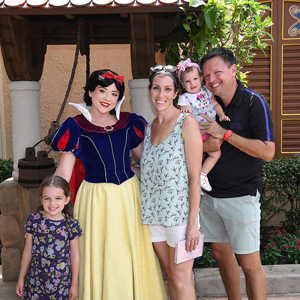 Written by
Shelley Wehler
Contributing Writer
Shelley is a stay-at-home mother of two girls living outside of Charlotte, North Carolina. Her love of all things Disney has grown even more as she sees the magic come alive through the lens of her young daughters. She spends her free time keeping up with the latest in Disney news and daydreaming of her next trip to the parks!