Its official! The new TRON attraction that has been in development in the Magic Kingdom's Tomorrowland finally has an official opening date! TRON: Lightcycle Run will open on April 4th, 2023, with Cast Member and Annual Passholder previews coming in slightly before it's official opening date.
Exact dates for the Cast Member and Annual Passholder previews have not been shared just yet, but we will be sure to keep you up to date on the DVC Shop blog once more official details have surfaced for preview dates.
Disney Has Been Teasing Us!
This official word comes to us on the heels of a series of teasers that were posted by the Disney Parks twitter account. First there was a cryptic video that listed some important dates in Disney and TRON history in the form of high score rankings found on an old arcade-style game. This left the internet buzzing, with many speculating that the last ranking revealed the opening date, which we now know it does!
>◎//: Need a Clu? pic.twitter.com/fRflNcphH7

— Disney Parks (@DisneyParks) January 9, 2023
| Rank | Initals | Score | Meaning |
| --- | --- | --- | --- |
| 1 | BI | 14,007,645 | Highest score recorded for TRON arcade game |
| 2 | US | 13,212,023 | Unknown |
| 3 | TL | 12,172,010 | Opening date of "TRON: Legacy" (12/17/2010) |
| 4 | JB | 12,041,949 | Jeff Bridges' birthday (12/4/1949) |
| 5 | MK | 10,011,971 | Magic Kingdom's opening date (10/1/1971) |
| 6 | DL | 7,171,955 | Disneyland's opening date (7/17/1955) |
| 7 | KF | 7,091,982 | Opening date of the original "TRON" (7/9/1982) |
| 8 | LB | 7,049,504 | Unknown |
| 9 | SD | 6,162,016 | TRON attraction at Shanghai Disneyland's opening date (6/16/2016) |
| 10 | CM | 4,482,023 | Possible opening date in Magic Kingdom (4/4/2023) |
Then shortly thereafter, the Disney Parks twitter account was back at again with another mysterious video of two Tron arcade game players racing lightcycles around with a current score of 41996, and a high score of 51230. The internet went wild speculating what these two numbers could mean, with speculated opening dates shifting from April to May due to the interpretation of the high score correlating with the date 5/1/23. Now that we know the official launch date is April 4th, 2023 social media users are still speculating what these numbers could mean.
>◎//: Play again?_ pic.twitter.com/KOsqOVfyta

— Disney Parks (@DisneyParks) January 10, 2023
Disney sure does know how to keep the internet buzzing with speculation. Let us know if you've cracked the rest of the code of these teasers in the comments below!
TRON: Lightcycle / Run In Magic Kingdom: A Long Time Coming!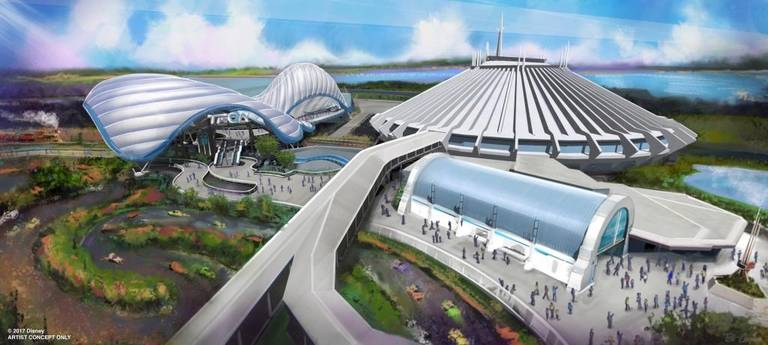 This ride was originally announced back in 2017, and was projected to open back in 2021. The project has seen some serious delays in the form of the COVID lockdown, a shocking CEO switch-a-roo, and many other challenges that kept pushing the opening date back.
Now, with the reopening of the Walt Disney World railroad, which was rerouted through a new tunnel that made room for the TRON project, much of the work on the Tomorrowland Light & Power Co. being complete, and with ABC correspondents being allowed to preview the attraction, it looks like we are in the home stretch for this project.
What Are Your Thoughts?
Now that you know the official opening date for the new TRON attraction in Tomorrowland, are you looking forward to an upcoming trip ever more? Will you be planning a trip to be one of the first to experience the attraction? Let us know what you're looking forward to the most, and if you've cracked the code for the teasers that Disney posted.
Also, stay tuned to the DVC Shop blog for more updates on when previews will be taking place, we'll be sure to keep you up-to-date as soon as there is official word from Disney.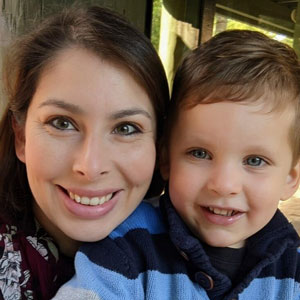 Written by
Rachel Van Norman
Contributing Writer
Rachel fell deeply in love with all things Disney as a little girl. Now as a wife and a mother herself, she shares this Disney obsession with her son and everyone around her. From her love of princesses to eating all the Disney food, Rachel spends her time radiating Disney magic and keeping everyone up to date on Disney news.