In a shocking turn of events Disney has announced that Bob Iger will be returning as the company's CEO. Bob Chapek, who has been Disney's CEO since February of 2020, will be stepping down to make way for Iger's return.
Disney Stock Down 35% This Year
This change in leadership comes as Disney stocks dove to the the lowest value in recent history after a recent Q4 earnings call that revealed Disney had missed expectations for fourth-quarter earnings and sales.
Disney executives have stated that Iger's return is to bring Disney back from the uncertainty of 2020 and help Disney get back on track.
Since his initial departure in February, Iger has remained involved with Disney as Executive Chairman and will maintain that title while returning as CEO. This means that Iger never truly left Disney, but will now be able to directly focus his attention on getting Disney back to its winning ways.
Can Bob Iger Restore Disney To Its Former Glory?
Iger's return is an effort to re-energize Disney with the same vision that marked Disney's most successful years under Iger from 2005 to 2020. Disney is hopeful that Iger can bring back the creativity and innovation that once made Disney one of America's most beloved brands.
For Disney fans, this is an exciting time of change and hope for the future. Disney executives have expressed their confidence that Bob Iger's return will chart a new course for Disney and lead them to another era of success. All eyes are now on Disney to see if Bob Iger can make Disney the powerhouse it once was.
I am extremely optimistic for the future of this great company and thrilled to be asked by the Board to return as its CEO. Disney and its incomparable brands and franchises hold a special place in the hearts of so many people around the globe—most especially in the hearts of our employees, whose dedication to this company and its mission is an inspiration. I am deeply honored to be asked to again lead this remarkable team, with a clear mission focused on creative excellence to inspire generations through unrivaled, bold storytelling.
Bob Iger
Whatever the outcome may be, Disney fans can rest assured that Bob Iger is up to the task and Disney is in good hands. With one of Disney's most beloved leaders returning to the helm, Disney fans can look forward to a bright future for Disney once again.
An Increasingly Complex Period Of Industry Transformation
Disney's Chairman of the Board extended the company's gratitude to Bob Chapek for his leadership and hard work during his time as CEO during a very tumultuous time in the company's history.
We thank Bob Chapek for his service to Disney over his long career, including navigating the company through the unprecedented challenges of the pandemic. The Board has concluded that as Disney embarks on an increasingly complex period of industry transformation, Bob Iger is uniquely situated to lead the Company through this pivotal period.
Susan Arnold, Chairman of the Board
What Are Your Thoughts?
While Bob Chapek was an increasingly polarizing figure in the hearts and minds of Disney fans, his tenure as Disney CEO was during an unprecedented time in American history. Do you think Disney made the right choice in bringing back Bob Iger? Are you glad to see Bob Chapek stepping down? Let us know your thoughts in the comments below! Stay tuned to the DVC Shop blog for all the latest developments!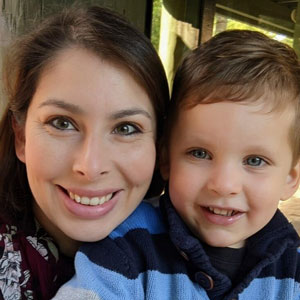 Written by
Rachel Van Norman
Contributing Writer
Rachel fell deeply in love with all things Disney as a little girl. Now as a wife and a mother herself, she shares this Disney obsession with her son and everyone around her. From her love of princesses to eating all the Disney food, Rachel spends her time radiating Disney magic and keeping everyone up to date on Disney news.