Just yesterday during the Disney Parks Christmas Day Parade, ABC aired a preview of the new Tron: Lightcycle Run attraction that's coming to Magic Kingdom in spring of 2023.
The preview that was given to multiple media members gives a lot of insight into just how complete the construction project is. The video shows many of the small details, the little things that make a Disney attraction special, are now close to complete on the inside of the attraction.
Tron: Lightcycle Run Being Tested Now
We've know for many months that the track and ride vehicles have been completed and have been being tested. At first with dummy passengers, then eventually with live passengers, which were finally revealed by some promotional videos that were released around this year's D23 expo. Now we get to see much more detail of the inside of the attraction.
A Better Look At The Ride Vehicles
These latest videos show in great detail how the ride vehicles will be securing riders. We've known for many months that the ride vehicles will be somewhat similar to what we've seen previously on an attraction such as Flight of Passage, where guests are seated on the vehicle similar to a motorcycle, with restraints coming from behind the guest to secure them in place. This ride vehicle takes that idea to a completely new level, with it being mounted on a rollercoaster track.
One of the Disney imagineers being spoken to by the ABC media members who previewed the ride was quoted saying that the ride was "one of the fastest rollercoasters", which gives credit to the notion that this ride will be geared towards the thrill seekers, and offer a unique spin on the classic rollercoaster formula.
Inside Of Attraction Nearly Complete
The new video also shows some of the inside dark portions of the ride, being completely saturated with lighting effects and bringing back memories of a design that's somewhat similar to the new Guardians of the Galaxy: Cosmic Rewind rollercoaster that came to Epcot earlier this year. The roller coaster features both indoor and outdoor sections of the track, and up until now, we've only been able to speculate as to how complete these indoor sections were.
Rumors Of An April Opening Date
Right now, the prevailing theory regarding Tron's opening date is hovering around the month of April in 2023, with DVC member and Annual Passholder previews coming slightly before its official launch. We will keep you posted when there is any official word about when this new coaster will be ready for launch.
What Are Your Thoughts?
What an exciting time to be a Disney fan! 2023 is shaping up to be a big year for upgrades and additions coming to Walt Disney World, and we're always excited to see what Disney is dreaming up next.
Are you looking forward to another rollercoaster being added to Magic Kingdom's Tomorrowland? Do you have a trip planned for spring-time of 2023, and are hoping to be some of the first to ride the attraction? Let us know in the comments below!
Keep it locked in the DVC Shop blog for all the most important updates for what's happening in the Disney theme parks or around the Disney Vacation Club resorts.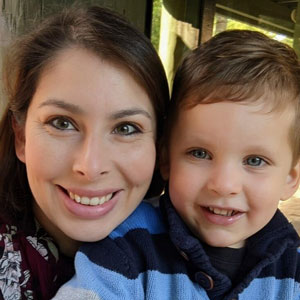 Written by
Rachel Van Norman
Contributing Writer
Rachel fell deeply in love with all things Disney as a little girl. Now as a wife and a mother herself, she shares this Disney obsession with her son and everyone around her. From her love of princesses to eating all the Disney food, Rachel spends her time radiating Disney magic and keeping everyone up to date on Disney news.