Are you ready to get in the holiday spirit this Halloween at the Walt Disney World Resort? You're in luck because we have our top 4 must-have Disney Halloween-themed snacks! 
The Cold Witches' Brew Coffee
For the first snack, you'll need to visit the Cheshire Cat Cafe located in Fantasyland at Magic Kingdom. Here you'll be able to order our first must-do snack called the Cold Witches' Brew Coffee! This snack is the needed pick me up, whether it's early morning or a long day in the parks. The Cold Witches' Brew Coffee is a french vanilla cold brew with pumpkin spiced foam on top. Of course, it has to be topped off with Halloween sprinkles featuring ghosts and bats. If you're a Hocus Pocus fan, this is the treat to put a spell on you for $5.29!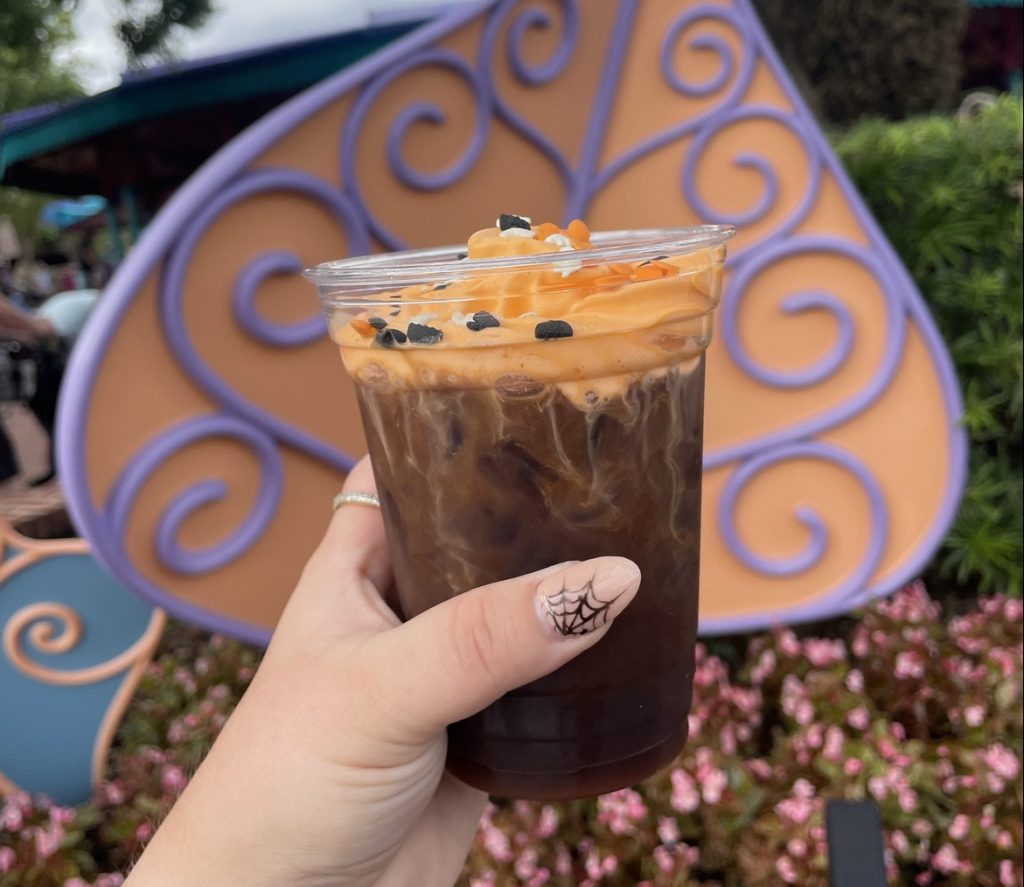 Candy Cookie 'Pizza'
For the second snack, you'll want to head on over to Disney's Hollywood Studios. At the Muppet Courtyard, you'll find the quick service named PizzeRizzo, an Italian quick service that offers meatball subs and, of course, pizza! During Halloween, they've added a new treat called Candy Cookie 'Pizza'. Of course, it's not an actual pizza, but instead, this treat is a sugar cookie with vanilla frosting topped with an assortment of candy like M&M's and even mini pumpkins! Underneath that vanilla icing to make it look like a pizza is strawberry jam, making this treat rich in taste. Before tax, this snack is $4.29.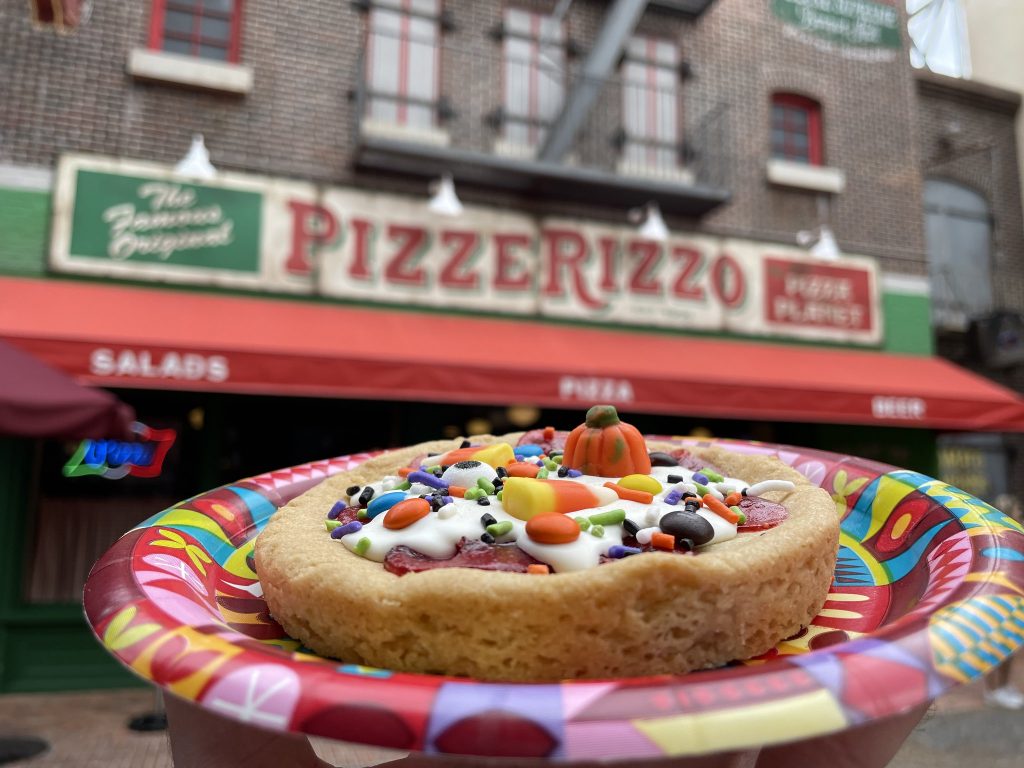 Pumpkin Lunchbox Tart
Our third favorite treat is located in Hollywood Studios as well. For this treat, though, you will need to head to Toy Storyland, where you'll find Woody's Lunchbox, which is an outdoor quick service. When ordering food here, you can expect to find American cuisine with items like gourmet grilled cheeses. For the Halloween season, they have added the Pumpkin Lunchbox Tart. Once you take a bite, you'll see why it's one of our favorites, because it's a pumpkin-pie-filled pastry with Halloween sprinkles and candy corn. It's surprisingly soft and moist, unlike many standard pop-tarts you may be used to when having breakfast. This snack can be yours for $4.29 as well.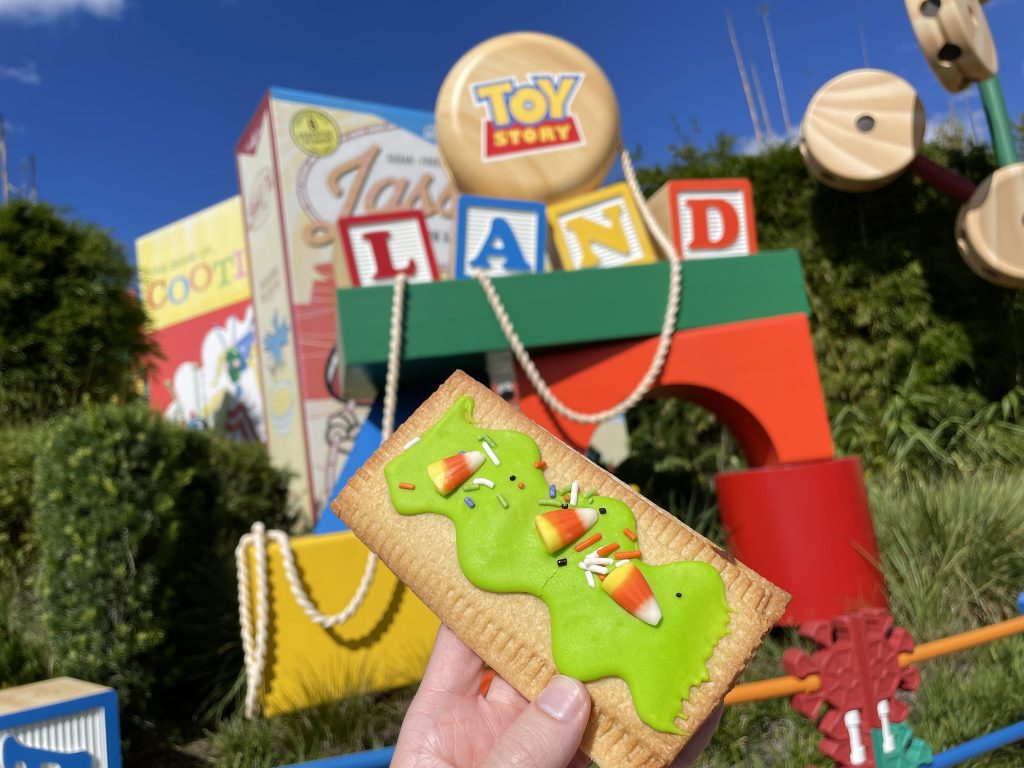 Not-So-Scary Pumpkin Soft-serve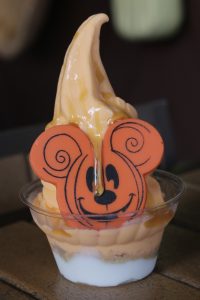 Last but certainly not least is Not-So-Scary Pumpkin Soft-serve at Disney's Polynesian Village Resort. The treat features pumpkin spice-flavored soft-serve ice cream with coconut Haupia and caramel drizzle. Of course, for extra sweetness, this snack includes graham crackers, and a white chocolate shaped like a Mickey Mouse pumpkin. If you aren't a fan of pumpkin spice, don't fret; the classic Dole whip is always available here. You can find this treat outside of the resort lobby at Pineapple Lanai. The Not-So-Scary Pumpkin soft-serve costs $5.49.
What is your favorite Disney World treat? Let us know in the comments!
Written by
Bobby Asen
Contributing Writer
Bobby has a strong passion for Walt Disney's stories and the Disney Parks. From taking vacations to the parks, to being an Annual Passholder, to working as a cast member for seven years at Magic Kingdom, his passion for Disney continues to grow. After visiting every Disney Park in the world, Bobby knew he wanted to share his experiences and his love for Disney in his writing.