There is nothing quite like the Halloween season at Walt Disney World! The entirety of Walt Disney World is decked out in it's finest spooky decor, and guests flock to Magic Kingdom to celebrate with Mickey's Not-So-Scary Halloween Party. Don't have plans to attend the party? Don't Worry! You don't have to pay extra for this special ticketed event in order to fully celebrate Halloween at Walt Disney World. There are many other ways to celebrate Halloween without attending Mickey's Not-So-Scary Halloween Party!
Minnie's Halloween Dine At Hollywood and Vine
Minnie Mouse is hosting a Halloween dinner party and you are invited! Hollywood and Vine Character buffet at Disney's Hollywood Studios is transformed into a spooky dine-in experience for the Halloween season. Mickey, Minnie, Pluto, and Goofy are all dressed up in their Halloween-best and greet you during your meal. This buffet-style meal is the perfect opportunity to see your favorite characters and celebrate Halloween. The meal is $55 per adult and $36 per child.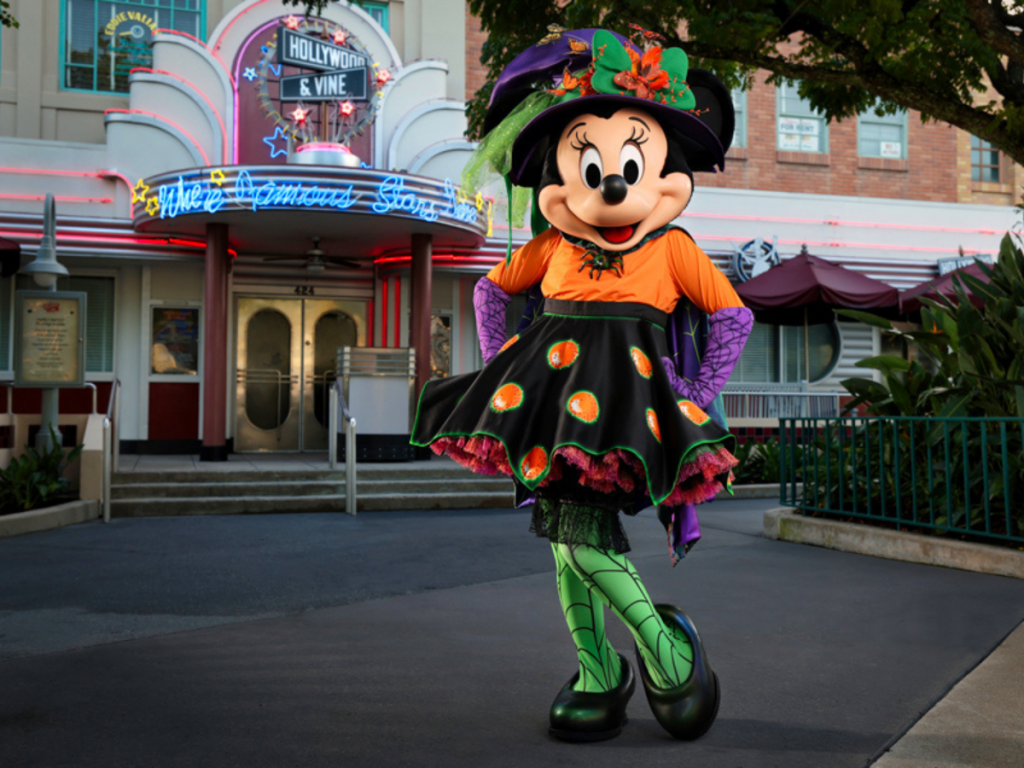 Indulge In Halloween Treats
What is Halloween without candy and treats? Walt Disney World has no shortage of special Halloween treats, desserts, and fun merchandise. While there are some treats exclusive to Mickey's Not-So-Scary Halloween Party, there are many treats that are available all day long! Treats such as the Cold Witches Brew Coffee at the Cheshire Cat Cafe in Magic Kingdom. This coffee is a French Vanilla Cold Brew with pumpkin spice foam topped with Halloween Sprinkles. If you prefer savory to sweet, check out the Pain and Panic Hot Dog at Casey's Corner, also located at Magic Kingdom. This is an all-beef hot dog with sweet and spicy relish, sriracha, and spicy cheese-flavored snacks. You can also find fun novelty items like the Mummy Mickey Popcorn bucket located at various popcorn stands throughout Magic Kingdom Park.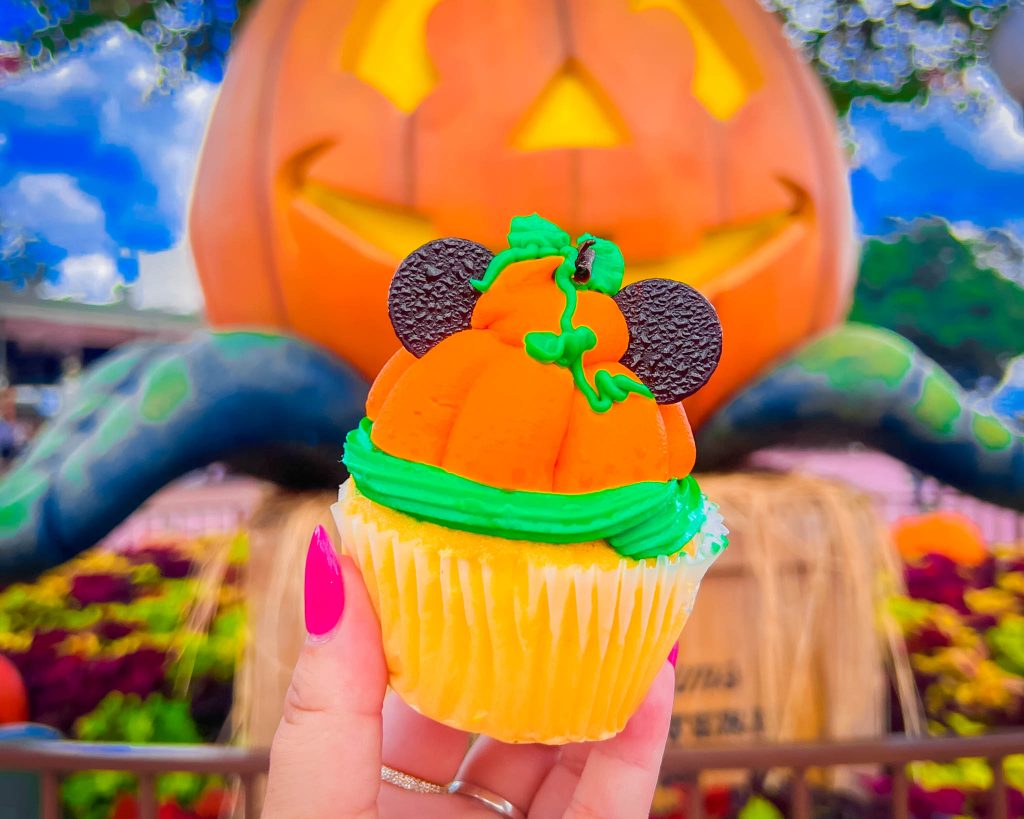 Shop Halloween Merchandise
You certainly don't have to be attending Mickey's Not-So-Scary Halloween Party to be able to find awesome Halloween merchandise. Head over to any Disney park and just about any gift shop will be packed with Halloween souvenirs. The best store for looking at Halloween merchandise will probably be Magic Kingdom's Emporium. This is one of the largest gift shops on Disney property, and you can find just about anything here. Another great option would be The World of Disney store at Disney Springs, or Mouse Gears at EPCOT. Browse for shirts, hats, buckets, ears, toys, socks, blankets, even soap dispensers, anything that you can think of has been "spookified" for the Halloween season at Walt Disney World.
Enjoy Magic Kingdom Decorations During the Day
Mickey's Not-So-Scary Halloween Party might be exclusive to those attending, however most of the Halloween decor at Magic Kingdom is displayed all day long. There are so many photo-ops throughout the park thanks to the beautiful decorations that are displayed here. Main Street U.S.A. has received a festive fall makeover with autumn banners, flags, wreaths, and pumpkins. Be on the lookout for all of the carved Jack-O-Lanterns on display throughout Main Street. Take a photo next to one of the many decorated scarecrows that line the street. You might even recognize some of their costumes! Cinderella Carriage pumpkins adorn the street lamps. You do not have to attend the party to see all of the amazing fall decorations. Although you won't be able to stay in the park once the party begins that evening, you might find that the crowd is thinner during the day on party days.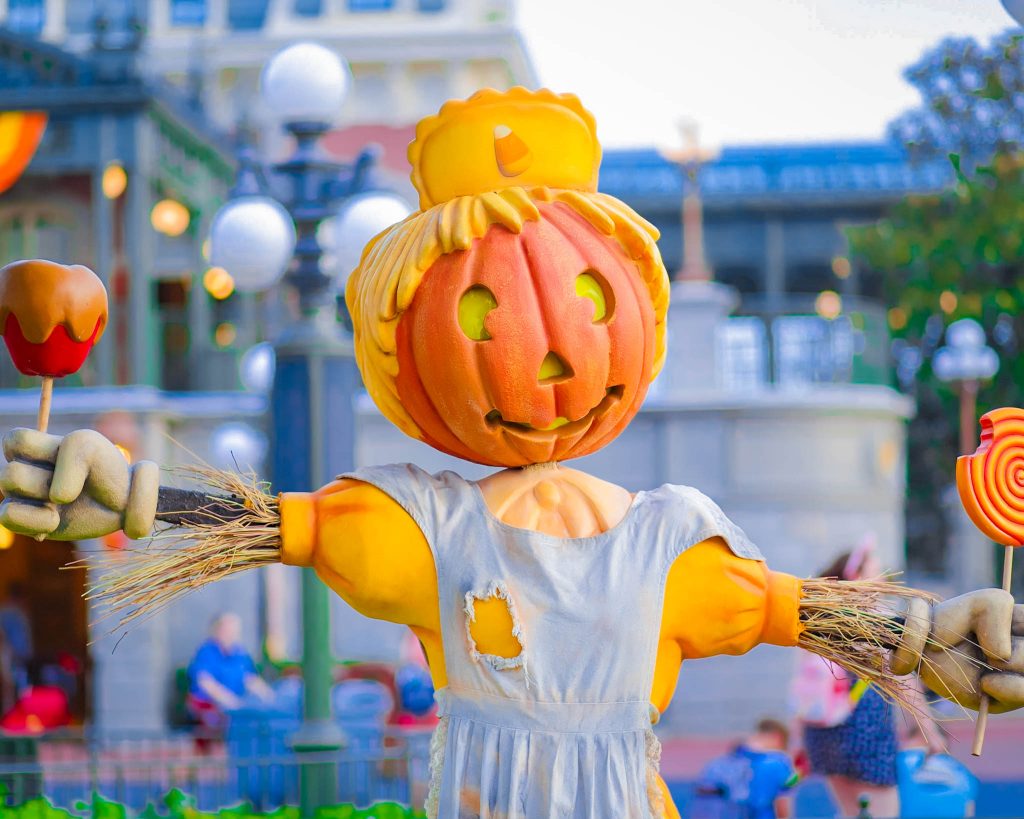 All in all, Halloween is a magical time to visit Walt Disney World whether you plan on attending Mickey's Not-So-Scary or not. Don't feel like you have to avoid the fall festivities if you aren't attending the party. There is still plenty to see and do during Halloween season!
Written by
Megan Woodard
Contributing Writer
Megan was born into a Disney family. Her first trip to Disney World was when she was only 18 months old. Now as an adult, Megan loves to share the magic of Disney with her two toddlers. Keeping up with Disney news and Disney World knowledge is a fun hobby for Megan. Disney World is her favorite place to be and continuously brings back her childhood joy.