If you are planning a vacation to Tokyo Disneyland and are looking for an opulent place to stay, Tokyo Disneyland Hotel is the place for you. At this resort, you will be conveniently located near the Disney Parks and can stay in rooms that put you into your favorite fairytales.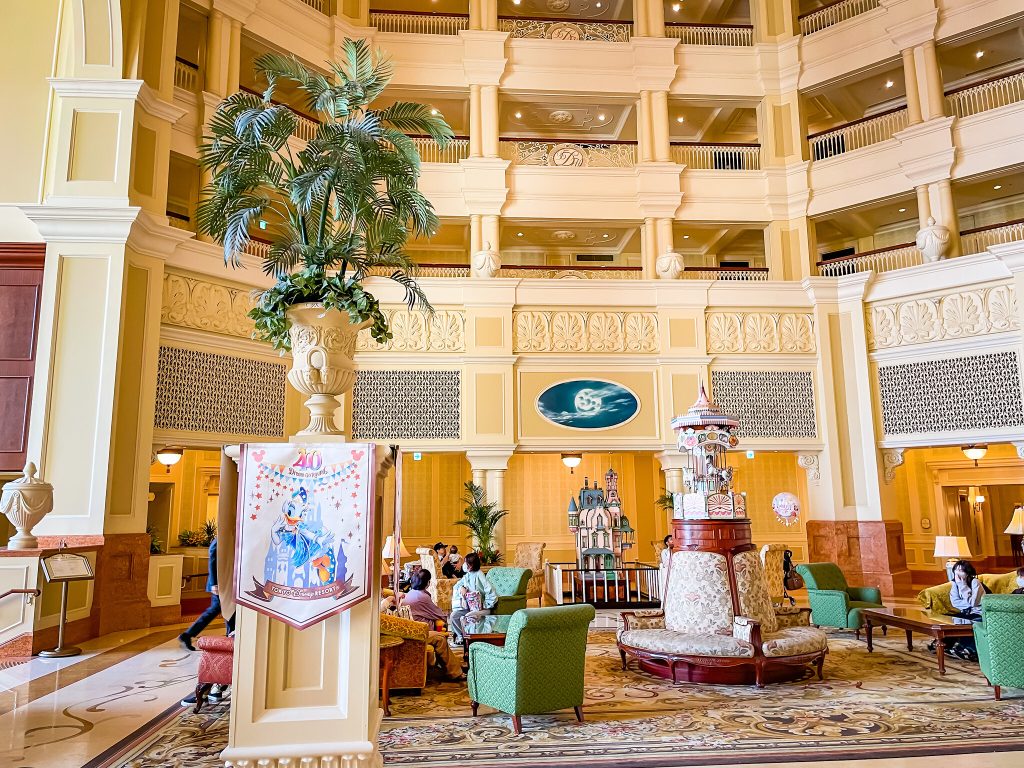 Tokyo Disneyland Hotel opened on July 8, 2008, with 701 guest rooms. One of the best perks of staying at this hotel is it is connected to the train station at the Disneyland Park entrance. The train station leads to Tokyo Disney Sea, public transportation, and Ikspiari (Tokyo Disney's version of Downtown Disney). Walking through the train station, you will find the security check and Disneyland Park turnstiles. There's nothing more magical than a view of the park and fireworks from your hotel.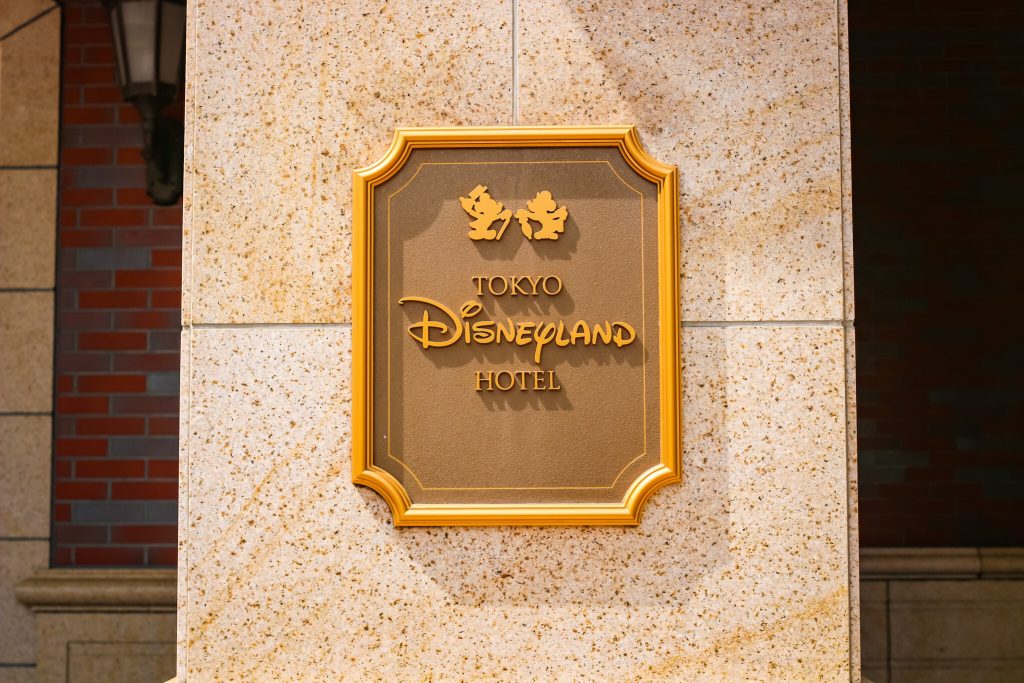 One of the unique things about this hotel is there are character-themed rooms to make you feel like you're staying in one of the worlds of your favorite characters. The hotel offers rooms themed to Alice in Wonderland, Cinderella, Beauty and The Beast, and Tinker Bell. Additionally, there are always the classic rooms that are not themed to Disney movies.
In the lobby, you will spot grand chandeliers and beautiful elevated ceilings.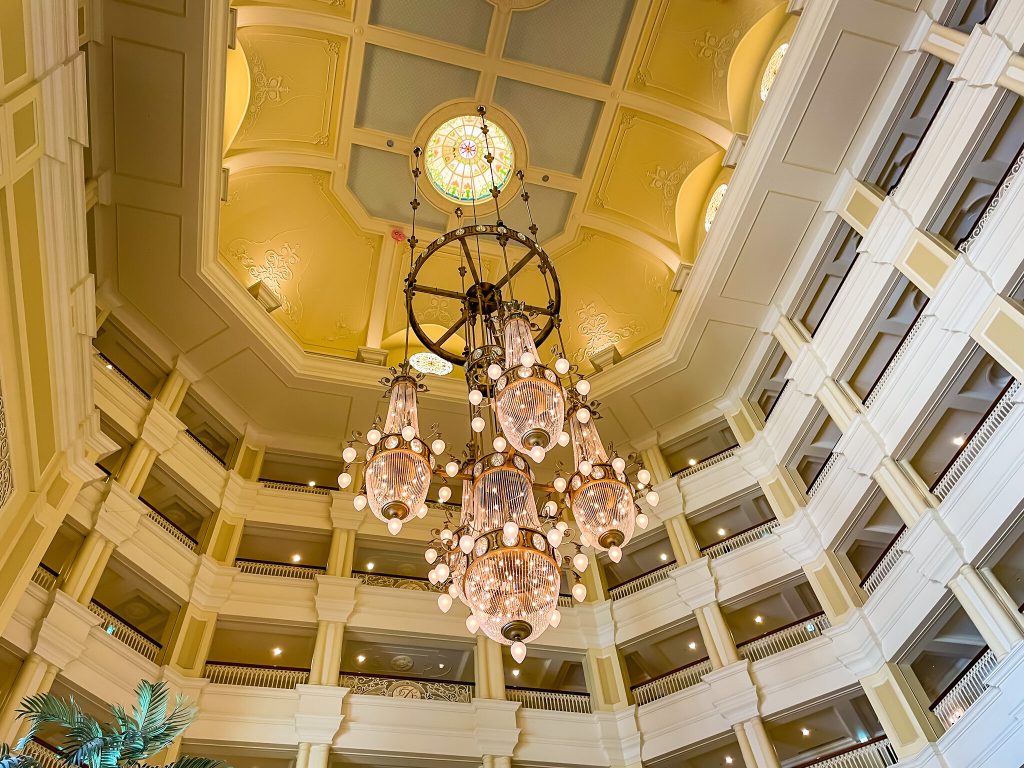 Right in the lobby's center, you'll find this fountain topped with Tinker Bell.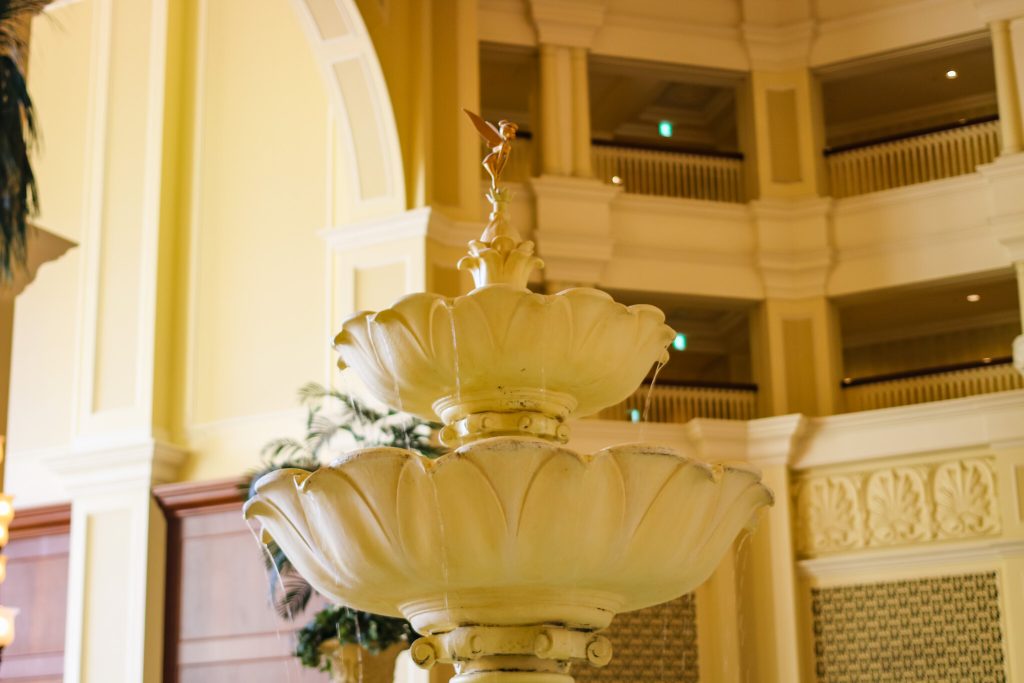 The staircase in the lobby showcases a grand mosaic of Alice from Alice in Wonderland.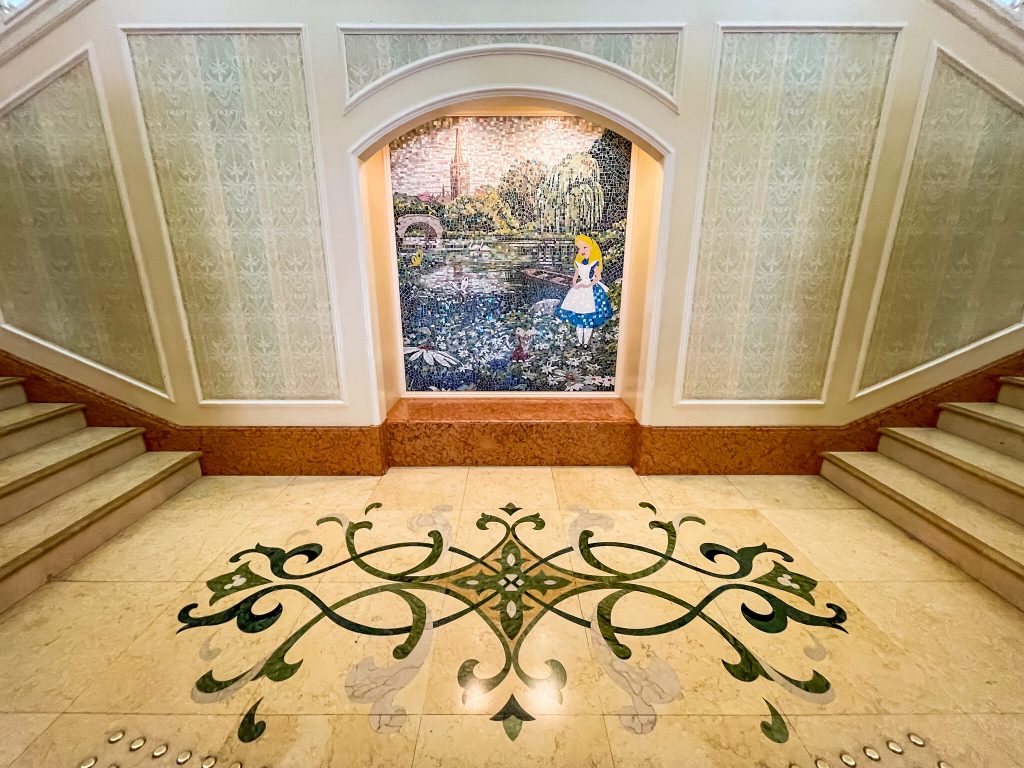 The hallways of the hotel have familiar critters featured from the film Sleeping Beauty decorating the walls.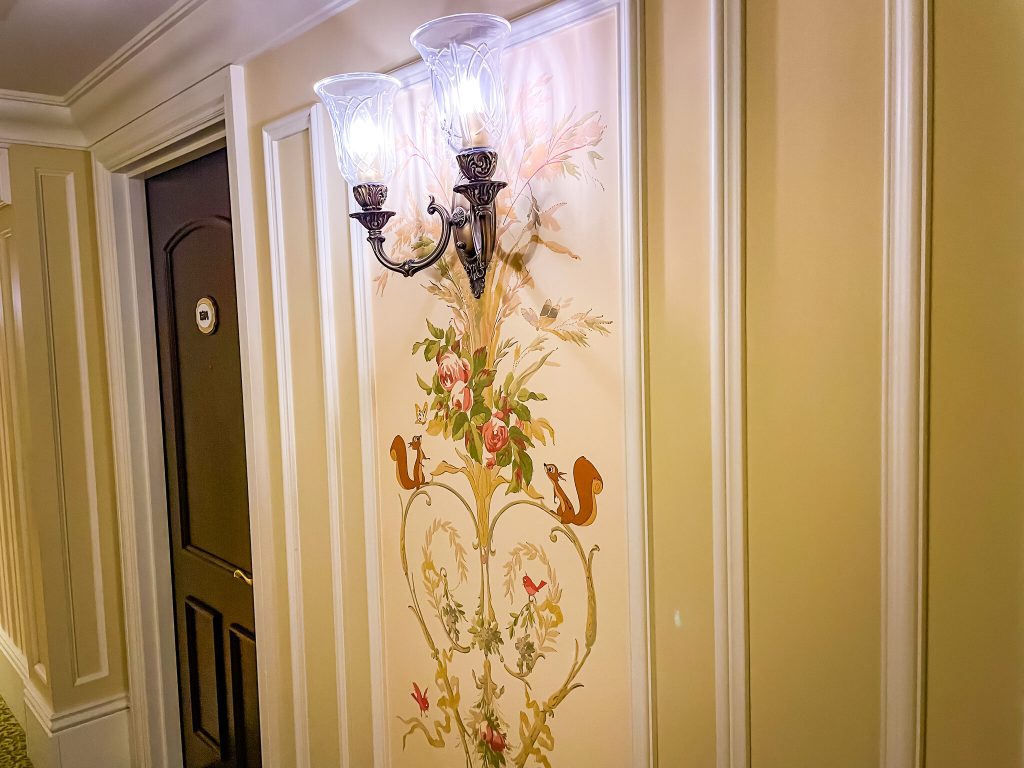 In the lobby by the check-in desk, you'll spot statues of Mickey Mouse and Minnie Mouse dressed in their very best.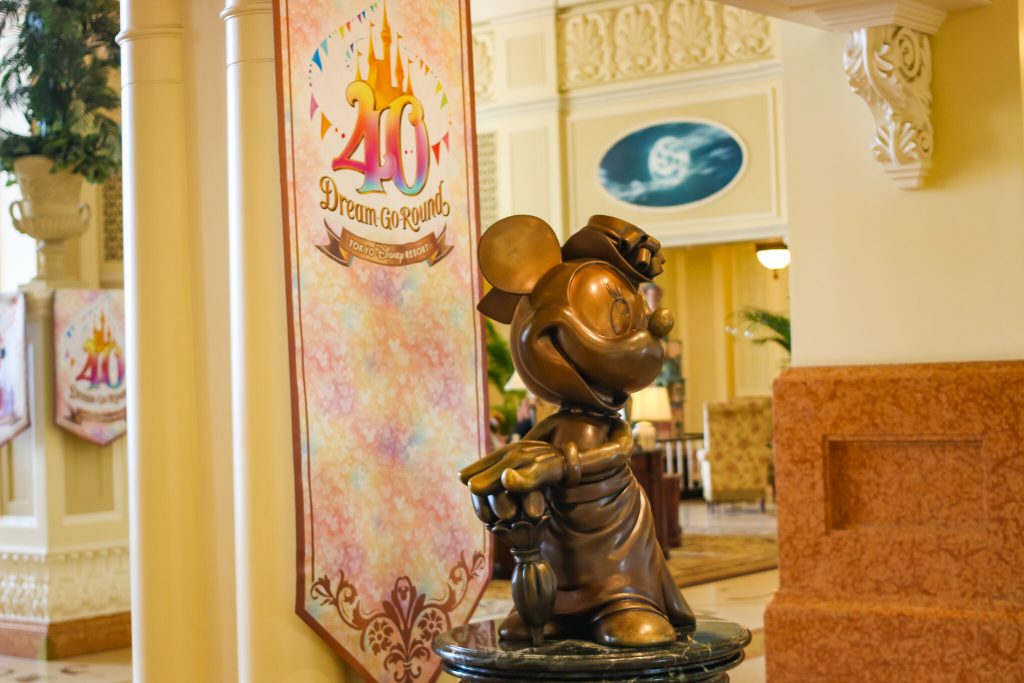 Outside the front of the hotel, you'll spot a grand fountain themed to Walt Disney's Fantasia.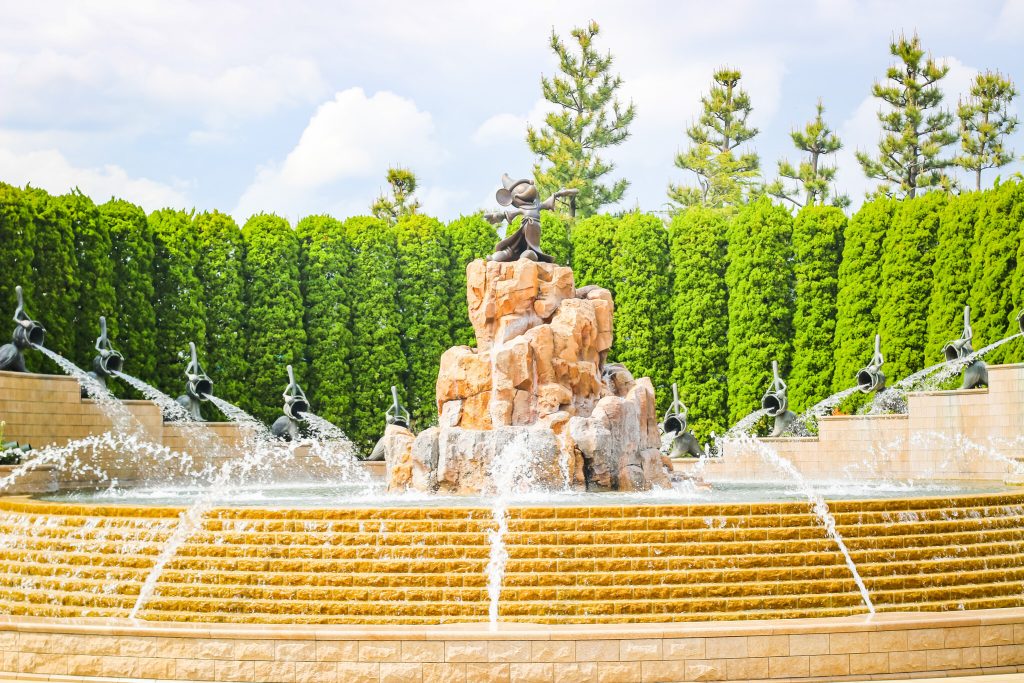 When walking outside towards Disneyland, at the hotel's back entrance, there are topiaries of the Fab Five characters, such as Mickey Mouse, Pluto, Donald Duck, and more.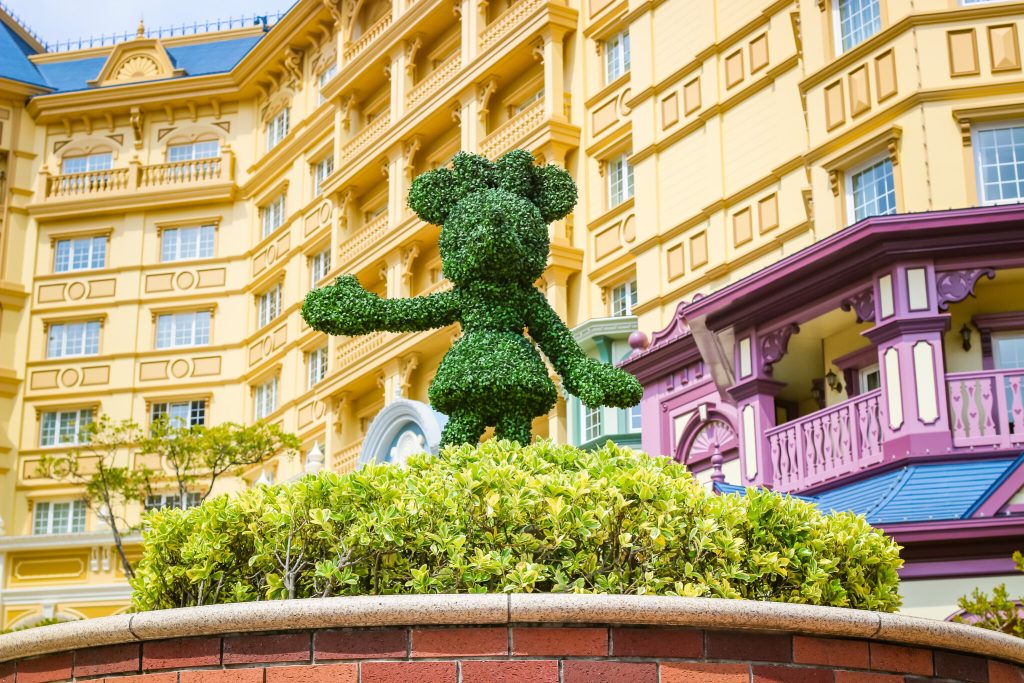 The view of the Tokyo Disneyland Station and entrance of Tokyo Disneyland.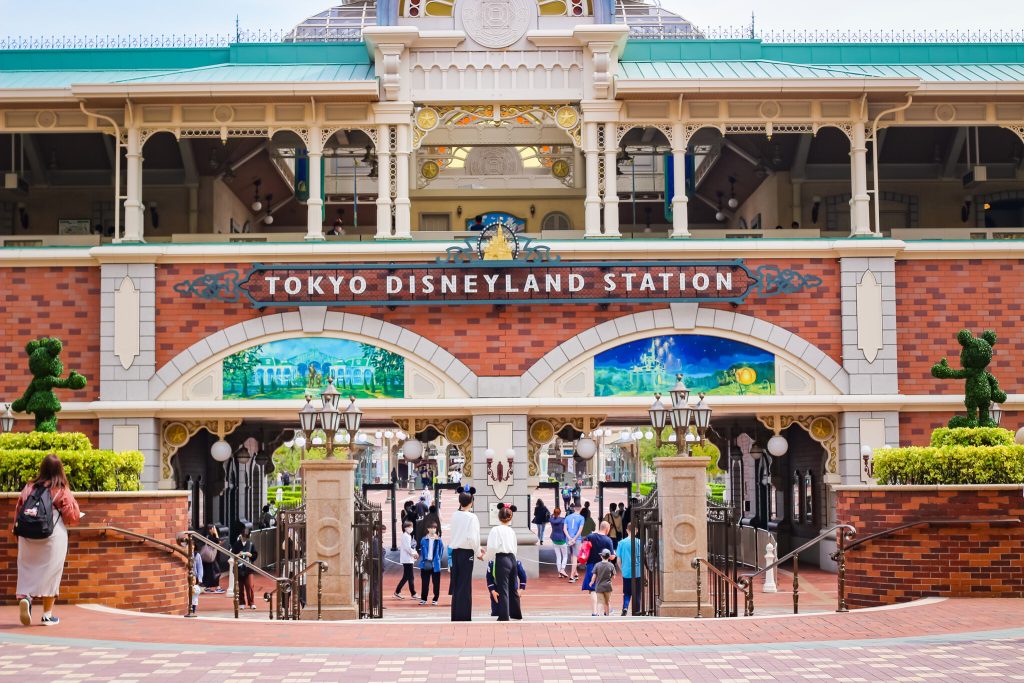 Want to know more about planning a trip to the Tokyo Disney Resort? Check out our guide to visiting Tokyo Disney in 2023!
Written by
Bobby Asen
Contributing Writer
Bobby has a strong passion for Walt Disney's stories and the Disney Parks. From taking vacations to the parks, to being an Annual Passholder, to working as a cast member for seven years at Magic Kingdom, his passion for Disney continues to grow. After visiting every Disney Park in the world, Bobby knew he wanted to share his experiences and his love for Disney in his writing.