Are you a DVC member who loves to shop? Do you love keeping up with the latest Disney merch and fashion? The Disney parks and resorts are loaded with fun things to purchase, including DVC merch! There are many places throughout the Walt Disney World Resort to purchase DVC merchandise and gear, and DVC members get a 20 percent discount on all DVC merchandise. But where is the best place to go if you are looking for Disney Vacation Club merchandise?
DVC Resort Gift Shops
Every Disney resort has a gift shop with merchandise that is unique to that resort. DVC resorts are no exception. Every DVC resort gift shop will have special resort-specific goods and gear. If you want to check out the epitome of Disney Vacation Club, head over to Conch Flats General Store at Old Key West Resort. This resort is the original Disney Vacation Club resort, and so merchandise here is a must-have for any DVC superfan.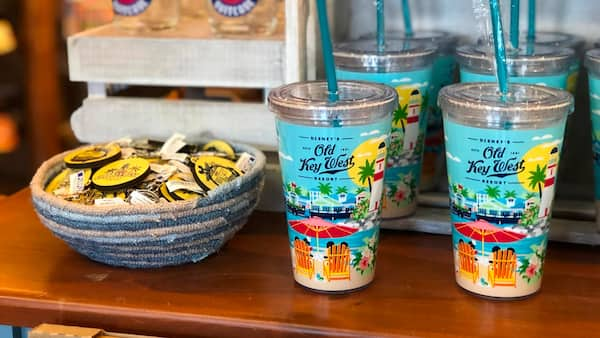 One of the best things to do at Walt Disney World Resort is to resort-hop using the monorail! Starting at Magic Kingdom, the monorail will take you to three Disney Deluxe resorts. These resorts are also DVC resorts, and so they are a great place to grab some DVC merch!
Bayview Gifts at Bay Lake Tower, located at Disney's Contemporary Resort is the first stop on the monorail line. Hop right on over after a day spent at Magic Kingdom! You'll find plenty of DVC resort-specific merchandise here, as well as general DVC merchandise. There are other stores here too, just steps away.  Take your time exploring the Contemporary Resort while you are here. After all, it is a classic Disney World resort. Then, hop back on the monorail for our next location.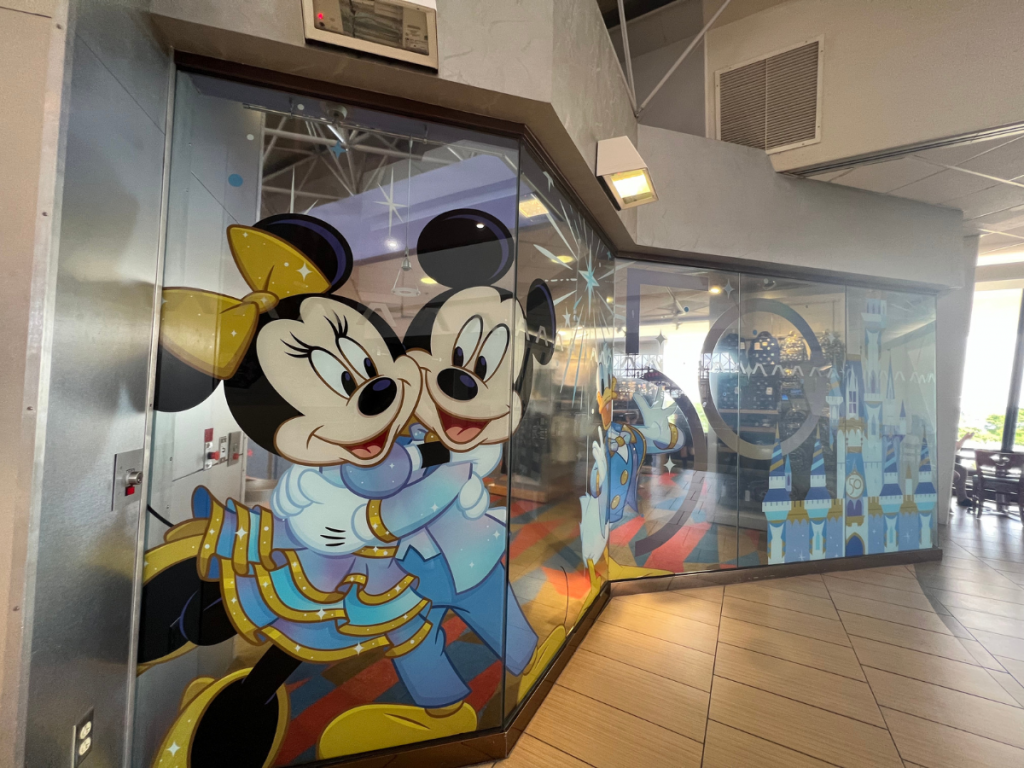 Boutiki at Disney's Polynesian Resort is also on the monorail line. Be sure to check it out while you are resort hopping! Alongside resort-specific gear, you'll also find authentic island snacks and merchandise. Explore the beautiful Polynesian Resort lobby, and then take a stroll down to the lakeside beaches and catch the Electrical Water Pageant.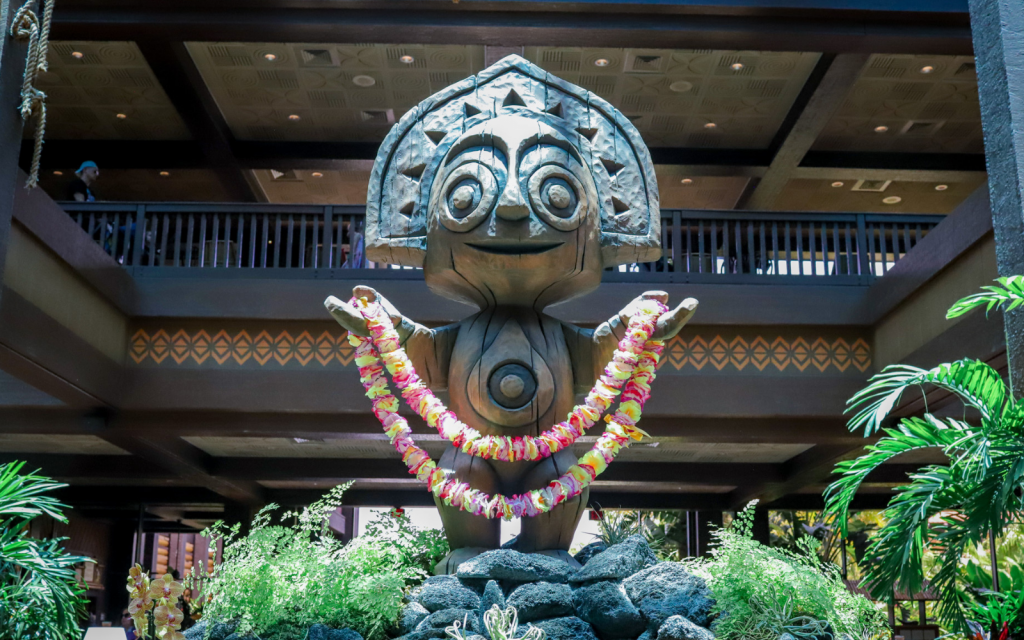 Our final stop on our DVC merchandise monorail tour is M. Mouse Mercantile at Disney's Grand Floridan Resort & Spa. This store is beautifully decorated and has a regal essence. The Grand Floridian Resort & Spa is a must-see for any Disney fan. The resort is stunning and a dream to walk through. The DVC resort-specific merchandise here is essential for anyone who is a fan of this resort.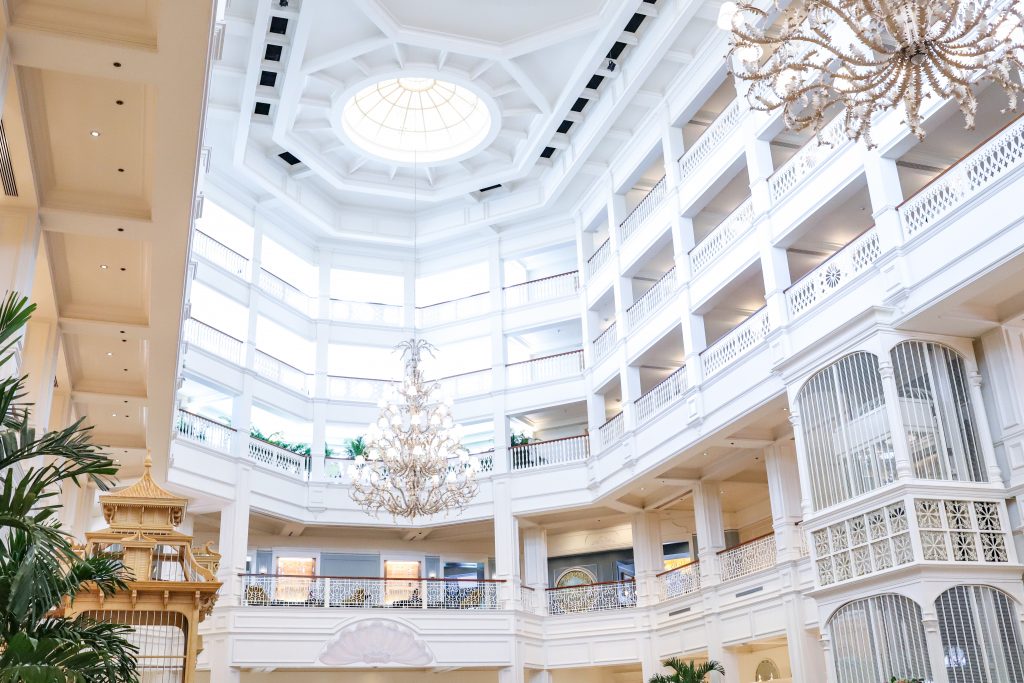 Online Shopping
If you want to be head to toe in DVC merchandise before your next trip begins, then check out the DVC merch on shopdisney.com! There is an entire section dedicated to Disney Vacation Club collections. Just about anything that you can find in a store at the Walt Disney World Resort, you will be able to find online as well. Find resort-specific merchandise with shirts, mugs, water bottles, hats, bags, and more, as well as generalized DVC member merchandise. Don't forget to have your DVC membership card at the ready for your 20 percent discount. Not a member yet? Don't worry! You don't have to be a member to purchase DVC merchandise.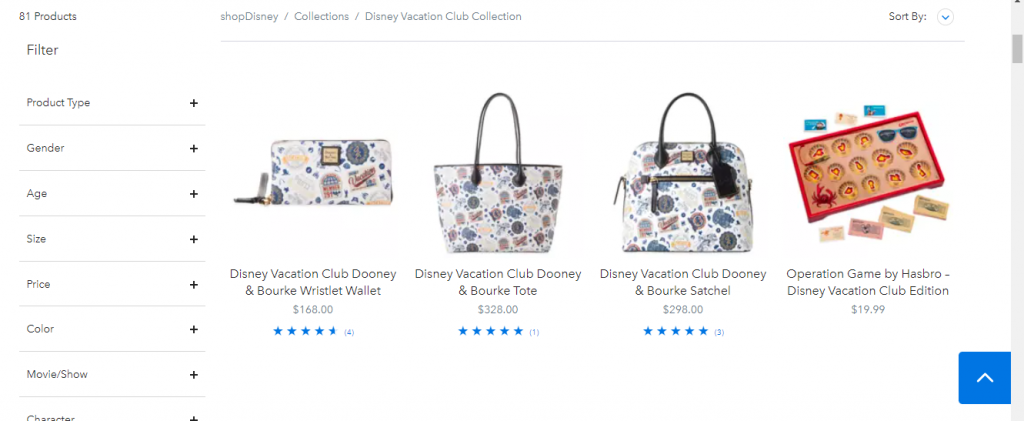 The Outlets
Did you know that there are two major Disney outlet stores in Orlando, Florida near Walt Disney World? Disney Character Warehouse is an official outlet store run by Disney. There are two locations: one on Vineland Avenue near Disney Springs and one on International Drive in Orlando, Florida. Unpurchased merchandise from actual Disney parks gets sent to these outlet stores and marked down up to 70 or 80 percent. If you are lucky enough, you might find assorted DVC merchandise at these outlet stores. These outlet stores are great for purchasing any Disney Parks merchandise at a great discount. Even if you aren't looking for DVC merchandise these outlet stores are definitely worth a visit because you never know what discounted park merchandise you might find.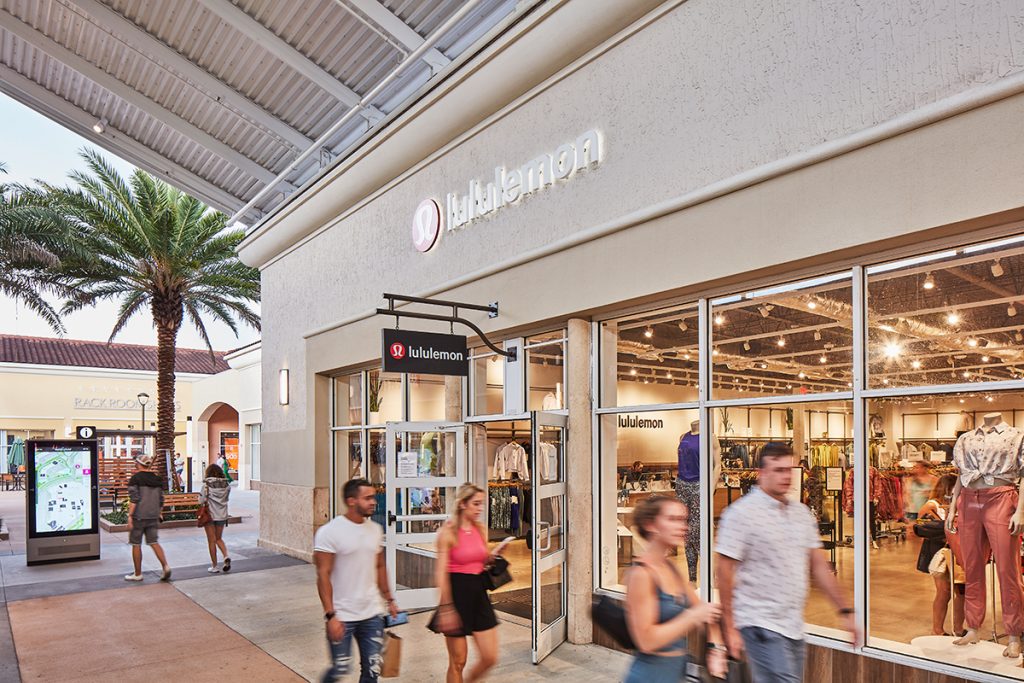 Disney Vacation Club merchandise is plentiful at Walt Disney World Resort. You won't have to look very hard to find it! Whether you visit a DVC resort gift shop, shop online, or drive to Disney Character Warehouse, you will certainly find what you are looking for.
Written by
Megan Woodard
Contributing Writer
Megan was born into a Disney family. Her first trip to Disney World was when she was only 18 months old. Now as an adult, Megan loves to share the magic of Disney with her two toddlers. Keeping up with Disney news and Disney World knowledge is a fun hobby for Megan. Disney World is her favorite place to be and continuously brings back her childhood joy.