Disney is constantly refining their approach to ensuring park guests have the most magical experience possible, and single-rider lines have been a great way to cut down on wait times for popular attractions in the Disney parks. Disney has just announced that, Soarin' Around World, has now been added to the short list of attractions with single-rider lines.
What Is The Single Rider Line?
Single-rider lines are for those who would normally enter the standby queue but are willing to ride by themselves or be seated next to a guest that is not a part of their party. This is the perfect solution for those who are traveling alone or are okay with riding separately from the rest of their party.
The general gist is, single riders ride in whatever extra seats are available. Usually the single rider line is a bit shorter. and move more quickly. than the traditional standby queue, meaning that solo rider guests are able to save quite a bit of time.
Attractions at Disney World that currently offer single rider lines are:
Limited Availability For Soarin's Single-Rider Line
Currently, the single rider line will become available when the wait times for Soarin' are above 20 minutes. Park guests have noticed Disney seems to be closing the single-rider lane when wait times are below the 20-minute marker, but we are sure that Epcot park-goers will be grateful for it when the wait times are at their peak.
Soarin' Around The World
Disney World's newest single rider line attraction will be Soarin' Around The World, which is located in Epcot's "The Land". Soarin' takes guests on a breathtaking ride around the world on a hang glider. The views are inspired by real life wonders and even allows guests to feel the wind in their face and the smells from each place.
This ride utilizes a 180-degree 80-foot IMAX projection dome that shows aerial footage from various locations across the globe. Scents will fill the air that will allow guests to smell dirt and grass from the African Savannah, Jasmine, and tropical ocean breezes. All of this added into the gentle and smooth motions of the ride makes for a truly incredible experience.
Share Your Thoughts!
What do you think about the addition of Soarin' to the list of single rider lines? Do you enjoy using these lines when in Disney World solo? Let us know in the comments below! And, stay tuned to the DVC Shop blog for all the latest developments for Disney theme parks and Disney Vacation Club resorts.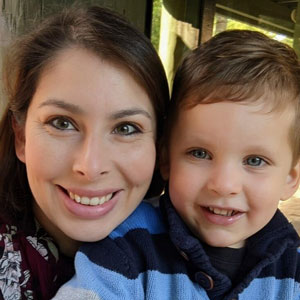 Written by
Rachel Van Norman
Contributing Writer
Rachel fell deeply in love with all things Disney as a little girl. Now as a wife and a mother herself, she shares this Disney obsession with her son and everyone around her. From her love of princesses to eating all the Disney food, Rachel spends her time radiating Disney magic and keeping everyone up to date on Disney news.