More updates have been released for the Walt Disney World 50th anniversary celebration, including nighttime spectaculars and other entertainment that will debut on October 1. The 50th celebration will be an event felt in every park, bringing new and exciting things to three of the parks that guests simply have to see. This is what to expect in each of the Walt Disney World parks for the anniversary celebration.
In Magic Kingdom guests can expect to see the debut of a new fireworks extravaganza that Disney is calling "Disney's Enchantment". This show will be like nothing seen in the Disney parks before. Features including music, fireworks, remarkable lighting, and new projection effects that will include not only Cinderella's Castle, but Main Street U.S.A. as well, something that has been teases by Disney since 2019.
In addition to the nighttime spectaculars, there will be daytime celebration too. A special cavalcade "Mickey's Celebration Cavalcade" will be traveling through Magic Kingdom at multiple points throughout the day. This cavalcade will feature Mickey and all his friends in their specialty EARidescence outfits waving to guests and dancing.
Rivaling "Disney's Enchantment" will be the debut of Epcot's "Harmonious". The Harmonious Barge has been under construction for quite some time in the World Showcase Lagoon, with the promise that when completed it would offer a phenomenal show for guests.
Disney will be launching this show on October 1, and it will be huge. The show will feature pyrotechnics and lighting, as well as a choreographed water feature right in the center of Epcot. In addition, this nighttime spectacular will be focused on bringing the world together, featuring Disney music in a host of languages, to give guests an experience like never before.
Disney will not be skimping on the daytime entertainment for this celebratory event. Disney's Animal Kingdom Theme Park will feature a remarkable and unique show featuring kites.
This show's performers will utilize wind catchers and kites in a variety of shapes and sizes to bring Disney stories to life on stage. Some of these kites will be three dimensional, while others will be an unheard of 30 feet long. Some of the kites will also be in the shape of some of Disney's favorite animal characters. The entire performance will be done to some of Disney's most upbeat songs.
Disney has not announced any particular performances that will be taking place in Hollywood Studios, however that does not mean this park will not be celebrating. With new EARidescence lighting on the iconic Hollywood Tower of Terror, this park will be a site to see for the celebrations.
Let's Celebrate!
Disney is pulling out all the stops to celebrate Walt Disney World's 50th anniversary, and all of the released shows just make everyone buzz with excitement. From the nighttime spectaculars to the other daytime performances, the 50th anniversary will be a party no one wants to miss.
Which park do you want to celebrate the 50th anniversary in? Have you made reservations to be in Walt Disney World on October 1 for the debuts of the new spectaculars? Let us know what your plans are to celebrate Disney in the comments below!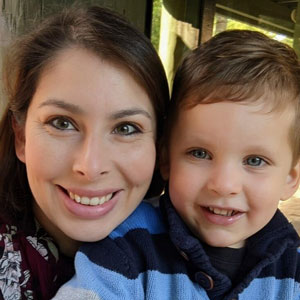 Written by
Rachel Van Norman
Contributing Writer
Rachel fell deeply in love with all things Disney as a little girl. Now as a wife and a mother herself, she shares this Disney obsession with her son and everyone around her. From her love of princesses to eating all the Disney food, Rachel spends her time radiating Disney magic and keeping everyone up to date on Disney news.