There is an exciting new event coming to Disney Springs that you will not want to miss! Located at Disney Springs in Town Center, there is now a walk-through art exhibit; A Canvas of Expression. The art walk will feature canvases created by local artists and artists from all over the world. Throughout the summer, the art walk will grow as art from new artists are added.
This exhibit will display vibrant and colorful murals that will immerse the Disney go'er in different cultures and the emotions of the talented artists. With the adding of art throughout the summer, A Canvas of Expression will be a different experience each time you visit. There are four incredibly talented artists that will have their artwork showcased at the launch of the new event; Laci Jordan, Chad Mize, Stacey Aoyama, and Eric Tan.
Meet the Artists!

Laci Jordan is a multidisciplinary designer, illustrator and Creative Director. Her work concentrates on color, pop culture, the representation of marginalized people, and the intersectionality that exists amongst all of these spheres. Laci was born and raised in Huntsville, Alabama, and currently lives in Los Angeles.
Chad Mize is a multimedia artist, designer and muralist. With a love for past and contemporary culture, he takes a humorous, tongue-in-cheek approach to his designs. Chad is originally from New Orleans, Louisiana and now lives in St. Petersburg, Florida.
Stacey Aoyama grew up in the San Francisco Bay Area with a variety of career ambitions. However her consistent passion for drawing and being creative prevailed and she is now an illustrator and designer, working for Disney Consumer Products.
Eric Tan  is from San Diego, California and his passion for art sparked after seeing The Jungle Book at the age of three. Eric has now been a designer at Disney Consumer Products for over 20 years.
It is no surprise that art plays a significant role at Disney World. Walt Disney himself worked with artists to create the magic on screen and to create his visions for Disneyland. In honor of the new exhibit lets highlight some other ways you can experience talented artists and even become an artist yourself at Disney World!
Art Exhibits At Disney World
There are actually quite a few art exhibits you can experience at Disney World in addition to A Canvas of Expression. Located in Epcot at World Showcase check out Mexico Folk Art Gallery. At this exhibit "Remember Me! -La Celebracion del Dia de Muertos, you will see art that celebrates the Day of the Dead holiday. You can see skulls decorated and made of sugar, you can see the amazing costumes and also there are some arts and crafts.
Also located in Epcot at World Showcase is the Art of Disney where you can purchase some of your own Disney art! At Art of Disney you can purchase paintings, limited edition prints, figurines and more! One last exhibit to mention is the Bijutsu-kan Gallery in Epcot. This showcases Japan's "cute" culture through Japanese art. There are several other incredible art exhibits to experience at Disney World, so be sure to check them out and maybe even purchase your very own Disney art!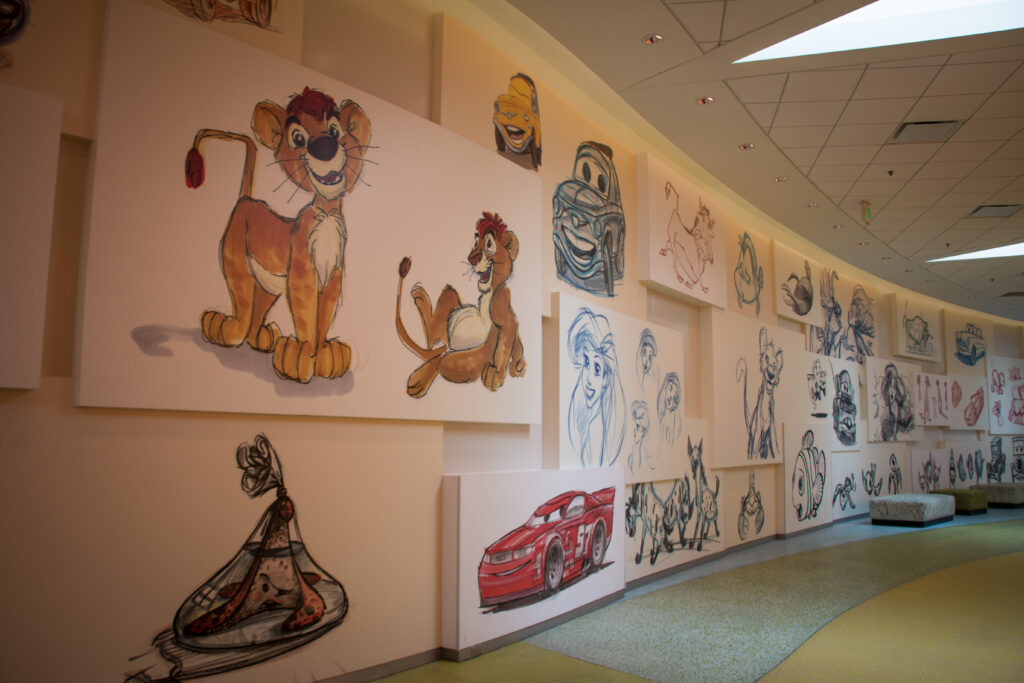 Become An Artist Yourself!
Of course Disney wants to bring out your own inner artist. At Disney World there are a few ways you can show your artistic side. To name just a a few, you can create Disney inspired mosaic pieces. At Disney's Coronado Springs Resort, you can immerse yourself in a 2 hour class which leave you with a gorgeous personal keepsake and a travel container to bring it home. It is available at the Barcelona Lounge on Wednesday and Saturday afternoons from 1-3pm.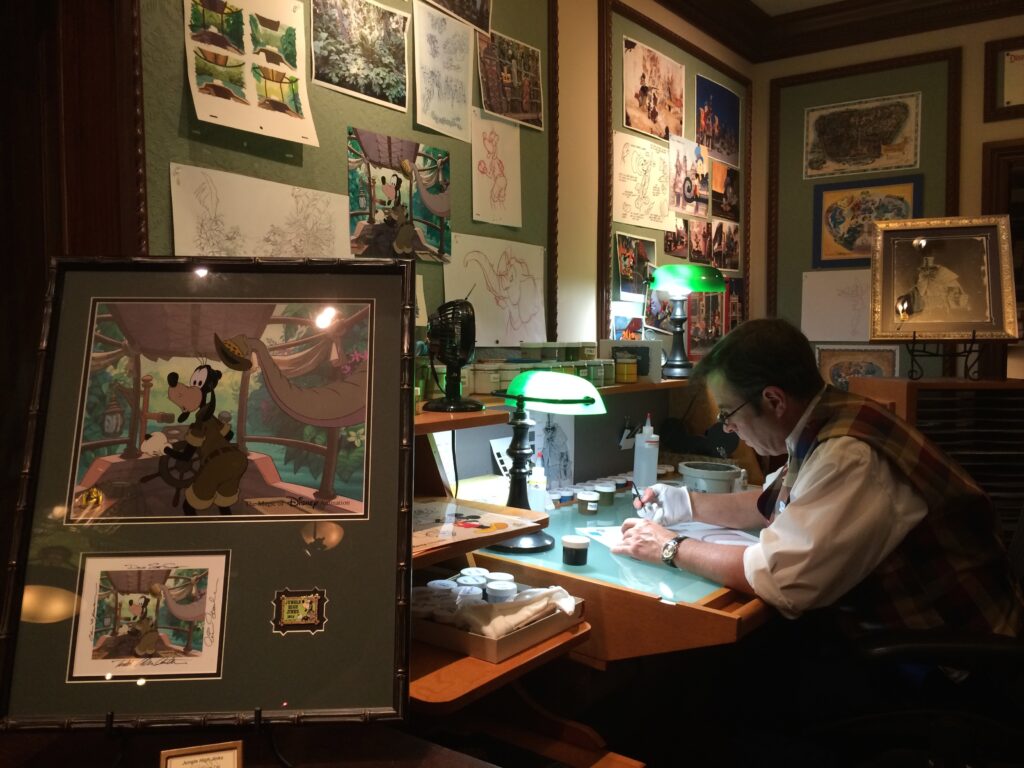 Also at Coronado Springs Resort you can take a master lead painting class. At $35 per student, you will get the chance to create your own Disney masterpiece! It is a two hour class where local artists will help you paint a specially themed art piece. There is also a limited time pop up shop located at Disney Springs Marketplace. You will get the chance to work alongside some talented artists to create your own caricatures, marbles silk, and hand drawn names that you can fill with your illustrations.
Disney's has a strong history with artists and at Disney World you can immerse yourself in interactive art exhibits, become an artist yourself and even purchase one of a kind pieces! The new art walk at to Disney, A Canvas of Expression, is an exciting opportunity for all to be immersed in new cultures through artists expressions in murals. Disney's new art walk will be ever-changing with the constant addition of murals and artists, so be sure to visit multiple times!
Written by
Erin Bonsall
Contributing Writer
Erin is a stay at home mom of 4 little boys outside Charlotte, NC. She remembers one magical Disney trip at a young age, but having children made her want to bring her own kids to the happiest place on earth! One trip 7 years ago started a love for everything Disney! Now her family visits Disney World as much as possible and it is their favorite place to make magical memories!