Dark Rides are a Disney specialty, and there are several dark rides throughout Walt Disney World. A dark ride is defined by a ride that transports passengers through a lit scene containing animation, music, and special effects. Traditionally, dark rides used blacklight to illuminate spaces to guests. Over time, the definition of what makes a dark ride has been broadened, and dark rides have been modernized. Disney has perfected the dark ride craft. Here are my favorite Disney dark rides, and why I love them so much.
Under The Sea: Journey of The Little Mermaid – Magic Kingdom
A modern iteration of the classic dark ride, Under The Sea: Journey of The Little Mermaid was a welcome addition to the Disney dark ride family in 2012. Using classic blacklight effects, this ride takes guests on an underwater adventure and retells the story of The Little Mermaid.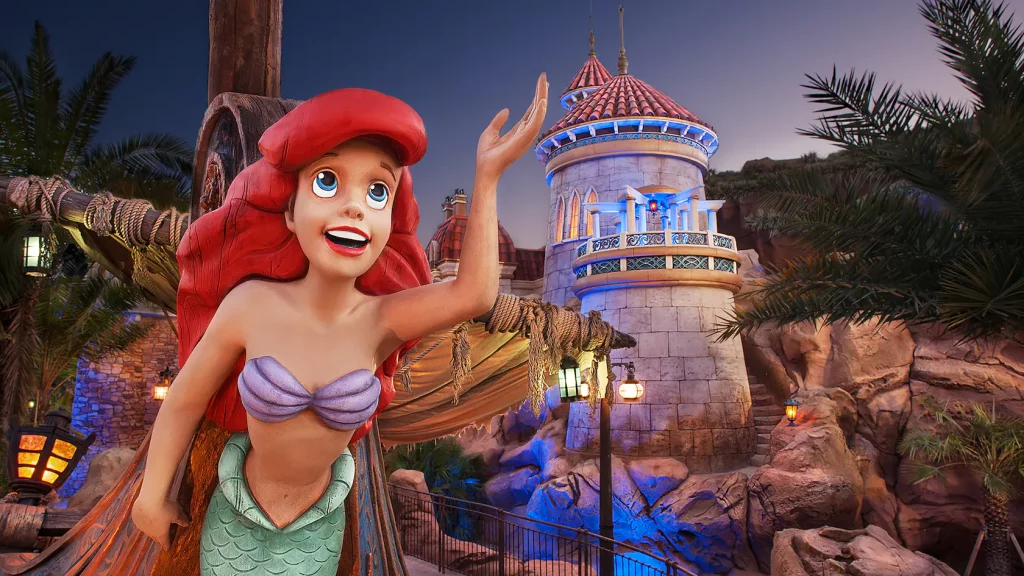 I really enjoy this attraction because it takes all of components of a classic dark ride and places them alongside modern effects and animatronics. The ride is extremely immersive and fun for guests of all ages! Under The Sea: Journey of The Little Mermaid is located in Fantasyland in Magic Kingdom.
Spaceship Earth – EPCOT
As soon as you walk into EPCOT, you are greeted with the park's icon. Spaceship Earth, also known as the "EPCOT ball", is a dark ride that tells the story of mankind and its progress throughout time. Spaceship Earth is a slow-moving dark ride inside the Epcot ball. The ride begins at the bottom and makes a slow ascent to the top, and ends with a descent back to the start while guests interact with the screens located in the ride vehicle.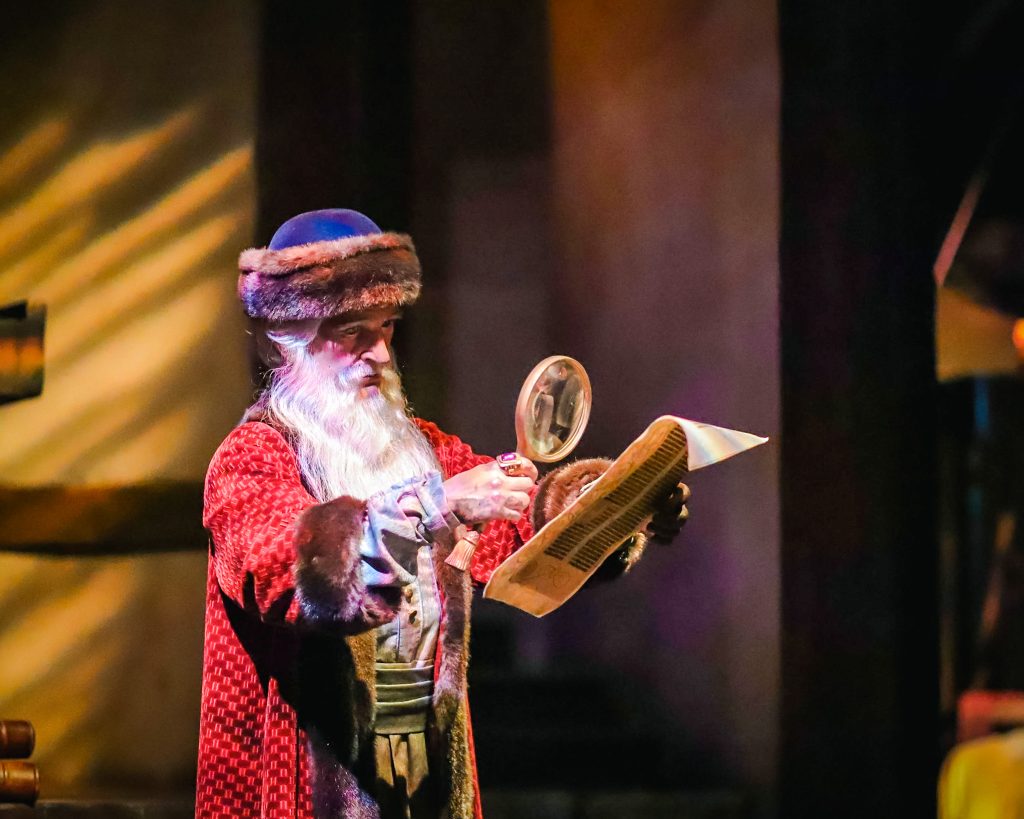 I love Spaceship Earth for its use of audio-animatronics. There are several dozen that can be seen throughout the ride and it really makes it come alive. I also enjoy the educational experience that comes from Spaceship Earth, and the general spirit of Walt Disney's idea of EPCOT.
DINOSAUR – Animal Kingdom
DINOSAUR is a dark ride with a twist. Traditional dark rides are slow moving and gentle. But DINOSAUR is Animal Kingdom's own unique thrill-ride dark ride. DINOSAUR utilizes classic dark ride effects like animatronics, sound, and lighting. But this dark ride is fast-paced, intense, and moves passengers all around as they embark on a journey to capture a dinosaur.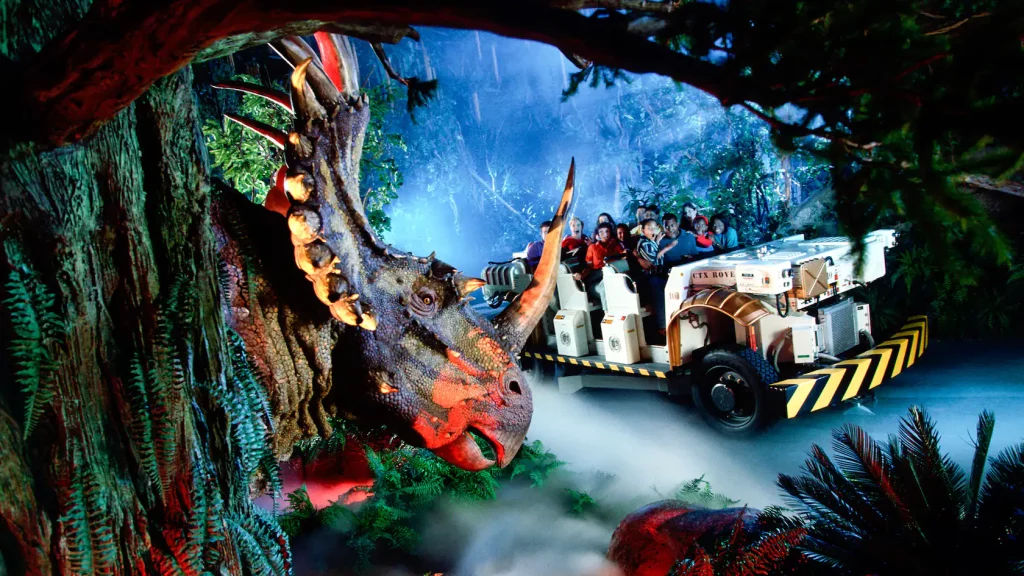 I love DINOSAUR for its thrilling experience and for its storytelling ability. When you ride this ride you really feel like the stakes are high, and you feel the stress of the fictional situation you are placed in. DINOSAUR is one of my favorite dark rides and thrill rides!
Peter Pan's Fight – Magic Kingdom
When you think of a Disney dark ride, you probably think of Peter Pan's Flight first and foremost. This dark ride is located in Fantasyland in Magic Kingdom, and was an opening day attraction in Disneyland. This ride is unique because of its suspended ride vehicle system. It really makes guests feel as if they are flying over Neverland, with the help of some practical effects.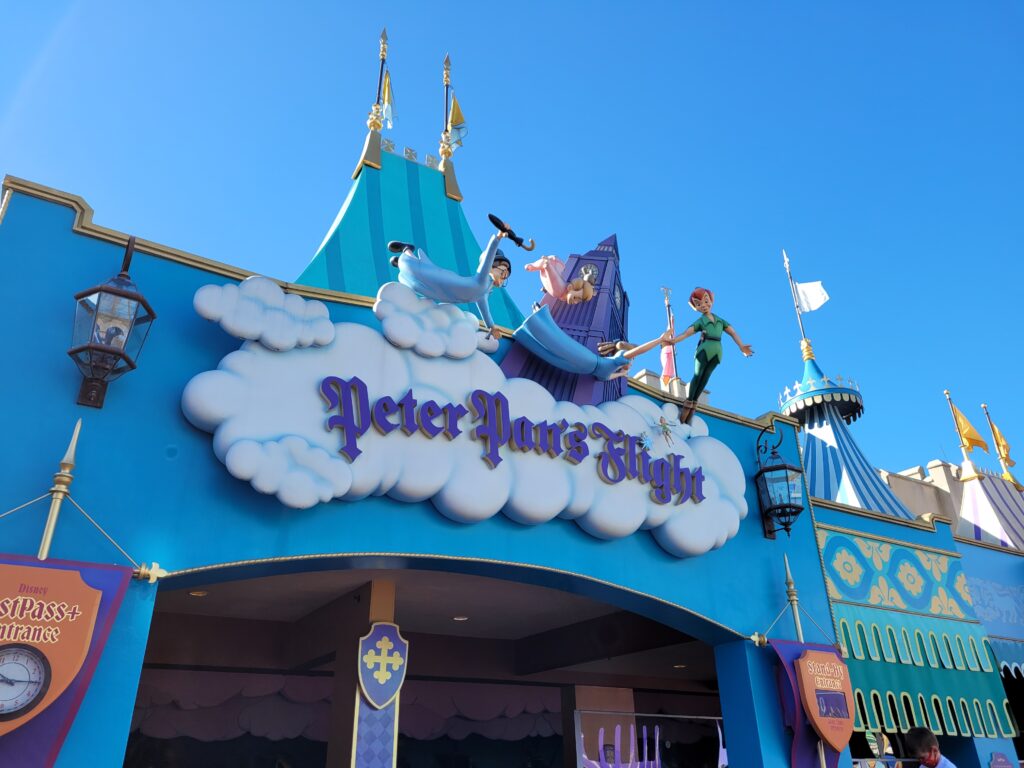 Peter Pan's Flight is a popular attraction and usually has a long standby queue. Grab a Lightning Lane reservation for this ride if you can. It's charm cannot be missed.
Mickey And Minnie's Runaway Railway – Hollywood Studios
If you are wondering how Imagineers can push the dark ride medium even further, then you should check out Minnie and Mickey's Runaway Railway. Located at Hollywood Studios, Mickey and Minnie's Runaway Railway is the newest dark ride to hit Walt Disney World. This dark ride is trackless and one of the first of its kind. Using lighting, projections, and unique ride vehicle movement, Mickey and Minnie's Runaway Railway takes guests on a chaotic picnic with Mickey and the gang.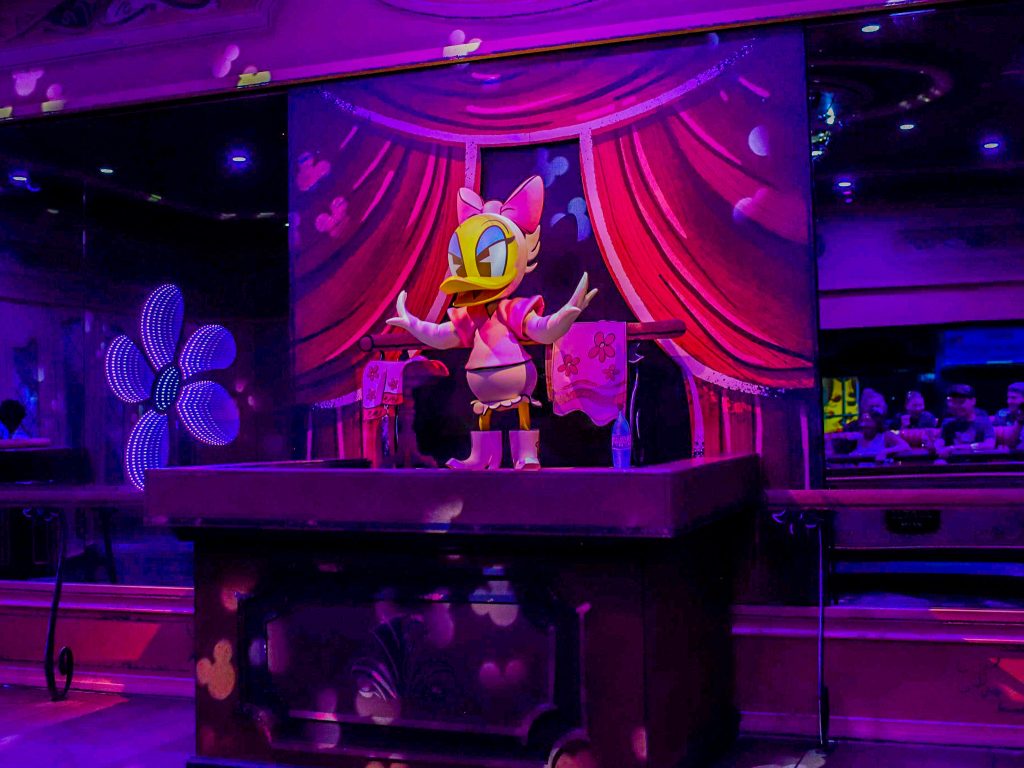 I love this ride because it is fast-paced, exciting, and unlike any dark ride I've ever ridden before. This attraction is new, so a Lightning Lane reservation might be a good idea.
What dark ride attractions are your favorite at Walt Disney World? Let us know in the comments below!
Featured Photo: Emily Murray.
Written by
Megan Woodard
Contributing Writer
Megan was born into a Disney family. Her first trip to Disney World was when she was only 18 months old. Now as an adult, Megan loves to share the magic of Disney with her two toddlers. Keeping up with Disney news and Disney World knowledge is a fun hobby for Megan. Disney World is her favorite place to be and continuously brings back her childhood joy.