If you love Disney, plan on visiting regularly and want the benefits of staying on property, Disney Vacation Club (DVC) may be right for your family. To help you make the decision if DVC is right for you and your family I have outlined some factors for you to take into consideration.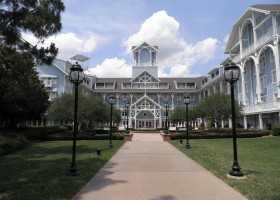 Looking At The Numbers
One of the main factors to consider is does the purchase make financial sense.
The first thing you may wonder is will DVC save you money. To help you figure out how much you will save on a stay I am going to lay out an example which you can then use to run the numbers on your potential purchase. This example shows the difference in staying with DVC versus booking directly through Disney.
I am going to use resale purchase numbers as I find the financial savings of a resale contract outweigh the benefits of a direct purchase. Before you make your purchase make sure you review the current restrictions on the resale contracts as well as the benefits of buying direct to make sure you are making the right decision for you and your family.
The Breakdown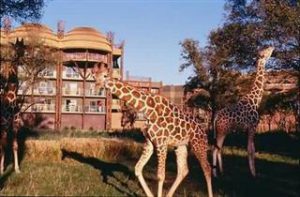 For this example, we are going to look at purchasing 100 points at Animal Kingdom (AK) for $120 per point. First, we will figure out the total purchase price per point. Multiply your purchase price per point by the number of points on the contract ($120 x 100 = $12,000); then add your closing costs which for this example we will say are $700. So, your total purchase price is $12,700.
Next, we need to figure out exactly how many points you are purchasing. For this example, we will pretend the contract comes loaded in 2021 and we know that all AK contracts expire in 2057. This means we are purchasing 36 years of points.
Then multiply the years of points by the size of the contract to figure out how many points you are purchasing through the lifetime of the contract (36 x 100 =3,600). Next divide the total cost by the total number of points ($12,700/3,600=$3.53). This gives us your total purchase price per point. Now to figure out the actual cost of every point you are going to use you also have to add on the yearly maintenance fee. AKs' current annual maintenance fees are $8.07 per point. So, your total purchase price per point plus current maintenance fee is $11.60 ($3.53 + $8.07).
Let's say you want to stay in a Deluxe Studio with a Savanna View at AK in January. Using your DVC contract you would need 109 points (for this example you will borrow points from the next use year which will have the same maintenance fee). To figure out the total cost of this stay multiply the points needed with the price per point and maintenance (109 points x $11.60 = $1,264.40). I checked the Disney website and to book the same room in January varies but is approximately $4,782.41.
So, for this visit you would save $3,518.01!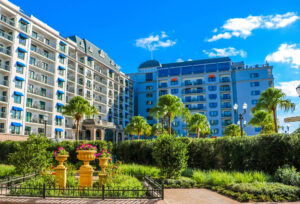 For the above example after about three and a half visits you would have saved enough money to pay for the original purchase price of your contract. One must realize that the above example is an undiscounted rate. Frequently you can get a discount booking through Disney so your savings would be a little less. In deciding if you are saving money you should also decide if you primarily want to stay in Disney deluxe accommodations.
If the answer is no, the cost of your DVC annual dues would be similar to the cost of staying at value or off-site accommodations, thus DVC may not save you money. Though through DVC you would be staying at deluxe accommodations.
The Inflation Factor
Purchasing a vacation ownership now can also help protect you from inflation. Once you have made your DVC purchase you have locked in that original cost per point. Unfortunately, you can't lock in yearly annual dues which can increase with time. With the possibility of yearly annual dues increasing your stays may cost more over time, but we are also likely to see the price of booking directly from Disney go up as well.
If you need to finance your DVC purchase remember you will have to factor the interest you will have to pay into your cost and savings analysis.
Although Disney doesn't increase the amount of points needed to book at any resort they can adjust the amount of points needed throughout the calendar year. You will want to buy enough points to give yourself a buffer in case of changes in the future.
Other Advantages To Think About
On top of the savings you will see from purchasing there are many other advantages to purchasing a DVC contract.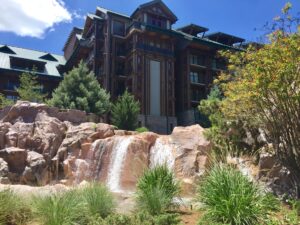 With DVC you aren't confined to staying in studios. There is plenty of options to stay in one-, two- or three-bedroom villas which give you access to all the amenities of home including kitchens and laundry. We know that eating at Disney can cost a lot of money so having a kitchen and the ability to feed your family without having to go to a restaurant is a nice perk. Having the ability to do laundry will definitely make your life easier, travelling is always easier with less luggage. The option to pack light and do some laundry can definitely be a factor to consider.
These different booking options also make it easier for larger families. If you have a large family you are aware it is hard to find rooms that fit your family size without breaking the bank. The villas at Disney accommodate large families easily and for those with smaller families it is always nice to have the extra room or the option to bring family and friends.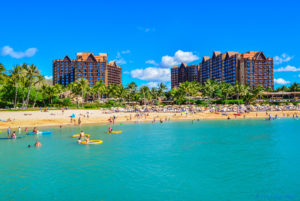 Let's admit it, half the fun of a Disney trip is planning! With a DVC contract you get the fun of planning vacations and what to do with your points for years in advance. I personally enjoy running different scenarios through my head of how I will use my upcoming points. Another nice thing with DVC is there are a few beach properties so not every vacation has to be to a theme park.
And remember, just because you purchase a DVC contract doesn't mean you need to keep it forever. If you have a young family and only plan on taking Disney Vacations for the next few years you can easily sell your contract when you are finished with it. You will have enjoyed years of saving money on accommodations and you will likely be able to sell your contract at a good value and recoup some of what it was purchased for.
Disney has Right of First Refusal which they use to ensure that points aren't being sold too cheap thus protecting the price of the contracts.Price per point for DVC contracts has steadily increased over time so there is a chance you could even make a profit on your purchase. If you decide you don't want to sell your contract you can rent out your points and can usually see some profit on those rented points.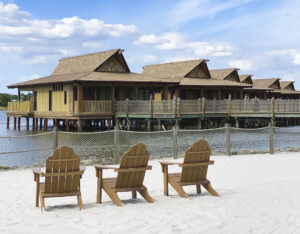 A DVC contract is a way of sharing Disney magic with your family for years to come. Although my children are young I am already thinking about having enough points to share with them when they have families of their own. I would love for my children to be able to affordably take their future families to Disney. I also want to share in the excitement and plan on taking my future grandchildren to Disney. You can share the magic with anyone and I have heard of people gifting trips for weddings, graduations and other special life events.
As you may have been able to tell from this article I am pro DVC ownership and love being a DVC owner myself. I hope the information I have shared helps you decide if DVC is right for you. If you do decide to take the plunge, contact DVC Shop Resales to help you find the perfect DVC contract so you can start enjoying years of magical vacations.
If you decide ownership isn't right for you I still wish you years of magical vacations (they just may cost a little more).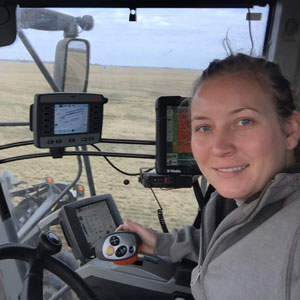 Written by
Allison Freedman
Contributing Writer
Allison is a registered nurse and mother of 4 daughters ranging in age from 2 to 13 years old. She is a Canadian farm girl whose love of Disney started at a later age. After taking her family on their first Disney trip 10 years ago she was hooked. She now spends all her free time researching and dreaming about her next Disney vacation.