Beginning in the 1950s, Disney began calling fans together with its airing of The Mickey Mouse Club and the many renditions that followed over the years. Calling the show a "club" and its actors and audience "mouseketeers" made viewers feel like they belong to a unique group. Many years later in 2009, Disney debuted an official Disney fan club called D23. D23, which stands for D as in Disney and 23 as in the year 1923 when the company was founded, is open to fans of all ages and its membership comes with the benefits of receiving exclusive news, discounts, merchandise, special events, and most importantly, an invitation to the grand expo held every other year. Read on to see how you can stream the 2022 D23 Expo.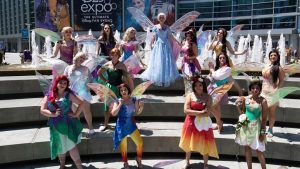 The D23 expo historically results in exciting announcements, appearances. and sneak peaks to on-going and upcoming projects as well as celebrations, presentations, and panels. For Disney fans, the D23 expo is a golden opportunity to immerse yourself in all of the exciting projects from the Walt Disney Company and its sister companies like Marvel and Pixar.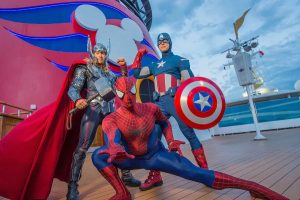 The last D23 expo was held in August of 2019 and included the announcement of EPCOT's large reimagination. While the next D23 expo should have been in 2021, the date was pushed to September 2022 due to concerns and cautions related to the Covid-19 pandemic. This year's much-anticipated D23 expo held in Anaheim, California is sold out for in-person guests, but for those of us at home anxiously awaiting the latest news about the theme parks, upcoming movies, and television shows, there are several ways to tune in to the D23 expo online.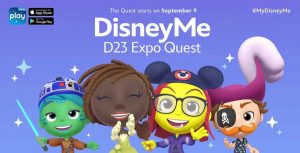 D23 has promised fans 8 hours of live streaming each day of the expo. Beginning at 10:30AM PST on September 9, 10, and 11, 2022, guests can tune on several different platforms for free to experience panels, trivia, games, and announcements as they are unveiled live. View the D23 expo on:
While the schedule is subject to change, D23 published the following itinerary for those looking to tune to the expo online.
Friday, September 9
10:30 a.m. – Disney Legends Awards Ceremony
1 p.m. – Disney & Marvel GAMES SHOWCASE
2:30 p.m. – Disney For Scores Podcast Live Celebrates Marvel Music
4 p.m. ­– Disney Legends in Conversation
6 p.m. – D23 Expo Mousequerade 2022
Saturday, September 10
10:30 a.m. – Talkin' Pets with the Vets of National Geographic
12 p.m. – Bob's Burgers
2 p.m. – MARVEL COMICS: Celebrating 60 Years of the Amazing Spider-Man
3:30 p.m. – Disney's Epic Entertainment Showcase: The Musical: The Extravaganza!
6 p.m. – D23 Disney Stars Trivia Showdown
6:30 p.m. – The Making of Disney100: The Exhibition
Sunday, September 11
10:30 a.m. – A Boundless Future: Disney Parks, Experiences and Products
1 p.m. – Walt Disney Imagineering: 70 Years of Making the Impossible, Possible
3:45 p.m. – Explore the World with the Next Generation of National Geographic!
5 p.m. – D23 Disney Stars Trivia Showdown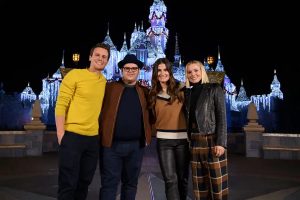 Between each panel listed above, feature guests will host exclusive content to keep fans engaged with the online programming. Viewers can expect appearances from the casts and creators of fan-favorite movies and shows, a look at new merchandise, tours of the expo show floor, a look at the newest Disney Games releases, interviews with Disney Publishing authors, and many more surprises and announcements!
While it's not possible to live stream all of the offerings, the D23 expo has a lot planned for the viewers watching from home. Will you be tuning in to D23 Live September 9, 10, and 11? Which panel are you most looking forward to? Tell us in the comments below!
Featured Image by Disney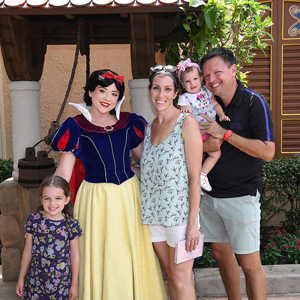 Written by
Shelley Wehler
Contributing Writer
Shelley is a stay-at-home mother of two girls living outside of Charlotte, North Carolina. Her love of all things Disney has grown even more as she sees the magic come alive through the lens of her young daughters. She spends her free time keeping up with the latest in Disney news and daydreaming of her next trip to the parks!